So the time has finally come to customize your AR-15? Or maybe you build a new one starting from scratch? Anyway, today we will talk about the most essential gun part – its barrel.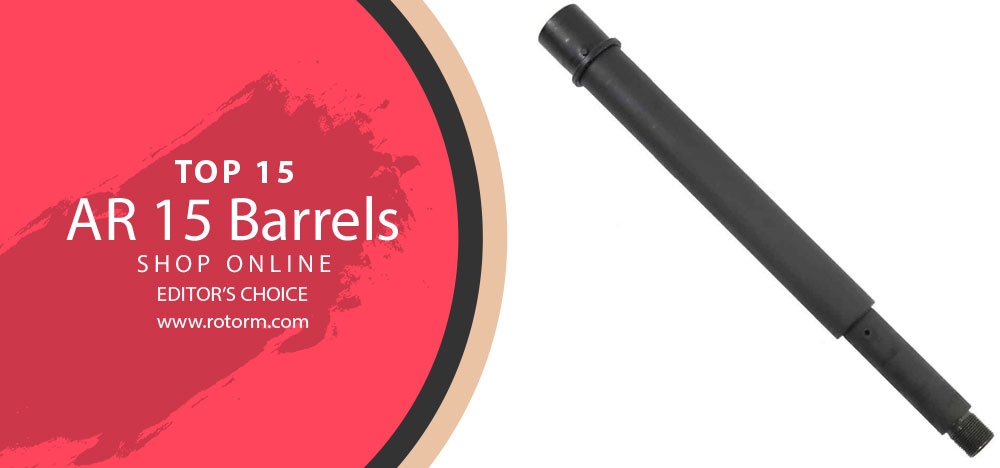 We carefully tested, selected, and briefly described the 15 best barrels for AR-15 to keep you from getting lost in the vast list of models and manufacturers.
Best AR 15 Barrel | AR-15 Barrel Review
| Image | Product | Brand | |
| --- | --- | --- | --- |
| | TRYBE Defense AR-15 Barrel | TRYBE Defense | |
| | BSF Barrels AR-15 6.5 Grendel Rifle Barrel | BSF | |
| | Faxon Firearms AR-15 barrel with Integral Muzzle Brake | Faxon | |
| | TRYBE Defense AR-15 Barrel | TRYBE Defense | |
| | Criterion Barrels AR-15 Hybrid Rifle Gas System Barrel | Criterion | |
| | Faxon Firearms AR15 Barrel with Integral Flash Hider | Faxon Firearms | |
| | Criterion Barrels AR-15 HBAR Mid Length Gas System Barrel | Criterion | |
| | BSF Barrels AR-15 9mm Rifle Barrel | BSF | |
| | Criterion Barrels AR-15 Hybrid Mid Length Gas System Barrel | Criterion | |
| | Criterion Barrels AR-15 HBAR Rifle Gas System Barrel | Criterion | |
| | Stern Defense SD AR15 Barrel | Stern Defense | |
| | Criterion Barrels AR-15 Hybrid Nitrided Rifle Gas System Barrel | Criterion | |
| | TRYBE Defense .450 Bushmaster 16-inch AR-15 Threaded Barrel | TRYBE Defense | |
| | Lothar Walther AR15 Rifle Barrel | Lothar Walther | |
| | Faxon Firearms AR-15 Flame Flute Profile Threaded Barrels | Faxon Firearms | |
#1 TRYBE Defense AR-15 Barrel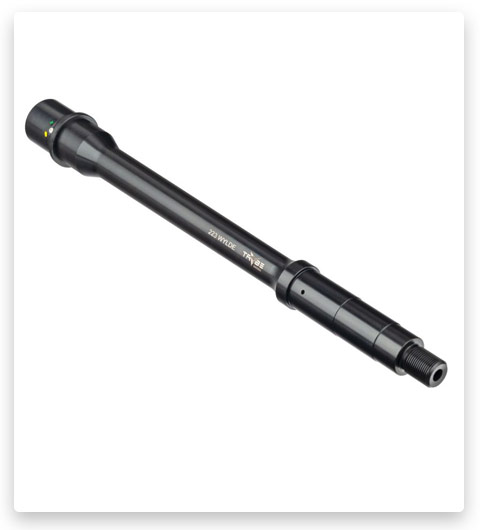 This barrel is made and proudly presented in the USA by TRYBE Defense, an experienced gunsmith, and tactical accessories company. It features a Cr-Mo steel body with a total length of 10.5" and inner/outer nitride finish, .223 Wylde chamber, and threaded muzzle for attachments of your choosing. Fulfilled in government profile with reinforced barrel front intended to add some extra points to stability and heat dissipation. However, this barrel requires some dimpling to be done to set up the gas block. But after everything is finally assembled it offers good grouping with the standard mid-weight rounds with its 1:8-inch twist rate. Overall it is a great choice both for AR pistol and rifle with a short barrel.
#2 BSF Barrels  6.5 Grendel Rifle AR-15 Barrel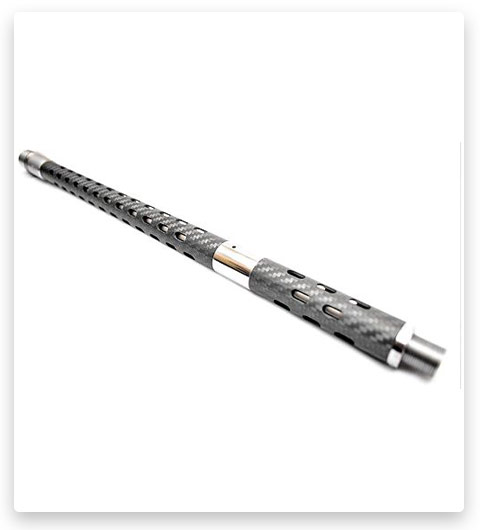 Second carbon jacketed gunsmithery masterpiece from BSF Barrels, but now for rifle 6.5 Grendel ammo. An impressive and beautiful combination of 416R stainless steel and carbon fiber on an 18.5" or 20.5" barrel is rather meant for deadeye shots at any distance than for showing off with your stylish AR. Charming and effective. We strongly vote for this one for long barrel hunting AR.
#3 Faxon Firearms AR-15 Barrel with Integral Muzzle Brake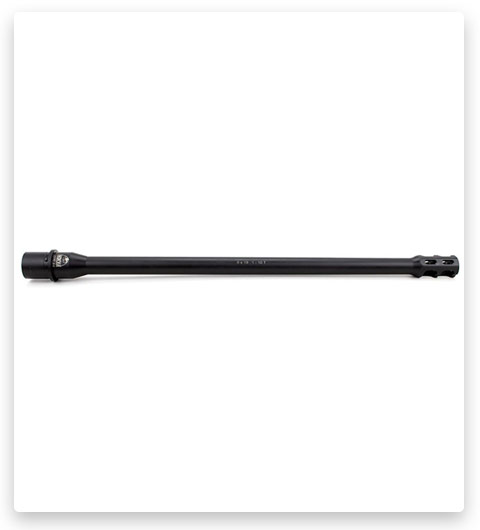 Faxon Firearms have been providing top-quality gun parts to the market for nearly 10 years. It is a well-known company in the circles of firearms enthusiasts that needs no introduction. So here is the Faxon Firearms 16" barrel for 9mm pistol caliber with machined muzzle brake. Made of 4150 Cr-Mo-V steel with a greatly looking nitride finish. It is the pinnacle of barrels to build the precise pistol ammo AR15 with a blowback system for cheap practice shooting or home defense. Features like 1:10-inch twist and 11-degree target crown imply its inclination towards accurate shooting and that's what we tested immediately. And we confirm that with this barrel our AR showed extreme precision for 9mm caliber.
#4 TRYBE Defense AR-15 Barrel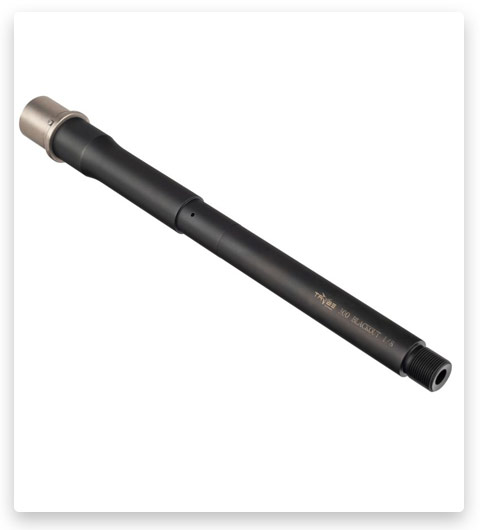 Once again TRYBE's high-quality barrel. This time for .300 Blackout, featuring HBAR profile with 10.5" total length it constitutes an appropriate decision if you're going for intermediate round AR pistol/SBR. Made of hardened chromium stainless steel with common TRYBE's black nitride finish both on the inside and outside, the quality of this barrel can be seen and touched as soon as you take it straight from the box. But as usual, prepare to do some dimpling to set up the gas block. We also faced a little issue with our upper receiver feed ramps being a bit lower than those of the barrel, but that was solved in a matter of 15 mins with a couple of handy tools. The barrel showed a formidable grouping and we are completely satisfied with it.
#5 Criterion Barrels AR-15 Barrel (Hybrid Rifle Gas System)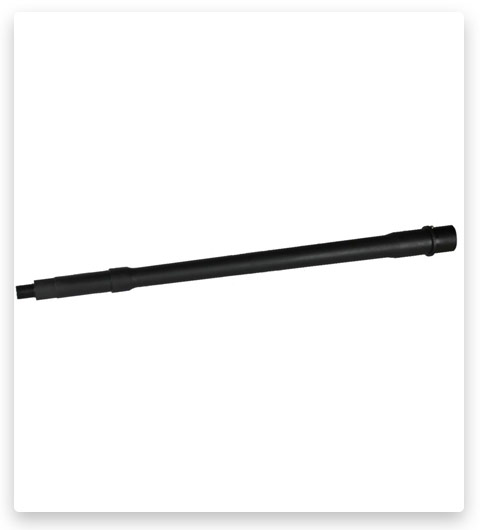 Criterion is a company that possesses huge experience in making top-notch barrels. Numerous National Records achieved with these barrels speak for themselves. Designed with .223 Wylde chamber for firing both .223 Remington and 5.56 NATO ammo. The hybrid profile is to provide the best accuracy without HBAR extra weight. The barrel is available with the rifle gas system in different lengths 16" 18" and 20", made of 4150 Cr-Mo-V steel, hand-lapped, and finished with chrome lining inside and phosphate coating on the outside. This barrel is truly a masterpiece. Shooting practice showed astonishing accuracy at all distances and all ammo types.
#6 Faxon Firearms AR15 Barrel with Integral Flash Hider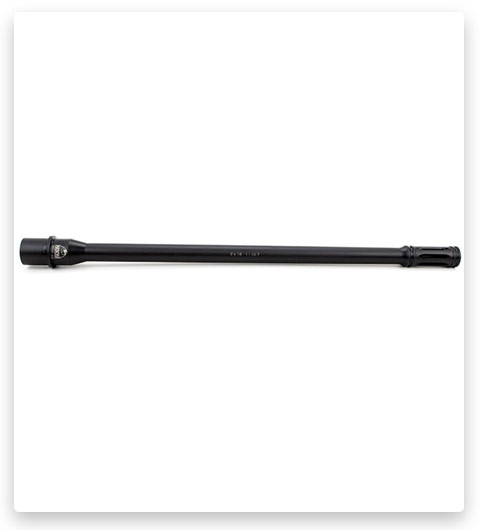 This Faxon's barrel can be ordered in a few different variants – for 9mm Luger and 5.56x45mm NATO ammo types. That defines the available length and profile. We got a 14.5" 5.56x45mm NATO barrel with Gunner profile for our testing and for sure can state that Faxon maintains the highest standard. It is a solid but light barrel made of 4150 Cr-Mo-V steel with a mid gas system and a welded compact flash hider. Fully nitride finished on the inside/outside for ultimate corrosion resistance and durability. This fine piece of gunsmithery shines the best at the lightweight carbine, you will really enjoy the pinpoint accuracy it delivers.
#7 Criterion Barrels AR-15 HBAR Mid Length Gas System Barrel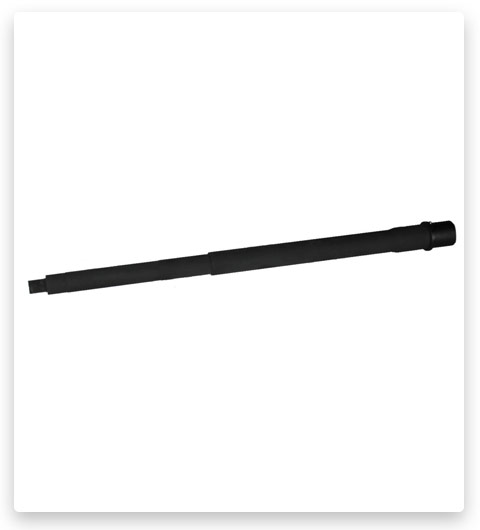 Created by Criterion Barrels to excel at stationary target shooting this 16" heavy profile barrel will grant you outstanding heat dissipation and accuracy. It may be the most suitable barrel for binary trigger users that enjoy simulating full auto with common rifle ammunition. It is available in 4150 Cr-Mo-V and 416R Stainless steel variants both internally chrome-lined, dimpled for gas block, and feature mid-length gas system. We made sub-MOA grouping with this barrel remarkably (but predictably) easy and have been totally pleased handling this fine piece of gunsmith craftsmanship.
#8 BSF Barrels AR-15 9mm Rifle Barrel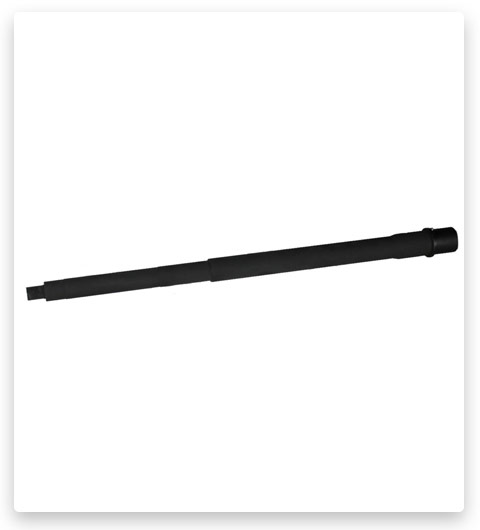 BSF Barrels engineers have their own approach to barrels manufacturing. Their barrels come made of 416R stainless steel and jacketed in carbon. According to their technology, the major part of carbon has no direct contact with the steel, and the machined openings in it allow air to flow which results in better cooling. As a bonus BSF barrels look extraordinary and cool drawing all necessary (or unnecessary) attention. Let's proceed straight to 9mm BSF barrels – the lengths available are 8,5", 10,5" and 16,5" with blue, red (stylish!) and grey carbon parts. Ready for all accessories with 1/2×28 threaded muzzle. The SBR setup we made with 8.5" gray barrel was really a sight to behold. Testing it only added even more to our delight due to fine accuracy and barrel cooling.
#9 Criterion Barrels AR-15 Hybrid Mid Length Gas System Barrel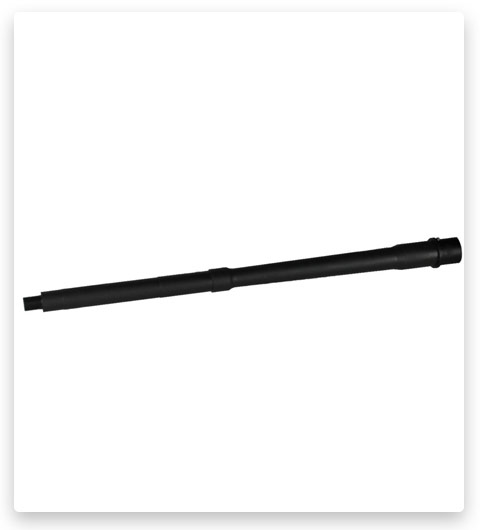 Another fine hybrid profile barrel from Criterion but this time with a mid-length gas system, almost perfect barrel for a well-balanced carbine. In the rest, it is another high-quality Criterion 16" .223 Wylde chambered barrel made of 4150 CrMoV, pre-dimpled for the gas block, chrome-lined on the inside, and parkerized on the outside. It showed predictably easy sub-MOA with a little to no effort, it deserves its place in our Barrels Hall of Fame.
#10 Criterion Barrels AR-15 HBAR Rifle Gas System Barrel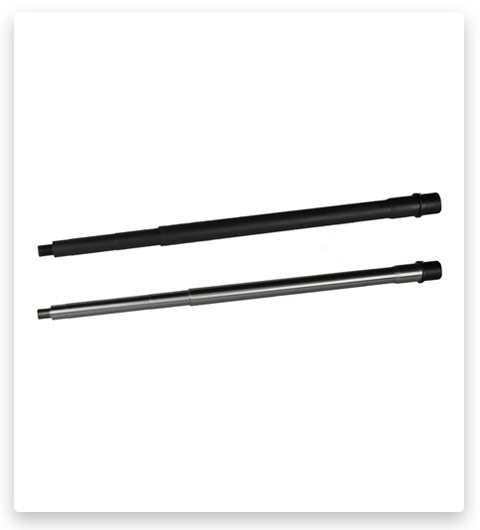 This time heavy profile with rifle gas system from Criterion chambered for .223 Remington and 5,56×45 NATO, available in 18" and 20" lengths. Best decision to provide you ultimate long-distance precision. We think that these barrels lengths are the best for AR 15 as far as bullet velocity, durability and steadiness are concerned. Of course, it has some drawbacks like carrying around in tight quarters, shooting on the move, but once you get to the shooting range it will surpass any 16" or 14,5". Great barrels from Criterion, as usual.
#11 Stern Defense SD AR15 Barrel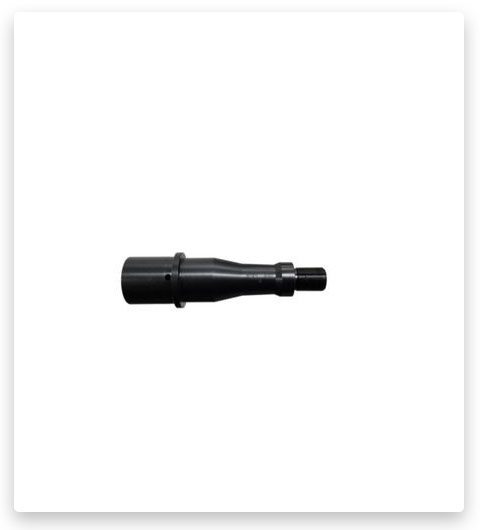 Stern Defense produces a whole lot of quality gun parts – uppers, lower components, stocks, handguards, and barrels. The line of micro pistol-caliber barrels is intended to gladden gun enthusiasts that are willing to create really extraordinary AR build that has unmatched mobility. However, mind the NFA laws in your state on this case. Anyway, this 9mm Luger 4" barrel we received possesses all features of its bigger brethren. Made of 4150 Cr-Mo steel and finished in melonite coating it gives a pleasant sensation of a small but quality item as you take it from the box. The barrel is threaded for additional muzzle attachments and intended to be used in blowback gas systems. It's clear as day that we can't get close to the longer barrels accuracy results, but we managed to get quite a decent accuracy even at 100 meters distance.
#12 Criterion Barrels AR-15 Barrel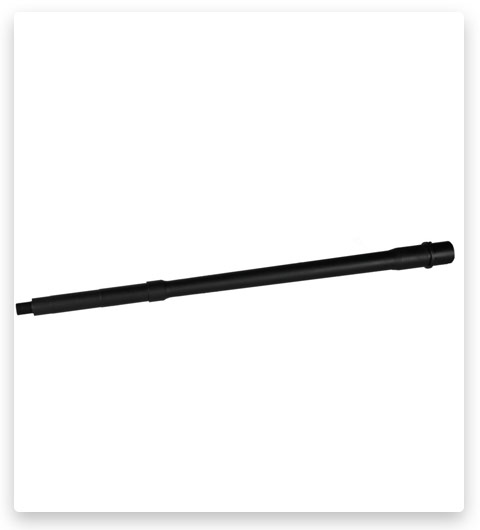 Long barrel with a hybrid counter for those who want the HBAR accuracy without its extra weight. Comes in 18" and 20" lengths and chambered in .223 Wylde with a 1:8-inch twist rate for precise long-distance shooting. Traditional for Criterion 4150 Cr-Mo-V steel but this time with darker nitride finish or stainless steel it is still the golden standard of quality gun parts. So what length should be preferable for you to meet your specific requirements? Looking for a slightly higher bullet velocity and accuracy in exchange for mobility? Go for 20". Otherwise consider 18". We don't mind two extra inches and were rather happy testing 20". It is exactly 2.5 lbs and feels perfectly balanced after the rifle was assembled. We put nearly 100 rounds through it with sub-MOA grouping after the first dozen.
#13 TRYBE Defense .450 Bushmaster 16-inch AR-15 Barrel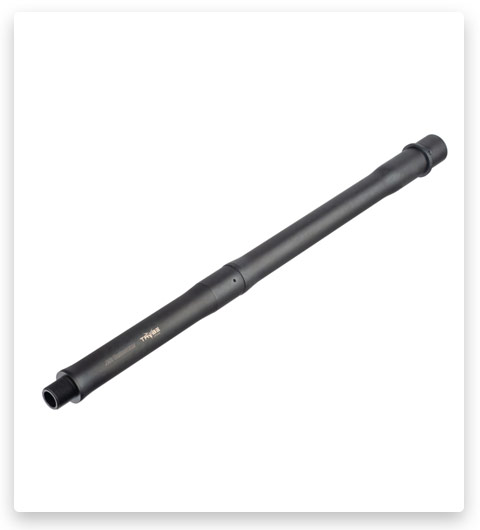 The creation of this barrel poses the approach that TRYBE Defense made to maximize the accuracy while staying beyond the 16" limit if you are building a .450 Bushmaster beast. Manufactured from 4150 Cr-Mo steel (that excels 4140 in high-temp service) with nitride finish, this heavy barrel is totally ready to deliver high-power rounds with great precision thanks to 1:16-inch twist. The threaded muzzle is also featured to attach the muzzle brake, which we definitely advise operating with this caliber. The barrel had some slight usage tracks, however, the manufacturer explained them to have happened due to the individual testing they put each of such barrels through. Sounds fair enough to cope with, especially with all this fun we had on the range testing it.
#14 Lothar Walther AR15 Rifle Barrel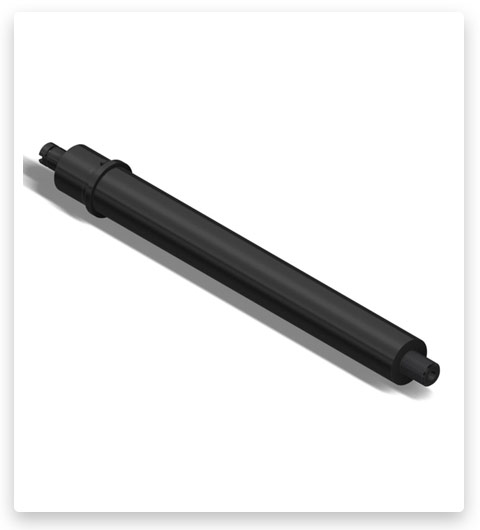 Walther here is no coincidence or commercial move, as this company was really founded by the son of Carl Walther way back in 1925. Lothar Walther has nearly a century of button-rifled barrels production experience, so you can't go wrong choosing any of them to compliment your AR. If you've got your reasons to build 22LR AR – here is one of the best barrels you can find for your build! It is a sturdy and reliable barrel made of Cr-Mo steel and with a heavy profile for extra durability, also it features a 16.5" length and 1:16-inch twist rate to squeeze maximum accuracy from 22LR. A great choice for cheap and high volume shooting practice.
#15 Faxon Firearms AR-15 Flame Flute Profile Threaded Barrels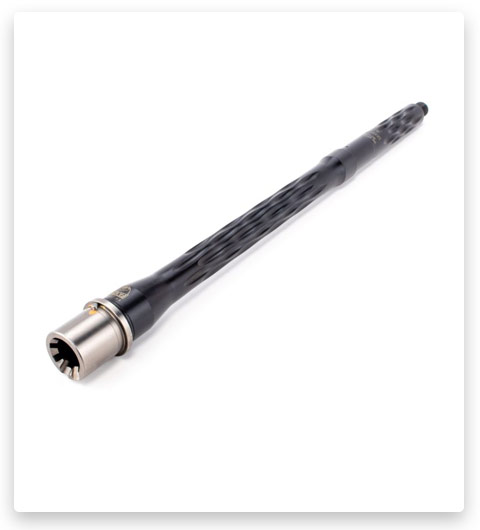 Unique barrel from Faxon Firearms with Flame Flute profile. Special flutes are lengthwise machined in barrel body, creating the smooth wavy surface that produces the impression of a burning flame silhouette. But they are not just the design elements as such flutes enlarge the surface for heat-transfer which results in better cooling in comparison with ordinary barrels. Made of 4150 Mil-Spec steel, nitride finished and thoroughly checked by the manufacturer to guarantee the quality of the product. Chambered in .223 Wylde it is a solid 14,5" mid-length gas system barrel. However you must attach a 1.5" muzzle device for your AR not to be considered SBR. Nicely looking and accurate barrel though. We enjoyed testing it.
Conclusion
It would be wrong to compare all aforementioned barrels. Each of them is great if you gonna use it doing the job it was made for. But at least we can make additional TOP3 to outline the ones that impressed us the most.
A few words for newcomers. We strongly recommend you to perform your own research on every barrel that caught your eye. You must dig deep choosing the gun parts, it's a given. But don't worry as soon you will become a part of the welcoming gun enthusiast community and open the whole new and exciting world of guns.
Tags: ar 15 barrel, ar-15 barrel, ar 15 barrel nut, double barrel ar-15, ar 15 barrel length, best ar 15 barrel, short barrel ar 15, ar 15 short barrel, ar 15 barrel assemblies, ar 15 heavy barrel
#Best #AR 15 #Barrel #Barrels #Double #Review #Length #Short #Heavy #Cheap #Sale #Assemblies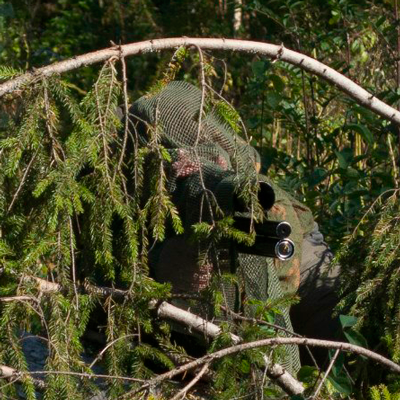 Vlad Miller
Athlete, Survivor, Writer
Hi! I am Vlad! Multi-profile athlete with professional education in sports and physical culture. Devoted to calisthenics, functional- and weight-trainings, boxing, shooting, long-distance bike touring, survivalism, and all kinds of outdoor activity imaginable. Qualified writer and interpreter. Perfectionist who likes to delve into and investigate various specific topics.
Taking apart my favorite AR-15 and Glock 43 with my eyes closed, I write on fascinating and favorite topics: guns,
tactical gear
, survival, and hunting. I share useful finds and do reviews of products I like, and gun upgrades are my best subjects!
Read more
about our team
of expert authors.
Affiliate Disclosure: Rotorm.com sometimes gets paid for listings, through sponsors or affiliate programs like Amazon, Optics Planet, Lucky Gunner, Brownells, Cabelas, Rainier Arms, 5.11 Tactical, Bass Pro Shop, etс. Clicking a link helps keep Rotorm.com free, at no extra cost to you!
About the author: Each article on our site is written by experts in survival and tactical equipment, gun enthusiasts, extreme travelers, military, law enforcement and desperate professionals, read about the author at the bottom of the article or visit "About Us" page.
Note: The views and opinions expressed in this article are those of the authors and do not necessarily reflect the official policy or position of any agency.