If you are a weapon mod enthusiast then you probably already know the purpose of binary triggers. In case you don't, and you were just simply looking for the possibility to increase your semi-auto AR, Carbine, or Pistol fire rate without violating any legislation, then a binary trigger is the solution! After the replacement of your default trigger system with this one, your fire rate will be as close to full-auto as possible. This is achievable because of the plain and simple mechanism where a hammer strikes the primer not only when the trigger is pulled, but also upon the release.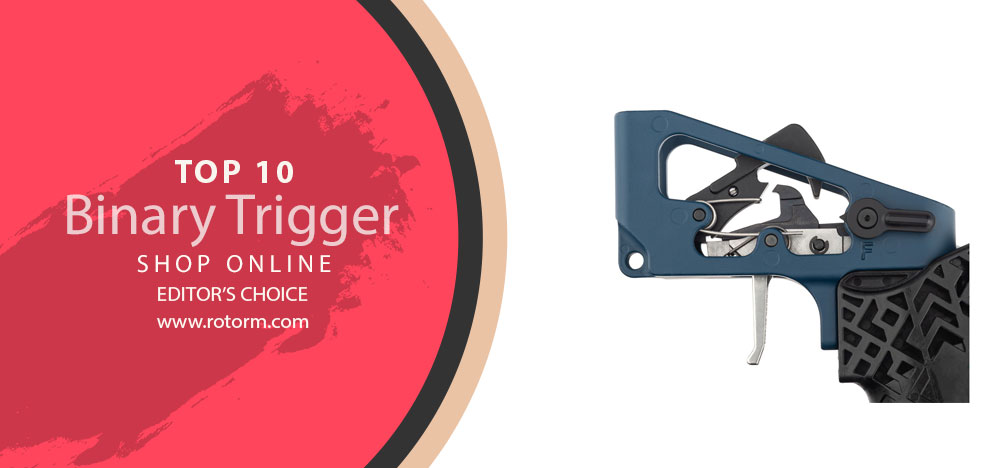 Thereby the Binary Trigger has become a very affordable alternative way to enliven your shooting practice or enhance your private territory defense, opposite to purchasing an expensive and hard to find fully automatic firearm in good condition and all associated difficulties you will bump with while doing so.
However, besides all positive things, you must keep in mind that law enforcement agencies may consider binary trigger as a machine gun part and you'd better refer to your State laws to clear the things up. Here we will observe binary triggers systems and other related gun parts for different firearm platforms, so you will find one that suits you and your arsenal.
Best Binary Trigger | Binary Trigger Review
| Image | Product | Brand | |
| --- | --- | --- | --- |
| | Franklin Armory BFS-III AR-C1 Trigger | Franklin Armory | |
| | FosTech Outdoors Echo AR-II Drop-in Binary Trigger | FosTech | |
| | Franklin Armory BFS-III AK-C1 Trigger | Franklin Armory | |
| | Franklin Armory BFS-III 22-C1 Trigger | Franklin Armory | |
| | Franklin Armory BFS-III B&T-C1 Trigger | Franklin Armory | |
| | Franklin Armory BFS-III CZ-C1 Trigger | Franklin Armory | |
| | Franklin Armory BFS-III HK-C1 Trigger | Franklin Armory | |
| | Franklin Armory BFS-III ACR-C1 Trigger | Franklin Armory | |
| | Faxon Firearms AR-9 10.5 inch Complete 9mm SAMMI Upper Reciever | Faxon Firearms | |
#1 Franklin Armory BFS-III AR-C1 Trigger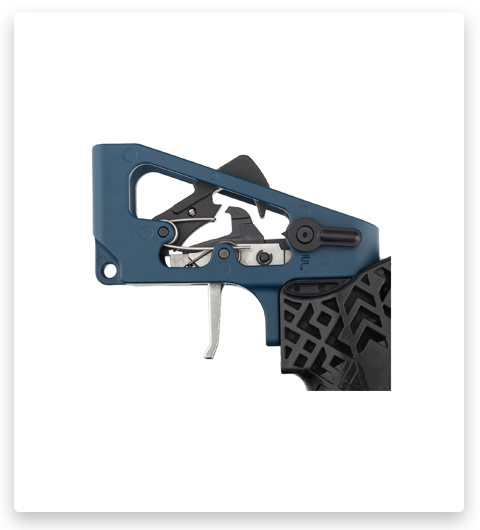 View on OpticsPlanet View on Brownells
Franklin Armory is well known Nevada corporation founded in 2012 and famous for their streamlining solutions like Reformation – «Not a Rifle or Shotgun» firearm, and the Binary Firing System itself. The company has a status of the creative and reliable manufacturer of quality goods for the firearms market. And here is BFSIII AR-C1 – a binary trigger for AR Platform Firearms for a wide variety of calibers.
It is really easy to install, and there are plenty of videos you can refer to if you stumble upon some problems during the process. Its selector can be set in 3 positions – Safe, traditional Semi-auto, and Binary, that will fire one round each time you pull or release the trigger. When the trigger has already pulled the firing upon trigger release can be canceled by moving the selector lever to Semi-auto mode.
BFSIII AR-C1 comes with a straightened buffer spring reducing the recoil and enhances whole system longevity. Available with a standard curved trigger. After the first usage prepare to dedicate some time to adapt and understand the binary shooting cadence, but after doing so you will have lots of fun on the range with this trigger system.
#2 FosTech Outdoors Echo AR-II Drop-in Binary Trigger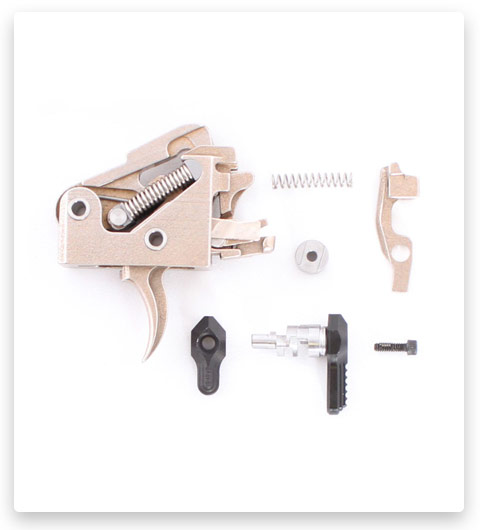 View on OpticsPlanet View on Brownells
FosTech is a company originated in Southern Indiana with more than 10 years of experience in guns and accessories manufacturing. Among its creations, the fastest semi-automatic shotgun in the world and the lightest AR-15 can be emphasized, as well as Echo AR-II Drop-in Trigger that is compatible with the majority of AR-15 with no professional gunsmithing needed.
The whole system is made of stainless-steel alloy and provided with the standard curved trigger. Once assembled it will give you the possibility to choose from one safety and two firing modes. In Echo mode, you will get a desirable clear double-tap with which you can either do accurate target shooting of go for a 400+ rpm shooting range rampage. Overall quality is quite good but some parts could be more tightly fitted, as for the trigger spring it could be lighter.
#3 Franklin Armory BFS-III AK-C1 Trigger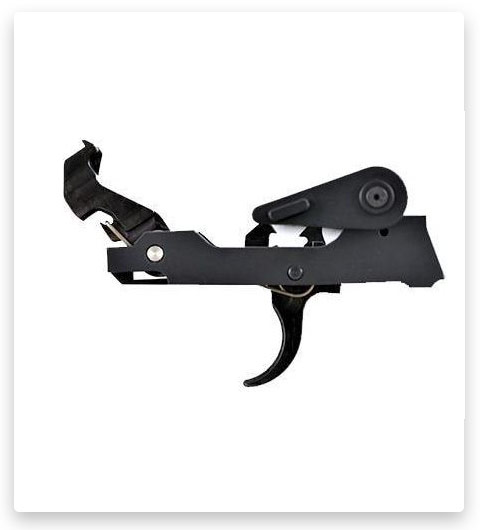 View on OpticsPlanet View on Brownells
Another Franklin Armory binary trigger system, this time for AK platforms (including the separate model for a 9mm version) – BFS-III AK-C1. The amount of required efforts that you will have to put in to make it fit really depends on exactly what compatible gun(s) are in your possession. While you don't need any additional work to be done in case of Saiga 7.62×39, in case of Vepr 7.62×39 some grinding might be needed and, in some cases, only professional installation will be appropriate. When you finally go through the installation process it will give a new life to your AK Rifle, Carbine, or Pistol. The whole trigger is well made and will give you lots of fun using it in binary mode.
#4 Franklin Armory BFS-III 22-C1 Trigger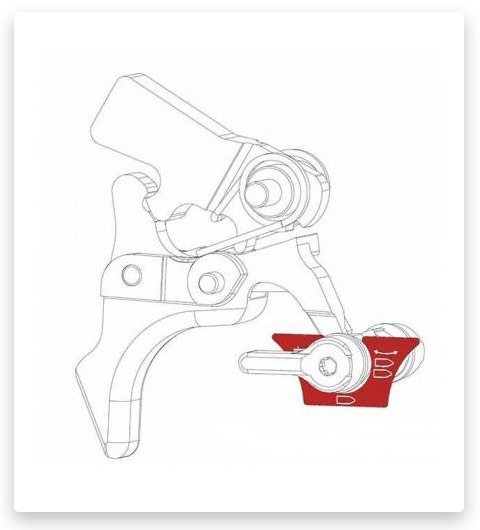 View on OpticsPlanet View on Brownells
New Franklin Armory invention, and this time it is for auto-loading 10/22 platforms which are designed for 22LR caliber. I got this one for my Ruger Takedown, installed it really fast, and then headed for the range to check the things up. As soon as the selector was switched to binary fire mode the 25-round magazine was burned out in a matter of seconds. The trigger system works crisp and clear with a smooth trigger pull in both firing modes, but I definitely will not go for the-semi auto in the next few days. Never thought that I could get so much fun firing a 22LR gun.
#5 Franklin Armory BFS-III B&T-C1 Trigger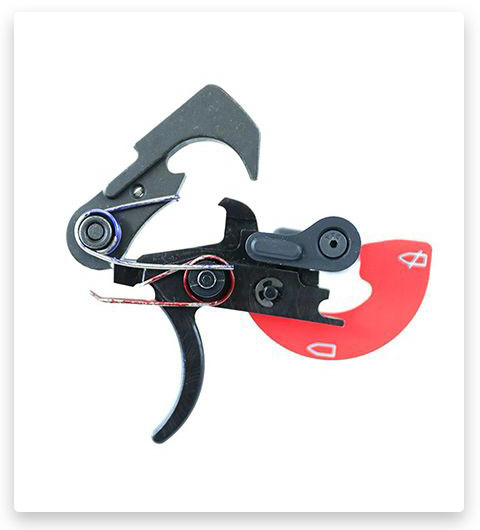 View on OpticsPlanet View on Brownells
This one was made by Franklin Armory for B&T pistols APC9 and APC45 and GHM9 carbine. The package with the trigger system contains all you need for installation and, again, flashy red stickers for the selector lever position that I mentioned above. The selector itself is ambidextrous and could be operated with either hand to switch it into a needed position. There was absolutely no problem installing into the APC9 and turn it into the fastest shooting pistol at whatever shooting range. The shooting in binary mode is nice and smooth and I really had to slow myself down not to burn the ammo as fast as I intended.
#6 Franklin Armory BFS-III CZ-C1 Trigger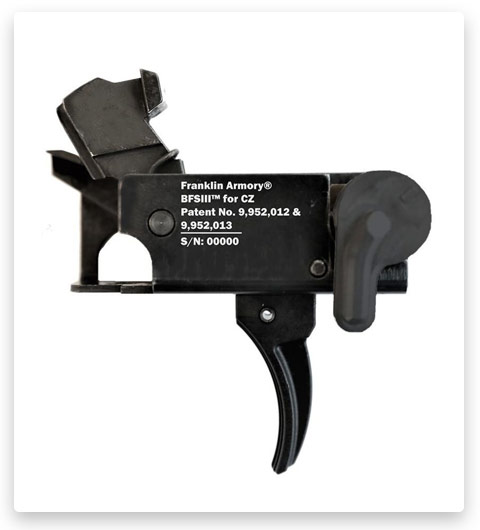 View on OpticsPlanet View on Brownells
Franklin Armory binary trigger system is designed for CZ Scorpion semi-auto pistols and its variations. A traditional all included package comes when you order this trigger. The system itself is quality crafted, like everything that comes under Franklin Armory brand.
According to the official video, the installation process is rather simple, but indeed there are some problems you could stumble upon that depend on what configuration of Scorpion is in your possession. «World Legal» configuration trigger group is far from being easily detached as was shown on the video I mentioned above, and you will probably have some hard time untightening the screw that holds it, as it is firmly sealed. There are also minor differences between V1 and V2 of CZ Scorpion that should be taken into consideration. I was lucky enough not to have any problems installing a new trigger system to CZ Scorpion EVO S1 upgrading with binary fire mode.
You can always go back to semi-auto with your selector lever. Both precise double-tap and improvised «semi-full-auto» feel enjoyable and fun to use. But this piece of gunsmithery is rather expensive though. At least 9mm is rather cheap but for «spray and pray» type of shooting I would prefer to go down for BFS-III 22-C1 and 22LR Ruger.
#7 Franklin Armory BFS-III HK-C1 Trigger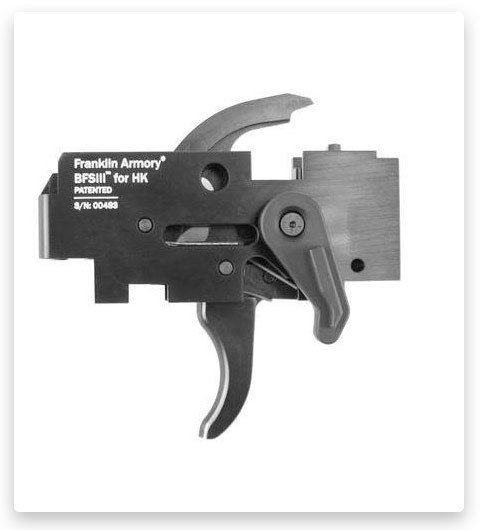 View on OpticsPlanet View on Brownells
This binary trigger system is made to make H&K owners happy. You can install it on HK91 and HK93 rifles, and what is most important on MP5 clones and its civil variations like SP-5 turning it from a semi-auto pistol into almost authentic SMG with a fire rate only a bit lesser than original MP5. I bet that no one on the shooting range could tell the difference between them. BFS-III HK-C1 offers you everything that was listed in previous cases, including installation instruction and everyone's «favorite» flashy stickers.
I fitted it smoothly into PTR 9CT pistol and headed straight to the shooting range. Everything worked as it had been meant to – nice and clear pull and enjoyable double-tap, I burned through several hundreds of rounds and had only one eject stumble that was fixed in a matter of two seconds. Remember this Die Hard quote devoted to MP5 «Now I have a machine gun, ho-ho-ho»? Well, with this trigger system you will definitely have one.
#8 Franklin Armory BFS-III ACR-C1 Trigger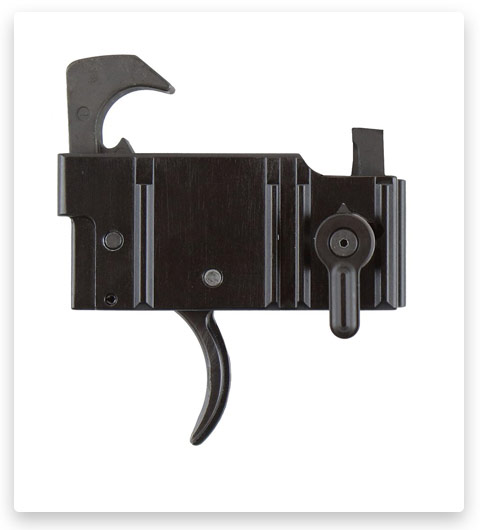 View on OpticsPlanet View on Brownells
A truly tactical complement from Franklin Armory for fully modular Bushmaster ACR. One key difference between Bushmaster ACR for the civilian market and Remington-branded ACR for military and law-enforcers is that only the semi-auto mode is accessible for the first ones. This trigger system is a compromise that will let you enjoy the almost full potential of a rifle while staying within the law.
The binary trigger package consists of the system itself, a couple of screws with the hex key for them, selector levers and shaft, and also firing mode indicator stickers for each side of the gun. It is, probably, the easiest installation and I guess this is not only because it is Franklin Armory's great product, but also because Bushmaster Firearms made a really great flexible rifle that is well-made and easy to customize. All function checks shown in the official installation video went smoothly without any setbacks, and so did the shooting practice.
#Bonus: Faxon Firearms AR-9 9mm SAMMI Upper Receiver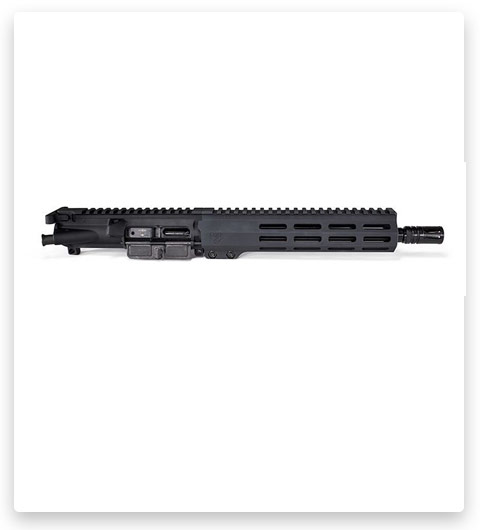 Faxon Firearms company was founded by an experienced shooter and firearms enthusiast in 2012 as a branch of Faxon Machining. It has a really impressive manufacturing line that specializes directly in producing complete upper receivers for the AR-15 platform. This upper receiver is made to provide the utmost compatibility with the majority of 9mm pistol caliber carbines with Colt and Glock magazine lowers. It has a 10.5" tapered barrel with a flash hider, an upgraded Gen 2 Mil-Spec 8620 steel BCG, and 9" 6061 anodized aluminum alloy handguard with modular lock slots located at 3,6 and 9 o'clock positions and Picatinny rail along with the whole handguard. Combine this with binary trigger compatibility that you would definitely like to get and bring your PCC to the pinnacle of the gunsmithing art and shooting range fun.
F.A.Q.
Conclusion
Setting up a binary trigger in your gun is often not a big deal, you can always go for a professional gunsmith as the last resort to install it. Once you finally get the cadence and steady aiming skill, then you will just fall for shooting binary, and that's where the problem starts – be prepared for extremely fast ammo expenditure. Here are triggers I want to underline: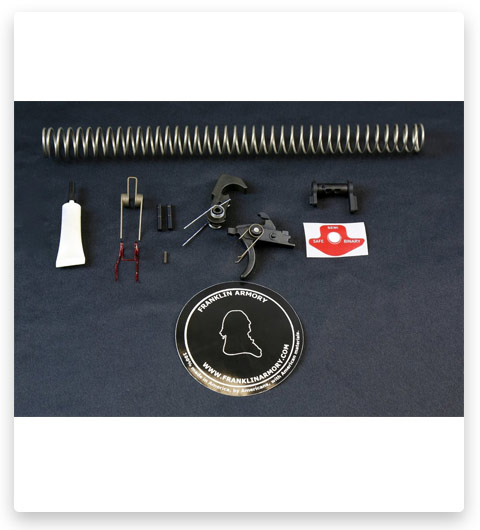 View on OpticsPlanet View on Brownells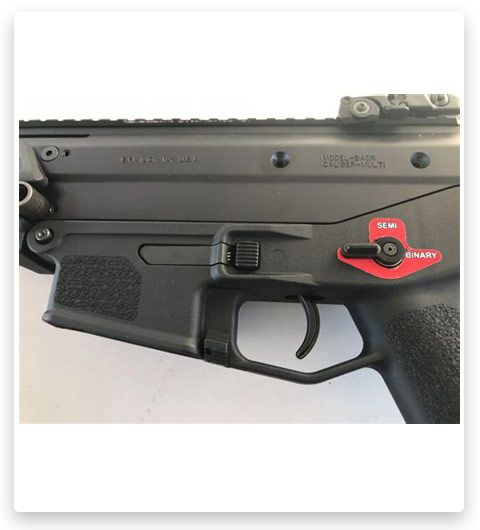 View on OpticsPlanet View on Brownells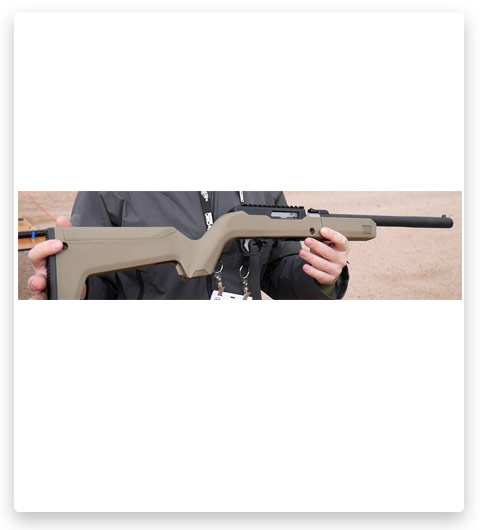 View on OpticsPlanet View on Brownells
Tags: #binary triggers, #Franklin Armory binary trigger, #AR15 binary trigger, #Fostech binary trigger
#Best #Binary #Trigger #Franklin Armory #AR-15 #AK-47 #Ruger 10 22 # Fostech #CZ Scorpion #Legal #Review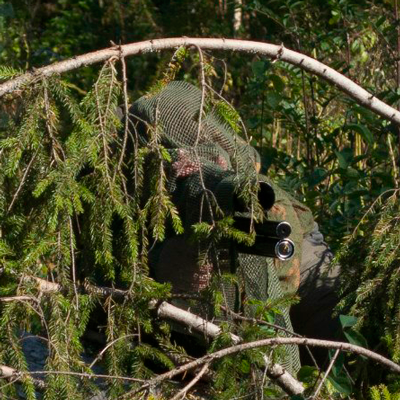 Vlad Miller
Athlete, Survivor, Writer
Hi! I am Vlad! Multi-profile athlete with professional education in sports and physical culture. Devoted to calisthenics, functional- and weight-trainings, boxing, shooting, long-distance bike touring, survivalism, and all kinds of outdoor activity imaginable. Qualified writer and interpreter. Perfectionist who likes to delve into and investigate various specific topics.
Taking apart my favorite AR-15 and Glock 43 with my eyes closed, I write on fascinating and favorite topics: guns,
tactical gear
, survival, and hunting. I share useful finds and do reviews of products I like, and gun upgrades are my best subjects!
Read more
about our team
of expert authors.
Affiliate Disclosure: Rotorm.com sometimes gets paid for listings, through sponsors or affiliate programs like Amazon, Optics Planet, Lucky Gunner, Brownells, Cabelas, Rainier Arms, 5.11 Tactical, Bass Pro Shop, etс. Clicking a link helps keep Rotorm.com free, at no extra cost to you!
About the author: Each article on our site is written by experts in survival and tactical equipment, gun enthusiasts, extreme travelers, military, law enforcement and desperate professionals, read about the author at the bottom of the article or visit "About Us" page.
Note: The views and opinions expressed in this article are those of the authors and do not necessarily reflect the official policy or position of any agency.