After proper integration of suppressor to the rifle barrel, its principle of work is the holes "bleed" the velocity from supersonic to subsonic to attenuate the sonic crack from a super-sonic slug.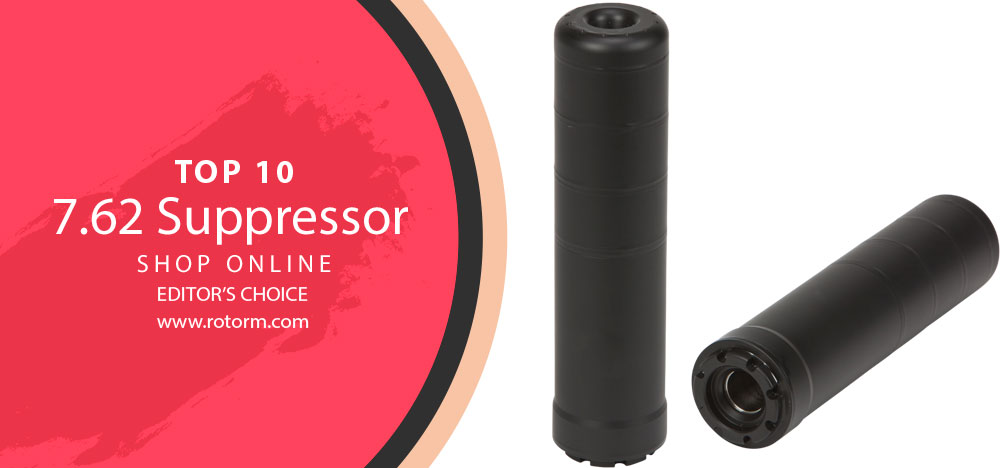 The silencer is specifically designed to decrease the velocity and range of the propellant gasses, shooting up from the muzzle.
Why do we need a 7.62 suppressor?
Suppressors diminish the firing sound by approximately 25 dB. It is proven the silencers enhance slightly the bullet speed, as they lengthen the barrel. At the same time, it is necessary to re-zero the rifle because the extra weight can alter where the round is hitting. Using suppressors influence better the accuracy results thanks to the firing sound reduction and diminish recoil. Usually, sound suppression can vary less than 3 decibels depending on barrel, ammunition, and surrounding factors.
7.62 Suppressor | Best AK Silencer | 7.62 Silencer Review
| Image | Product | Brand | |
| --- | --- | --- | --- |
| | SUREFIRE SOCOM SERIES SOUND 7.62 SUPPRESSOR MACHINE GUNS | SUREFIRE SOCOM | |
| | ADVANCED ARMAMENT CORP (AAC) SR-7 7.62MM SUPPRESSOR | ADVANCED ARMAMENT | |
| | RUGGED SUPPRESSORS SURGE 7.62 SUPPRESSOR | RUGGED SUPPRESSORS | |
| | DEAD AIR ARMAMENT 7.62 SILENCER | DEAD AIR ARMAMENT | |
| | DEAD AIR ARMAMENT SANDMAN-L 7.62 SILENCER | DEAD AIR ARMAMENT | |
| | DEAD AIR ARMAMENT 7.62 SANDMAN-K SUPPRESSOR | DEAD AIR ARMAMENT | |
| | ODIN WORKS BADLANDS 7.62 QD SUPPRESSOR | ODIN WORKS | |
#1 SUREFIRE SOCOM SERIES SOUND 7.62 SUPPRESSOR MACHINE GUNS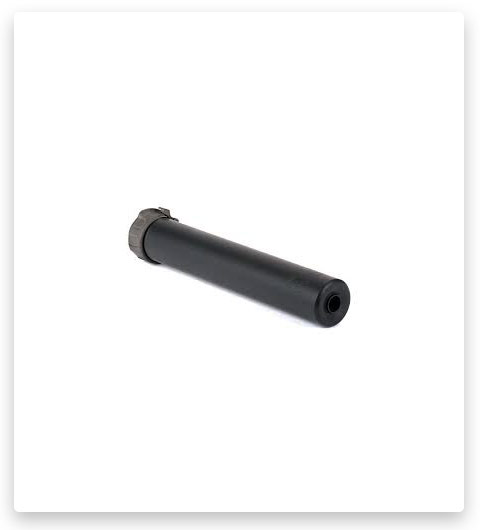 The SOCOM series suppressors are chambered for 7.62 mm (.308 caliber). The SOCOM762-MG is manufactured from innovative heat-treated stainless steel and US mill-certified high-temperature alloys, the casing is covered with Cerakote ceramic in Black or Dark Earth color finish. Both proprietary SureFire's construction of front-plate design and enhancements in gas-flow dynamics allows it to make a technological breakthrough, almost excluding first-round flash. This suppressor features the back section blast shield and an overbuilt blast baffle to provide long life. A new system of indexing: the suppressor mounts firmly to a SureFire muzzle brake or flash hider, and after continuous firing removes easily (the index tab is in a low carbon-buildup area). The new suppressor components are not compatible with ex-generation SureFire Fast-Attach sound suppressors, flash hiders, muzzle brakes. SUREFIRE implemented innovative technology, due to which the SOCOM762-RC suppressor won the contract award of Mk13 .300 Win-Mag sniper rifle.
#2 ADVANCED ARMAMENT CORP (AAC) SR-7 7.62MM SUPPRESSOR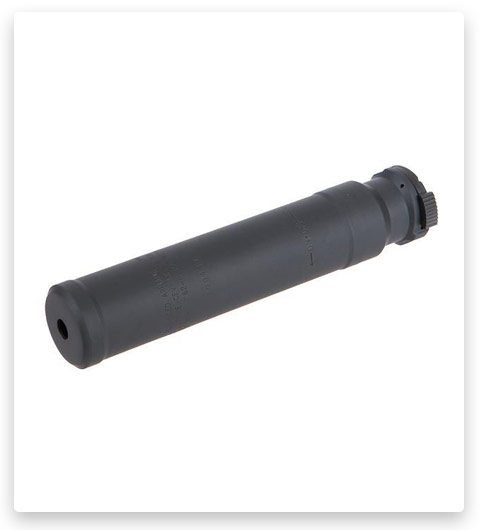 This fast-attach SR-7 silencer is designed for 7.62mm hosts. The SR-7 suppressor, with 90T Ratchet Taper Mount, is crafted from fully-welded 100% Inconel (718, 316L SS) with Cerakote finish, with durable baffle cores to attenuate backpressure. This multi-caliber suppressor is designed for short-barreled 7.62mm-hosts, chambered for 7.62 Natox 51 & 300 AAC BLK, 6.8 SPC, and 5.56mm ammunition. The fast attach silencers are outfitted with the AAC 90 Tooth Ratchet Taper system, allowing to install them safely and remove fast (in less than 3 seconds), due to overall motor skills and intuitive motion. The sound can be reduced from 25dB to 39dB.
#3 RUGGED SUPPRESSORS SURGE 7.62 SUPPRESSOR
The Surge 7.62 suppressors are modular units, which outfitted for a .30 caliber rifle. These silencers are manufactured from stainless steel (17-4), and Stellite, covered with high-temperature Cerakote. The Rugged suppressors are equipped with both an impressive clip and a removable tube section, which made them modular and able to change the length from 9 to 7.5 inches. A shorter size can be chosen for the 5.56 silencer when weight is more important than sound reduction. The sound reduction is between 134 and 138.4 dB.
#4 DEAD AIR ARMAMENT 7.62 SILENCER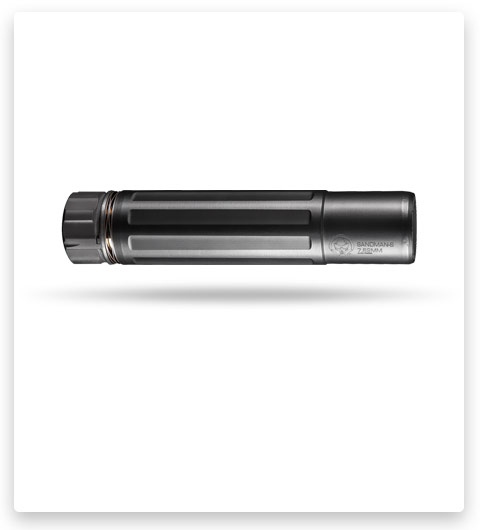 The Sandman-S cross-over-can suppressor is designed for 7.62, 5.56mm, and 300BLK rifle platforms. Both tube and mount are produced from heat-treated and precipitation hardened stainless steels. The Muzzle unit is nitrided, the suppressor housing is finished with Cerakote. The Quick Detach (QD) design allows to remove and install the silencer with one hand with insignificant precision loss or point of impact shift (no issues for seizing or wobbling). In case of some issues in the field (abuse or accident fall), the detachable front cap can be replaced on spot, without the necessity to send it for long repairing.
#5 DEAD AIR ARMAMENT SANDMAN-L 7.62 SILENCER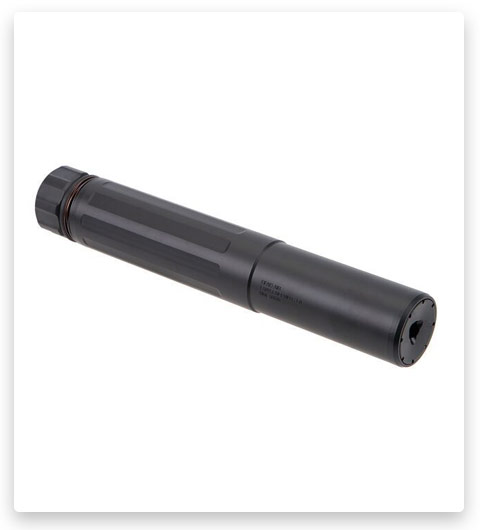 The "L" SANDMAN is a long-version suppressor, with an 8.9-inch length, crafted from the same materials, which are utilized for the "S" version. The DEAD AIR ARMAMENT Quiet 7.62 suppressor is outfitted with the QD system, which allows mounting the device fast with one hand, thanks to such design the seizing is excluded and the impact shift point is minimal. The durable mount is manufactured from 17-4 stainless steel and covered with Nitride (Muzzle device as well). The baffles from Satellite construct a solid welded core, which is equipped with a detachable front cap and an integrated flash hider. This Cerakote-body QD suppressor delivers good quiet performance.
#6 DEAD AIR ARMAMENT 7.62 SANDMAN-K SUPPRESSOR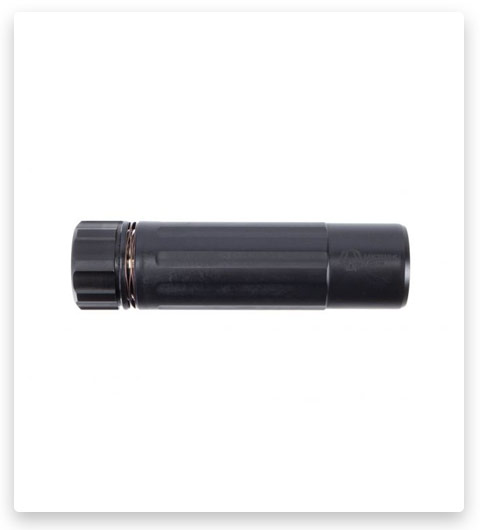 The Sandman-K combines the peculiarities of the Sandman-L and Sandman-S, similarly equipped with the detachable front cap and solidly welded core from Stellite baffles. The K-version features an extra muzzle on 2.9 inches longer than other models. This silencer comes with a key mount muzzle brake (5/8×24). The Sandman-K is compatible with concentric rifle barrels with a bore (without length restrictions): 7.62X54R or 7.62X39mm. There is a wide rating: 7.62 NATO, 300 BLACKOUT, 5.7X28mm (FNH), 5.45X39 mm, 5.56 NATO, 17HMR, 17 HORNET, 22 HORNET, .204 RUGER, .243 WIN, 22-250 REM, 6.5 CREEDMOOR, 6.8 SPC, 7MM REM MAG, .30-06 SPRINGFIELD, .300 WIN.
#7 ODIN WORKS BADLANDS 7.62 QD SUPPRESSOR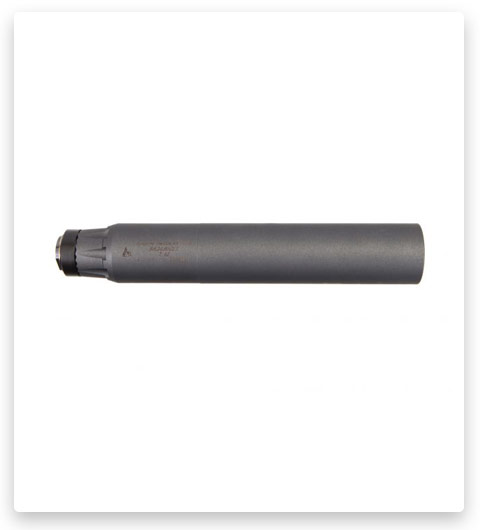 The ODIN Works does the best to take first place among other suppressors on the market. The ODIN 1.5-inch diameter suppressor is manufactured of a sturdy combination of titanium and 17-4 stainless steel to improve durability. The ODIN Works constructed a special sounding can: not only to pass the sound meter tests but also having priority to satisfy the shooters and bystanders, suppressing the noise that influences their ears.
FAQ
Conclusion
Renewed suppressors, chambered for full-power ammunition, have no contact with the bullet during flight, not reducing the muzzle velocity, even enhancing firing accuracy. It is recommended not to use slugs, which diameter is smaller than the one, especially chambered for a suppressor, as it can decrease rendering baffles effectiveness and barrel diameter. So not only good suppressor's performance delivers the ultimate quietness while firing, but also used ammunition (subsonic or usual bullets), and the length of the barrel, they all together. DEAD AIR ARMAMENT can be a suitable choice as there are 3 silencer versions (short, long, extra-long) for a reasonable price and with good silent performance.
Best pick:
SUREFIRE SOCOM SERIES SOUND SUPPRESSOR 7.62. Due to the innovative technologies, SOCOM762-RC attenuates signatures of dust and noise, reducing cyclic rate, the backpressure, and gas blowback. Proprietary SureFire's front-plate design and elaboration in gas-flow dynamics became a technological breakthrough, almost excluding the first-round flash.
Budget pick:
RUGGED SUPPRESSORS SURGE 7.62 MODULAR SUPPRESSOR. This modular unit with an effective clip and a removable tube section is outfitted for a .30 caliber rifle to be able to change the length from 9 to 7.5 inches to make 4 types of suppressors.
Tags: #Best #7.62 #Silencer #Supressor #Review #AK #AK 47 #Rifle #Rimfire #Sight #BLK #Cover #Creedmoor #AR 15 #Calibers #Win Mag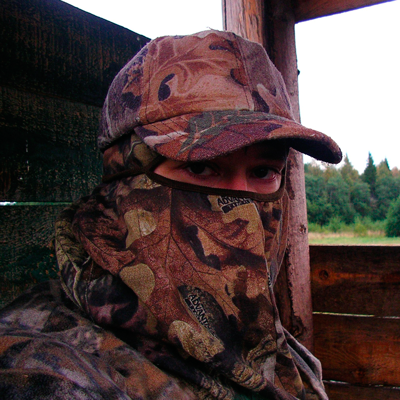 Tatiana Kursakova
Professional shooter, traveller, survivalist
My love of guns is in my blood, since childhood I have spent hours enjoying the beauty of guns and adored going through their parts.
Tactical accessories are another passion of mine that I could write about endlessly - my house and garage are full of tactical gadgets, luckily my family shares my interests.
I'm infatuated with traveling that's why work at one place with a daily routine and standard schedule is not for me. I prefer copywriting and English tutoring as a freelancer. I live in a male family among constant talks about cars, guns, hunting, fishing, and, of course, dinosaurs 😊.
My husband is an obsessed hunter, and my two sons are fans of «Demolition Ranch» of YouTube blogger Matt Carriker. They are my best consultants about weapon and all-around ammunition topics. All together we share a love for adventures. Every camping or mounting hiking trip is a "small survival", giving irreplaceable experiences. Nothing can be better than the satisfaction of observing wild nature.
Motto: «Born in Ukraine, made is the USA».
Read more
about our team
of expert authors.
Affiliate Disclosure: Rotorm.com sometimes gets paid for listings, through sponsors or affiliate programs like Amazon, Optics Planet, Lucky Gunner, Brownells, Cabelas, Rainier Arms, 5.11 Tactical, Bass Pro Shop, etс. Clicking a link helps keep Rotorm.com free, at no extra cost to you!
About the author: Each article on our site is written by experts in survival and tactical equipment, gun enthusiasts, extreme travelers, military, law enforcement and desperate professionals, read about the author at the bottom of the article or visit "About Us" page.
Note: The views and opinions expressed in this article are those of the authors and do not necessarily reflect the official policy or position of any agency.