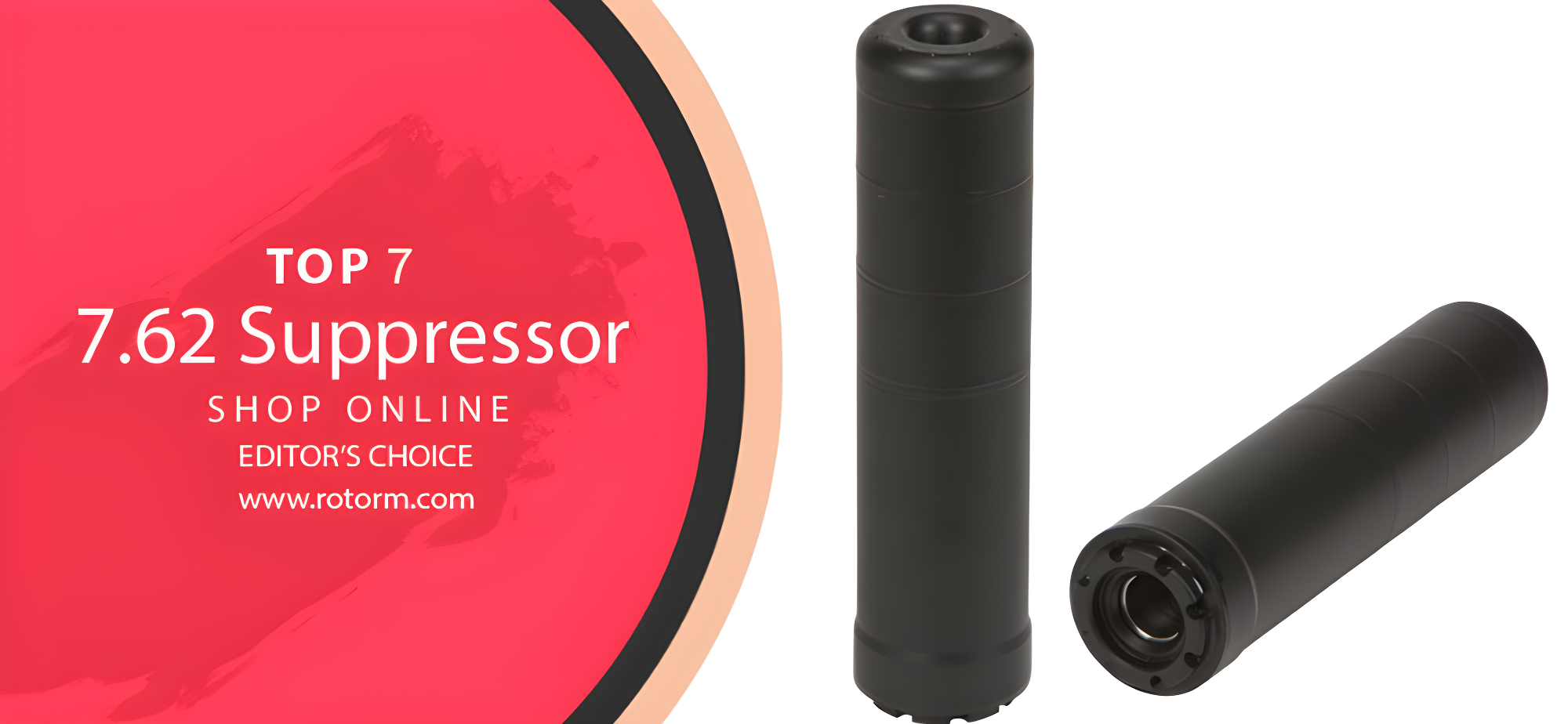 What is a 7.62 Suppressor?
A 7.62 suppressor, also known as a 7.62mm or .308 suppressor, is an essential firearm accessory designed to reduce the noise and recoil generated when firing a weapon chambered for the 7.62mm cartridge. Unlike what you might have seen in Hollywood, suppressors don't make gunfire completely silent, but they work their magic by trapping and slowing down the escaping gases produced during firing, resulting in a significant reduction in both the loud BANG and felt recoil. 🤫
How Does It Work? ⚙️
A 7.62 suppressor typically consists of a series of baffles or expansion chambers within a cylindrical housing. As the hot gases from the fired round pass through these baffles, they lose energy, leading to a substantial reduction in both the noise signature and muzzle blast. This ingenious engineering not only protects your hearing but also improves shooting accuracy by minimizing muzzle rise and recoil.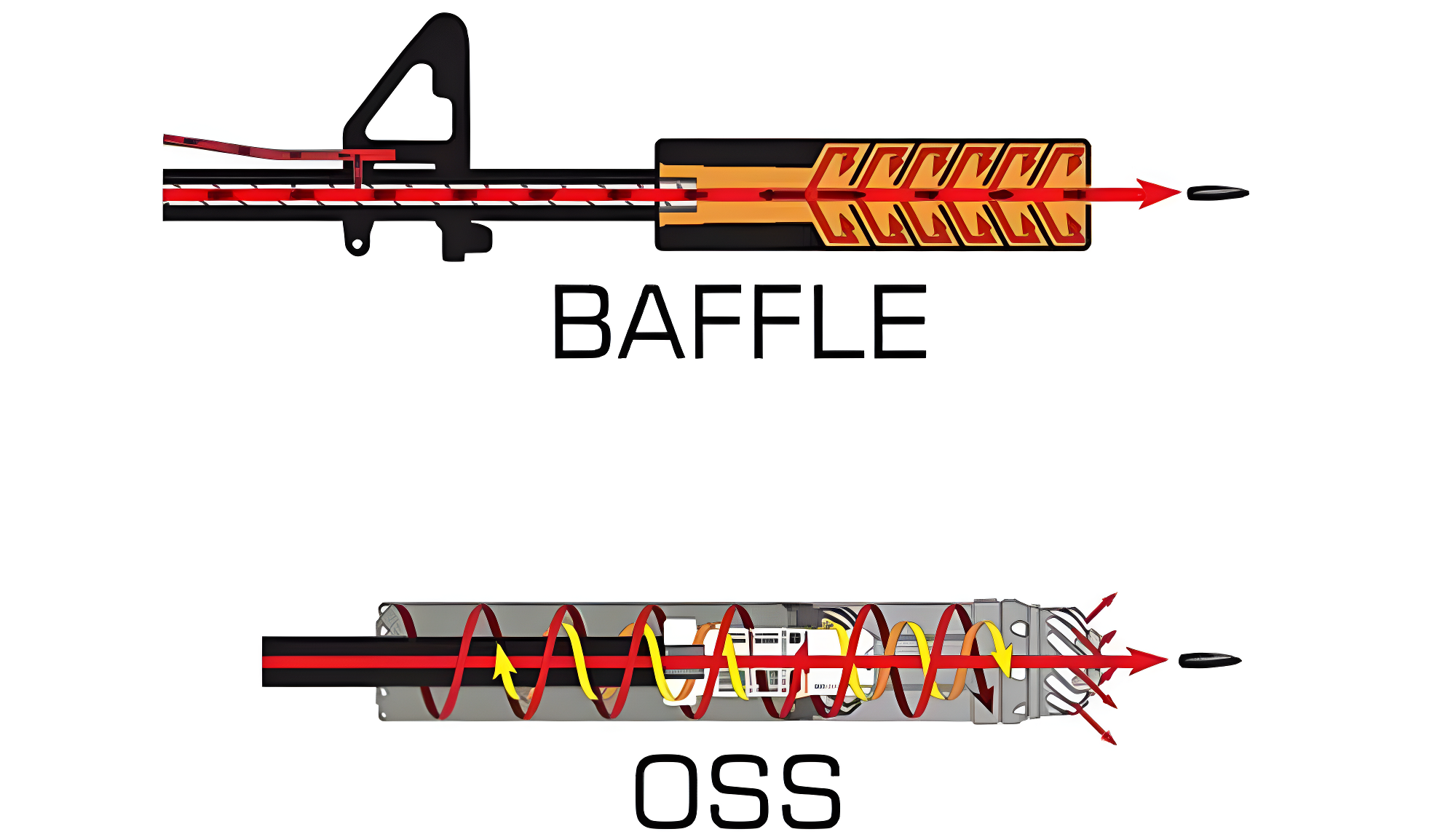 Key Features
➔ Sound Suppression: The primary function of this suppressor is to hush the deafening noise of gunfire. With the right suppressor, you'll experience a transformed range day, protecting your hearing and keeping your neighbors happy with reduced noise. 🔇
➔ Recoil Reduction: By mitigating the escaping gases, it helps tame the beastly recoil associated with larger caliber firearms. This leads to smoother shooting and quicker follow-up shots, ultimately enhancing shooting accuracy. 🎯
➔ Enhanced Shooting Comfort: The combination of reduced noise and recoil translates to a more comfortable shooting experience. Enjoy longer and more focused range sessions without the fatigue often associated with unsuppressed shooting.✔️
➔ Muzzle Flash Mitigation: Shooting in low-light conditions can create blinding muzzle flashes, affecting your visibility and concealment. The suppressor helps minimize the visible flash, providing a stealthier advantage.💥
Our Top Pick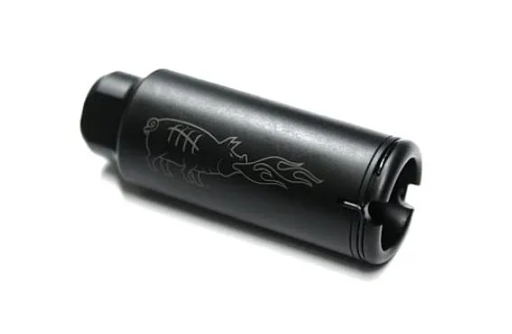 Benefits of Using It
⚫️ Hearing Protection: Consistent exposure to loud gunfire without hearing protection can cause irreversible hearing damage. This suppressor significantly lowers the noise level, making it safer to shoot without earplugs or muffs while still protecting your precious hearing.
⚫️ Tactical Advantages: In tactical and hunting scenarios, a suppressed rifle offers a significant advantage. Quieter shots reduce the risk of revealing your position to opponents or the game, providing a stealthy edge.
⚫️ Increased Shooting Precision: With minimal muzzle movement and reduced recoil, shooters can maintain better sight alignment and achieve improved accuracy, resulting in tighter shot groups.
⚫️ Longer Barrel Life: By dissipating heat and reducing the wear on the barrel, the suppressor can extend the lifespan of your firearm, saving you money in the long run.
⚫️ Legal Compliance: Owning a 7.62 suppressor in accordance with local, state, and federal regulations allows you to enjoy the benefits without any legal concerns.
Our Top Pick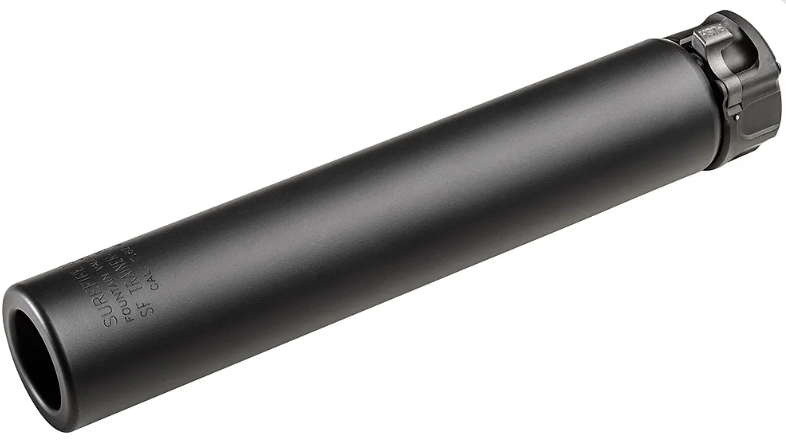 What Consider While Choosing 🤷🏽
Selecting the ideal 7.62 suppressor can be a game-changer for your shooting experience. To make an informed decision, keep the following factors in mind:
1️⃣ Sound Reduction Performance: Pay close attention to the suppressor's decibel (dB) rating to gauge how effectively it quiets your shots. Strike a balance between sound reduction and maneuverability, as some highly effective suppressors can be quite hefty.
2️⃣ Size and Weight: Consider the length and weight of the suppressor, as it can affect the overall balance and maneuverability of your rifle. Opt for a size that suits your shooting needs, whether it's hunting, precision shooting, or tactical applications.
3️⃣ Mounting Options: Suppressors come with different attachment methods, such as direct-thread, quick-detach, or muzzle brake-mounted. Choose a system that is compatible with your firearm and allows for easy installation and removal.
4️⃣ Material and Build Quality: Suppressors are crafted from various materials like titanium, stainless steel, or aluminum, each with its advantages. Consider the trade-offs between weight, strength, and cost, depending on your shooting preferences.
5️⃣ Legal Considerations: Before purchasing a suppressor, ensure you are familiar with the local, state, and federal laws governing their ownership and usage.
Remember, choosing the right option tailored to your needs can significantly enhance your shooting performance and overall enjoyment. Take your time, do your research, and make the informed choice that suits your shooting style. Happy shooting, and may your range sessions be filled with tranquility and precision! 🔫🎯
Our Top Pick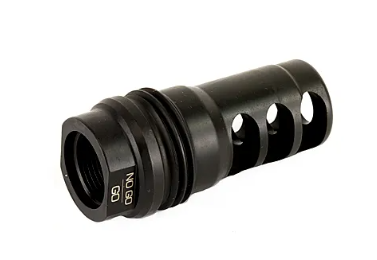 7.62 Suppressor | Best AK Silencer | 7.62 Silencer Review
| Image | Product | Brand | |
| --- | --- | --- | --- |
| | SUREFIRE SOCOM SERIES SOUND 7.62 SUPPRESSOR MACHINE GUNS | SUREFIRE SOCOM | |
| | ADVANCED ARMAMENT CORP (AAC) SR-7 7.62MM SUPPRESSOR | ADVANCED ARMAMENT | |
| | RUGGED SUPPRESSORS SURGE 7.62 SUPPRESSOR | RUGGED SUPPRESSORS | |
| | DEAD AIR ARMAMENT 7.62 SILENCER | DEAD AIR ARMAMENT | |
| | DEAD AIR ARMAMENT SANDMAN-L 7.62 SILENCER | DEAD AIR ARMAMENT | |
| | DEAD AIR ARMAMENT 7.62 SANDMAN-K SUPPRESSOR | DEAD AIR ARMAMENT | |
| | ODIN WORKS BADLANDS 7.62 QD SUPPRESSOR | ODIN WORKS | |
#1 SUREFIRE SOCOM SERIES SOUND 7.62 SUPPRESSOR MACHINE GUNS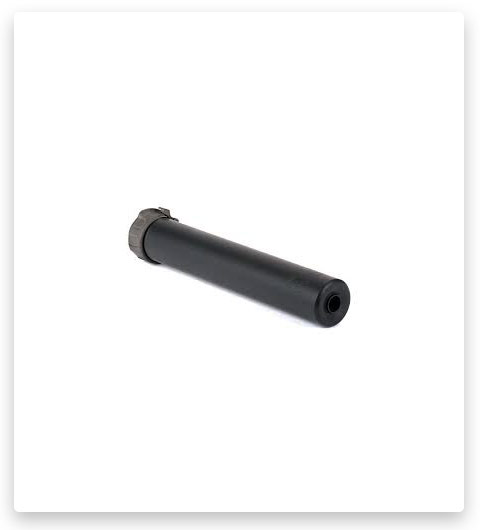 The SOCOM series suppressors are chambered for 7.62 mm (.308 caliber). The SOCOM762-MG is manufactured from innovative heat-treated stainless steel and US mill-certified high-temperature alloys, the casing is covered with Cerakote ceramic in Black or Dark Earth color finish. Both proprietary SureFire's construction of front-plate design and enhancements in gas-flow dynamics allows it to make a technological breakthrough, almost excluding first-round flash. This suppressor features the back section blast shield and an overbuilt blast baffle to provide long life. A new system of indexing: the suppressor mounts firmly to a SureFire muzzle brake or flash hider, and after continuous firing removes easily (the index tab is in a low carbon-buildup area). The new suppressor components are not compatible with ex-generation SureFire Fast-Attach sound suppressors, flash hiders, muzzle brakes. SUREFIRE implemented innovative technology, due to which the SOCOM762-RC suppressor won the contract award of Mk13 .300 Win-Mag sniper rifle.
#2 ADVANCED ARMAMENT CORP (AAC) SR-7 7.62MM SUPPRESSOR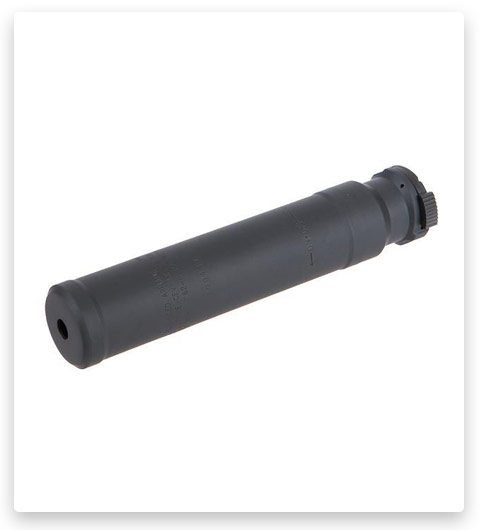 This fast-attach SR-7 silencer is designed for 7.62mm hosts. The SR-7 suppressor, with 90T Ratchet Taper Mount, is crafted from fully-welded 100% Inconel (718, 316L SS) with Cerakote finish, with durable baffle cores to attenuate backpressure. This multi-caliber suppressor is designed for short-barreled 7.62mm-hosts, chambered for 7.62 Natox 51 & 300 AAC BLK, 6.8 SPC, and 5.56mm ammunition. The fast attach silencers are outfitted with the AAC 90 Tooth Ratchet Taper system, allowing to install them safely and remove fast (in less than 3 seconds), due to overall motor skills and intuitive motion. The sound can be reduced from 25dB to 39dB.
#3 RUGGED SUPPRESSORS SURGE 7.62 SUPPRESSOR
The Surge 7.62 suppressors are modular units, which outfitted for a .30 caliber rifle. These silencers are manufactured from stainless steel (17-4), and Stellite, covered with high-temperature Cerakote. The Rugged suppressors are equipped with both an impressive clip and a removable tube section, which made them modular and able to change the length from 9 to 7.5 inches. A shorter size can be chosen for the 5.56 silencer when weight is more important than sound reduction. The sound reduction is between 134 and 138.4 dB.
#4 DEAD AIR ARMAMENT 7.62 SILENCER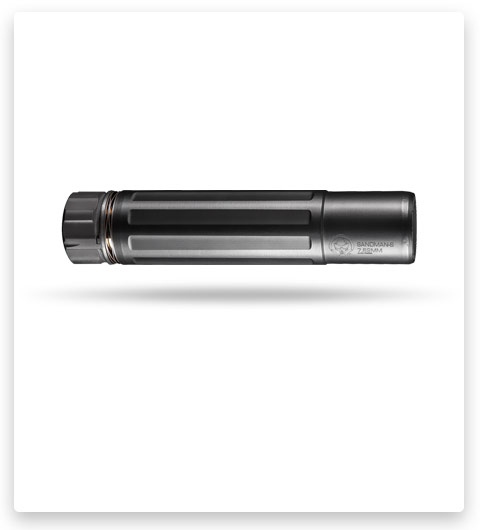 The Sandman-S cross-over-can suppressor is designed for 7.62, 5.56mm, and 300BLK rifle platforms. Both tube and mount are produced from heat-treated and precipitation hardened stainless steels. The Muzzle unit is nitrided, the suppressor housing is finished with Cerakote. The Quick Detach (QD) design allows to remove and install the silencer with one hand with insignificant precision loss or point of impact shift (no issues for seizing or wobbling). In case of some issues in the field (abuse or accident fall), the detachable front cap can be replaced on spot, without the necessity to send it for long repairing.
#5 DEAD AIR ARMAMENT SANDMAN-L 7.62 SILENCER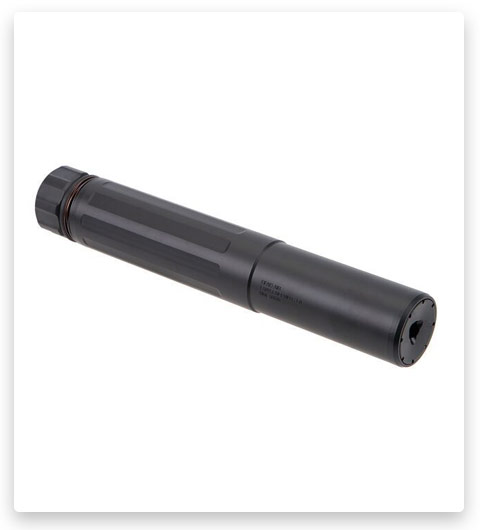 The "L" SANDMAN is a long-version suppressor, with an 8.9-inch length, crafted from the same materials, which are utilized for the "S" version. The DEAD AIR ARMAMENT Quiet 7.62 suppressor is outfitted with the QD system, which allows mounting the device fast with one hand, thanks to such design the seizing is excluded and the impact shift point is minimal. The durable mount is manufactured from 17-4 stainless steel and covered with Nitride (Muzzle device as well). The baffles from Satellite construct a solid welded core, which is equipped with a detachable front cap and an integrated flash hider. This Cerakote-body QD suppressor delivers good quiet performance.
#6 DEAD AIR ARMAMENT 7.62 SANDMAN-K SUPPRESSOR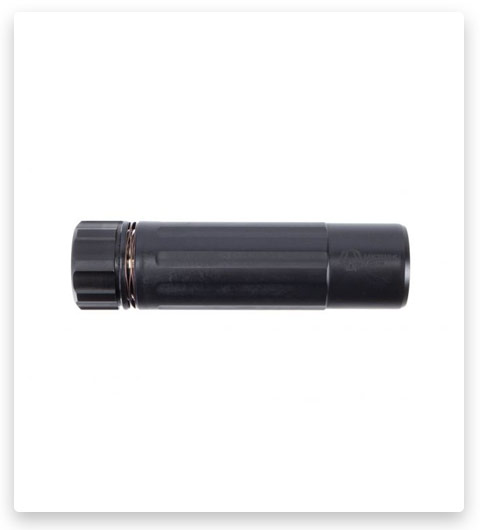 The Sandman-K combines the peculiarities of the Sandman-L and Sandman-S, similarly equipped with the detachable front cap and solidly welded core from Stellite baffles. The K-version features an extra muzzle on 2.9 inches longer than other models. This silencer comes with a key mount muzzle brake (5/8×24). The Sandman-K is compatible with concentric rifle barrels with a bore (without length restrictions): 7.62X54R or 7.62X39mm. There is a wide rating: 7.62 NATO, 300 BLACKOUT, 5.7X28mm (FNH), 5.45X39 mm, 5.56 NATO, 17HMR, 17 HORNET, 22 HORNET, .204 RUGER, .243 WIN, 22-250 REM, 6.5 CREEDMOOR, 6.8 SPC, 7MM REM MAG, .30-06 SPRINGFIELD, .300 WIN.
#7 ODIN WORKS BADLANDS 7.62 QD SUPPRESSOR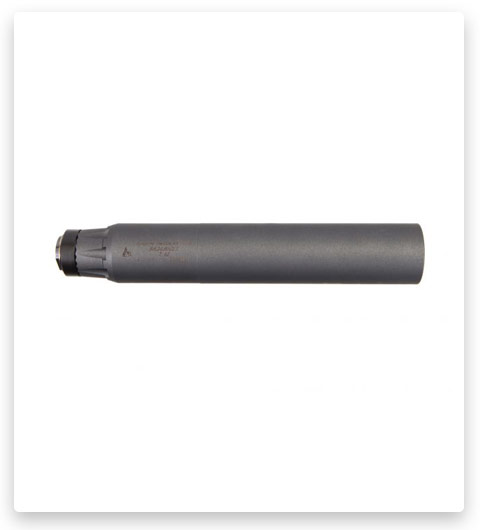 The ODIN Works does the best to take first place among other suppressors on the market. The ODIN 1.5-inch diameter suppressor is manufactured of a sturdy combination of titanium and 17-4 stainless steel to improve durability. The ODIN Works constructed a special sounding can: not only to pass the sound meter tests but also having priority to satisfy the shooters and bystanders, suppressing the noise that influences their ears.
What Firearms Is It Compatible With? 💡
The 7.62 suppressor's exceptional versatility lies in its compatibility with a wide range of firearms across various manufacturers. Let's take a closer look at the primary categories it pairs harmoniously with:
☑️ Bolt-Action Rifles: This is an excellent match for popular bolt-action rifles chambered in 7.62mm, such as the iconic Remington 700 and the precision-oriented Ruger Precision Rifle. Attach this suppressor, and you'll experience a significant reduction in muzzle noise without compromising accuracy.
☑️ Semi-Automatic Rifles: For fans of semi-automatic rifles, this suppressor is a game-changer. It seamlessly fits onto popular platforms like the AR-10, providing a smoother shooting experience while maintaining a low profile.
☑️ Designated Marksman Rifles (DMRs): DMRs have gained popularity in military and law enforcement circles due to their versatility. Outfitting your DMR with a 7.62 suppressor, like the SureFire SOCOM Series, will grant you enhanced stealth, essential for engagements requiring maximum discretion.
☑️ Hunting Rifles: When stealth is paramount during hunting expeditions, attaching this suppressor to your hunting rifle becomes indispensable. Brands like SilencerCo and Dead Air Armament offer top-tier options that won't let you down when it counts.
☑️ Battle Rifles: Battle rifles, renowned for their robustness and firepower, can sometimes be a bit too loud for sensitive situations. The suppressor effectively tames their noise, making it a reliable companion for battle-ready firearms like the FN FAL and the H&K G3.
☑️ Modern Sporting Rifles (MSRs): The popularity of MSRs, including the AR-15 chambered in .308 Win and similar calibers, has soared among sports shooters. Integrating a 7.62 suppressor, such as the AAC Cyclone, brings a refreshing level of hush to the range.
☑️ Tactical Shotguns: Yes, you heard that right! Certain shotgun models, like the Mossberg 590A1 and the Remington 870, can benefit from its versatility when chambered with the appropriate adapters. Perfect for tactical situations where discretion is essential.

FAQ 🤔
Time to Make the Quiet Choice! 🧐
And there you have it, folks! A comprehensive buyer's guide to help you make an informed decision when shopping for the best 7.62 suppressors. Remember, choosing the right suppressor can significantly impact your shooting experience, so don't rush – take your time and consider what suits your needs best.
Keep in mind that while suppressors are an excellent addition to your firearm, they don't magically turn you into a silent assassin. Safety, responsible shooting, and compliance with the law should always be at the forefront of your mind.
So go ahead, fellow shooting aficionados, hush your way to superior shooting with the perfect suppressor! Happy shooting and stay safe out there! 🎯
Tags: #Best #7.62 #Silencer #Supressor #Review #AK #AK 47 #Rifle #Rimfire #Sight #BLK #Cover #Creedmoor #AR 15 #Calibers #Win Mag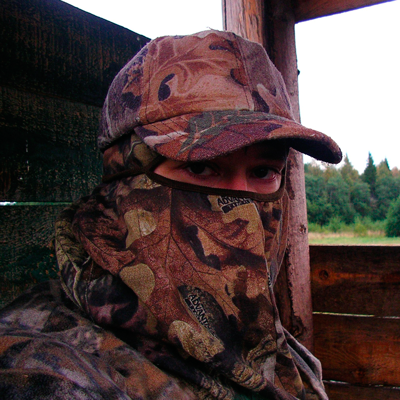 Tatiana Kursakova
Professional shooter, traveller, survivalist
My love of guns is in my blood, since childhood I have spent hours enjoying the beauty of guns and adored going through their parts.
Tactical accessories are another passion of mine that I could write about endlessly - my house and garage are full of tactical gadgets, luckily my family shares my interests.
I'm infatuated with traveling that's why work at one place with a daily routine and standard schedule is not for me. I prefer copywriting and English tutoring as a freelancer. I live in a male family among constant talks about cars, guns, hunting, fishing, and, of course, dinosaurs 😊.
My husband is an obsessed hunter, and my two sons are fans of «Demolition Ranch» of YouTube blogger Matt Carriker. They are my best consultants about weapon and all-around ammunition topics. All together we share a love for adventures. Every camping or mounting hiking trip is a "small survival", giving irreplaceable experiences. Nothing can be better than the satisfaction of observing wild nature.
Motto: «Born in Ukraine, made is the USA».
Read more
about our team
of expert authors.
Affiliate Disclosure: Rotorm.com sometimes gets paid for listings, through sponsors or affiliate programs like Amazon, Optics Planet, Lucky Gunner, Brownells, Cabelas, Rainier Arms, 5.11 Tactical, Bass Pro Shop, etс. Clicking a link helps keep Rotorm.com free, at no extra cost to you!
About the author: Each article on our site is written by experts in survival and tactical equipment, gun enthusiasts, extreme travelers, military, law enforcement and desperate professionals, read about the author at the bottom of the article or visit "About Us" page.
Note: The views and opinions expressed in this article are those of the authors and do not necessarily reflect the official policy or position of any agency.