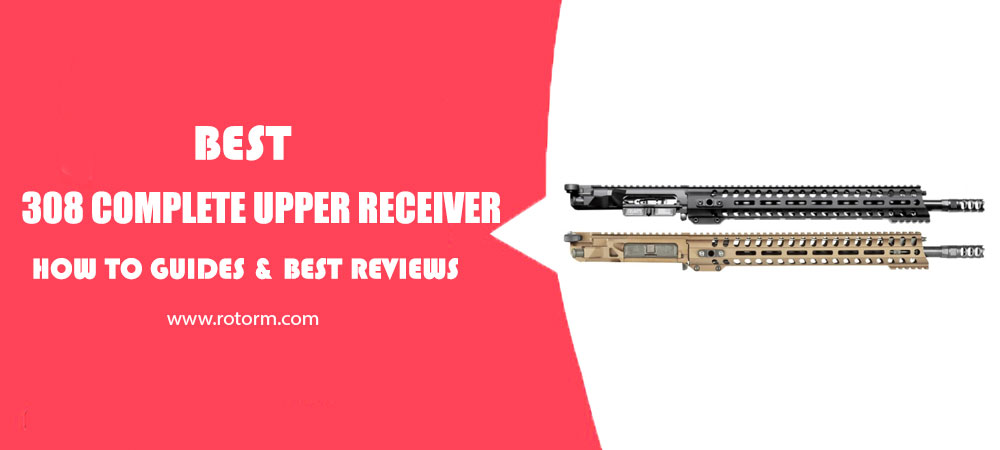 What is 308 Complete Upper Receiver? 🧐
It is a key component of the .308 calibre AR platform rifles, which is renowned for its versatility and power. This assembly includes the upper receiver itself, the barrel, the bolt carrier group (BCG), the forward assist, the handguard, and the muzzle device.
The term "complete" signifies that all these components are already assembled, allowing the user to mount it directly to the lower receiver of the rifle. This component plays a critical role in the firearm's functioning, guiding the ejection of spent cartridges and the chambering of fresh rounds.
Our Top Pick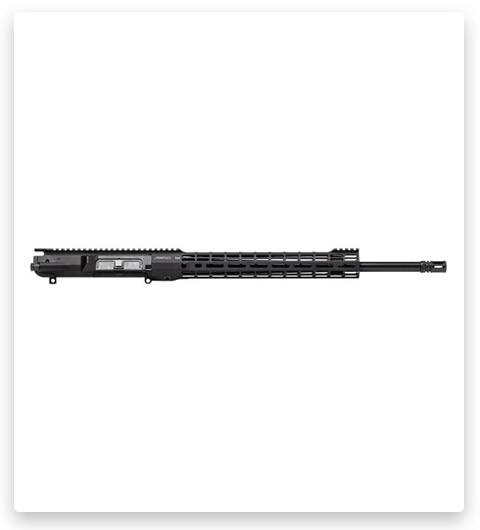 Aero Precision M5 20in .308 CMV Complete Upper Receiver
This upper assembly is perfectly suited for establishing a dependable weapon platform capable of delivering top-tier performance in any scenario. The Atlas S-ONE handguard comes equipped with both front and rear Picatinny rails, simplifying the attachment of your preferred accessories. Additionally, it features compatibility with quick-disconnect sling sockets, facilitating hassle-free rifle carrying with a sling of your choice.
Buy Now On OpticsPlanet
If you click this link and make a purchase, we earn a commission at no additional cost to you.
Features 😎
| | |
| --- | --- |
| 🔷 Compatibility: | They are designed to be compatible with most AR-10 lower receivers. This enables ease of installation and a seamless fit with existing components. |
| 🔷 Barrel Options: | They come with a variety of barrel lengths and profiles, providing options to suit different shooting styles and purposes, whether that's hunting, target shooting, or defence. |
| 🔷 Material Construction: | Most of these upper receivers are crafted from high-grade aluminium, ensuring durability and resistance to wear and tear. Some may also feature a hard-coat anodized finish for added resistance against corrosion. |
| 🔷 Rail Systems: | Many of them feature built-in rail systems, such as Picatinny or M-LOK, for the attachment of accessories like optics, bipods, or sling mounts. |
Advantages 🔥
✴️ One of the biggest benefits is the convenience and ease of assembly it provides. With a fully assembled upper, the user does not have to source, buy, and assemble each individual part, including the barrel, upper receiver, handguard, gas system, bolt carrier group, and charging handle. This saves a lot of time and effort trying to find compatible components and figuring out how to put them all together properly. Complete upper receivers allow almost anyone to build a customized rifle, even without advanced technical knowledge or access to specialized tools.
✴️ Another major advantage is the cost savings they provide compared to buying and assembling all the parts separately. Manufacturers can purchase quality components in bulk for reduced prices and pass those savings on by selling finished uppers. Buying parts individually can also lead to compatibility issues, whereas a complete upper has all the right components matched and fitted from the factory. This reduces the investment required for specialized tools, jigs, vices, etc. that might otherwise be needed to build an upper from scratch.
✴️ Purchasing a factory-built upper also provides reliability and performance benefits stemming from proper assembly and quality control. Reputable brands test and inspect their completed uppers to ensure proper gas port alignment, headspace, smooth function, and accuracy. All the mating surfaces are assembled under precise torque specs and often use matching parts that may be numbered or indexed for consistency.
✴️ A major benefit is the wide range of configurations and speciality builds available from various manufacturers. Assembling an upper from individual components can require sourcing each specialized part separately. With a complete upper, you can often get built-in features like free-float handguards, stainless match barrels, etc. without having to hand-pick each item. Manufacturers offer complete uppers in endless combinations from short and lightweight carbine builds to long-range precision rifles and everything in between.
✴️ Finally, buying a fully assembled upper receiver allows the builder to focus their time and enjoyment on the process of assembling the lower half. This is the more rewarding part of the build that involves attachment of the fire control group, pistol grip, stock, and other components. The upper is simply there ready to be mated to the personalized lower. This division of labour makes the build process more approachable and fun. Many builders actually prefer to build multiple lower receivers to go with one high-quality complete upper that can deliver great performance across multiple configurations.
Maintenance 🎯
Proper maintenance of the complete upper receiver is crucial to ensure its longevity and optimal performance.
✅ Start by disassembling the upper receiver, separating the bolt carrier group (BCG), the charging handle, and the barrel. Use a quality gun cleaner to remove any residue or grime from all components. Pay particular attention to the BCG and the barrel, as these parts are most susceptible to fouling.
✅ After cleaning, inspect all components for signs of wear or damage. Look for cracks on the upper receiver, signs of excessive wear on the BCG, or an unevenly worn barrel. If any components are damaged, they should be replaced immediately to prevent any malfunctions.
✅ Next, lubricate all moving parts, including the BCG and the charging handle. Make sure to apply a light layer of gun oil to all metal surfaces to protect them from rust and corrosion.
✅ When reassembling, ensure all components are correctly aligned and securely fastened. Regular maintenance of your .308 upper receiver not only enhances its performance but also extends its lifespan, offering you a reliable and efficient shooting experience every time.
Please watch this video to learn more information 📺
Best 308 Complete Upper Receiver Reviews
1# Aero Precision M5 16in .308 CMV Complete Upper Receiver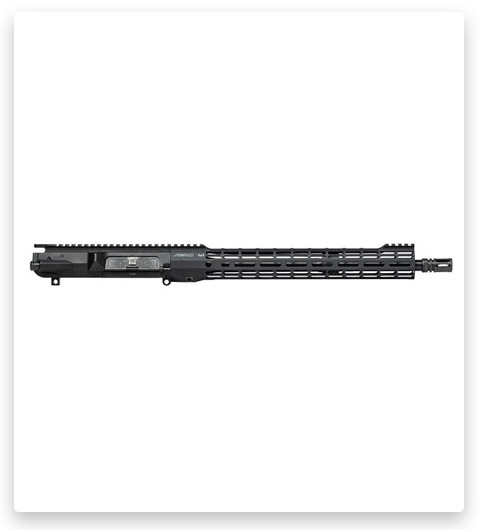 Searching to add a little bit of versatility to your .308 build? Then check out the Aero Precision M5 16in .308 CMV Complete Upper Receiver w/ ATLAS S-ONE Handguard. This comes with an ATLAS S-ONE handguard and a 5/8×24 threaded barrel, so you can add all sorts of goodies to your setup. Plus, with a quick disconnect sling socket at the 3:00, 6:00, and 9:00 positions as well as a port door and forward assist, you can tailor this upper receiver to fit your specific shooting needs. Perfect for shooters looking to add a lightweight handguard, this combination is sure to provide endless possibilities. So don't wait any longer, get your hands on the Aero Precision M5 16in .308 CMV Complete Upper Receiver today!
2# Aero Precision M5 20in .308 CMV Complete Upper Receiver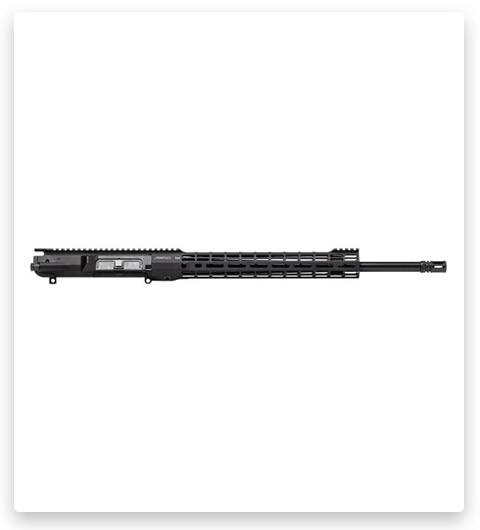 Want to get a lightweight and accurate rifle? Aero Precision M5 Complete Upper with Atlas S-ONE Handguard is the thing. This upper is ideal for creating a reliable weapon platform that can deliver premium performance in any situation. The Atlas S-ONE handguard is outfitted with a front and rear Picatinny rail, making it easy to attach your favourite accessories. The handguard is also quick-disconnect sling socket compatible, so you can easily carry your rifle with a sling. Plus, the low-profile gas block and slim profile make it easy to balance the weight of your accessories and clothing. With the Aero Precision M5 Complete Upper, you'll have everything you need to build a high-quality and accurate rifle. Don't miss out on this great product!
3# Aero Precision M5E1 .308 Barrel Complete Upper Receiver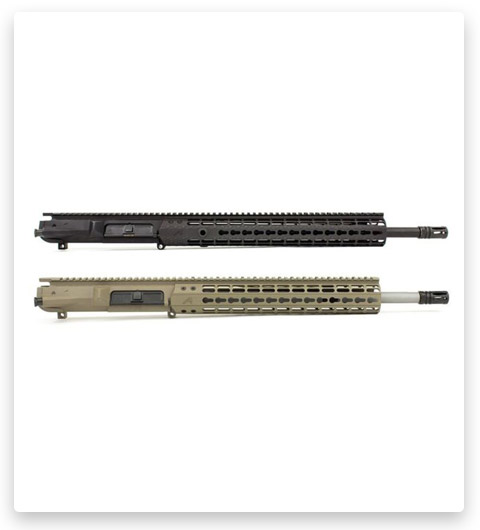 Invest in quality with the Aero Precision M5E1 .308 Barrel Complete Upper Receiver. This product is precision machined from 7075 T6 aluminium for added strength, making it perfect for competition or recreational shooting. The handguard mounting platform is forged into the receiver for ease of use, and the forward assist and port door is already installed. The sleek design not only looks great but also improves function and accuracy. Get the most out of your investment with this high-quality upper receiver from Aero Precision.
4# Stag Arms 10 Long Range Right Hand 20 in .308 Caliber Upper Receiver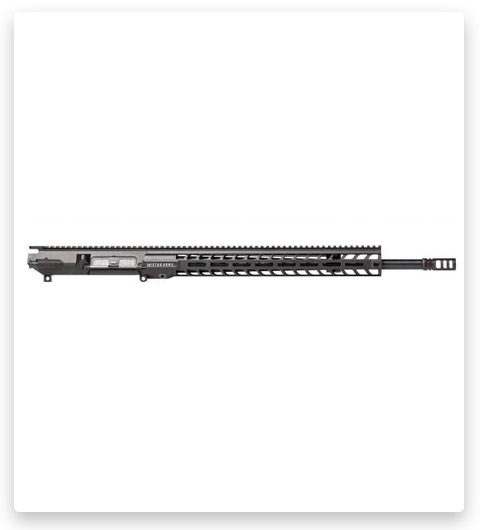 The Stag 10 Long Range Complete Upper .308 M-LOK upper was specifically designed to ease long-range shooting with either a lightweight ergonomic Stag 10 or Stag 10 SL handguard. The Stag .308 line features a Stag Slant Cut design and includes uniquely designed parts for the lower to guarantee the best fit between the upper and lower. The remainder of the rifle utilizes the DPMS .308 platform for parts compatibility. The Stag 10 features a .308 chambered 20in 1/10 barrel, VG6 Gamma Compensator, and a 16.5in Stag 10 or Stag 10 SL M-LOK Handguard.
5# TacFire DPMS .308 Winchester Complete Upper Assembly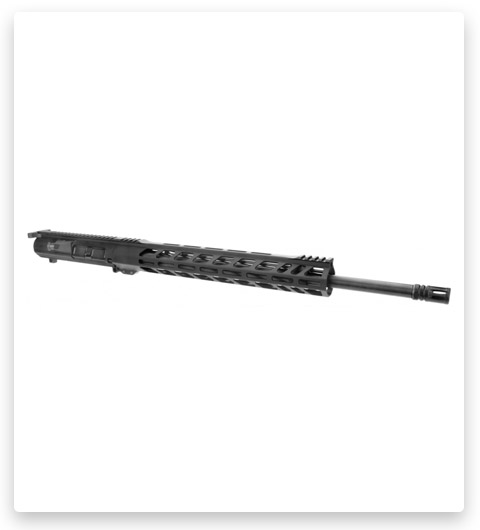 The TacFire DPMS .308 Winchester Complete Upper Assembly is the perfect addition to your AR-10 rifle. The 4150 Chrome Moly Vanadium barrel is Type III hard anodized for superior durability. The M-LOK free-float handguard provides superior accuracy and allows you to attach your favourite accessories. The 5/8×34 threads per inch allow you to easily attach a muzzle device.
6# CMMG Mk3 Banshee Upper Receiver Group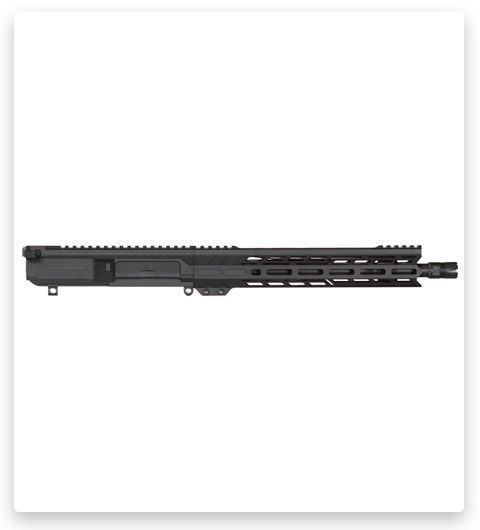 Requiring a high-quality upper receiver group for your .308 AR-10 rifle? Then consider the CMMG Mk3 Banshee Upper Receiver Group. This top-of-the-line receiver group is perfect for building a .308 AR that's light and portable, without sacrificing performance.
The CMMG Mk3 platform is based on the popular DPMS Gen 1 high-pattern LR308 design, and it comes in Armor Black. It's made from billet 7075 T6 aluminium for superior durability, and it has a medium taper barrel with a 12.5″ length. The gas system is mid-length, and the gas block journal diameter is .750″. The barrel also has a 1-10 twist rate.
7# POF USA Revolution PD Complete Upper
Wish to purchase a high-quality and durable upper receiver for your AR-10? Pay attention to the POF USA Revolution PD Complete Upper! This top-of-the-line receiver comes with POF-USA's gas piston system and patented Roller cam pin, making it a reliable choice for your firearm. Additionally, the receiver sports a free-float handguard as well as an M-LOK compatible Edge rail system. Plus, with a nitride heat-treated barrel, this receiver is built to last. Don't miss out on this must-have receiver – order the POF USA Revolution PD Complete Upper today!
8# ODIN Works Creedmoor Complete Upper Reciever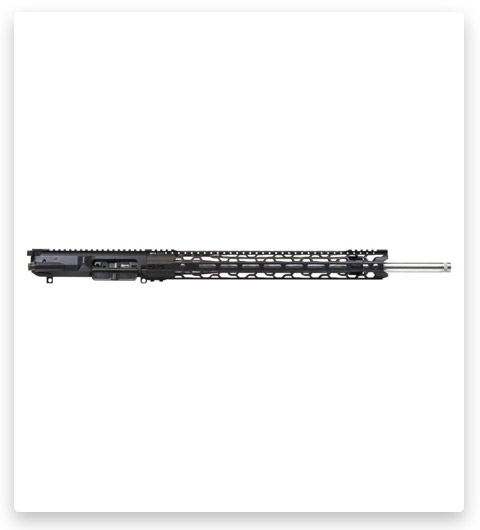 The ODIN Works Creedmoor Complete Upper Receiver is an outstanding choice for long-range shooting. With a 22 stainless steel barrel, it is designed to provide superb accuracy. The Tactical Match style profile with an XL Rifle gas system and the 1 MOA guarantee make this upper receiver a top choice for competition shooters and hunters alike. The included BCG features a black nitride finish and is considered multi-calibre, making it a versatile option for any shooter. The ODIN adjustable gas block provides a custom fit for any shooter, and the choice of MLOK or KeyMod 17.5in O2 Lite handguards gives you the ability to customize your setup.
Installation 🛠️
Installing a complete upper receiver onto a compatible lower receiver is a very straightforward process for assembling your rifle.
🟣 First, make sure the upper and lower are from the same manufacturer and designed for each other. There are differences between AR-15 and AR-10 components, so verify you have a correct AR-10 (.308) complete upper and compatible AR-10 lower before mating them together.
🟣 Before assembly, inspect the parts for any damage, missing pieces, or obstructions in the upper and lower receivers. Clean any grease or debris and apply a thin coat of gun oil to the takedown and pivot pins to allow smooth installation.
🟣 To mate the two halves, first tilt the upper receiver at a slight rearward angle and insert the takedown pin through the holes at the front of both receivers. This pivot pin will allow the upper to swing into place.
With the pivot pin installed, swing the upper down flat against the lower receiver until the rear takedown pin holes are aligned. Push the rear takedown pin into place to hold the upper tightly against the lower. You may need to wiggle or tap the upper to help get the holes aligned.
⭕ Check that the upper is seated cleanly against the lower with no gaps. The takedown pins should slide smoothly but tightly in place. To disassemble, simply push out the takedown pins and pivot the upper away from the lower.
FAQ ❓
Conclusion 🤩
The .308 complete upper receivers are versatile, customizable components critical to the performance and functionality of your firearm. They come in a range of quality levels, features, and prices, allowing for a high degree of personalization based on your specific needs and preferences.
However, choosing the right one requires careful consideration and understanding of your intended use, as well as the compatibility with your lower receiver. Moreover, their maintenance is crucial in preserving longevity and optimal performance.
Remember, investing in quality and taking time for proper care will ensure reliable and efficient shooting experiences over the long term.
Affiliate Disclosure: Rotorm.com sometimes gets paid for listings, through sponsors or affiliate programs like Amazon, Optics Planet, Lucky Gunner, Brownells, Cabelas, Rainier Arms, 5.11 Tactical, Bass Pro Shop, etс. Clicking a link helps keep Rotorm.com free, at no extra cost to you!
About the author: Each article on our site is written by experts in survival and tactical equipment, gun enthusiasts, extreme travelers, military, law enforcement and desperate professionals, read about the author at the bottom of the article or visit "About Us" page.
Note: The views and opinions expressed in this article are those of the authors and do not necessarily reflect the official policy or position of any agency.