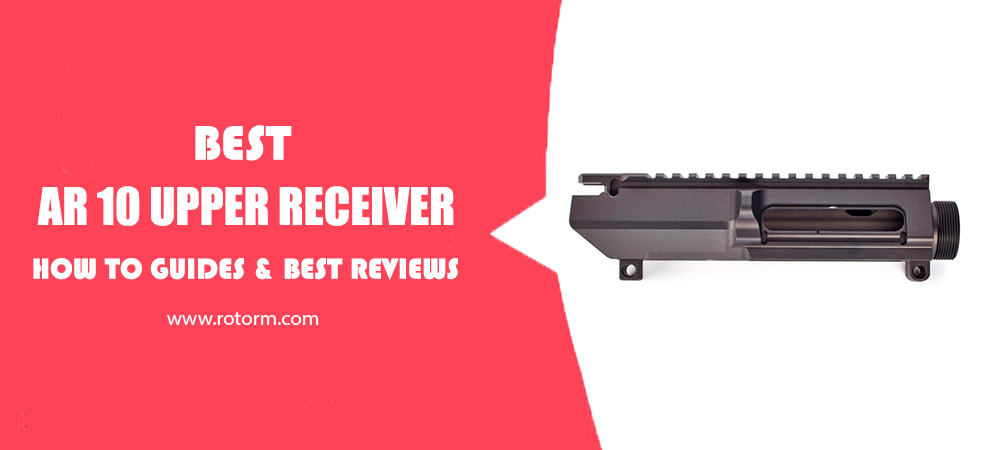 What is AR 10 Upper Receiver? 😏
It refers to the upper half of an AR-10-style rifle, a range of semi-automatic, lightweight, easy-to-use rifles. The Upper Receiver comprises the barrel, forward assist, bolt carrier group, charging handle and the gas operating system. Its modularity allows for customization, thus offering variety to shooters in terms of optics, barrel lengths, and calibres.
Notably, the AR-10 Upper is typically larger than its counterpart AR-15 Upper due to the size of the caliber it is designed to fire.
Our Top Pick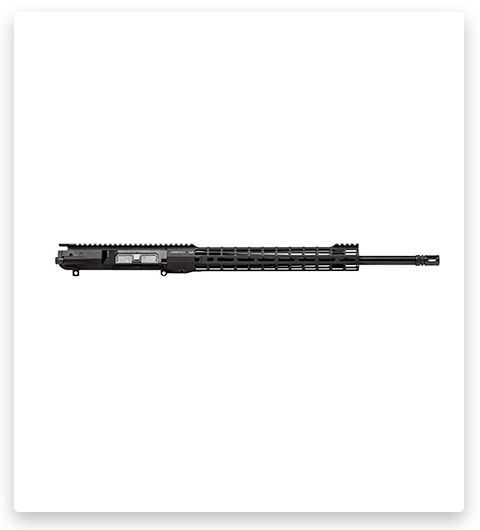 Aero Precision M5 20in .308 CMV Complete Upper Receiver
The M5 receiver boasts exceptional durability thanks to its construction from high-quality aircraft-grade aluminum. Its accuracy is further enhanced by the utilization of a precision-engineered 4150 Chrome Moly Vanadium barrel. Additionally, the ATLAS S-ONE handguard offers quick-disconnect sling socket compatibility, enabling you to achieve optimal weight balance for your accessories and gear by utilizing a quick-detach sling mount.
Buy Now On OpticsPlanet
If you click this link and make a purchase, we earn a commission at no additional cost to you.
Features 💡
It is an absolutely essential component of any AR 10 rifle, playing a pivotal role in its overall performance, reliability, and versatility. With its remarkable modularity, this upper receiver offers unparalleled customization options, allowing firearm enthusiasts to tailor their rifles to their exact needs and preferences.
The upper receiver not only houses the crucial elements like the barrel, bolt carrier group, charging handle, and gas operating system but also boasts a thoughtfully designed Picatinny or M-LOK rail system. This ingenious feature enables effortless attachment of an extensive range of accessories, including sights, scopes, grips, bipods, and more, ultimately enhancing the functionality and adaptability of the rifle.
Furthermore, these upper receivers are available in a diverse selection of materials, with aircraft-grade aluminium being the most popular choice due to its optimal balance between durability and weight. This ensures that the rifle remains robust and reliable without compromising on manoeuvrability and ease of use.
It's worth mentioning that these upper receivers come in various styles, including stripped, assembled, or even complete with a barrel, providing users with the utmost flexibility and convenience based on their specific skill level, preferences, and requirements.
Benefits 🔥
🟨 Compatibility – They are designed to be compatible with many AR-10/LR-308 components, allowing for customization and standardization. The AR-10 platform has a wide range of interchangeable parts.
🟨 Reliability – Modern receivers are typically made from forged aluminium or steel, making them very durable and able to withstand heavy or sustained use. The platform is known for reliability if properly maintained.
🟨 Accuracy – The AR-10 design lends itself to accurate shooting. The receiver is designed to minimize flexing and vibration. A rigid upper-lower fit also contributes to consistency.
🟨 Weight – Lightweight materials are often used in AR-10 builds, keeping weight manageable compared to other full-power semi-auto rifles. Weight savings can come from the receiver and other components.
🟨 Ergonomics – The receiver has well-designed ergonomics like a grip, safety selector, magazine release, etc. This provides good control and ease of operation. The controls are ambidextrous as well.
🟨 Customization – There is an enormous selection of aftermarket parts and accessories for the AR-10 platform. The receiver can be customized for different barrel lengths, optics, stocks, triggers, etc.
Types 🔰
When it comes to upper receivers, there are primarily two types – the A3 and A4.
The A3 style, known for its traditional design, often includes a fixed carry handle and iron sights, providing a classic look and feel that resonates with firearms enthusiasts. The fixed carry handle adds stability and a nostalgic touch, while the iron sights offer a reliable aiming mechanism for precise targeting.
➡️ This combination of features not only enhances the overall aesthetics but also ensures a familiar and authentic shooting experience.
On the other hand, the A4 style features a flat top configuration, offering a versatile rail system that allows for the attachment of various optics and sights, giving you enhanced customization options to suit your specific needs and preferences.
➡️ With the A4 style, you have the freedom to tailor your firearm to your liking, ensuring optimal performance and functionality.
🚩 Regardless of the style, both types serve as the housing for key elements like the bolt carrier group and the charging handle, ensuring the smooth operation of your AR-10 rifle.
Best AR 10 Upper Receiver Review
1# ArmaLite AR10 B-Series Tactical Upper Assembly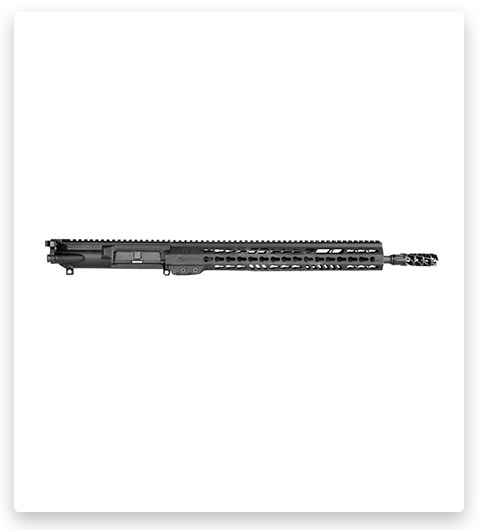 ThisUpper Assembly is perfect for both duty and defence. Its dual purpose, flash hiding compensator tames recoil while reducing signature, making it perfect for use in any situation. The Key-Mod handguard provides ample space and a full-length MIL-STD 1913 12 OClock rail for sights and accessories, while the adjustable gas block allows you to set the upper for optimal performance with a variety of ammunition types.
2# Aero Precision M5 20in .308 Complete Upper Receiver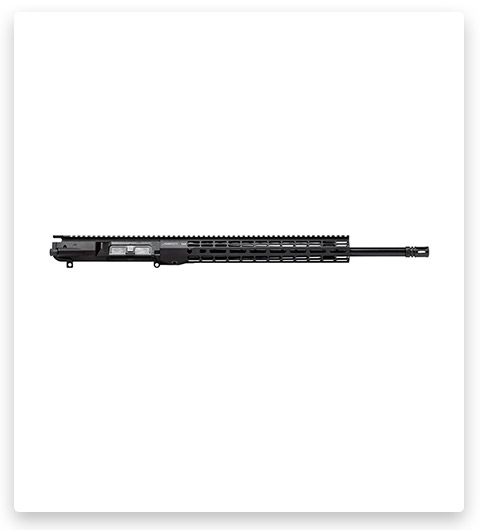 Check out the Aero Precision M5 20in .308 Complete Upper Receiver. This forged upper receiver is made from 7075 T6 aluminium for superior strength and durability. It features M4 feed ramps and .2795 takedown pin holes and is laser engraved with T-marks for easy identification of attachment points.
The DPMS High Profile (.210) Tang provides compatibility with a wide variety of lower receivers, and the ATLAS R-ONE handguard offers a full Picatinny rail for attaching optics and other accessories. The 20in .308 barrel is made from 4150 Chrome Moly Vanadium and has a 1:10 twist rate, making it ideal for both hunting and target shooting applications.
3# Aero Precision M5 20in .308 CMV Complete Upper Receiver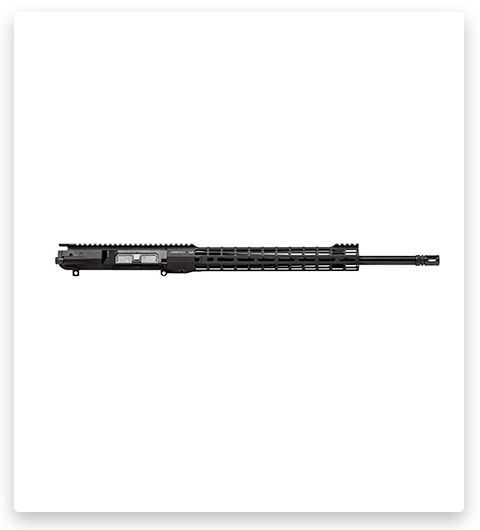 Whether you're building a lightweight and accurate rifle for hunting or competition, the Aero Precision M5 Complete Upper w/ ATLAS S-ONE Handguard is a great choice. The M5 receiver is made out of aircraft-grade aluminium for durability, while the 4150 Chrome Moly Vana barrel provides superior accuracy. The ATLAS S-ONE handguard is quick-disconnect sling socket compatible and allows you to perfectly balance the weight of your accessories and clothing with the use of a quick-detach sling mount.
4# Aero Precision M5E1 .308 Barrel Complete Upper Receiver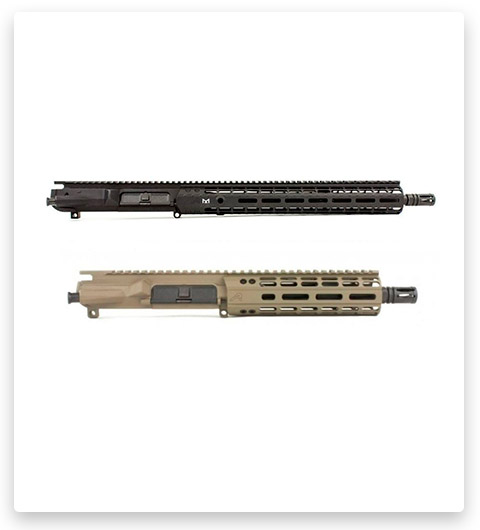 The Aero Precision M5E1 .308 Barrel Complete Upper Receiver is an excellent choice for anyone who wants a top-performing rifle for competitive shooting or hunting or desires more customization options. This upper receiver is machined from 7075 T6 aluminium for added strength without adding unnecessary weight and features a precision-machined handguard mounting platform for improved functionality. The Gen 2 enhanced handguard provides a continuous top rail that supports the attachment of various accessories, and the overall aesthetic of the receiver adds a sleek look to your firearm.
5# Aero Precision M5 18in .308 CMV Complete Upper Receiver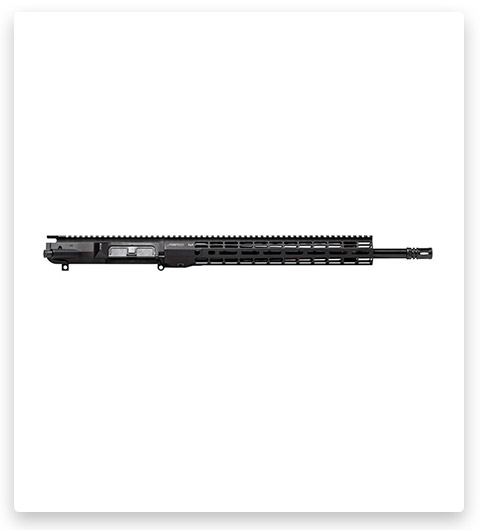 The forged aluminium construction is incredibly durable and the M4 feed ramps ensure the smooth feeding of rounds. The .2795 takedown pin holes are compatible with standard AR-15 lower receivers and the laser-engraved T-marks make it easy to keep track of your optic's zero.
The DPMS High Profile (.210) Tang provides ample clearance for low-profile gas blocks and the ATLAS R-ONE handguard offers a full-top Picatinny rail for attaching optics and other accessories. The 1 in 10 twist rate stabilizes heavy bullets and the 5/8 x 24 threading allows you to attach a wide variety of muzzle devices. The 4150 Chrome Moly Vanadium barrel is QPQ treated for superior corrosion resistance and has a gas system length of rifle length.
6# Aero Precision M5 16in .308 CMV Complete Upper Receiver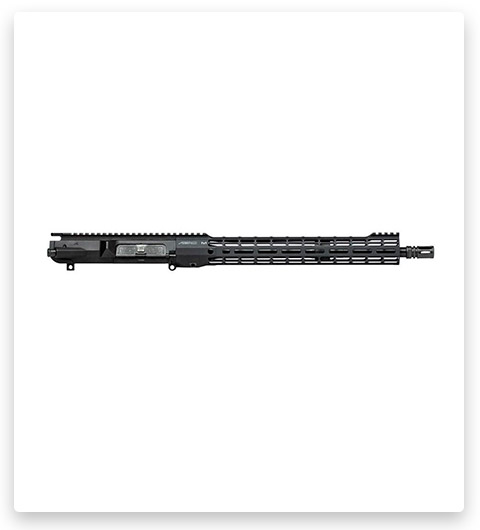 Forged from 7075 T6 aluminium, this upper receiver is precision machined to MIL-SPEC tolerances and features M4 feed ramps, .2795 takedown pin holes, and laser-engraved T-marks. It also includes a DPMS High Profile (.210) Tang and is compatible with AR-308 upper receivers with a thread pitch of 1-7/16 x 16. The ATLAS S-ONE handguard is also compatible with low-profile gas blocks and provides quick disconnect sling sockets at the 3, 6, and 9 o'clock positions. Lastly, the 16in .308 CMV barrel is made from 416R stainless steel and has a bead-blasted finish.
7# POF USA Revolution Piston 308 WIN Upper Reciever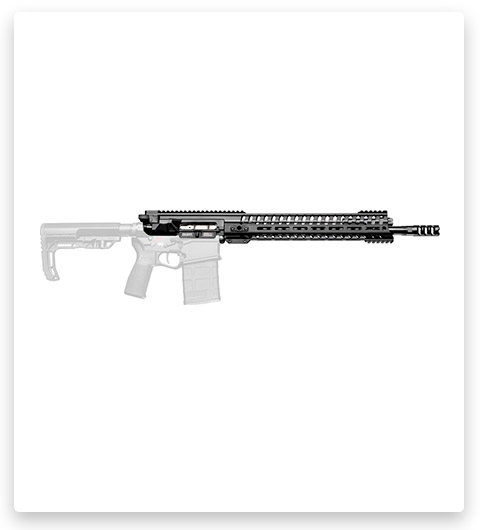 The POF USA Revolution Piston 308 WIN Upper Receiver is built for durability and performance. Featuring a nitride heat-treated fluted barrel and E2 technology, this upper receiver is perfect for your next .308 build. The triple port muzzle brake minimizes recoil, while the adjustable gas system allows you to customize the gun to your specific needs. The heat-sink barrel nut ensures your barrel stays cool during extended use, and the edge handrail provides a solid grip for positive weapon control. The Tomahawk ambidextrous charging handle makes it easy to charge the weapon from either side, and the roller cam pin prevents binding and wear. Finally, the anti-tilt buffer tube ensures reliable operation in all conditions.
8# V Seven AR-10 308 Harbinger Upper Receiver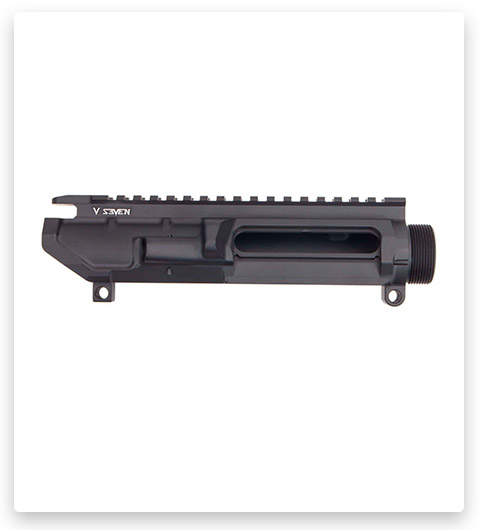 The V Seven 308 Harbinger Receiver is a high-quality receiver built to current US military M110/SR25 specifications. It is compatible with all DPMS LR-308 small parts, including barrels and handguards. The receiver is made from aircraft-grade aluminium and is finished with a black anodized finish. It is 10.8 ounces in weight and is in new condition.
9# New Frontier Armory New Frontier C10 Upper Recvr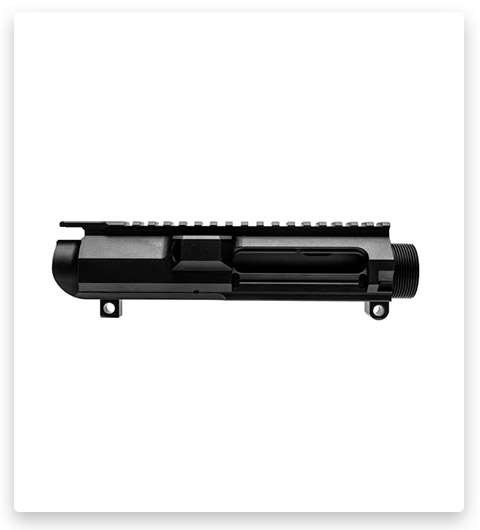 The New Frontier Armory New Frontier C10 Upper Receiver was developed to be the perfect item for anyone looking for a top-quality option. Established using some of the most extremely durable and long-lasting components available, this AR15 Upper Receiver from New Frontier Armory provides you with a product that will give you years of reliability. New Frontier Armory has been developing superior quality products for a very long time, and this Upper Receiver is their way of showing you just how much they care.
10# Wilson Combat Upper Receiver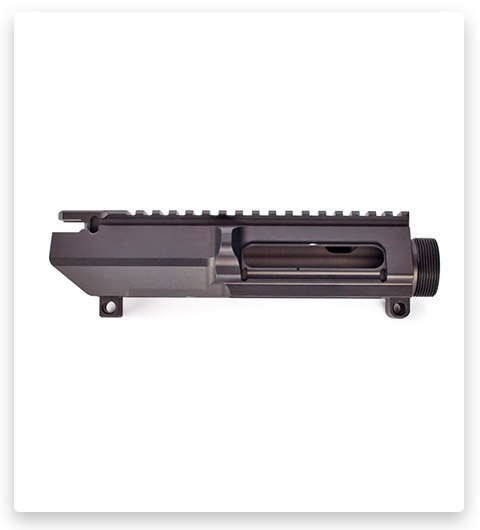 The Wilson Combat Upper Receiver is a high-quality piece of equipment that is perfect for anyone looking to build a custom AR-15. This upper receiver is made from 7075-T6 aluminium, which has been machined to Mil-Spec Plus tolerances. It also features a Mil-Spec type 3 hard coat anodised finish, giving it a durable and long-lasting finish. Additionally, the Mil-Spec Forged Upper Receiver comes with a Picatinny top accessory/optic rail, making it ready for any optics you might want to add. And finally, the M4 style feed ramps help ensure reliable feeding of your ammunition.
11# JP Enterprises LTC-19 Billet Stripped Upper Receiver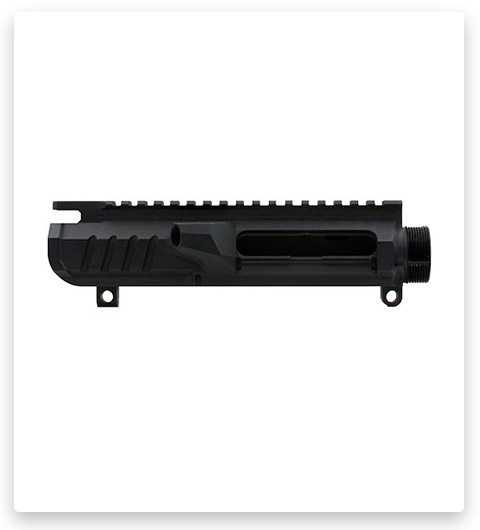 The Stag Arms AR-10 Stag 10 Upper Receiver Assembly is perfect for anyone in the market for a top-of-the-line upper receiver assembly for their AR. This receiver is forged from mil-spec 4150 steel and features a type 3 hard coat anodized finish for superior durability. It is also compatible with DPMS high-profile components. The included Picatinny rail provides ample space for mounting optics and other accessories.
12# Stag Arms AR-10 Stag 10 Upper Receiver Assembly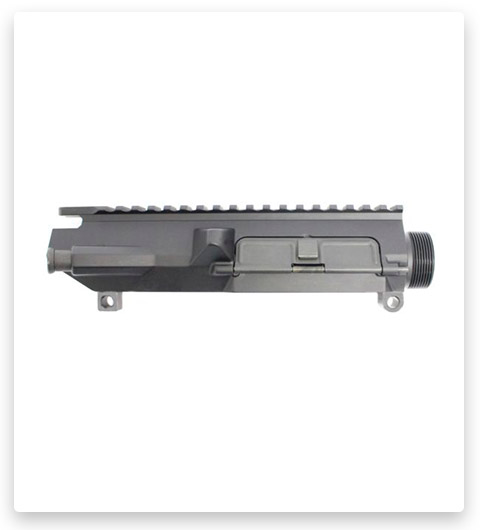 The Aero Precision M5 308 Upper Receiver is the ideal foundation for your custom AR-10 build. The upper is precision machined and finished to Aero Precision's exacting standards and features a lightweight, top-charge design. The barrel extension is undersized, requiring the use of Aero Precision's proprietary Thermo-Fit barrel installation process. This results in a virtually unbreakable thermal fitment between the barrel and receiver, greatly increasing accuracy and precision.
13# Aero Precision M5 308 Upper Receiver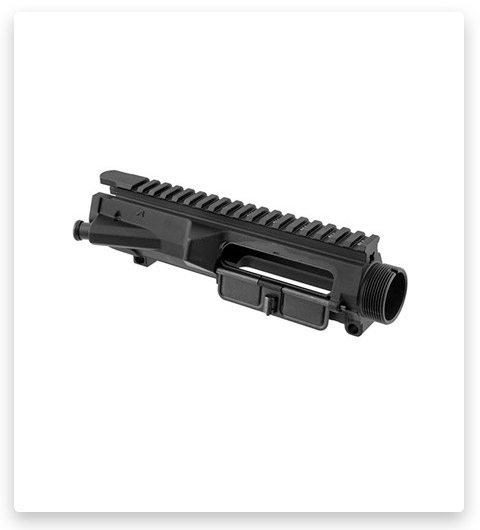 The Aero Precision M5 308 Upper Receiver is a great platform for building a high-powered AR. Forged from 7075-T6 aluminium, it is precision machined to Aero Precision's specifications and features M4 feed ramps and a matte black hard coat anodized Mil 8625 Type 3 Class 2 finish. The DPMS pattern takedown holes (.2795″) allow for compatibility with a wide range of lower receivers, making it a versatile choice for your build.
The receiver is compatible with standard DPMS pattern 308 components, including lowers, bolt carriers, charging handles and barrels. It comes with a forward assist and an ejection port cover installed. The M5 works with DPMS high-profile handguards.
Assembly 🧰
Assembling an AR-10 Upper Receiver is a process that requires precision, patience, and knowledge about the constituent parts. Let's look at a step-by-step approach:
🔩 To begin, ensure you have all the required parts: the upper receiver, barrel, gas block, gas tube, handguard, muzzle device, bolt carrier group (BCG) and charging handle. For tools, you will need an AR-10 armourer wrench, torque wrench, upper receiver vice block, roll pin punches, and a small rubber or brass hammer.
🔘 Begin by placing the upper receiver into the vice block and attaching it to your workstation. Insert the barrel into the receiver and align the pin on the barrel with the groove in the receiver. Use the barrel nut to secure the barrel to the receiver.
🔘 After completing the first step you can install the Gas Block and Gas Tube. To do this, please slide the gas block onto the barrel, aligning the hole in the gas block with the gas port on the barrel. Then, slide the gas tube into place and secure it with a roll pin.
🔘 Next, install the handguard onto the barrel and secure it to the barrel nut, ensuring it is properly aligned with the upper receiver.
🔘 Now you can attach your chosen muzzle device to the threaded end of the barrel and secure it using the proper wrench.
And it's time to install BCG and Charging Handle. In order to complete this step slide the charging handle into its slot in the upper receiver. Then, slide the BCG into place, ensuring the gas key fits into the slot on the charging handle. Push both components into the receiver until they lock into place.
⚡ Congratulations! Your AR-10 Upper assembly is now complete.
Remember, safety should always be your first priority, and if you are not comfortable performing the assembly yourself, seek assistance from a professional gunsmith.
We believe this video can be helpful for you 📺
FAQ ❓
Conclusion 🏁
The AR-10 Upper Receiver is a critical component of the AR-10 rifle system. It serves as the mounting point for the barrel and houses the bolt carrier group and charging handle. They come in a variety of styles, calibres and materials.
So, what's the best? This question can be difficult to answer because there are so many factors to consider. In this article, we helped you find the best AR 10 upper receiver for your needs by discussing some important considerations and providing reviews of several popular models on the market. Armed with this information, you should be able to make an informed decision about which upper receiver is right for you.
Affiliate Disclosure: Rotorm.com sometimes gets paid for listings, through sponsors or affiliate programs like Amazon, Optics Planet, Lucky Gunner, Brownells, Cabelas, Rainier Arms, 5.11 Tactical, Bass Pro Shop, etс. Clicking a link helps keep Rotorm.com free, at no extra cost to you!
About the author: Each article on our site is written by experts in survival and tactical equipment, gun enthusiasts, extreme travelers, military, law enforcement and desperate professionals, read about the author at the bottom of the article or visit "About Us" page.
Note: The views and opinions expressed in this article are those of the authors and do not necessarily reflect the official policy or position of any agency.