Barnett Avenger Recruit Crossbow Review | Barnett Recruit Crossbow Review
| Image | Product | Brand | Link |
| --- | --- | --- | --- |
| | Barnett Avenger Recruit Crossbow | 330 Feet Per Second, Black (BAR78098) | BARNETT | |
| | BARNETT Assault Recruit Recurve Crossbow Package - 245 fps | BARNETT | |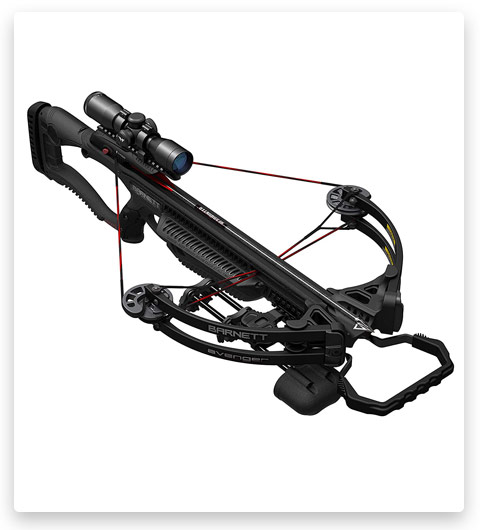 Model: Barnett Avenger Recruit Crossbow | 330 Feet Per Second, Black (BAR78098)
Draw Weight: 130 lbs.
Stroke: 12,5 "
Velocity: 330 FPS
Suggested Arrow Length: 20 "
Crossbow length / Weight: 34.25″ / 6.4 lbs.
Barnett Avenger Recruit Crossbow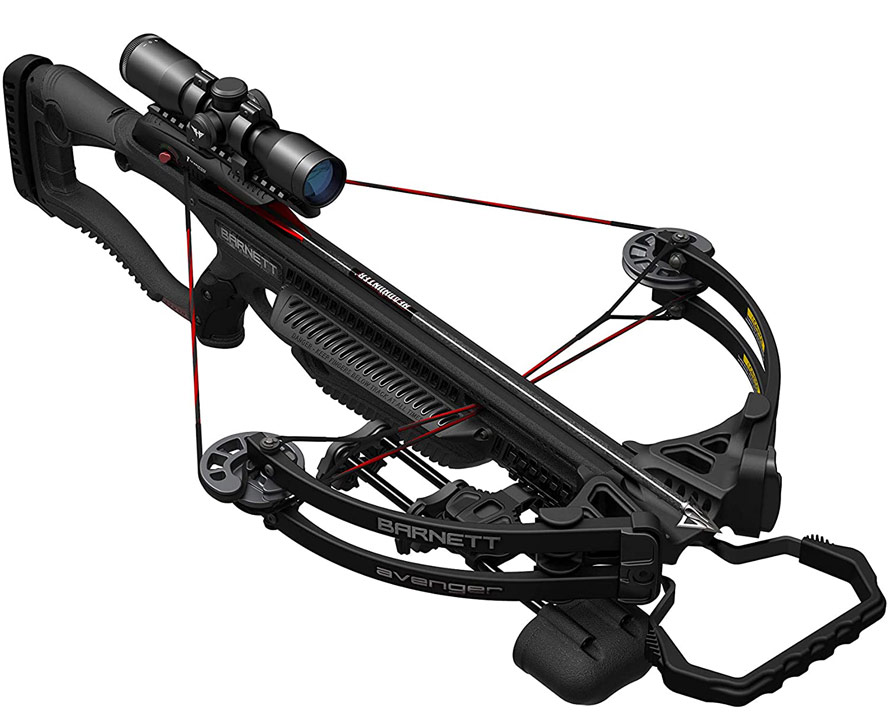 Barnett was founded in 1963 and is impressive. The company uses all its experience and impeccable reputation to create original modern crossbows. This powerful crossbow is for little hunters. It doesn't seem big, but it's a relative feeling because it has a total length of 34.25 inches. It is designed to give maximum firing power with relatively little cocking effort. Now let's talk about the details. The Barnett Avenger Recruit crossbow is a good all-round bow. The Barnett line of crossbows remains one of the best on the market in terms of price and quality. This bow is ideal for beginners and small users such as teenagers and women. It is also strong enough for an experienced hunter of large animals.
The Recruit Black fires at 330 feet per second and has a pull weight of 130 pounds. Equipped with Anti Dry Fire trigger that prevents shooting without an arrow. There is also a finger guard above the handle for added safety. The Metal Injection Mold trigger provides a smooth, quiet trigger pull. This crossbow is very maneuverable and compact. Equipped with a 4×32 red dot optical sight. Kinetic Energy: 91.9 lbs, Stroke: 12.5″, Axle Spacing: 16.125″, Overall Length: 34.25″, Weight: 6.4 lbs. There is no platoon device in this model, you can use it without it because it does not take much effort. This bow doesn't have a super-accurate high-end range, but at 30 or 35 yards it will do a great job of hunting deer.
As for the arrows for this crossbow, there is a lot of confusion about which arrows to use because they are not included in the kit. Some users recommend using 18″ or 19″ booms. We recommend taking the Barnett Headhunter 20″, because they weigh 400 grains, which is what you need for shooting with this bow, and they are not too long. The set for the crossbow includes: a quiver, a sight, a mounting bracket, and instructions. Barnett Recruit is offered in several models with different colors, speeds, and weights to suit any user needs.
Package content

In the box you will find a crossbow disassembled into 2 parts and some nice little things. The scope is already installed and calibrated. Rope cocker for manual cocking and detachable quiver can be installed for both left-handed and right-handed. This crossbow also comes with wax for greasing the string. This must be used to ensure the crossbow remains durable.
We collect the crossbow
The shoulders with the stretched bowstring must be installed on the bed and the crossbow is ready to fire. If the printed instructions are not enough for you, watch the training videos on the manufacturer's website. You will also find a 4×32 telescopic sight in this kit. It is already installed and calibrated for accurate shooting at 30-40 yards. The quiver for 3 arrows is very easy to install and you can install it yourself from any side convenient for you. If any looseness remains after tightening the bolt, add a small piece of tape or rubber washer. This crossbow also has an adjustable stock. You can customize it for shooters of all sizes. The only disappointment that can await you, this crossbow may be too small for big shooters (over 6 feet). The whole assembly process takes little time, but the first time around, it might be a little confusing. In a word, everything depends only on you.
Power and precision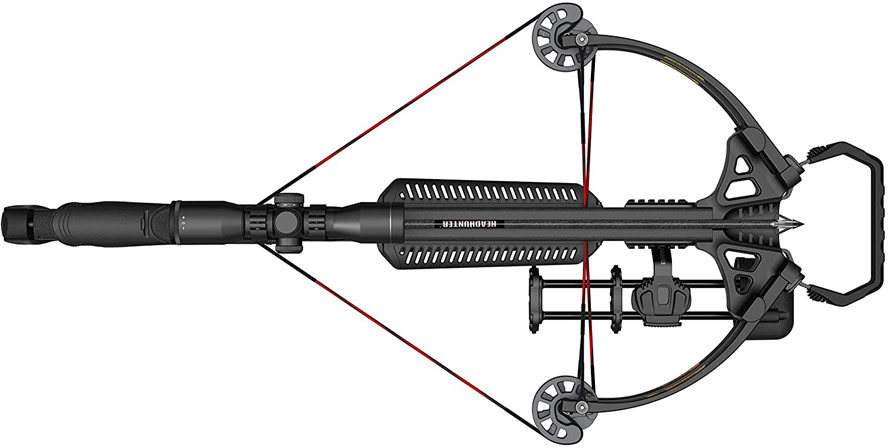 Barnett the Avenger recruiting crossbow shoots at 330 feet per second and has a pull weight of 130 pounds. This is enough to hunt large deer and send deadly arrows up to 100 yards away. Even if there are difficulties with aiming, the arrow has enough energy to inflict a mortal wound.
What hunters can expect
At 330 frames per second, the crossbow is effective against all large wild animals. To make every shot you shoot as deadly as possible, you can replace your regular training bolts with hunting arrows with extended blades. After such a hit, it is almost impossible to survive.
Platoon
Use a rope cocker to the platoon. If you do everything right, it won't take much effort. If you prefer cocking cranks, this can also be changed for your convenience. You can buy separately and use any compatible device with a 16-inch power reserve. If you are looking for a specific recommendation, you can use the BAR 20020 crank device with this crossbow.
Crossbow sight
This Crossbow already has a 4×32 telescopic sight installed. Also, the sight is equipped with two covers to protect the lenses. This is much better than simple red dots and allows for 1.5-inch precision aiming at 40 yards. If you are looking for a better scope, this will not be a problem. This crossbow is awarded Picatinny rails, and you can use any scope compatible with this mount.
Bolts

This crossbow is capable of shooting 16.18 and 20-inch bolts. The instructions state that the boom must weigh at least 380 grains. Oddly enough, this kit doesn't have any bolts for practice. This little frustration can ruin your first impression, so buy your own arrows for training and hunting.
Safety and design
This crossbow pays special attention to safety. The Metal Injection Mold (MIM) trigger provides tight quality tolerances and smooth trigger pull. A nice addition is the Anti-Dry Fire (ADF) system, which prevents shooting without an arrow, and also has a finger guard above the handle. To balance the crossbow, you can also place the support handle closer to the front. This will allow you not to look for emphasis in cover and to conduct accurate shooting in any position.
Guarantee
BARNETT provides a standard 3-year warranty on all crossbows.
Case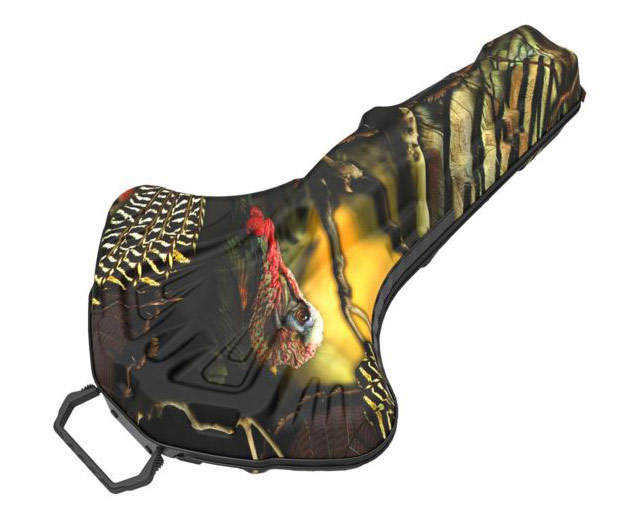 The Barnett 17083 soft case is perfect for this crossbow. You won't find it in the kit, just a separate purchase.
Summary
This is a good crossbow for novice shooters and little hunters. This crossbow can change the length of the butt and grow with the little hunter. The scope included in the kit is not rubbish and is sufficient for training and hunting. If you want to get a decent product for a reasonable price – this offer is for you.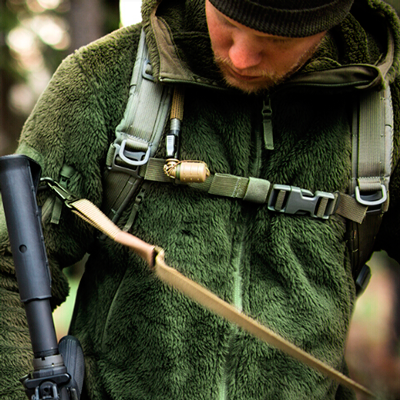 Dmitry Koval
Tactical & Survival Expert
I am from the generation that tried to repeat all the tricks of Jackie Chan, hunted birds with homemade bows, and built my mini-base in the forest. At the age of 18, I was a scout in PLAST (scout organization) and participated in campaigns and quests. Somehow we decided to test ourselves, took our backpacks and walked 50 km (31 miles) in 1 day. We had a lot of fun!
Remembering my past, I ask in bewilderment: "How am I alive after all my adventures?" - harsh trials, reckless parties, love affairs, and a sea of silliness.
My hobbies are weapon upgrades,
tactical gear
, and the latest in wilderness survival technology. I have hundreds of different survival gadgets in my collections, which are sent to me for "test-driving" by Amazon, eBay, and other online retailers. That's what I write about, and I also make YouTube videos about them! Stay tuned!
Read more
about our team
of expert authors.
Affiliate Disclosure: Rotorm.com sometimes gets paid for listings, through sponsors or affiliate programs like Amazon, Optics Planet, Lucky Gunner, Brownells, Cabelas, Rainier Arms, 5.11 Tactical, Bass Pro Shop, etс. Clicking a link helps keep Rotorm.com free, at no extra cost to you!
About the author: Each article on our site is written by experts in survival and tactical equipment, gun enthusiasts, extreme travelers, military, law enforcement and desperate professionals, read about the author at the bottom of the article or visit "About Us" page.
Note: The views and opinions expressed in this article are those of the authors and do not necessarily reflect the official policy or position of any agency.