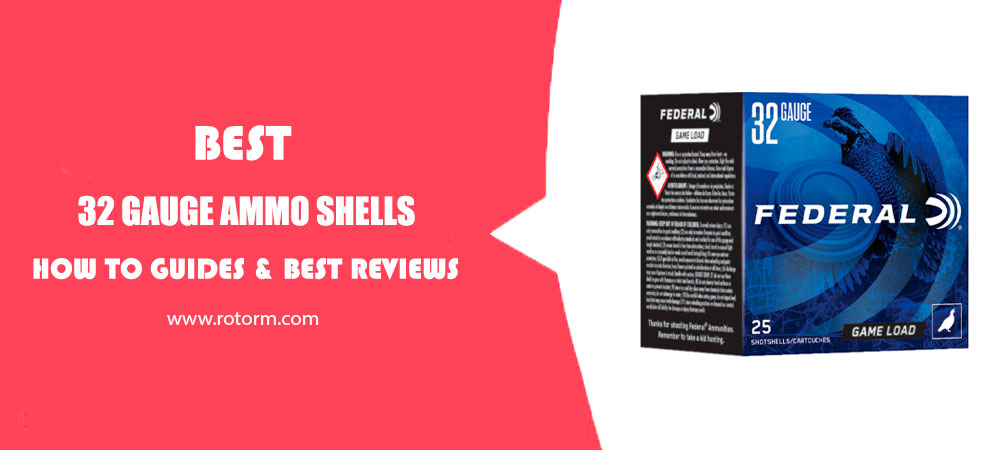 What is 32 Gauge Ammo?🧐
It refers to a specific type of ammunition used in shotguns. The '32' in this context indicates the size of the ammo, with lower numbers signifying larger diameters. Thus, it has a smaller diameter compared to lower gauge numbers. Despite its smaller size, it can still be highly effective in hunting and sport shooting, offering a lighter recoil and a different shooting experience.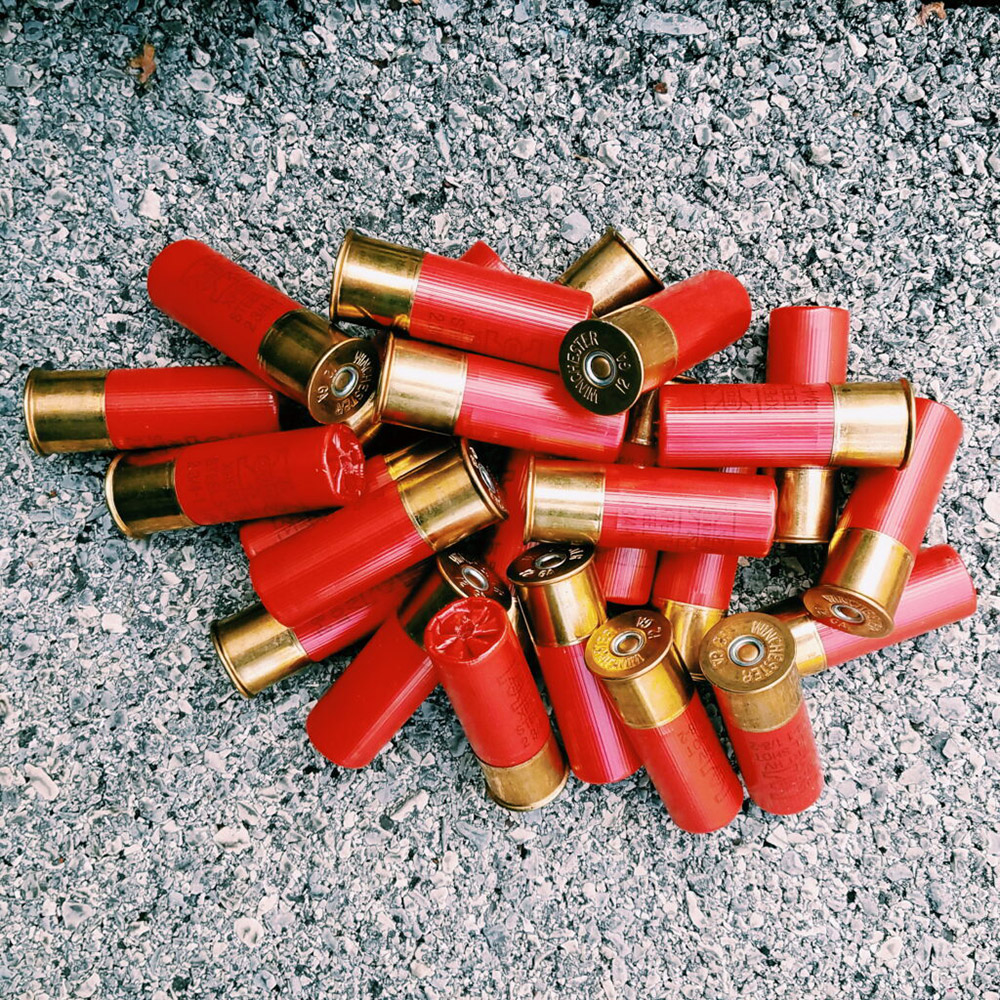 Specifications😎
This ammo is characterized by its distinctive specifications, which offer a unique blend of lightweight design and effective performance. With a diameter of approximately .526 inches, it is smaller than many of its counterparts, yet it delivers an impressive punch. Its lighter recoil makes it a desirable choice for those who value comfort and control in their shooting experience.
The ammo usually comes in shell lengths of 2 1/2 inches, offering a balanced compromise between power and size. It is typically loaded with a lighter shot, often around 1/2 ounce, contributing to its manageable recoil. However, despite its smaller size, it is worth noting that this ammo can still achieve a substantial velocity, lending it a surprising degree of effectiveness in both hunting and sport shooting.
Our Top Pick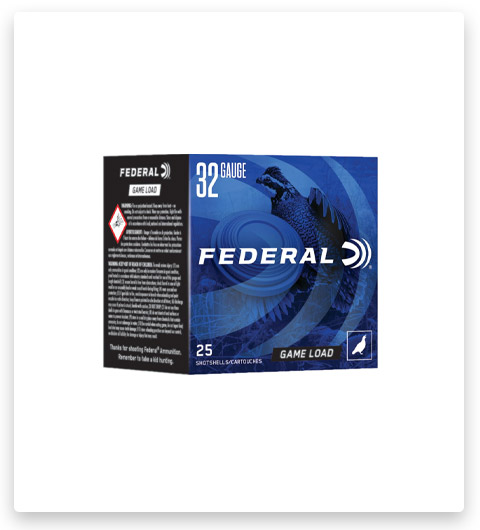 32 Gauge - Federal Premium Game Load - 25 Rounds
Game-Shok shotshells stand as a preferred choice for hunters who value both field performance and cost-effectiveness. With their uniform lead shot, these shotshells deliver predictable, reliable patterns backed with the power to down everything from rabbits to pheasants. The reliability of Federal primers ensures dependable ignition under any weather conditions. This ammunition line is sure to be appreciated by small game and upland hunting enthusiasts.
Buy Now On OpticsPlanet
If you click this link and make a purchase, we earn a commission at no additional cost to you.
Features 🙂
It is not just a round; it's an experience that blends usability and efficiency in a unique way. It's a choice for the discerning shooter who values precision and control.
🔰 At a glance, it's the lighter recoil that stands out. This feature is a blessing to those who spend long hours in the field – it minimizes fatigue, allowing for a longer and more comfortable shooting experience. You could say it's like a feather that packs a punch!
🔰 Next, we must not forget the size. Despite being smaller, with a diameter of about .526 inches, it is still a game-changer in sport shooting and hunting. It's a testament to the adage, 'size isn't everything'.
🔰 Thirdly, the velocity it can achieve is remarkable. Discounting this ammo due to its size could be a costly mistake. Its speed and force can surprise even the most experienced shooter. Truly, this ammo is a wolf in sheep's clothing.
🔰 Lastly, it comes in shell lengths of 2 1/2 inches and is typically loaded with a lighter shot, around 1/2 ounce. These characteristics contribute to its manageability, making it an excellent choice for those who value handling and control.
Advantages🔥
❇️ Comfortable Shooting Experience: It is like a best friend to the shooting enthusiast. Its lighter recoil means reduced physical strain, making for a more comfortable shooting experience. It's like having a mild-mannered companion who, when needed, steps up with an impressive performance!
❇️ Increased Control: The smaller size, along with its lighter shot load, offers increased control during shooting. It's like having a finely tuned instrument in your hands, responsive to your slightest touch.
❇️ Impressive Velocity: Despite its size, it can reach surprising velocities. It's the equivalent of a small but power-packed sports car, zipping across the field with surprising speed and precision!
❇️ Ideal for Long Shooting Sessions: The features of this ammo, such as its lighter recoil and smaller size, make it ideal for long shooting sessions. It's like a reliable marathon runner, ready to go the distance without tiring.
❇️ Versatility in Use: Be it hunting or sport shooting, it is like the all-rounder in a team, ready to perform in any scenario with aplomb!
Best 32 Gauge Ammo Shells
1# 32 Gauge – Federal Premium Game Load – 25 Rounds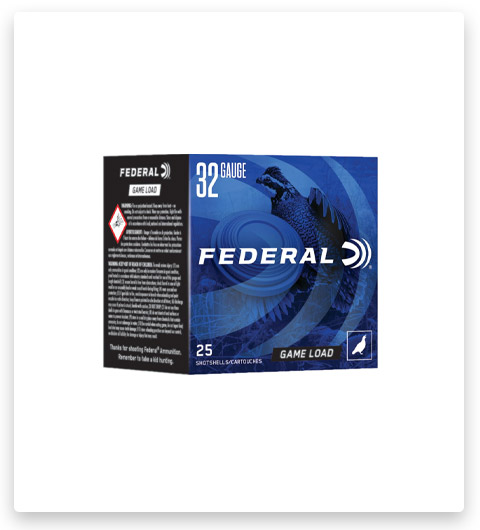 Federal Premium's Game-Shok Game Load Shotshells are perfect for small game and upland hunting, offering hard-hitting loads with consistent patterns. Whether you're squirrel or rabbit hunting, quail or dove season, these shotshells have a variety of load choices to match your hunt while still being budget-friendly. Game-Shok shotshells are a good choice for hunters who know the importance of having both knockdown powers in the field and money. Game-Shok shotshells have uniform lead shot that delivers uniform, consistent patterns with knockdown power for everything from rabbits to pheasants. Federal primers guarantee dependable ignition in any weather situation. Small game and upland hunting enthusiasts will appreciate this line of ammunition.
Storage and Transportation💼
Proper storage and transportation are like keeping a priceless artefact safe and secure. It's about preserving the integrity and performance of these tiny powerhouses.
✴️ When it comes to storage, always remember to keep your ammo in a cool, dry place. Extreme temperatures or moisture can have detrimental effects on the ammo, much like how adverse conditions can wither a delicate flower. A storage box or cabinet specifically designed for ammunition is highly recommended. It's like a cozy home for your ammunition where they are safeguarded against any harm.
✴️ Transporting ammo, on the other hand, requires careful attention to safety and legality. It's akin to carrying a fragile, precious artefact from one museum to another. Always make sure your ammo is securely packed in a sturdy, locked container. Think of it as a snug seat belt for your ammo, keeping it securely in place during the journey.
As for legality, different regions have different laws regarding ammo transportation. It's your responsibility to know and follow these regulations, much like a careful driver following road rules.
We believe this video can be helpful for you📺
FAQ❓
Conclusion🤩
The 32 Gauge Ammo is a remarkable blend of compact size and high performance. Its unique features and specifications, such as lighter recoil, smaller size, impressive velocity, and manageable weight, make it an excellent choice for shooting enthusiasts who value a comfortable and controlled shooting experience. Its versatility makes it suitable for both hunting and sport shooting. However, just like any other precious commodity, the longevity and performance of this ammo depend heavily on proper storage and transportation. With the correct care and consideration of legal requirements, it can certainly prove to be a mighty ally in the field. The journey with this ammo is a testament to the fact that in the world of ammunition, less can indeed be more. Remember, it's not just ammo, it's an experience!
Affiliate Disclosure: Rotorm.com sometimes gets paid for listings, through sponsors or affiliate programs like Amazon, Optics Planet, Lucky Gunner, Brownells, Cabelas, Rainier Arms, 5.11 Tactical, Bass Pro Shop, etс. Clicking a link helps keep Rotorm.com free, at no extra cost to you!
About the author: Each article on our site is written by experts in survival and tactical equipment, gun enthusiasts, extreme travelers, military, law enforcement and desperate professionals, read about the author at the bottom of the article or visit "About Us" page.
Note: The views and opinions expressed in this article are those of the authors and do not necessarily reflect the official policy or position of any agency.