Are you a responsible dog owner who wants to provide his beloved pet with health, happiness, love and, safety? You take your dog for walks, offer him shelter, food, and veterinary care, but sometimes it happens that he strays away from home or break free while your outing? Thanks to today's advanced technology with GPS dog collar or tracker, you can keep your four-legged friend safe and secure, and stay calm and positive at the same time.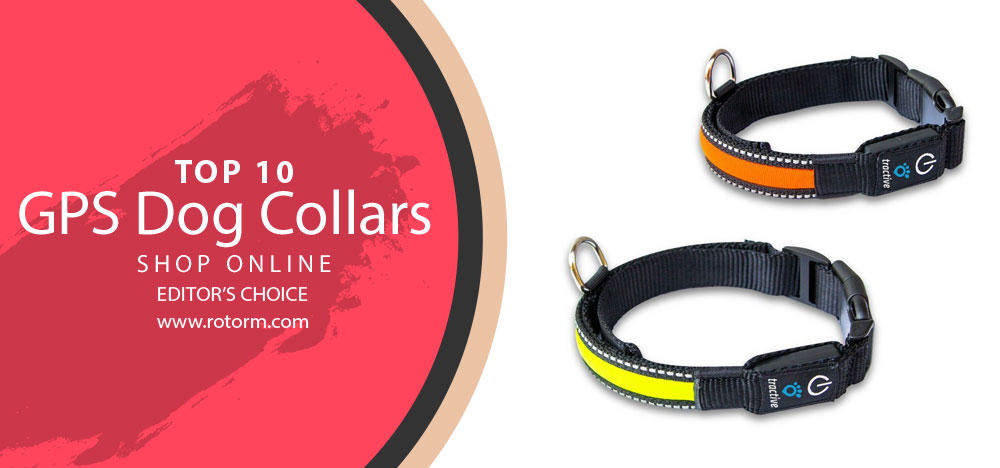 There are several types of trackers that work in different ways: cellular GPS trackers, radio trackers, and Bluetooth devices. GPS dog devices have multiple functions and different features. The most important are: size and weight, range and coverage, long battery life, practical design, water-resistance, and geofencing system, real-time tracking, monitoring activity, health, and mapping, etc.
Why do you need GPS dog collars?
Even if your dog is well trained, accidents can happen. Your furry friend is very active; he can slip out the front door, dig his way out of the backyard, climb fences, or just escape during your walks? That's why a GPS tracker will be very useful for you. It will help to identify the exact location of your pet, so you can find him quickly and bring him home to safety. The GPS pet devices are also for people who want not only track but train their dogs and check their activities during the day.
How do GPS dog collars work?
A GPS chip in the device sends a radio signal to your GPS unit with your dog's exact location, direction, and shows if he is moving or not. One of the reasons why pet owners love GPS tracking collars is having the possibility to track their dogs in real-time, see their current position, and specific coordinates on a map via the app on the smartphone or the browser interface.
We've reviewed dozens of GPS pet trackers to identify the best and highest-quality of them on the market. After scouring user reviews, GPS tracking features, and functions, we've compiled a list of the best GPS pet tracking devices for today.
TOP-10 GPS Dog Collars
| Image | Product | Brand | Link |
| --- | --- | --- | --- |
| | Garmin TT 15 Dog Device | Garmin | |
| | Tracki GPS Tracker for Vehicles, Car, Kids, Dogs, Motorcycle. 4G LTE GPS Tracking Device. Unlimited Distance US & Worldwide. Small Portable Real time Mini Magnetic. Subscription Needed | Tracki | |
| | Whistle Go - Health & Location Tracker for Pets - Waterproof GPS Pet Tracker, 10 Day Battery, Pet Fitness Tracker fits on Collar or Harness - Taupe | Whistle | |
| | Cube Key Finder Smart Tracker Bluetooth Tracker for Dogs, Kids, Cats, Luggage, Wallet, with app for Phone, Replaceable Battery Waterproof Tracking Device | CUBE | |
| | Tractive 3G GPS Dog Tracker – Dog Tracking Device with Unlimited Range | tractive | |
| | Pawscout Smarter Pet Tag (Version 2.5) for Cats & Dogs, Nearby Bluetooth Pet Tracking (not GPS), Community Pet Finder, Walk Diary, Outdoor Virtual Pet Leashes, Digital Medical Profiles | Pawscout | |
| | FitBark GPS Dog Tracker 1st Gen (2019) Previous Generation | FitBark | |
| | Garmin T5 GPS Dog Collar | Garmin | |
| | Dogtra Pathfinder 9-Mile 21-Dog Expandable Waterproof Smartphone GPS Tracking & Training E-Collar with 2-Second Update Rate, No Subscription Fee, Free Satellite Map | Dogtra | |
| | PETFON Dog GPS Tracker, No Monthly Fee, Real-Time Tracking Collar Device, APP Control for Pets (Dog Only) Activity Monito | PETFON | |
#1 Garmin TT 15 Best Dog Device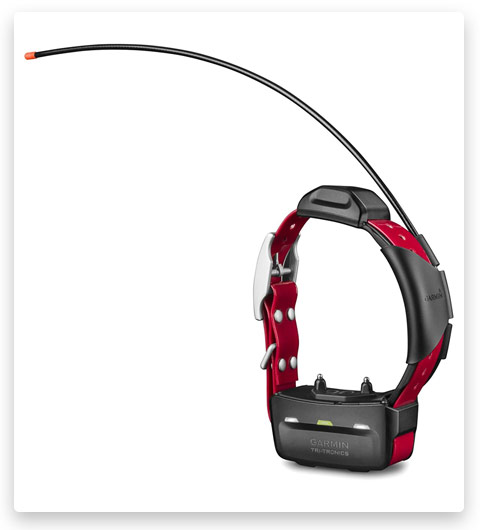 The Garmin TT15 is an amazing and high performing collar receiver from proven, first-rate brand Garmin, that attaches around dog's neck. Produced from superior materials, it attracts the customers by its attractive black and red design, craftsmanship, and high-quality GPS which uses GLONASS, a "space-based satellite navigation system, working as part of a radio navigation service." It connects to some of the Garmin portable models, such as the Alpha 100, Astro 320, and Astro 430, but only for tracking. The device includes a wall charger, vehicle charger, and an extra antenna.
#2 Tracki 2020 Model Mini Real time GPS Tracker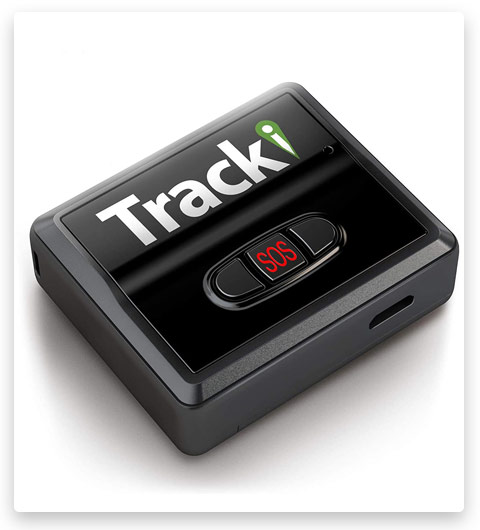 Tracki is an excellent small portable GPS tracker with modern design and cutting-edge, efficient functionality. We strongly recommend buying it because this device can be very useful, and gives you the possibility to track not only your pet but also your family and all your precious things in real-time. Easy to use, it provides unique flexibility and has a built-in International SIM card and low monthly fee.
#3 Whistle GO & GO Explore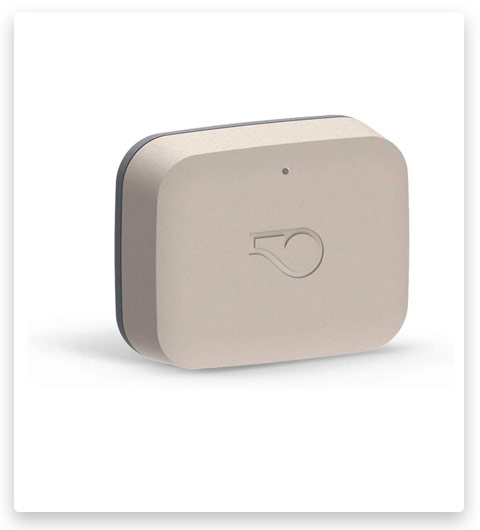 Whistle Go is a reliable and one of the best dog trackers which monitors your pet's location, health, and daily activity. It uses GPS and 3G coverage and shows you the active minutes of your pet, his calories burned, distance traveled, and much more. With Whistle Go you can set fitness goals based on breed, weight, and age of your dog.
#4 Cube Key Finder Smart Tracker Bluetooth Tracker for Dogs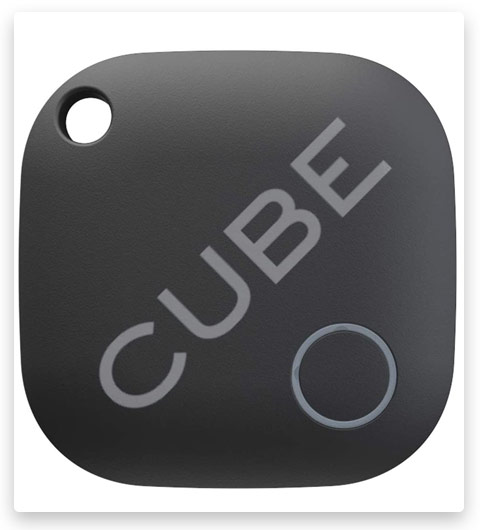 Cube Key Finder Smart Tracker is the perfect, great value device that helps you to find quickly your item, track your dogs or kids. The main strongest point of this innovative key finder is its cleverly designed separation alarm, always ready to prevent you from losing your keys or other personal things. Walk away with your Cube and your phone will notify you. Use it to locate your phone with a ring, vibrate and flash, even if the app is not running. It is also useful for taking selfies and group photos: just use the button on the Cube as a shutter button for your phone camera.
#5 Tractive 3G GPS Dog Tracker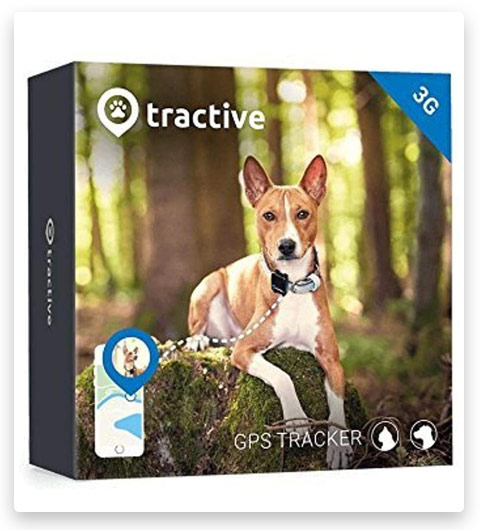 The Tractive GPS 3G is a highly rated tracking tag for pets and other animals that gets a real-time location of your dog directly on a smartphone. Having a practical design and perfect size (2 inches by 1.6 inches), it is easy and comfortable to wear it to your dog's collar. It offers the full location history of your dog, global coverage, and unlimited range because it uses cellular service.
#6 Pawscout Smarter Pet Tag (New Version 2.0)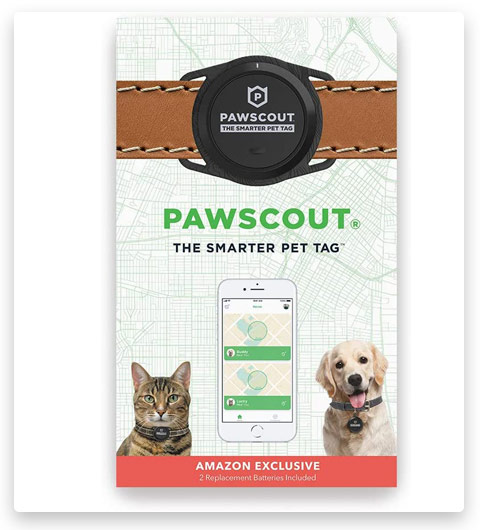 The Pawscout is a smart, lightweight, and affordable pet tracker that uses Bluetooth to locate your pet close and provides comfort and safety for your dog. To use the device you should download the free mobile application, and add there your friends and family who could take good care of your dog. The Pawscout's informative map interface helps you to find new places for walks or a veterinarian in the case of need.
#7 FitBark GPS Dog Tracker (Health & Location Pet Tracking Smart Collar Device)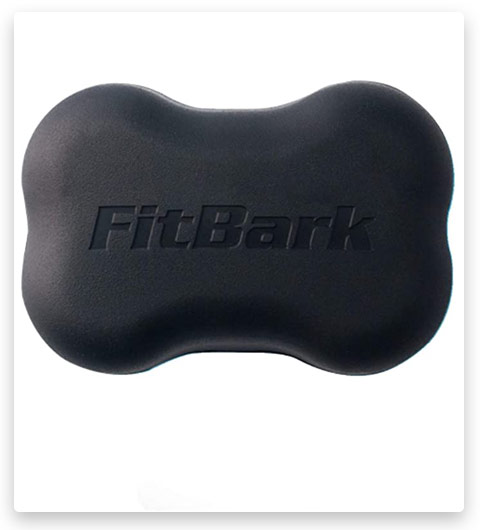 FitBark GPS Dog Tracker is an all-in-one pet health and activity monitor that helps you to track any changes in your dog's behavior before any early signs of disease. The device is made of high-impact polycarbonate and comes with Android and iOS apps which are easy to set up and use.
#8 Garmin T5 GPS Dog Collar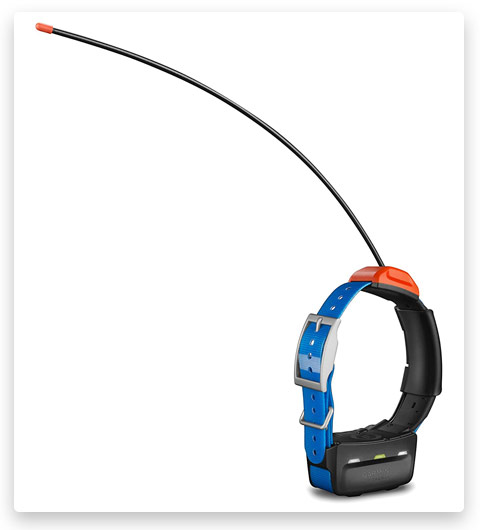 The Garmin T5 collar is an advanced tracking device for hunting dogs and those owners who have a huge open area for their pet, and want to know the exact dog's location and which way he is moving. Enjoy high-quality satellite reception provided by GPS/GLONASS receiver, reliable material, and great compatibility with Astro 320, Astro 430, and Alpha 100 devices. The unit includes the dog collar, wall charger, accessories, and mobile charging station.
#9 Dogtra Pathfinder 9-Mile 21-Dog Expandable Waterproof Smartphone GPS Tracking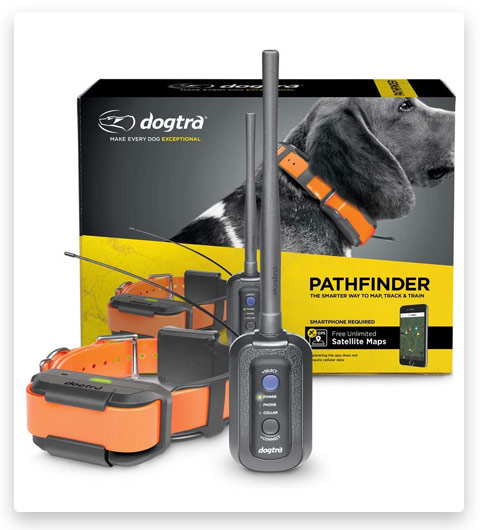 The Dogtra Pathfinder is a smart, high-tech GPS and e-collar device for tracking and easily training your dog. It uses an App for Andriod and iOS which is free to download. It controls the e-collar and records at the same time the action, unfolding on the screen. Pathfinder made for serious dog trainers and owners who want to be the best in working, hunting, and competitive situations. The unit provides a large viewing screen with high resolution and low to high power stimulation.
#10 Petfon Dog GPS Tracker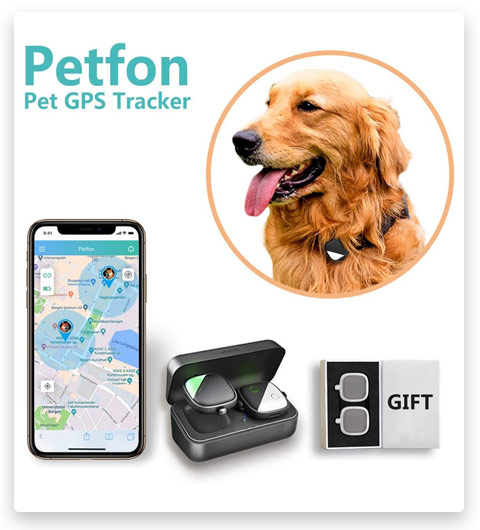 PetFon a smart, real-time GPS dog device with health-tracking features, such as duration of exercise, distance, and the number of steps your pet has taken. PetFon uses the original LoPowan wireless transmission technology, free to travel without SIM card, and remains functional even in places without cell signal coverage. The geofencing system allows you to designate a safe area and receive alerts when your pet leaves it. You can also record a voice command that will play through the tracking device on your dog's collar when he leaves the safe area.
Conclusion
All things considered, any of the GPS dog trackers listed above can be useful and makes your life easier. With such a big choice of devices, you could buy the best that suits you and your dog, so you could stay always united with him. Don't hesitate, find the right one, and take benefit from this advanced technology, enjoying time spent with your furry friend!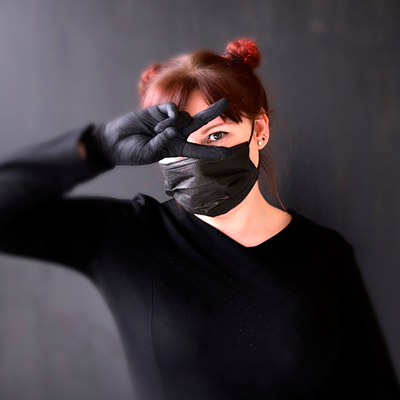 Ann Burwell
Mother, Extreme Lover, Author, and Outdoor Gear Expert
Nice to meet you, my name is Ann. What I can say about myself is that I am a supporter of a healthy lifestyle and enjoy spending my leisure time actively (most frequently outdoors). My hobby is camping, hiking, climbing mountains. And of course, I adore various survival and
tactical gear
, which is so necessary for a comfortable stay in extreme conditions. I am fortunate that my husband and family support me about this.
That is why it is important for me to find good items that will help me and my family have a good time without too much hassle. I like to look for stuff for myself or gifts for my loved ones. We also share the high-quality products we find with each other, and I think it is really important to transfer your opinion and knowledge, that is why I am pleased to share the useful information I find with other people. I'm so happy that my family helps me in this matter. We hope that someone really finds this helpful and interesting enough!
Read more
about our team
of expert authors.
Affiliate Disclosure: Rotorm.com sometimes gets paid for listings, through sponsors or affiliate programs like Amazon, Optics Planet, Lucky Gunner, Brownells, Cabelas, Rainier Arms, 5.11 Tactical, Bass Pro Shop, etс. Clicking a link helps keep Rotorm.com free, at no extra cost to you!
About the author: Each article on our site is written by experts in survival and tactical equipment, gun enthusiasts, extreme travelers, military, law enforcement and desperate professionals, read about the author at the bottom of the article or visit "About Us" page.
Note: The views and opinions expressed in this article are those of the authors and do not necessarily reflect the official policy or position of any agency.