Being obsessed with accurate shooting, you are eager to know everything about your firearm and means, which can be upgraded and help to improve the shot results in the field.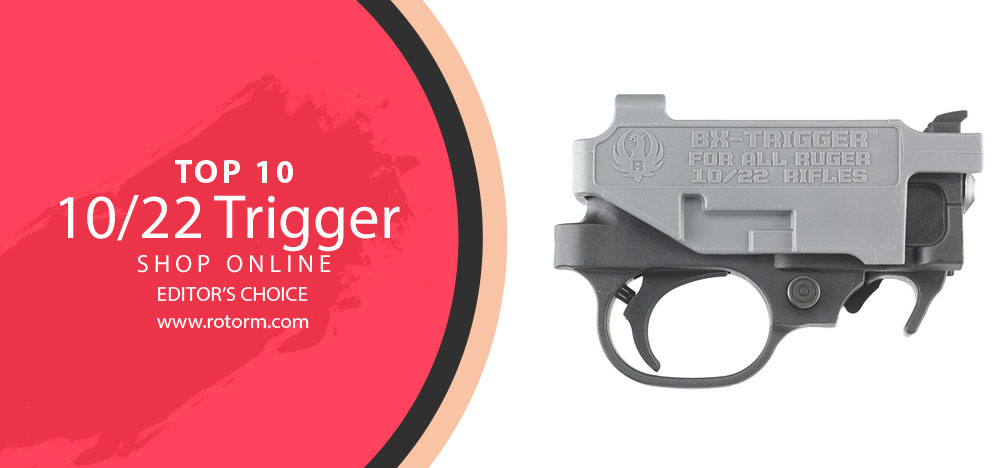 One of the most important gun components is the trigger, pushing it, hitting-the-target mission works that can be appropriate for competition and tactical shooters, as well as recreational enthusiasts.
Why do we need a Ruger 10/22 trigger?
The smoother trigger, the more accurate shooting. Most triggers are single-action, which are mechanically the simplest type, disengage a sear, allowing for releasing spring-tensioned hammer/striker. The Ruger 10/22 is equipped with a bit stiff traditional trigger pull (approximate 7-8 lbs), that's why it is better to upgrade it with a replaced trigger part, featuring smooth and crisp pull, and light trigger pull weight.
Best Ruger 10/22 Trigger | 10/22 Trigger Review Guide
| Image | Product | Brand | |
| --- | --- | --- | --- |
| | Volquartsen Firearms TG2000 Ruger 10/22 Trigger | Volquartsen Firearms | |
| | Timney Triggers Ruger 10/22 | Timney | |
| | Ruger BX Drop-In Replacement Trigger For 10/22 | Ruger | |
| | Franklin Armory BFSIII 22-C1 Trigger for 10/22 Rugger | Franklin Armory | |
| | Timney Triggers Ruger 10/22 | Timney | |
| | CMC Trigger for Ruger 10/22 | CMC | |
| | Timney Triggers Calvin Elite Adjustable Trigger | Timney | |
| | Powder River Precision Ruger 10/22 Trigger | Powder River Precision | |
#1 Volquartsen Firearms TG2000 Ruger 10/22 Trigger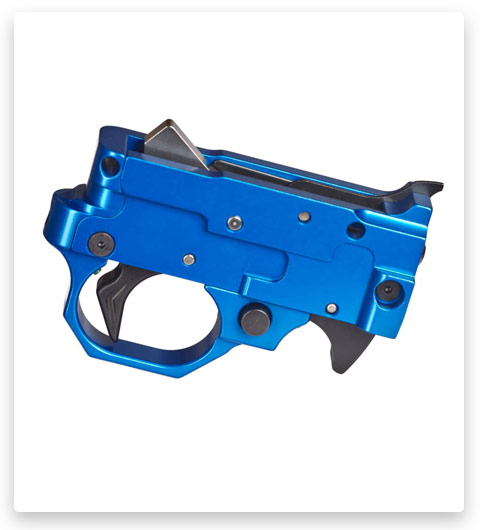 View on OpticsPlanet View on Brownells
There are 6 models of TG2000 curved triggers, which differ only in color: Silver, Black, Blue, Flat Dark Earth, OD Green, Red. The trigger group is made of 6061-T6 Aluminum with an Anodized finish. The Volquartsen constructed the drop-in replacement trigger guard for the Ruger 10/22 with CNC machined trigger case and pre-fitted EDM parts for a crisp trigger pull. TG2000 Trigger Group consists of hardened, polished hammer with grooves surface (stainless steel) and trigger plunger, overtravel adjustment. The pull is lightened due to the reduction of the power hammer and sear springs. The trigger comes with an automatic bolt and extended magazine releases.
#2 Timney Triggers Ruger 10/22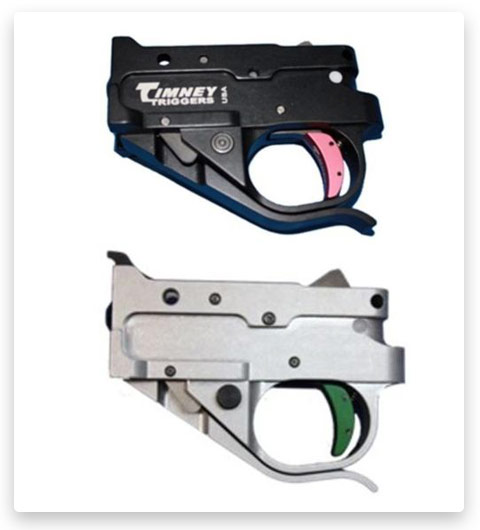 View on OpticsPlanet View on Brownells
A drop-in 2-stage complete assembly trigger with extended magazine release and without creep. Timney Triggers ensure crisp and clean breaks for hunting and target shooting. The trigger case is machined from aircraft-grade billet aluminum (6061-T6), which is light enough, but still durable. The trigger, the sear, and hammer are manufactured from heat-treated steel to provide sturdiness.
#3 Ruger BX Drop-In Replacement Trigger For 10/22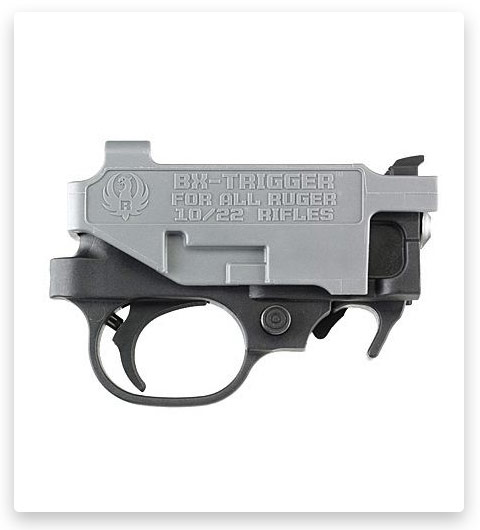 View on OpticsPlanet View on Brownells
The Ruger BX Replacement Trigger is a complete drop-in ready assembly, which fits all Ruger pistols and rifles, providing reliable and safe operation. This trigger replacement part is outfitted with a light and crisp pull mechanism, always delivering a smooth shot. Ruger BX trigger is crafted from polymer and metal with a gray or black finish, features a traditionally curved shape.
#4 Franklin Armory BFSIII 22-C1 Trigger for 10/22 Rugger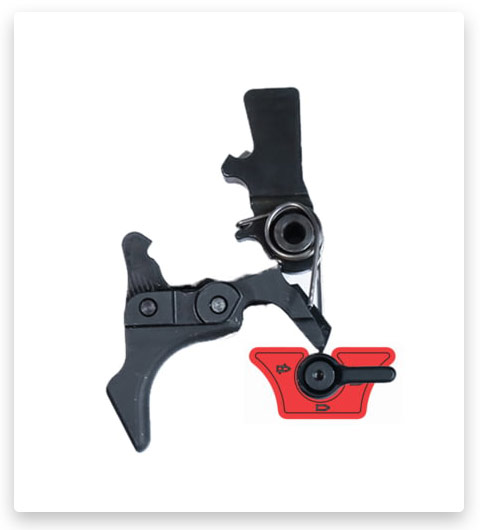 BFSIII stands for the Binary Firing System, GEN 3 is a 3-position trigger, maximizing upgrade of .22 plinker. The trigger operation features 3 positions: the first is Safe – you can't shoot; the second is Semi – you can fire one round a pull; the third is Binary – one round on pull, one round on release. The Franklin Armory recommends gunsmith installation of the trigger. Any change of inner BFS components or undue installation not just will void the warranty, but also can be dangerous as it can cause unplanned firearm discharge. This trigger assembly can't be sold for civilians in CA, DC, CT, HI, FL, IA, NJ, MD, NY, WA, and RI.
#5 Timney Triggers Ruger 10/22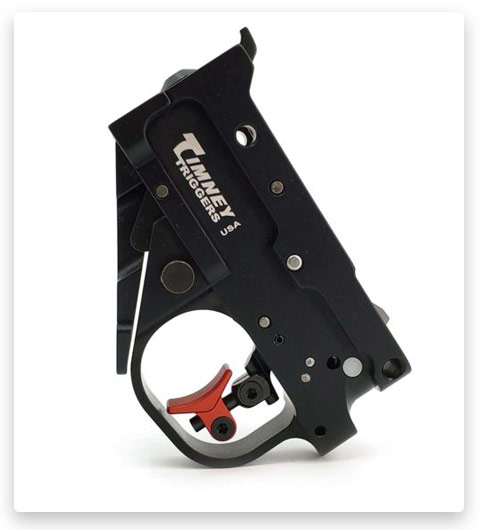 View on OpticsPlanet View on Brownells
The Ruger 1022Ce Rifle Trigger is an accuracy-enhancing device with two stages (the first is 8oz, the second stage is 1lb, and the total is 1.5lbs). The Timney single unit consists of a heat-treated steel trigger, sear, hammer, and anodized case, machined from an aluminum alloy (6061 T6). The complete assembly drops into the firearm and is fixed with 2 action pins.
#6 CMC Trigger for Ruger 10/22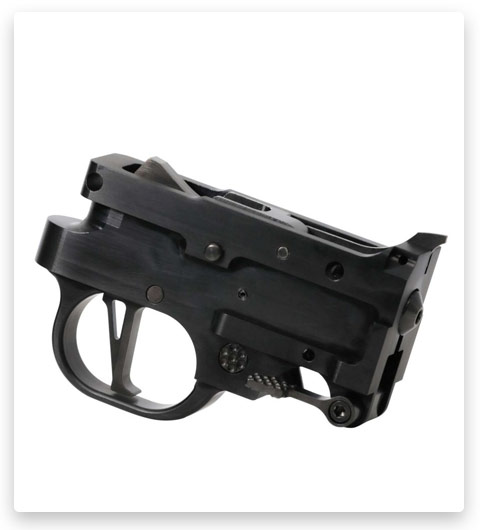 View on OpticsPlanet View on Brownells
The CMC designed a special magazine release paddle with a completely ambidextrous texture to provide fast mag changes. The trigger pull weight is not user adjustable (a 3.5lb manufactury pre-set). The CMC 10/22 single-stage trigger is a drop-in, self-contained trigger pack with two available shapes: in a Tactical Flat and Curved (CCT) bow design. This trigger features a captured ejector, improved bolt hold open button, proprietary machined sear engagement surfaces (with finish and dimensional control), a smooth break without felt grittiness and precision while creeping before hammer release.
#7 Timney Triggers Calvin Elite Adjustable Trigger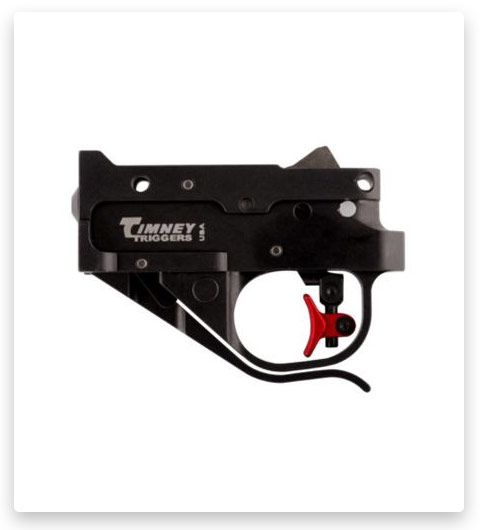 The Calvin Elite Triggers are compatible with all Ruger 10/22 rifles, and Takedown models as well. There are two models available in Silver/Red and Black/Red colors. The Timney trigger is outfitted with an auto bolt release and an extended magazine release for easy access and one-finger work. One-piece trigger full assembly is crafted of CNC machined aircraft grade billet aluminum (6061-T6), while the trigger, sear, and hammer from heat-treated steel, EDM cut.
#8 Powder River Precision Ruger 10/22 Trigger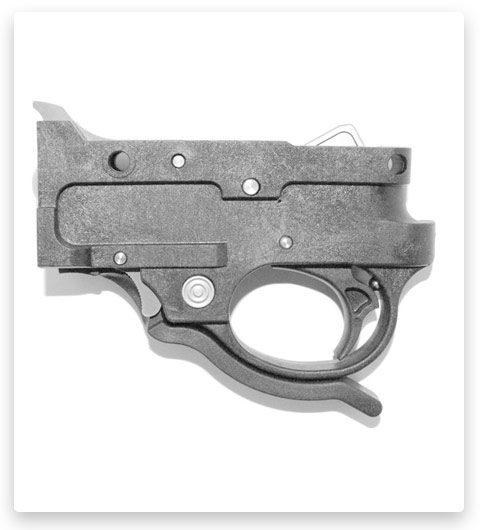 View on OpticsPlanet View on Brownells
The hardened stainless-steel hammer, sear, and disconnector are machined with wire EDM, while the case is molded with a glass-filled polymer. Drop-In Trigger Assembly doesn't need additional fitment or assembling.
Bonus: Volquartsen Firearms Target Trigger for Ruger 10/22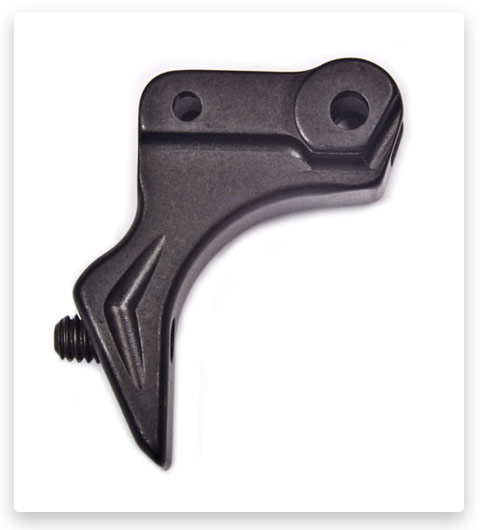 The Volquartsen Firearms developed target triggers, which are compatible with Ruger 10/22 and 10/22 Magnum. These triggers feature an upgraded design with a reduced radius and overtravel adjustment screw to provide better trigger operation. The drop-in replacement trigger of curved shape, manufactured from aluminum, covered with a black anodize.
How to Dis/Reassemble the Ruger 10/22 Trigger Assembly
Follow the guide below:
To remove the magazine release pin, push it out with a screwdriver.
Take away the pin holding the bolt lock in place.
Holding the trigger down, move the hammer to the right to reach the large hammer spring and take out the pin, which the bolt lock spring and hammer are on.
To remove the trigger (sear), be careful with tiny springs that can be easily lost, push out the trigger pin, put the hand over the top, and take out the stop spring from the trigger guard.
Now all parts can be cleaned and then needs assembling, which should be done in the reverse turn of the disassembling.
First, the trigger, sear, and small spring should be put together and slide into the trigger housing with a stop spring, placing the pin in its hole.
The hammer spring should be put by its round side into the hole on the trigger housing left side. Place the hammer and bolt lock spring into the case, and insert the pin.
Add the bolt lock and put the pin.
Disassembling is easier than reassembling, but the first is responsible for not losing small parts. It is better to check the manual than to create a new nonfunctional construction or unsafe one.
Conclusion
In quality triggers well-polished sear and hammer surfaces are involved in pulling action for smoothing the trigger up, providing due performance. Sometimes while squeezing the trigger, the shooters can pull the rifle off the target, that's why the most important feature is the trigger pull weight, sometimes advertised one can differ from really tested. It is recommended to follow the manufacturer guides according to installation and any modernization not to void the warranty.
Best Pick
Franklin Armory BFSIII 22-C1 Trigger. This three-position trigger optimizes the upgrade of .22 plinker. The Patent Pending selector provides the release round cancelation. Proper operation depends on due installation, which should be done by a gunsmith.
Budget Pick
Ruger BX Drop-In Replacement Trigger. This trigger replacement part is crafted from the polymer and metal of traditionally curved shape, ensuring easy installation, positive short reset, crisp pull, and clean break shots for a
reasonable price.
Tags: #10/22 Trigger #Ruger #Best #Assembly #Volquartsen #Timney #Binary #Upgrade #Group #Kits #Parts #Sale #BX #CMC #Franklin Armory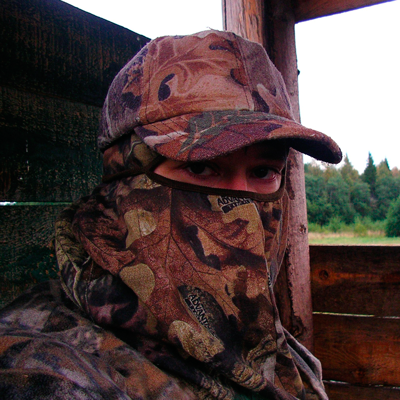 Tatiana Kursakova
Professional shooter, traveller, survivalist
My love of guns is in my blood, since childhood I have spent hours enjoying the beauty of guns and adored going through their parts.
Tactical accessories are another passion of mine that I could write about endlessly - my house and garage are full of tactical gadgets, luckily my family shares my interests.
I'm infatuated with traveling that's why work at one place with a daily routine and standard schedule is not for me. I prefer copywriting and English tutoring as a freelancer. I live in a male family among constant talks about cars, guns, hunting, fishing, and, of course, dinosaurs 😊.
My husband is an obsessed hunter, and my two sons are fans of «Demolition Ranch» of YouTube blogger Matt Carriker. They are my best consultants about weapon and all-around ammunition topics. All together we share a love for adventures. Every camping or mounting hiking trip is a "small survival", giving irreplaceable experiences. Nothing can be better than the satisfaction of observing wild nature.
Motto: «Born in Ukraine, made is the USA».
Read more
about our team
of expert authors.
Affiliate Disclosure: Rotorm.com sometimes gets paid for listings, through sponsors or affiliate programs like Amazon, Optics Planet, Lucky Gunner, Brownells, Cabelas, Rainier Arms, 5.11 Tactical, Bass Pro Shop, etс. Clicking a link helps keep Rotorm.com free, at no extra cost to you!
About the author: Each article on our site is written by experts in survival and tactical equipment, gun enthusiasts, extreme travelers, military, law enforcement and desperate professionals, read about the author at the bottom of the article or visit "About Us" page.
Note: The views and opinions expressed in this article are those of the authors and do not necessarily reflect the official policy or position of any agency.