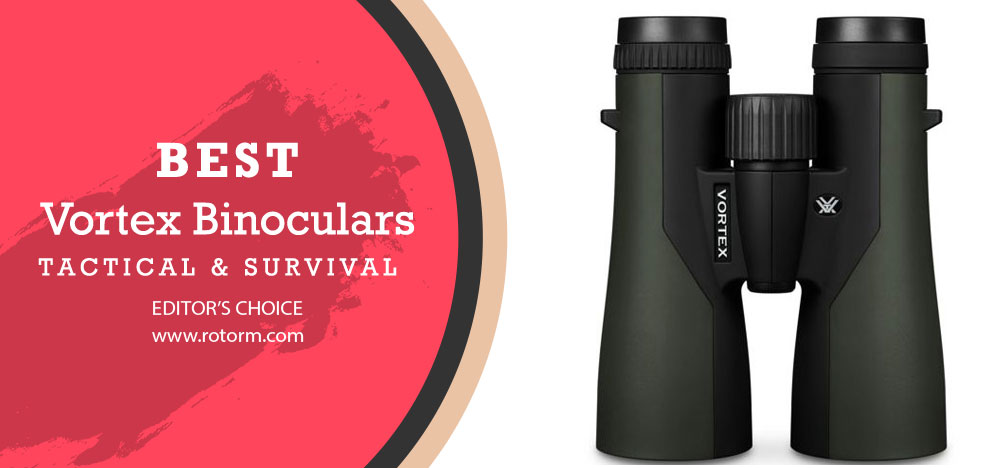 What are Vortex binoculars?🧐
They provide an enhanced level of performance and convenience over traditional binoculars. These devices are made with high-quality optics, robust construction, and ergonomic designs to ensure a comfortable viewing experience.
Features 📝
Vortex binoculars offer a wide range of features and benefits that make them some of the best optically and mechanically performing binoculars available on the market. They come equipped with several helpful features, such as:
✴️ High-Quality Optics: Such binoculars come with fully multi-coated lenses that deliver high-quality images with excellent light transmission and resolution.
✴️ Fogproof & Waterproof: Built to withstand any outdoor environment, they are shockproof, fog proof, waterproof, and nitrogen purged to eliminate internal fogging in extreme temperatures or altitude changes.
✴️ Vortex XR Coatings: This proprietary coating technology on the exterior lenses boosts light transmission by an additional 20%, allowing you to see more details with greater clarity in low-light conditions.
✴️ Ergonomic Design: These binoculars feature open bridge designs for comfortable handling and easy access to the diopter adjustment wheel. The center focus wheel is also conveniently located for quick and easy focus adjustments.
✴️ Rubber Armor: They come with a rubber armor coating to protect against shock, slips, and scratches while maintaining a secure grip in any environment.
Our Top Pick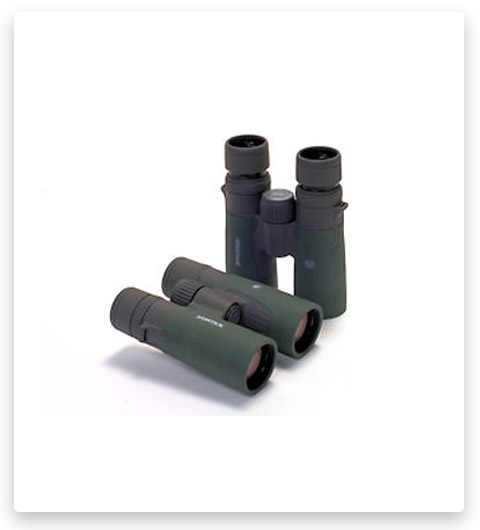 Vortex Binoculars & Accessories
Experience unparalleled optical performance and exceed your expectations with the sleek and stylish range of binoculars and accessories. Crafted with high-density glass, Vortex offers the perfect solution for hunting, targeting, birding, and even enjoying sporting events and concerts. Embrace the Vortex advantage and push the boundaries of your visual experience. With their cutting-edge features and superior craftsmanship, they set new standards for precision and clarity.
Explore Now
If you click this link and make a purchase, we earn a commission at no additional cost to you.
Benefits 🔥
Vortex binoculars are an essential tool for outdoor enthusiasts, providing clear and highly detailed views of distant objects.
✅ Their lenses are fully multi-coated with anti-reflective coatings that maximize light transmission, producing brighter images with improved color fidelity and better contrast. This ensures that even in low light conditions, users can still get excellent clarity and detail when viewing distant objects.
✅ These binoculars also feature waterproof and fog-proof construction that allows them to withstand extreme weather conditions without compromising their performance. Fully sealed housing keeps out dust particles or moisture so they won't get in the way of your viewing experience.
✅ Most models also come with a rubber armor coating to provide added protection against drops and impacts while also improving grip in wet or cold environments.
✅ Additionally, they are lightweight and easy to carry around, making them perfect for those who love exploring the outdoors without having to lug around a heavy pair of optics.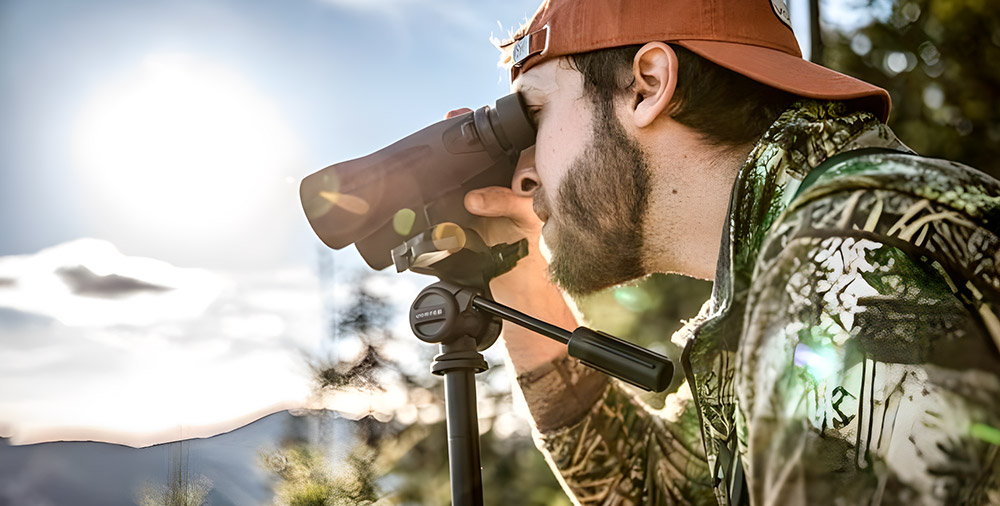 Everything You Need To Know About Binoculars 💡
Binoculars are optical instruments used to magnify distant objects. They consist of two tubes, each containing an objective lens and an eyepiece. They come in different sizes, magnifications, and features. Knowing what these elements mean can help you make an educated decision when buying binoculars.
⌛️ Magnification is one of the most important aspects. It is described as the level of detail you can see through the lenses. Most binoculars have a magnification between 7x and 10x, though higher levels are available for more specialized users.
⌛️ The size of the objective lens is another important factor. The larger the objective lens, the clearer and brighter your view will be. It also means that your binoculars can collect more light in low-light conditions such as early mornings or evenings.
⌛️ Field of View (FOV) refers to how much area you can see through your optics at any given time from a distance of 1000 yards away. FOV is usually measured in feet at 1000 yards or degrees at 1000 meters and should be considered depending on what kind of activities you plan on using your optics for such as hunting or birdwatching.
Vortex Crossfire vs Vortex Diamondback
1# Vortex Crossfire Binoculars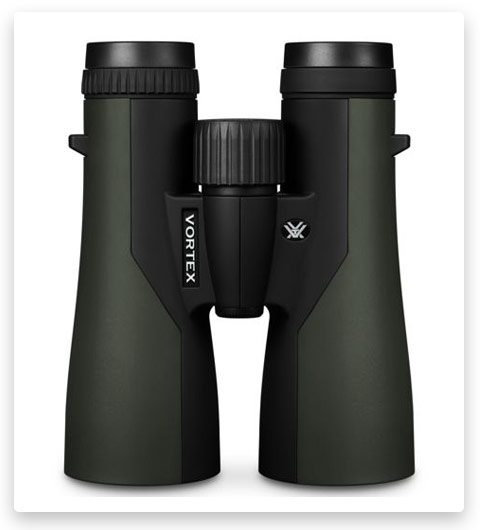 View on Optics Planet View on Amazon
There is a popular Vortex line. It is equipped with multi-coated optics, so it can give a full image. There are only big models. The manufacturer decided not to create the small one. The goods are quite multifunctional and fit both professional users and beginners. It is also a tripod adaptable. You have an opportunity to put the binoculars and to free your hands. As for me, this feature is good when you should spend a lot of time watching. Sometimes you need at least to eat or to drink something. By the way, the special anti-reflective coating makes the image as clean as it is possible.
2# Vortex Diamondback Binoculars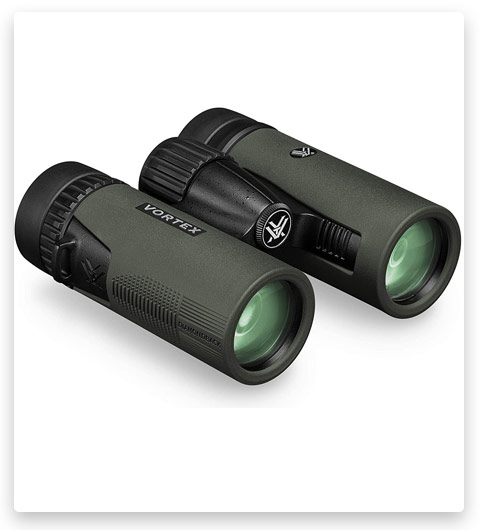 View on Optics Planet View on Amazon
This good equipped with an ergonomic design. It takes a minimum of a place and can fit in any bag. The grip is also comfortable. The product has good quality as all the rest from Vortex. Materials are durable and can serve you for long years. I want to highlight that this line is the most numerous. It is possible in large and compact sizes. It creates more options to choose from. But the main advantage is a good optic. A lot of innovative technologies were used in production. Thanks to this the good is equipped with fully multi-coated lenses. It provides a qualitative image even in bad light conditions. A big advantage is the presence of a dielectric prism. It makes images brighter and more colorful.
Vortex Diamondback vs Vortex Crossfire Binoculars 🤓
When it comes to choosing the best binoculars for your needs, you can't go wrong with a pair of Vortex binoculars, like the Diamondback and the Crossfire. Both models offer excellent features and quality, but which one is right for you? Let's take a closer look at each model and compare them to help you decide.
🔍 First, let's start with the basics. Both the Vortex Diamondback and the Vortex Crossfire are full-size roof prism binoculars made from high-quality materials like aluminum and rubber armor for a robust build that will stand up to regular use in almost any environment. They both also offer an impressive field of view with their wide-angle lenses, allowing you to see even more detail from far away.
🔍 Next, when it comes to optics technology, the two models are quite similar as well. The Diamondback uses fully multi-coated lenses that allow more light into its optical system while the Crossfire employs anti-reflection coated lenses in its design. Both are designed to provide maximum clarity and color fidelity in low-light conditions.
🔍 In terms of low light performance, however, there is one key difference between these two binoculars: The Vortex Diamondback has an exit pupil of 4.2 millimeters compared to just 3 millimeters in the Vortex Crossfire. This means that when looking through either pair of binoculars during twilight or dawn hours, you'll be able to get much clearer images with less noise from the Diamondback than from the Crossfire model.
🔍 The last major difference between these models is size and weight: The Vortex Diamondback weighs 28 ounces while the Vortex Crossfire weighs only 20 ounces – that's a 25% weight savings! Additionally, due to its smaller size and smaller lens diameter, The Crossfire is better suited for those who need a compact set of binoculars they can easily carry around or store away when not needed without taking up too much space or weighing them down while on long walks or hikes.
😉 Overall, both models offer reliable performance regardless of where or when you're using them.
FAQ ❓
Conclusion 😊
Overall, Vortex binoculars are an excellent choice for anyone looking to upgrade their optics. Whether you're a beginner or veteran outdoorsman, the Vortex brand offers quality and affordability that is hard to beat. We hope our guide has helped you find just what you need! Good luck out there! 🥰❤️‍🔥
Tags: #Vortex #Crossfire #Diamondback #Binoculars #Binocular #HD #Sale #Editor's Choice #Review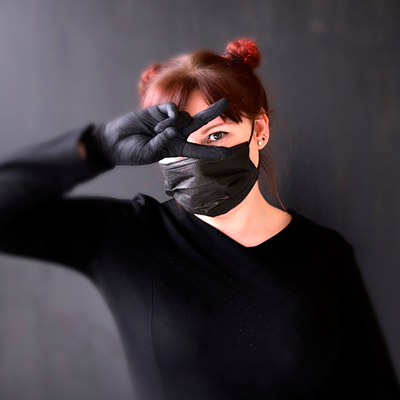 Ann Burwell
Mother, Extreme Lover, Author, and Outdoor Gear Expert
Nice to meet you, my name is Ann. What I can say about myself is that I am a supporter of a healthy lifestyle and enjoy spending my leisure time actively (most frequently outdoors). My hobby is camping, hiking, climbing mountains. And of course, I adore various survival and
tactical gear
, which is so necessary for a comfortable stay in extreme conditions. I am fortunate that my husband and family support me about this.
That is why it is important for me to find good items that will help me and my family have a good time without too much hassle. I like to look for stuff for myself or gifts for my loved ones. We also share the high-quality products we find with each other, and I think it is really important to transfer your opinion and knowledge, that is why I am pleased to share the useful information I find with other people. I'm so happy that my family helps me in this matter. We hope that someone really finds this helpful and interesting enough!
Read more
about our team
of expert authors.
Affiliate Disclosure: Rotorm.com sometimes gets paid for listings, through sponsors or affiliate programs like Amazon, Optics Planet, Lucky Gunner, Brownells, Cabelas, Rainier Arms, 5.11 Tactical, Bass Pro Shop, etс. Clicking a link helps keep Rotorm.com free, at no extra cost to you!
About the author: Each article on our site is written by experts in survival and tactical equipment, gun enthusiasts, extreme travelers, military, law enforcement and desperate professionals, read about the author at the bottom of the article or visit "About Us" page.
Note: The views and opinions expressed in this article are those of the authors and do not necessarily reflect the official policy or position of any agency.