What is the Best AR 15 Magazine? 😎
Accurate firing is the main purpose of any shooter. There is no need to advertise the AR-15 rifle, one of the most usable firearms in the USA, especially if you have one. Anyway, good shooting performance completely depends on a reliable mag.
Don't wait for a miracle from old mags (or needed to be retired), bent feed lips, cracked spines, or wonky followers that can cause malfunction. In our review, you will find different modern variants with their advantages and disadvantages.
Why do we need an AR 15 magazine? 🤔
A magazine is a shooting gear for the rounds loading (unloading), consisting of its housing, a follower, a floor plate, and a spring. Everyone wants the best of them to ensure accuracy in hitting the target. A good choice should function after being in dirt and sand, being dropped many times during reloads, and firing thousands of rounds.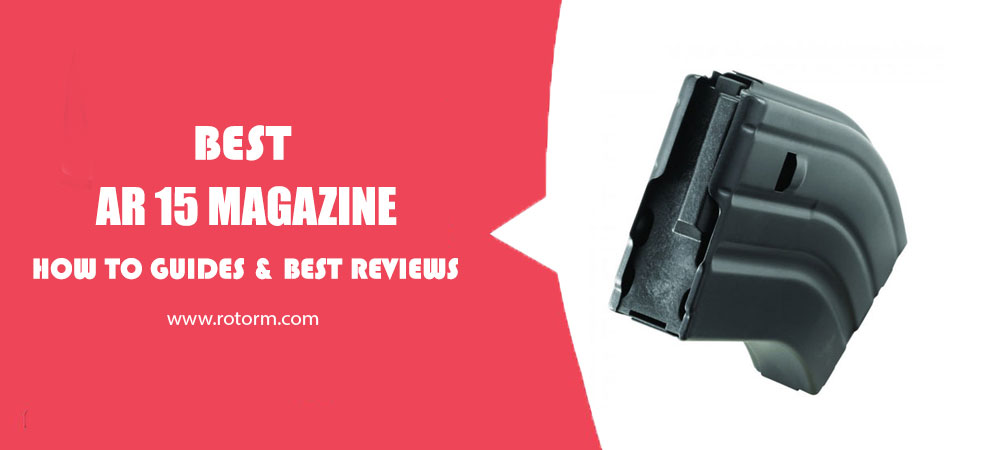 Benefits 🔥
💪 Capacity and Flexibility: It usually holds around 30 rounds, but there are also other capacities available such as 10, 20, or even high-capacity models that can hold 40 or 60 rounds. This range of options provides flexibility that can be tailored to a user's specific needs and preferences.
🏋️‍♂️ Lightweight: They are typically made from lightweight materials such as polymer or aluminum. This makes them easy to carry, reducing the overall weight of your gear, which is particularly useful for extended periods of use.
🛡️ Durability and Reliability: Modern models are robust and designed to withstand heavy usage. Their reliability and resilience in different conditions help ensure a smooth operation when needed most.
🛠️ Easy to Maintain: They are quite simple to disassemble for cleaning or maintenance. This ensures the user can keep them in optimum working condition with relative ease.
💰 Affordability: Compared to variants for other types of firearms, AR-15 models are relatively affordable. This means that shooters can have multiple mags without a significant investment, facilitating quicker reloading and sustained use.
Our Top Pick
ProMag AR-15 10-Round 5.56 Rollermag Magazine
Crafted from durable Technopolymer, ensuring enduring performance in demanding conditions. Anti-fatigue chrome silicon springs keep it loaded for up to six years worry-free. Uninterrupted action and lasting durability guaranteed.
Buy Now On OpticsPlanet
If you click this link and make a purchase, we earn a commission at no additional cost to you.
Features ⭐
🛡️ Material: They come in various materials like polymer, steel, and aluminum. Each material offers its own benefits. Polymer is very lightweight, steel is extremely durable, and aluminum is a balance between the two.
🔄 Follower Design: The follower is a crucial component that guides the ammunition into the firearm. Many of them feature an anti-tilt follower that ensures the smooth feeding of rounds, reducing the likelihood of malfunctions.
👀 Windowed Option: Some of them come with a transparent window or a round count indicator, which allows users to see how many rounds are left in the mag. This feature can be quite useful during tactical or competitive situations.
🎨 Color Options: They come in different colors, which not only helps users personalize their setup but can also help quickly differentiate between mags loaded with different types of ammunition.
🔧 Base Plate: Many of them have removable base plates. This feature makes it easier to clean it and potentially replace the spring if necessary.
🔄 Compatibility: They are designed to be compatible with a wide range of AR-15 models. This ensures users can use their mags with different rifles without issues.
Our Top Pick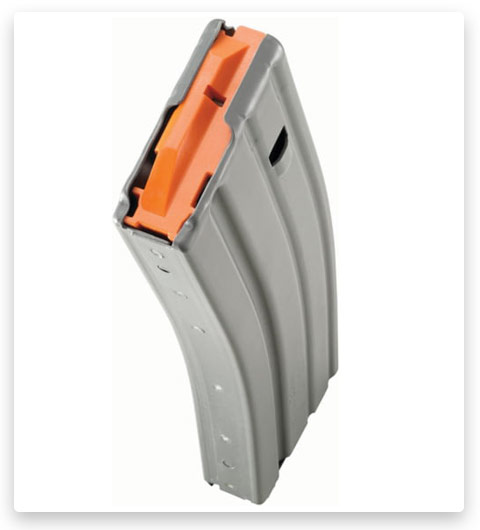 Duramag Speed AR-15 5.56/.223/300BLK
Crafted from premium 6061-T6 aluminum, this exceptional piece excels in lightweight durability, outperforming mil-spec models. Enhanced with heat treatment and 400 series stainless steel, it withstands tough conditions effortlessly.
Buy Now On OpticsPlanet
If you click this link and make a purchase, we earn a commission at no additional cost to you.
How To Choose The Best AR-15 Magazine? ⚖️
Choosing the best AR-15 magazine will depend on your specific needs, preferences, and the situations in which you plan to use your firearm.
❗ Here are some factors to consider when selecting:
🏋️‍♀️ Material: Consider what material you prefer. Polymers are generally lighter and more durable but may not perform as well in extreme temperatures. Steel and aluminum are typically heavier but can offer increased durability.
📏 Capacity: Determine what capacity best suits your needs. A larger capacity may be beneficial if you're using your gun for competition or home defense. However, in some states, there are legal restrictions on the capacity, so be sure to check your local laws.
🔒 Reliability: It's crucial that it feeds rounds reliably into your firearm. Look for variants with anti-tilt followers, which can help prevent jams and increase reliability.
💪 Durability: If you plan on heavy use or using your gun in rough conditions, durability will be a significant factor. Look for variants made from robust materials and with high-quality springs.
⚙️ Ease of Maintenance: Some of them are easier to disassemble and clean than others. If you don't mind spending a little extra time on maintenance, this may not be a big factor. However, if you want something quick and easy to maintain, look for variants that are simple to disassemble.
💸 Price: The cost can be a significant factor. More expensive variants often offer greater reliability and durability, but there are also plenty of affordable options that perform well. Consider your budget and what you're willing to spend.
🏆 Brand Reputation: Some brands have a better reputation for quality and reliability than others. Researching different brands and reading reviews from other users can help you make an informed decision.
🌟 Extra Features: Consider whether additional features like a window to see your round count or color-coded for different ammunition types would be beneficial for you.
Remember, the "best" AR-15 magazine will largely depend on your personal needs and preferences. It may be worth trying out a few different options to see what works best for you.
Best 🚀 AR 15 Magazine | Best AR 15 Mags
#1 Magpul Industries PMAG 10 GEN M3 AR-15/M4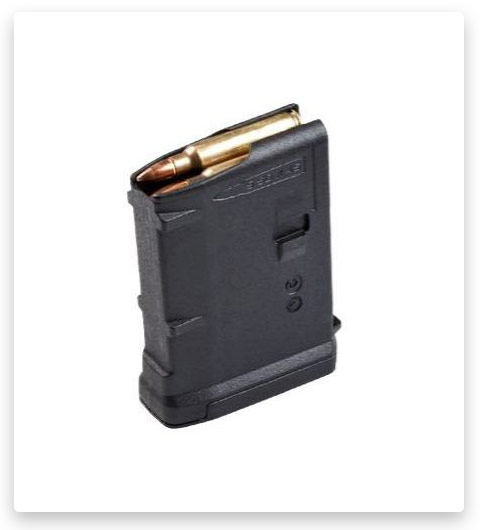 Experience the benefits of this cutting-edge magazine, purpose-built for performance and versatility. The modified internal and external geometry ensures compatibility with a wide range of firearms, making it the ideal choice for your shooting needs. You can trust its constant-curve internal geometry to provide smooth feeding, eliminating any hiccups during crucial moments.
Say goodbye to feeding issues with the anti-tilt, self-lubricating follower, ensuring consistent and reliable operation. The long-life USGI-spec stainless steel spring guarantees durability and performance, giving you peace of mind during extended use.
Designed with the user in mind, it features a ribbed gripping surface and an aggressive front and rear texture, ensuring a secure and comfortable grip. It also comes with paint pen dot matrix panels for easy identification marking, adding a touch of personalization.
Don't let debris intrusion hamper your performance. It includes a pop-off impact/dust cover, offering protection during storage and transit. Plus, tool-less disassembly simplifies cleaning and maintenance, so you can spend more time on the range and less on upkeep.
#2 FAB Defense Ultimag 5R 5-Round Limited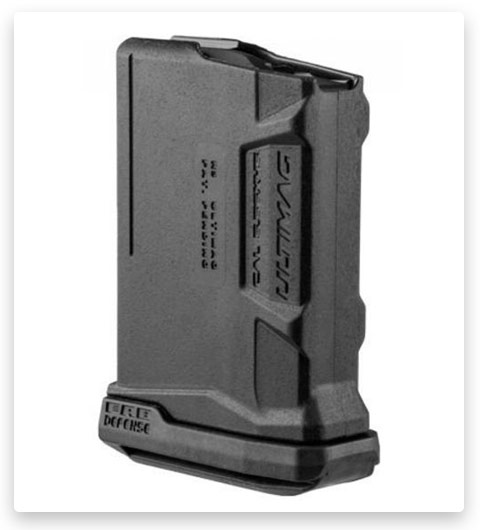 Embrace the benefits of this high-grade magazine, designed to optimize your shooting experience. Crafted with durable, lightweight polymer composite and steel, it ensures reliability and longevity, meaning you can focus on your shooting without worrying about malfunctions. The ergonomic design guarantees an enhanced grip and allows for lightning-fast magazine changes, giving you the competitive edge you need.
Enjoy the convenience of a 5-round capacity, making it perfect for situations where mag restrictions apply. Whether you're hunting or at the range, it is the ideal companion for your AR-15, M16, or M4.
Worried about compatibility? Rest easy knowing that they are not only compatible with 5.56x45mm NATO and .223 Remington rounds but also with 300 Blackout and their respective variants. Versatility at its finest!
Say goodbye to cumbersome tools, as this product can be disassembled by hand with ease, making cleaning and maintenance a breeze. With FAB Defense's impeccable craftsmanship, you can be confident that this model will withstand the rigors of your shooting adventures.
#3 Hexmag HX Ar-15 5.56×45 Magazine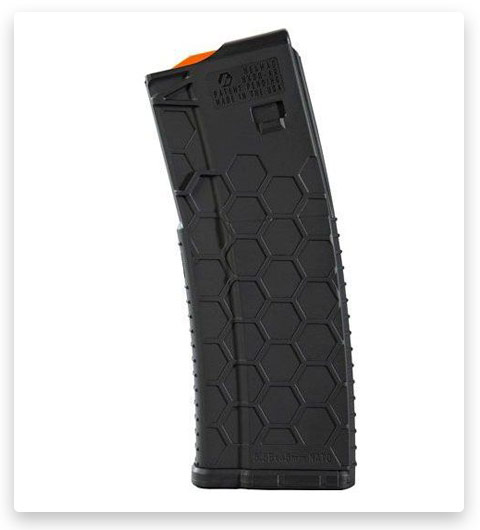 What sets it apart is its focus on functionality and durability. Crafted from high-quality polymer with the innovative HEXTURE design pattern, this magazine offers a secure grip, ensuring you can handle your firearm with confidence, even in challenging conditions.
We've made sure that it complies with regulations in states with 10-round capacity restrictions, so you can enjoy the benefits of Hexmag's legendary quality no matter where you reside.
Field cleaning is a breeze thanks to the patented Tool-Less Design, allowing for easy floorplate removal. Additionally, you have the option to customize the appearance with HexID color accessories, making it uniquely yours.
#4 FAB Defense Ultimag 10R 10-Round 5.56 AR-15 Magazine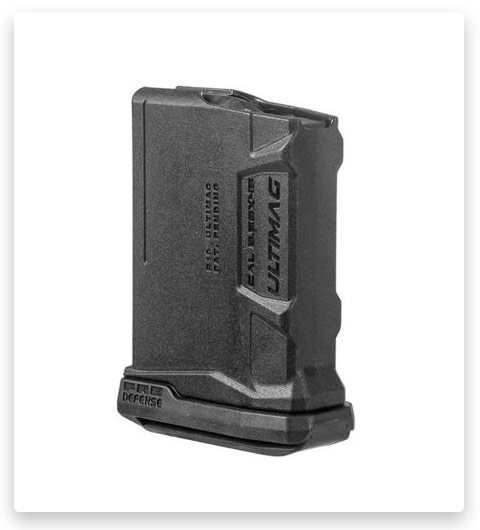 Crafted with an ergonomic design, it ensures a comfortable grip, allowing for lightning-fast magazine swaps, giving you the edge you need when it counts the most. Made from a durable yet lightweight polymer composite and steel, this magazine can withstand the harshest conditions without compromising its functionality.
Say goodbye to jams and malfunctions! It guarantees flawless ammunition feeding, so you can focus on your marksmanship with complete peace of mind. Its specialty-made floor plate offers easy coupling options for added versatility, making it an essential part of your shooting gear.
It isn't just practical; it also offers an eye-catching design. Choose from the sleek colors available – Black, Flat Dark Earth, or OD Green – and make a bold statement on the range.
But that's not all – it isn't just limited to the AR-15. Its compatibility with various firearms makes it a versatile addition to your arsenal. Plus, with a 10-round capacity, it adheres to regulations without compromising firepower.
#5 ProMag AR-15 5-Round 5.56mm Rollermag Magazine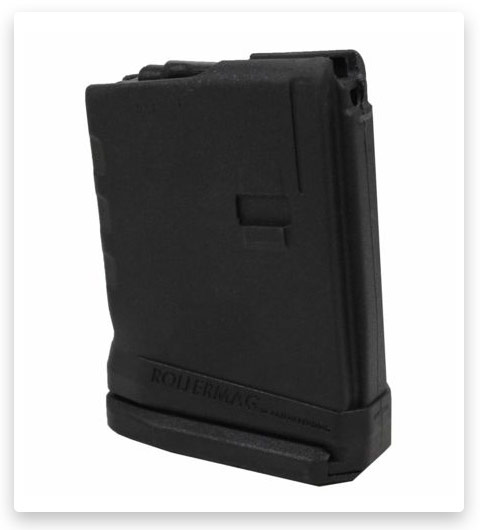 You get more than just a magazine; you get a game-changer. Unlike standard models, this innovative gem features a Roller Follower that ensures a smooth, anti-tilt rolling feed. No more frustrating jams or misfeeds, just uninterrupted shooting pleasure.
It is designed for the 5.56mm AR-15, providing reliable performance and effortless compatibility. Worried about durability? Fear not! It is constructed from Technopolymer and reinforced with ProMag's anti-fatigue chrome silicon springs, making it a tough, long-lasting companion for your shooting adventures.
With a 5-round capacity, it is perfect for any shooting situation, whether it's hunting, target practice, or competition shooting. Plus, it comes in three stylish colors – Black, Olive Drab, and Flat Dark Earth – so you can choose the one that suits your style best.
#6 Cross Industries AR15 Coupling Pistol Magazine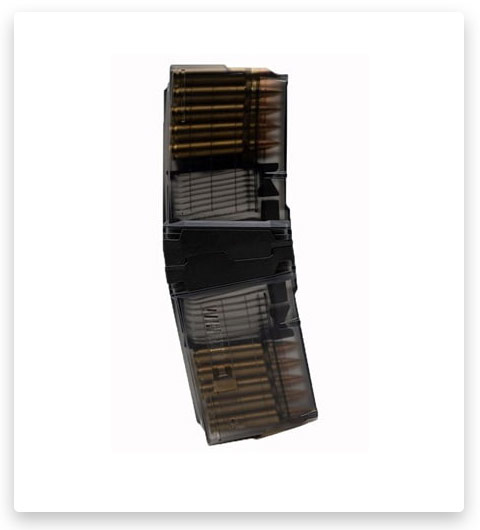 Experience the power of seamless reloading with the advanced coupling system. Easily convert it into various configurations with no additional tools required, giving you the edge you need in any situation. The bi-directional floorplates offer even more possibilities, making them incredibly versatile and adaptable to your shooting style.
Never run out of rounds when it counts! It comes as a set of 2, each holding 10 rounds, for a total capacity of 20 rounds. The transparent smoked color allows you to see at a glance how much ammunition you have left in each magazine, ensuring you stay on top of your game without missing a beat.
Constructed with premium-grade plastic, it is built to withstand the rigors of intensive use, making it your reliable companion on every mission. Its rugged design ensures durability without adding unnecessary weight, providing you with the perfect balance between performance and comfort.
#7 CMMG, Inc AR-15 .350 Legend Magazine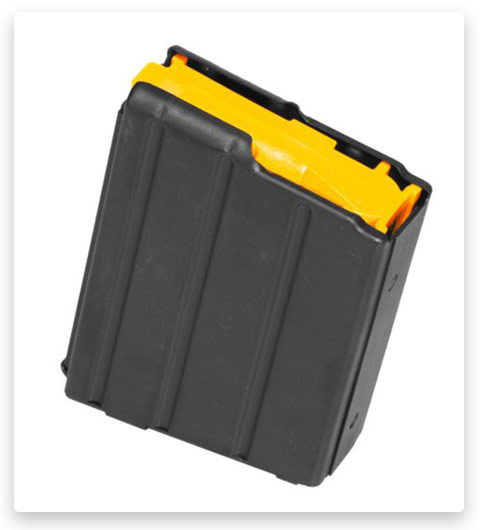 Featuring a 10-round capacity, this stainless-steel magazine is designed to accommodate .350 Legend ammunition flawlessly. Say goodbye to jams and misfeeds with the anti-tilt follower, ensuring smooth and reliable performance every time you pull the trigger.
Constructed with precision and built to last, it boasts a durable all-metal design, including the hardened steel follower. You'll appreciate the easy loading process and seamless fit, making it a breeze to handle during your shooting sessions.
It perfectly fits GLFA .350 Legend Rifle, allowing you to focus on the thrill of shooting rather than compatibility concerns. And with the compatibility confirmation from our expert Ethan, you can rest assured that it will deliver a top-notch shooting experience.
Whether you're a seasoned shooter or a passionate beginner, you'll appreciate the quality and hassle-free performance. Its versatility and reliability make it a fantastic addition to your shooting gear collection.
#8 ProMag AR-15 10-Round 5.56 Rollermag Magazine
Enjoy a seamless shooting experience with the revolutionary Roller Follower, providing a smooth and anti-tilt rolling feed. No more frustrating jams or interruptions, just uninterrupted shooting pleasure.
Crafted from durable Technopolymer, it ensures long-lasting use and reliable performance even in the most demanding conditions. Its anti-fatigue chrome silicon springs keep it loaded and ready for action for up to six years without any worries.
With its 10-round capacity, you can focus on the thrill of shooting without frequent reloads. It's perfect for precision shooting, range practice, or hunting trips.
It comes in a sleek black finish, adding a touch of style to your firearm. Worried about regulations? Rest assured that it complies with all government export policies, so you can purchase it with confidence.
#9 Ammunition Storage Components AR-15 .223/5.56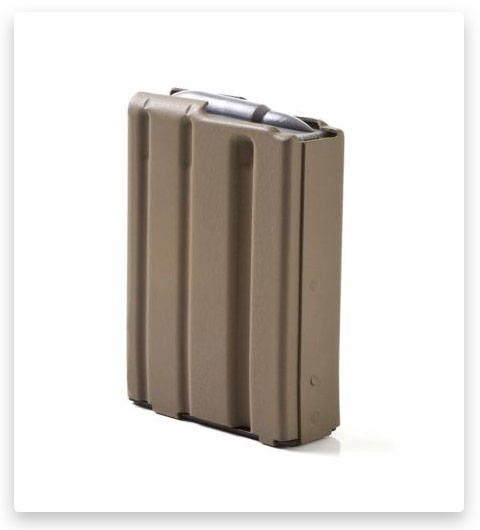 Experience the benefits of this lightweight aluminum magazine, meticulously crafted with precision in the USA. Its 6061 T0 grade aluminum, heat-treated to T6 condition, ensures exceptional durability and longevity, while the hard-coat anodized finish per MIL-A-8625 Type III class I provides added protection.
Say goodbye to jammed rounds and unreliable feeding! It boasts chrome silicon springs and mil-spec polymer followers, guaranteeing smooth and consistent ammunition feeding, even in the most demanding shooting situations.
Safety is a top priority, and it adheres to all applicable regulations. It comes with a government export restriction warning, meaning it's compliant with the U.S. Department of State and U.S. Department of Commerce regulations for export.
Whether you're a professional or a seasoned shooter, it will elevate your shooting experience. With a 2.3 rating and 3 customer reviews, you can trust its performance and quality.
#10 Duramag Speed AR-15 5.56/.223/300BLK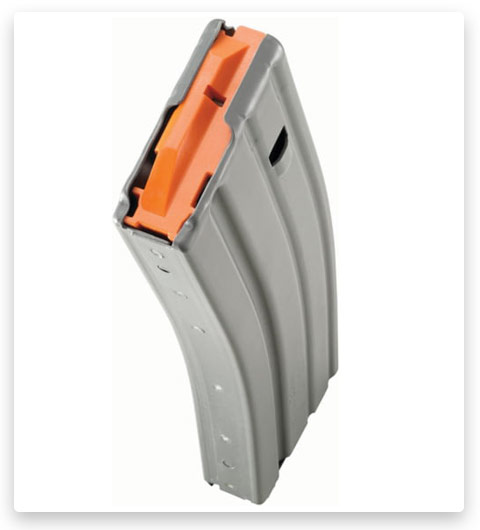 Designed with advanced proprietary coatings, this magazine boasts a molecular-level attachment, significantly reducing friction. The result? A smooth and problem-free operation that ensures your shooting experience is nothing short of exceptional. Even with the dirtiest ammunition, they won't let you down!
Crafted from high-quality 6061-T6 aluminum, it is not only lightweight but also incredibly sturdy. It surpasses the mil-spec aluminum model in every test, proving its mettle when it comes to enduring tough conditions. With heat treatment and a combination of 400 series stainless steel, it can withstand a beating that would break an ordinary aluminum model.
One of the standout features of it is its use of fully automated robotic welding stations, guaranteeing precise and dimensionally correct welds. The new snap-on anti-tilt follower, made from .020 gauge stainless steel, ensures proper stacking of rounds, minimizing jamming issues and delivering unmatched functionality.
Bonus: MagPump .223/5.56 AR-15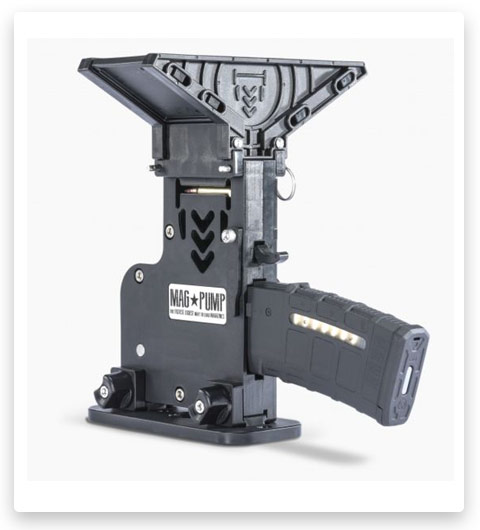 Designed with the shooter in mind, this innovative loader is engineered to deliver unparalleled performance and convenience. Say goodbye to hand fatigue and hello to more time at the range with this game-changing accessory.
Forget about struggling with manual loading; it is here to make your shooting experience smoother and more enjoyable. With its hopper-fed design, you can load up to 90 rounds at a time, reducing loading time by over 50%. No more fumbling with individual rounds or wasting precious range time on loading mags.
Constructed from lightweight and durable polymer, this loader is built to withstand the rigors of regular use, ensuring you get years of reliable service. It's compatible with all Mil-Spec AR-15, so you can easily use it with your favorite gear.
It features built-in safeties that prevent damage to rounds during loading and stop the loading process when the magazine is full. This added safety ensures your ammunition remains intact, making it a must-have for any serious shooter.
Installing the loader is a breeze – simply mount it to any Weaver or Picatinny rail. Once it's in place, loading becomes a quick and effortless task. No more straining your fingers or wasting valuable range time. Spend more time perfecting your aim and less time fumbling with ammo.
Why Do I Need More Mags? 🔢
There are several reasons why you might want to have multiple magazines for your AR-15 or any other firearm:
⏩ Faster Reloading: If you're in a situation where you need to fire many rounds quickly, such as in certain competitive shooting events or in a self-defense situation, having multiple pre-loaded mags can significantly reduce the time it takes to reload your firearm.
🎯 Different Types of Ammunition: If you use different types of ammunition for different purposes (such as hollow-point rounds for self-defense and full metal jacket rounds for target shooting), having separate variants for each type can make it easier to switch between them.
⚙️ Wear and Tear: It can wear out over time. Springs can weaken, feed lips can bend or break, and bodies can crack. Having multiple variants can ensure you always have a backup if one fails.
🎯 Training: If you're training or practicing, it's beneficial to have multiple mags. This allows you to practice reloading and also means you can shoot for longer without having to stop and reload.
📜 Legal Restrictions: Some locations have legal restrictions on capacity. Having different variants with different capacities can ensure you're always in compliance with the law, no matter where you are.
🚨 Emergencies: In a survival or emergency situation, you may not have the time or ability to reload a single mag. Having multiple variants can ensure you have enough ammunition readily available.
🛒 Availability: There may be times due to increased demand, production issues, or changes in legal regulations when it becomes hard to find or more expensive. Having a good supply of magazines when they're readily available can prevent potential problems in the future.
Remember, while having multiple magazines can be beneficial, it's also essential to properly maintain them. Regularly clean and inspect your magazines and replace the springs or the entire magazine if they start to show signs of excessive wear.
FAQ 📚
Conclusion 🏁
The market is full of gear for AR15, among which there are not a few fakes. It is recommended not to purchase mags with the lettering National, USA, or without any names. Try to choose trustworthy companies, and check the genuineness of the product. #1 Magpul PMAG M3 is one of the most well-known and reliable AR variants for an affordable price on the shooting gear market. If you use AR15 rifles for. 223 or 5.56, the same mags will fit them.
Orlite mags from Bushmasters should be double-checked, because of known malfunctions with them, but excluding those cases, they operate well. Remember that one of the most important mag's features is an anti-tilt follower, providing good work for the bolt to pick it up. The best spring material is stainless steel to be resistant to dirt, debris, and corrosion. Long-lasting magazines have a durable polymer body; non-quality casing material can split at the spine, so pay attention to the producers' reputation while buying the mags.
Best pick: Magpul Industries PMAG 10 GEN M3 AR-15 – implemented first the polymer material for magazines and made that widely accepted. These mags give more time at the range. Due to the anti-tilt and self-lubricating options, follower reliability is improved.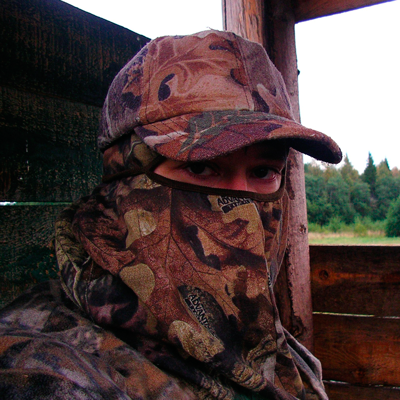 Tatiana Kursakova
Professional shooter, traveller, survivalist
My love of guns is in my blood, since childhood I have spent hours enjoying the beauty of guns and adored going through their parts.
Tactical accessories are another passion of mine that I could write about endlessly - my house and garage are full of tactical gadgets, luckily my family shares my interests.
I'm infatuated with traveling that's why work at one place with a daily routine and standard schedule is not for me. I prefer copywriting and English tutoring as a freelancer. I live in a male family among constant talks about cars, guns, hunting, fishing, and, of course, dinosaurs 😊.
My husband is an obsessed hunter, and my two sons are fans of «Demolition Ranch» of YouTube blogger Matt Carriker. They are my best consultants about weapon and all-around ammunition topics. All together we share a love for adventures. Every camping or mounting hiking trip is a "small survival", giving irreplaceable experiences. Nothing can be better than the satisfaction of observing wild nature.
Motto: «Born in Ukraine, made is the USA».
Read more
about our team
of expert authors.
Affiliate Disclosure: Rotorm.com sometimes gets paid for listings, through sponsors or affiliate programs like Amazon, Optics Planet, Lucky Gunner, Brownells, Cabelas, Rainier Arms, 5.11 Tactical, Bass Pro Shop, etс. Clicking a link helps keep Rotorm.com free, at no extra cost to you!
About the author: Each article on our site is written by experts in survival and tactical equipment, gun enthusiasts, extreme travelers, military, law enforcement and desperate professionals, read about the author at the bottom of the article or visit "About Us" page.
Note: The views and opinions expressed in this article are those of the authors and do not necessarily reflect the official policy or position of any agency.