Affiliate Disclosure: Rotorm.com sometimes gets paid for listings, through sponsors or affiliate programs like Amazon, Optics Planet, Lucky Gunner, Brownells, Cabelas, Rainier Arms, 5.11 Tactical, Bass Pro Shop, etс. Clicking a link helps keep Rotorm.com free, at no extra cost to you!
About the author: Each article on our site is written by experts in survival and tactical equipment, gun enthusiasts, extreme travelers, military, law enforcement and desperate professionals, read about the author at the bottom of the article or visit "About Us" page.
Note: The views and opinions expressed in this article are those of the authors and do not necessarily reflect the official policy or position of any agency.
Various optical sights are widely used to improve the accuracy of firearms. In particular, in rifles of the AR-15 system, optical devices from different manufacturers are widely used, which significantly increase the accuracy of fire at long distances.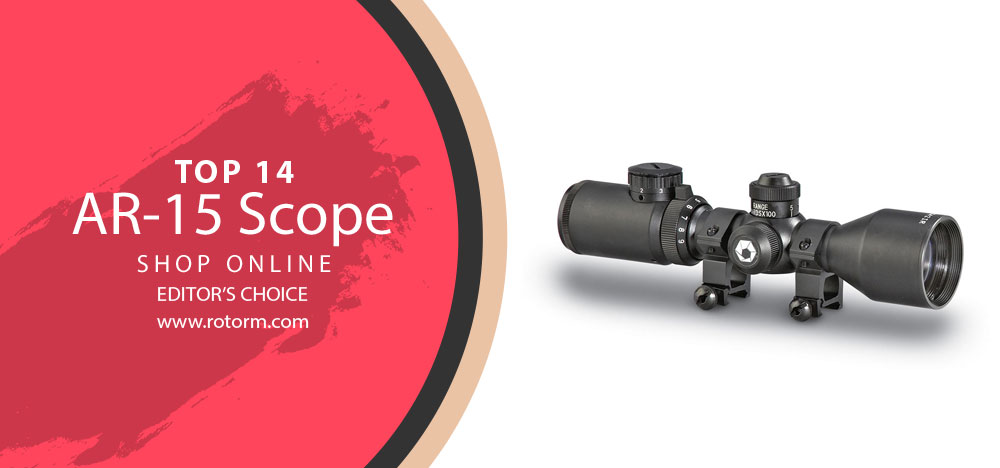 By equipping products with superior image contrast, complex magnification lenses, and other accessories, the result is unique product quality for users. Our article lists the best models of riflescopes for AR-15 rifles from the world's leading manufacturers.
TOP-14 AR-15 Scope
| Image | Product | Brand | |
| --- | --- | --- | --- |
| | Vortex Spitfire 3x Prism Scope - Editor's Choice | Vortex | |
| | Trijicon ACOG 4x32 Scope | Trijicon | |
| | Primary Arms 2.5X Compact AR-15 Scope | Primary Arms | |
| | Vortex Spitfire 1x-AR Prism Scope SPR-200 | Vortex | |
| | Steiner T5Xi 3-15x50mm Riflescope | Steiner | |
| | Leapers UTG 3-12x44mm SWAT IE AO Mildot Riflescope | Leapers | |
| | Primary Arms 1-6x24mm SFP Gen III Illuminated Riflescope | Primary Arms | |
| | Firefield Rapedstrike 1-6x24mm SFP Riflescope | Firefield | |
| | Bushnell AR Optics 1-8x24mm Riflescope | Bushnell | |
| | ATN X-Sight 4K Pro Edition 5-20x Smart HD Riflescope | ATN | |
| | Leupold VX-Freedom AR 1.5-4x20 Riflescope | Leupold | |
| | BSA Optics Tactical Weapon Series 4x30mm Riflescope | BSA Optics | |
| | Barska ARX 1x35 Multi-Reticle Red Dot Scope | Barska | |
| | Simmons 22 MAG 3-9x32 Rimfire Rifle Scope | Simmons | |
#1 Vortex Spitfire 3x Prism Scope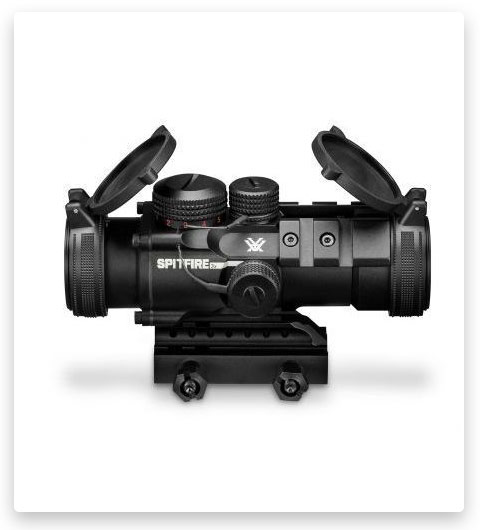 The latest model of riflescope with prismatic optics is ideal for quick target acquisition. Thanks to its advanced functionality, it is perfect for shooting at close and medium distances. Designed by the geniuses of Vortex, the red dot prism scopes combine technical sophistication with a wide range of high-performance features and the finest materials on the market today. The shock-resistant design is equipped with a DRT (Dual Ring Tactical) reticle, engraved directly on the prism to ensure stable aiming at any time of the day and in any field conditions. With a choice of red and green illumination with 5 different intensity levels, using the telescopic sight will be as convenient as possible. Prism-based anti-fog lenses guarantee compactness and superior optical quality.
#2 Trijicon ACOG 4×32 Scope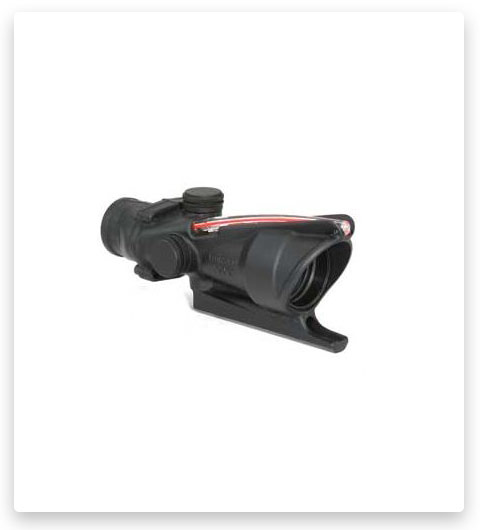 Riflescope for AR-15 rifles of Trijicon TA31 ACOG 4×32 model with red reticle and double illumination provides excellent shooting accuracy. The effective firing range when using this optics model is 800 meters when firing 5.56 caliber bullets. It guarantees quick and accurate hitting of any targets, both stationary and moving. The scopes of this series are compact and ergonomic to install and configure. Ideal for use in low light or at night. The sight is equipped with a bright daytime reticle using fiber optics that absorb ambient light. The fiber optic sight of this model is equipped with additional tritium components and combines the traditional firing accuracy and target acquisition speed. Specifically designed for efficient use with the M16 family of rifles, every feature of this model has been specially designed with a focus on compatibility.
#3 Primary Arms 2.5X Compact AR-15 Scope (OpticsPlanet Exclusive)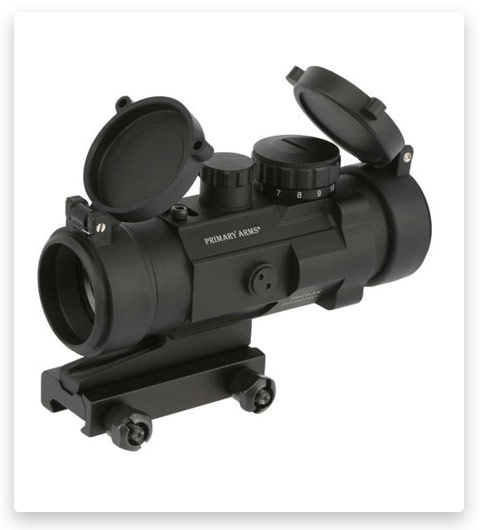 Dramatically improve your mid-range fir shooting by complementing your rifle with the innovative Primary Arms 2.5X Compact AR15 scope with the patented CQB ACSS reticle. The illuminated reticle with a fixed actuator uses 12 different brightness settings and is powered by a CR2032 battery, ensuring convenient aiming selection in full accordance with the current ambient lighting conditions.
The compact, easy-to-adjust prismatic sight has a completely waterproof housing and is protected from fogging. Recommended mounting using the supplied 1913 Picatinny Rail mount or use with any standard full-size ASOG mount. Get a compact illuminated scope for crisp, clear images.
#4 Vortex Spitfire 1x-AR Prism Scope SPR-200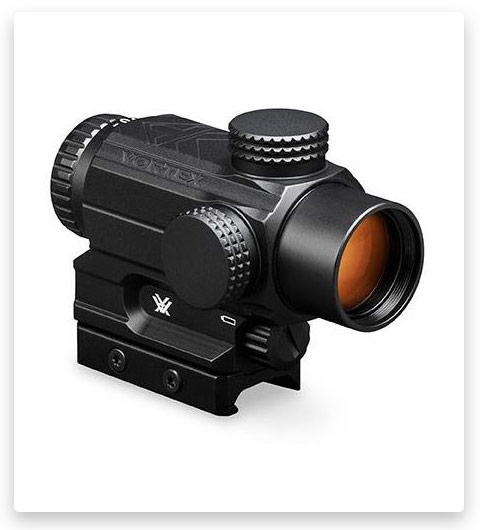 Thanks to the installation of this model of a tactical optical sight on your AR-15 rifle, you will receive a bright, clear image and will be able to detect the target as quickly as possible. This series of compact prismatic red dot scopes from Vortex features intuitive rear-facing controls for quick and easy access whenever you want. Choose a red or green mesh with 5 different light intensity levels for better visibility in all lighting levels with the Durable Prism Scope Vortex Spitfire 1x-AR. Waterproof, anti-fog, and shockproof, the lightweight Vortex Spitfire 1x-AR prism scopes are a great addition to your shooting arsenal in almost any situation.
#5 Steiner T5Xi 3-15x50mm Riflescope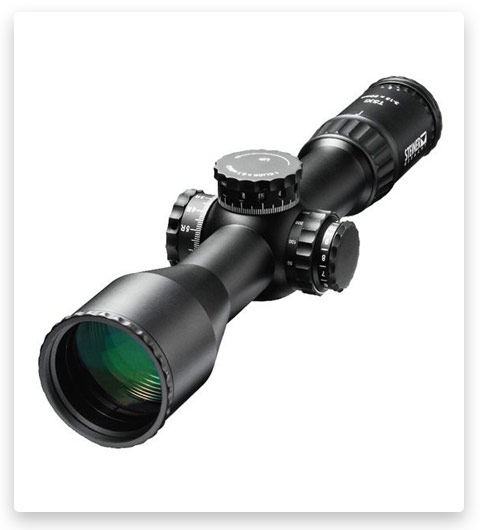 This rifle scope is the perfect choice for maximum accuracy in precision shooting competition and hunting. This riflescope from the absolute experts at Steiner is ideal for the AR-10 or AR-15 rifles. Providing excellent shooting results at medium and long-range, it guarantees an accurate hit right on the target from almost any distance. With a large eyecup and static eye relief, this optic will provide a wide field of view for almost any application. The scope is easy to zero, incredibly easy to use, and features a low-profile turret system. With tactical and audible adjustment clicks, you don't have to lose target while adjusting the scope settings.
#6 Leapers UTG 3-12x44mm SWAT IE AO Mildot Riflescope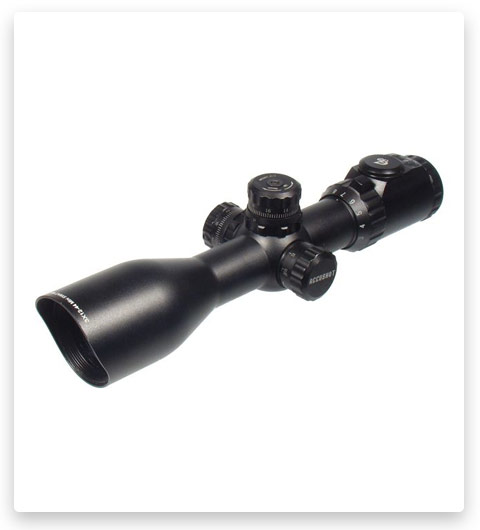 The compact and comfortable Leapers UTG 3-12x 44mm SWAT 30mm Tube riflescope is equipped with multiple lenses with a high-quality emerald coating to achieve maximum light transmission and better image clarity in all weather or field conditions. The scope is built on the Leapers True Strength platform, completely sealed and nitrogen filled, shockproof, anti-fog, and waterproof. The reticle with improved illumination on this scope with excellent protection against moisture and rain penetration offers a wide range of settings — a multi-color mode with 36 colors from the color spectrum for personalized lighting, as well as an original RGB mode with red, green illumination, and 7 different brightness settings for expansion opportunities to improve the visibility of the reticle and target detection in the most extreme conditions. This scope model has a low-profile control element with two soft and ergonomic control buttons, which are designed to quickly adjust the main parameters of the shooting right during the battle. The superior zero-lock, zero-reset turrets provide the scope with excellent consistent and vertical aiming angle adjustments, while the side-wheel adjustable turret provides flexible parallax adjustment from 10 yards to the maximum range possible.
#7 Primary Arms 1-6x24mm SFP Gen III Illuminated Riflescope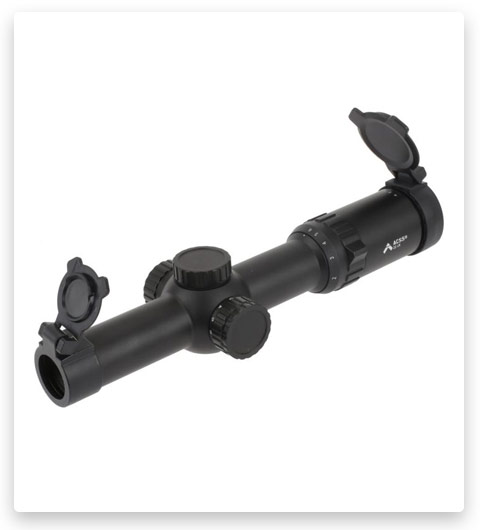 The newest model of the Primary Arms 1-6×24 mm Gen III riflescope with illumination, equipped with the Advanced Combined Sighting System reticle, which guarantees full compensation for bullet fall, wind retention, and fast aiming at a moving target with an estimate of the range. The aiming system is easy to use and intuitive is as accurate as possible at 300-800 yards and is incredibly fast to aim at 0-300 yards. The Primary Arms 1-6×24 Gen 3 SFP riflescope has a uniquely strong second focal plane design that perfectly holds the reticle on your target for fast capture while maintaining low power and high functionality at maximum power (aimed automatic fire). Rugged and waterproof with a lightweight design, the Primary Arms 1-6x BDC rifle scope is the perfect addition to the shooting arsenal of the sports, professional, and hunting enthusiast.
#8 Firefield Rapedstrike 1-6x24mm SFP Riflescope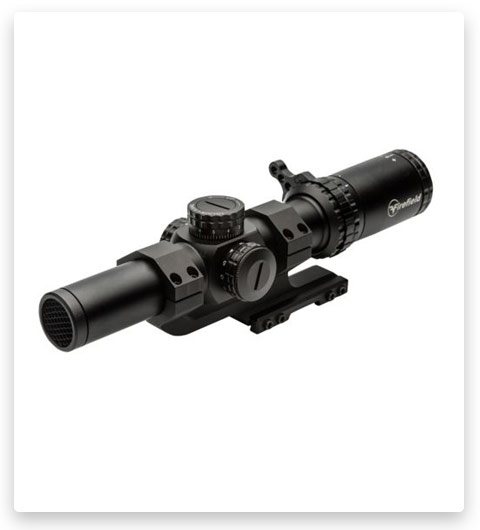 To expand the possibilities of conducting aimed fire, universal optics are required. Thanks to the latest product from the world's most famous manufacturer, the shooters have the opportunity to hit the target accurately from a long distance, even in the most dynamic battle conditions. Magnification 1-6x provides fast and accurate aiming with shooting without distorting the target or reticle. The manufacturers have kept the illuminated green or red Circle Dot in the second focal plane as simplified as possible, so the shooter's field of view is not limited. Bullet drop compensation is calibrated for 5.56 rounds. The set of optics includes everything you need to go to the shooting range immediately after installation and try the upgrade of the weapon's capabilities. The scope of delivery includes a cantilever mount to ensure the correct position when firing from the AP-15, a lever for quickly changing the magnification, a honeycomb filter to reduce glare, and resettable fixing turrets. Equipped with multi-layer anti-reflective glass and an IP67 waterproof case, it provides the best picture clarity both day and night.
#9 Bushnell AR Optics 1-8x24mm Riflescope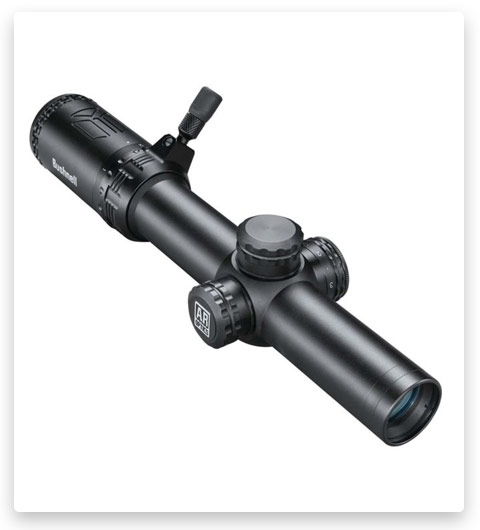 The capabilities of the AR-10 and AR-15 rifles are significantly expanded with the acquisition of this model of optical sight. Due to its versatility, this model of optics is suitable for shooting a wide range of ammunition – 22 LR, .223 / 5.56, .308, 300 Blackout, and even 6.5 Creedmoor. The scope is equipped with a dedicated firing power switch that can be set to two different heights, making these scopes as customizable as the rifles they are used with. The newest line of AR Optics scopes from Bushnell will definitely not disappoint all target shooting enthusiasts in hunting or sporting events.
#10 ATN X-Sight 4K Pro Edition 5-20x Smart HD Riflescope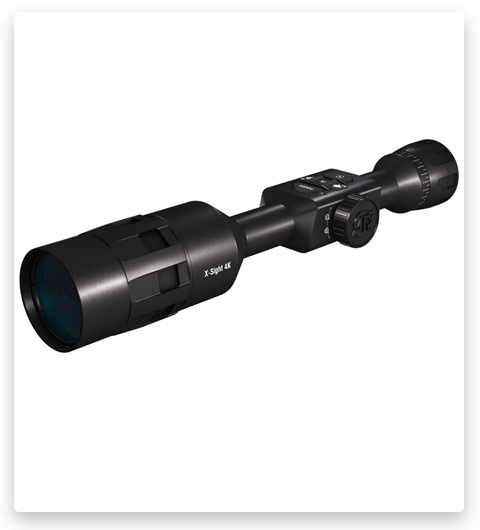 The latest ATN X-Sight 4K Pro Edition 5-20x Smart HD riflescope combines the advantages of technological advancement and adds high-resolution night vision to the scope for accurate and detailed enlarged images at any time of the day or night. Equipped with an ultra-sensitive 4K ultra-HD sensor with a built-in dual-core processor for simultaneous video recording and streaming, every shot can be recorded at the press of a button on the body. The ATN X-Sight 4K Pro 5-20x Intelligent Sight is classically designed so you can easily mount it on your favorite rifle with standard 30mm scope rings. The battery provides 18 hours of battery life. The perfect addition for anyone looking for great shooting performance.
#11 Leupold VX-Freedom AR 1.5-4×20 Riflescope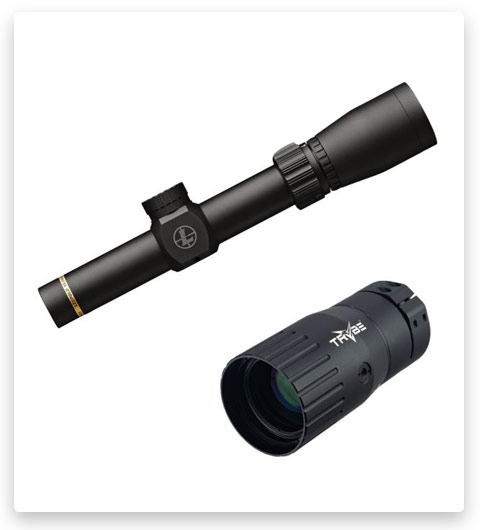 The latest rifle scope for AR-10 and AR-15 rifles provides all the features you need to get the most out of your rifle. The model provides an extended field of view and also guarantees accurate and accurate shots at medium distances. Every scope design must pass 5000 impact testing to be successfully passed on to the end-user. Thanks to this stringent certification, the new scope offers unmatched performance and reliability. Combined with various options for fine-tuning the image parameters, this scope model will be an excellent addition to your shooting arsenal.
#12 BSA Optics Tactical Weapon Series 4x30mm Riflescope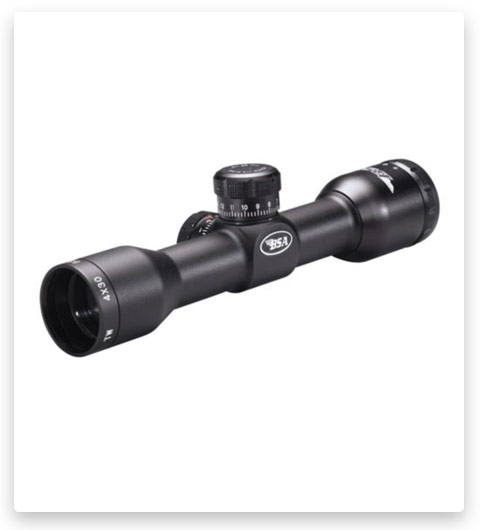 The newest models of scopes are designed specifically for use with firearms when performing tactical missions intense combat conditions. The scopes can be effectively used for quick target acquisition, instinctive, and accurate aiming shooting. The riflescope features a rugged, one-piece tube design, push-pull turrets, and fast focusing to meet all targeting optics requirements. The delivery set includes mounting equipment fully compatible with AR, SKS, and other rifles with Weaver rails. The sight of tactical weapons shows itself best on semi-automatic rifles and those models where it is recommended to use compact optics. Thanks to the integration of the latest technology, they have a lower parallax error than other scopes of the same quality.
#13 Barska ARX 1×35 Multi-Reticle Red Dot Scope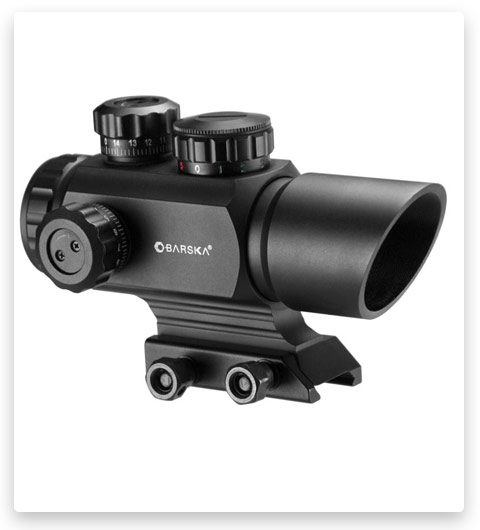 Aim at the target with the latest red dot scope sight with multiple reticles. Designed by leading weapons engineers, this scope model is equipped with an adjustable rheostat that allows the user to adjust the brightness of the image in any lighting situation. The scope is supplied with a multi-pole reticle and various illumination reticle schemes that can be adjusted to 5 different brightness levels. It shows itself well when performing tactical tasks and shooting at close distances.
#14 Simmons 22 MAG 3-9×32 Rimfire Rifle Scope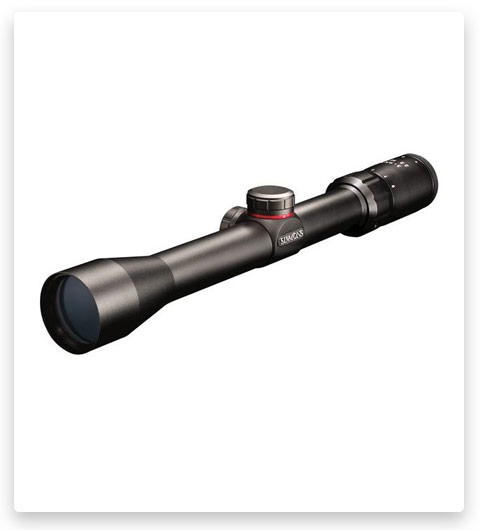 The scope of this series continues the tradition of the most popular scope in America. This model is equipped with the patented TruZero adjustment system and eyepiece for the fastest possible target detection, providing unprecedented performance. The scope is designed and tested by the best experts in the arms industry. This system replaces the traditional gimbal/bias spring system with a flexible lift system, providing maximum stability in all conditions. At the heart of the design is an innovative system with combined ball-bearing retainers that provide a clear and audible click. This provides complete confidence that the settings you make are accurate and reproducible.
Bonus: Vortex 30mm Cantilever Riflescope Ring Mount for AR-15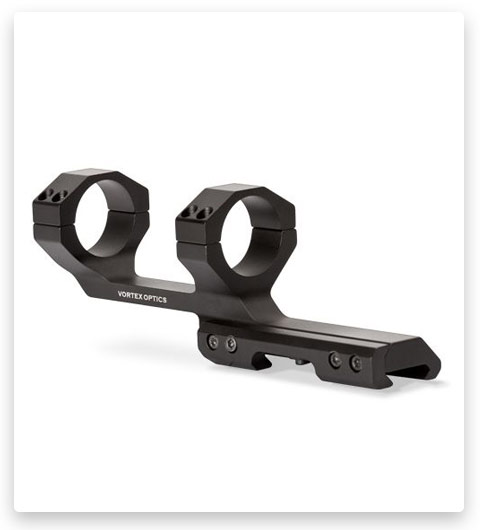 The 30mm scope ring ensures the correct use of the scope and mounts it at the optimum height for the shooter's comfort. The ring mounts are orientated two to three inches off, allowing the riflescope to be mounted directly in front. Thanks to the offset position, you can maintain the correct head position and eye relief when viewing through the telescopic sight. The cantilever scope ring is a one-piece design comprising two scopes and two integrated 30mm diameter rings, suitable for the widest scope range. Made of high-strength aluminum, it is lightweight and does not compromise the accuracy of your rifle.
FAQ
Conclusion
The modern weapons industry requires additional accessories and improvements to existing weapon models. Thanks to the supply of rifles with high-quality optics, each shooter will aim to shoot at a set distance with minimal errors, even in poor visibility or dynamically changing combat conditions. In our article, we have listed the best scopes from the world's leading manufacturers. If you are looking for a universal optical sight, then pay attention to #8 and #9. The most versatile tactical sights are #1, #4, #12. The most successful choice for hunting is #5 and #7.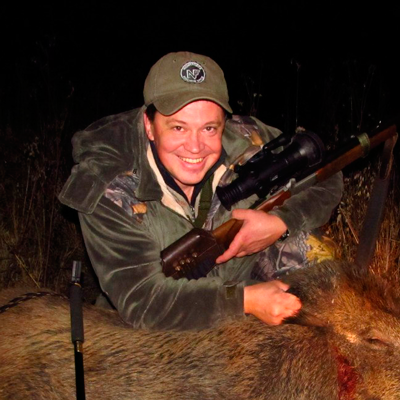 Yury Alexeev
Gun and Hunting Expert
The author of analytical top articles on firearms and accessories — a recognized expert in the field of survival in the wild, the author of many articles on quality camping and hunting equipment, and a firearms enthusiast. Due to many years of experience in hunting trips and studying the technical side of collecting firearms — both for hunting and for clay pigeon shooting — the author has many valuable tips to harmonize the passion for hunting and bring to it exceptional quality in terms of equipment and outfit.
My articles are precisely analyzed technical information and equipment specifications that allow a real hunter to assemble a decent set of weapons for multi-day outings in the wild. From the tents to the well-oiled gun, everything should meet the demands of the extreme entertainment enthusiast. Technically perfect weapons can greatly facilitate hunting even in the wilderness — choosing only the most qualitative, modern optics and other accessories for weapons, hunting efficiency will be maximum.
When choosing a weapon for hunting, pay attention to its specifications, and, above all, to the convenience for yourself — using high-quality equipment, you will discover the wonderful world of accurate shooting and successful hunting even in those weather conditions that don't imply hope for the shooter's eyes. Yury Alexeev - weapon and hunting expert, CEO of
Silencer.Systems
Read more
about our team
of expert authors.