Every Ruger 10/22 rifle enthusiast knows that, with the right upgrades, they can transform the functionality and performance of their firearm. But which upgrade make for a worthwhile investment? In this blog post we'll be giving you details on why some specific enhancements might be more beneficial to your shooting need to get optimal accuracy at range and reliability when it matters! 😎🔥
Best Ruger 10/22 Upgrades 😉
The Ruger 10/22 is one of the most popular rifle platforms today and many shooters have taken advantage of its customization options to make their unique guns.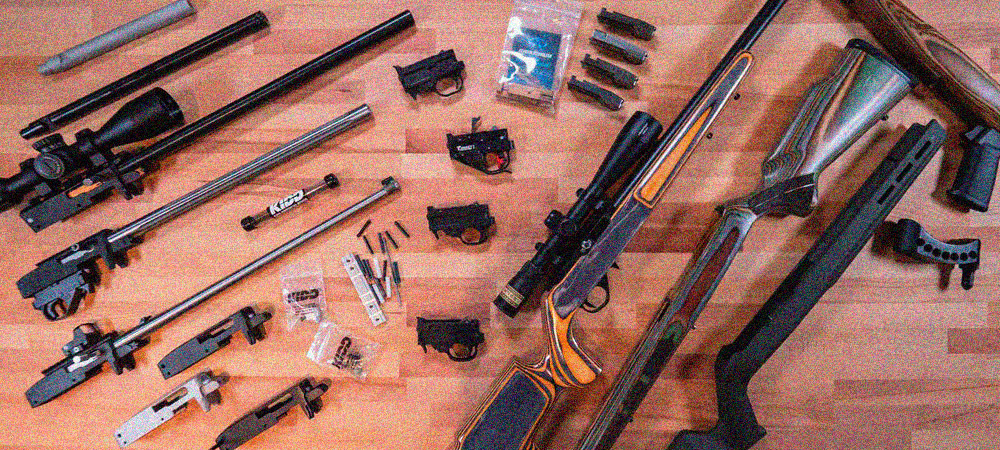 🟩 Stock – is the outer piece on a rifle that houses the action and other components, and it plays an important role in accuracy and ergonomics.
🟩 Triggers – a crucial part of any upgrade. It helps to improve the accuracy, reliability, and overall performance of your rifle.
🟩 Compensators – is an upgraded part designed to reduce the amount of muzzle rise, decrease felt recoil and improve accuracy when shooting. It works by redirecting propellant gasses to the side, instead of allowing them to escape out the front end of your rifle's barrel. This makes it easier to keep your sights on target and greatly reduces recoil, leading to improved shooting performance.
🟩 Charging handle – replaces the standard bolt handle, and provides a way for you to manually cycle the action without having to use your finger on the trigger. This makes it much simpler to reload quickly and more safely.
🟩 Barrels – is one of the most important upgrades to make on a Ruger 10/22. It's essential for accuracy and can make all the difference when it comes to your shooting experience.
🟩 Magazines – is an essential accessory for the Ruger 10/22. It is a type of ammunition storage and feeding device that holds several rounds ready to be loaded into the chamber of a firearm.
🟩 Sight/Optic – is one of the most important Ruger 10/22 upgrades available. Any of its sighting systems will make your rifle much more effective and accurate.
🟩 Sling – is an accessory used to securely and comfortably carry your Ruger 10/22. A sling will allow you to easily transport your rifle wherever you go, whether for hunting or target practice.
✨The Ruger 10/22 has been an iconic rifle since its introduction in 1964. It is reliable, accurate, and affordable – making it a great choice as a first rifle or even an upgrade to your current arsenal.
📌But don't forget about proper care of your rifle!
✨There are many different accessories and upgrades available for the Ruger 10/22 that can help take your shooting experience to the next level.
Ruger 10/22 Stock 🙂
The stock is an important part of any gun, and it can make or break your experience with a firearm. Fortunately, there are plenty of upgrades available to improve the performance and feel of your Ruger 10/22 stock.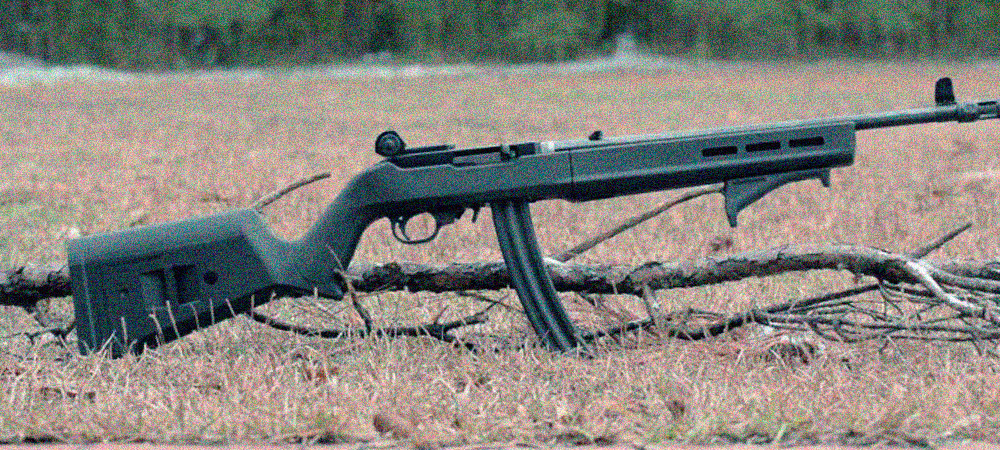 Whether you're looking for ergonomics, accuracy, performance, customization, or just overall looks; there are upgrades available to suit every need.
Types & Benefits 🤩
New stock can provide improved accuracy and comfort with your rifle and make shooting much more enjoyable. With a wide range of materials and designs, there are endless options to choose from.
☑️ Wood stocks offer a timeless classic look that is both aesthetically pleasing and reliable in all weather conditions.
🔶 Wood stocks have excellent insulation qualities, keeping your barrel cool during extended use.
🔶 They also absorb shock waves generated when firing which will help reduce felt recoil significantly, especially with heavier rounds like .308 Winchester or 6.5 Creedmoor.
🔶 Best of all, wood stocks are very durable and won't show wear or tear from handling.
☑️ Fiberglass stocks are an excellent option for those looking for maximum weight savings and unfailing accuracy.
🔶 They provide superior weather resistance, making them ideal for shooters who frequently shoot in harsh conditions.
🔶 Fiberglass is also extremely durable and will stand up to the rigors of even the most demanding shooting sports.
🔶 Best of all, fiberglass stocks offer maximum customization options with various colors and textures available to match your unique style.
☑️ For those who want a more modern look, aluminum stocks are a perfect choice.
🔶 Lightweight yet sturdy, aluminum stocks won't add unnecessary bulk while still providing stability when firing your Ruger 10/22 rifle.
🔶 Aluminum stocks also come with pre-drilled holes that make it easy to add your accessories like a cheek rest or palm swell for added comfort.
No matter what type of stock you choose, upgrading your Ruger 10/22 rifle with a new stock can provide enhanced accuracy and performance as well as improved comfort while shooting.
How to remove it? 🤔
Removing the Ruger 10/22 stock can be a bit of a daunting task. However, with a few simple steps, you can have your gun looking and feeling like new in no time!
➡️ First off, make sure to unload the firearm and ensure that it is safe for work on.
➡️ Next, remove any magazines or ammo from the gun.
➡️ Then, unscrew and remove the buttstock screw located at the rear of the receiver. Now you are ready to slide out your old stock!
➡️ Gently pull back on the plastic tab situated below the barrel while slowly pulling outwards on either side of the stock until it comes loose from its grooves in the receiver.
🛠️ You may need to use an Allen wrench or screwdriver depending on your model. Once removed, you can install your desired new stock!
Ruger 10/22 Triggers 😉
The Ruger 10/22 is one of the most popular and versatile rifles on the market today, and as such, it deserves a trigger that can bring out its full potential. Luckily, there are plenty of rifle triggers available to help you get that perfect shot every time.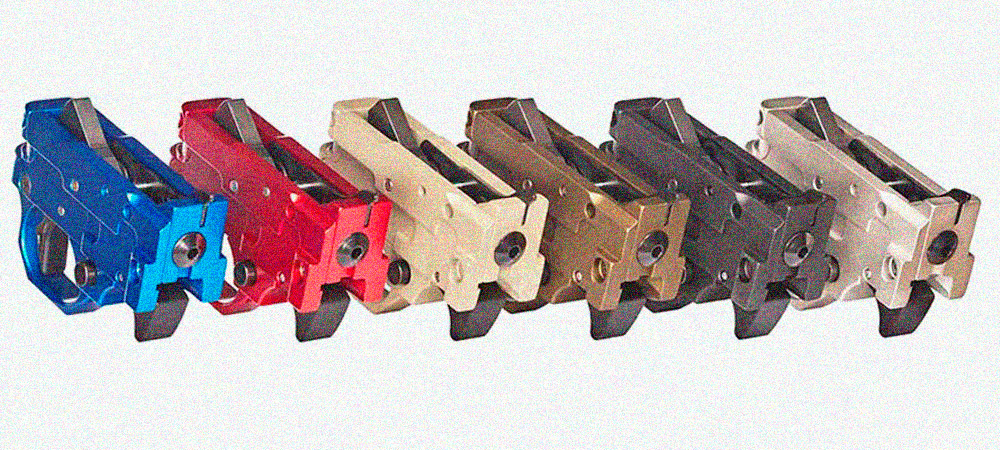 ✳️ From drop-in kits to full replacement assemblies, these triggers deliver improved accuracy and smoothness not achievable with factory models. Whether you need an upgrade for competition shooting or target practice, these accessories will make your rifle more reliable than ever before.
Is it worth it? 🤨
Absolutely❗ The trigger is one of the most common upgrades that gun enthusiasts do to their rifles due to its low cost and ease of installation. There are a variety of aftermarket triggers available for the Ruger 10/22, ranging from drop-in kits and upgraded parts to complete trigger groups.
How to install it? 🛠️
Installing a trigger on your Ruger 10/22 can be an exciting and rewarding experience that will greatly improve the accuracy of your rifle. Having a good trigger is essential for successful shooting, so make sure you choose one that fits your needs.
✔️ The first step in installing is to remove the stock trigger assembly from the rifle. Using a pair of pliers, unscrew and unplug the two levers located beneath the receiver and behind the bolt lock lever.
✔️ The original safety button should also be removed if present.
✔️ Once these components are removed, it is time to install the new trigger assembly.
✔️ Start by attaching the main frame onto the upper part of your Ruger 10/22. Make sure the frame is positioned correctly, then secure it in place with screws.
✔️ Next, insert the trigger assembly into the main frame and attach it securely with two screws.
✔️ Now attach the safety button or lever to its designated position on the trigger assembly.
✔️ The final step is to adjust your Ruger 10/22 trigger pull weight. This can be done by turning a screw located on the rear of the trigger assembly. Carefully adjust this screw until you achieve your desired pull weight for optimal performance and accuracy.
✔️ Once everything has been snugly secured and adjusted, go ahead and test-fire your newly installed Ruger 10/22 trigger!
✒️ By following these steps, you should have no trouble installing a new trigger and upgrading your rifle. With the right parts and proper installation, you can drastically improve the accuracy of your Ruger 10/22 and become a better shooter!
Ruger 10/22 Compensators 🤓
Upgrading the Ruger 10/22 with a compensator is a great way to improve your shot accuracy and reduce muzzle rise.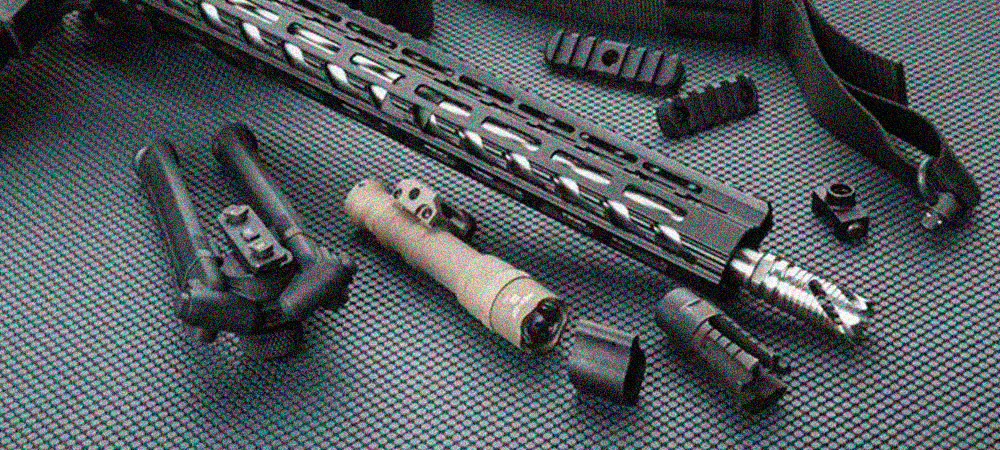 👍 A compensator, also known as a muzzle brake or flash hider, is an attachment that fits onto the barrel of a gun and helps control recoil by directing the gases produced during firing in opposite directions from each other. This allows the shooter to maintain better control over their firearm, resulting in improved accuracy and faster follow-up shots.
Benefits 🔥
Having a compensator attached to your Ruger 10/22 can be a great way to reduce recoil and maintain control of the firearm.
✨ It helps to keep the muzzle down when shooting, which in turn, makes aiming easier and more accurate.
✨ Compensators also help to reduce sound levels by directing some of the noise away from the shooter.
✨ In addition, they can provide an enhanced balance between accuracy and stability while firing, as well as increased reliability due to their lightweight construction.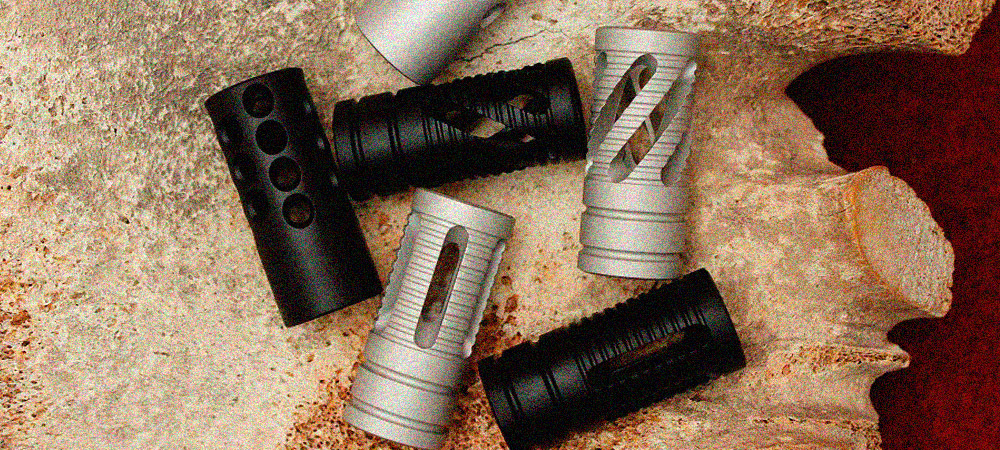 💥 Whether you're a beginner or an experienced shooter looking for improved performance out of your Ruger 10/22.
Ruger 10/22 Charging Handle 😊
It is a must-have accessory for any Ruger owner. The such handle will help you quickly and easily charge the rifle with greater control and accuracy. It mounts directly to the charging slot in the receiver, replacing the factory plastic handle that can be awkward to pull back due to its size and shape.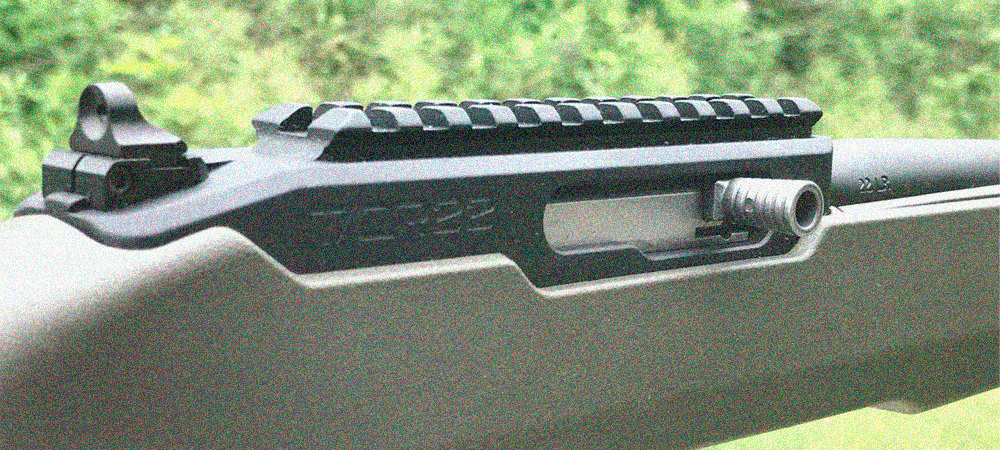 ❇️ The charging handle also replaces your thumb with a larger lever type for a better gripping surface when chambering rounds. Best of all, this upgrade is easy to install and requires no gunsmithing or permanent modifications to your rifle.
Benefits 😎
One of the best accessories you can get for your Ruger 10/22 is an upgrade to its charging handle, which provides several benefits.
➡️ First and foremost, upgrading your charging handle will improve its ergonomics.
➡️ The upgraded charging handle allows for easier access so that you don't have to strain yourself when loading or unloading rounds.
➡️ It also offers more control over the rifle when operating it, making it easy to move from target to target with greater accuracy.
➡️ In addition, an upgraded charging handle makes the gun more reliable in any environment or situation.
How to choose: key features 🔍
The Ruger 10/22 charging handle plays an important role in loading and unloading rounds, as well as in providing a secure grip for firing. Here are some of the features to look for when choosing a charging handle upgrade:
1️⃣ Durability: A good charging handle should be able to withstand wear and tear from daily use over time. Look for handles made from high-quality materials such as aircraft-grade aluminum or stainless steel that can stand up to heavy use and rough conditions.
2️⃣ Compatibility: Some charging handles are designed for specific models of Ruger 10/22 rifles, so be sure to check the compatibility before purchasing a new handle.
3️⃣ Ergonomics: Look for handles that provide a comfortable grip when using the rifle. Rubberized surfaces, finger grooves, and other ergonomic features can help give better control over the weapon and make it easier to fire accurately.
4️⃣ Weight: Most Ruger 10/22 charging handles are lightweight enough not to interfere with handling or accuracy, but some heavier units can add some extra heft to the overall weight of the rifle. This can be beneficial for those who need increased stability when shooting or prefer a heavier feel.
What tools need for installation? 🤨
Before installing any additional accessories or upgrades, make sure to double-check that your Ruger 10/22 is unloaded and clear of ammunition. To install a charging handle on your Ruger 10/22, then you will need a few tools.
✏️ You will need a Phillips screwdriver, needle-nose pliers, and small hex keys or an Allen wrench to remove the existing bolt catch. Additionally, you may want to have tweezers handy for picking up any small pieces in case something falls out of place during the installation process.
📌 With the right tools and safety measures in place, you can install a charging handle onto your rifle with ease. By upgrading your Ruger 10/22 with a charging handle, you'll be able to operate it much easier and efficiently.
Ruger 10/22 Barrel 🙂
It is one of the most important parts of any Ruger 10/22 rifle. It provides accuracy, stability, and durability to your weapon, so it's no surprise that upgrading your Ruger 10/22 barrel can make a huge difference.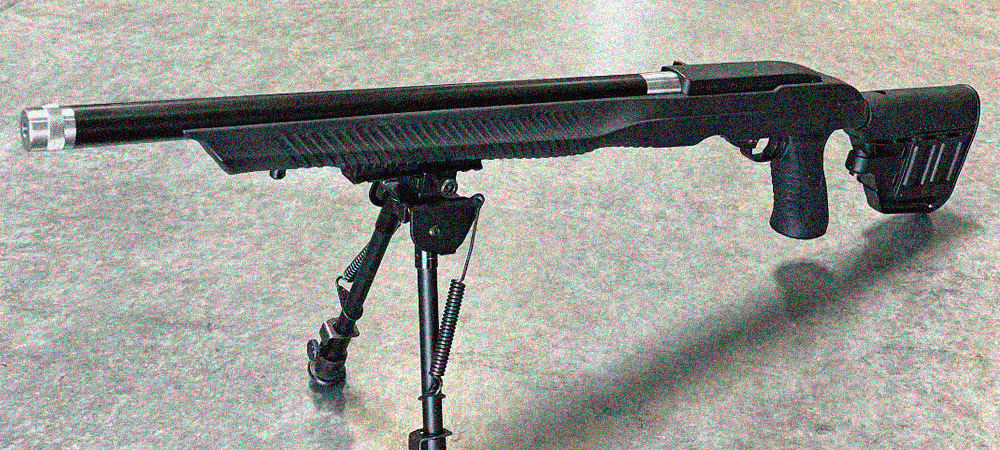 Whether you are looking for improved accuracy or a more attractive look, there are plenty of options available for you when it comes to upgrading your Ruger 10/22 barrel.
Benefits 💥
To further enhance the performance of this rifle, upgrading the barrel can be an excellent option.
🔵 With a high-quality barrel upgrade, you can benefit from improved precision and accuracy with greater consistency in your shots.
🔵 You could get reduced weight or increased strength depending on the material used to craft the barrel. That adds to its portability and durability over time.
🔵 Moreover, some barrels give you options for customization with different lengths and styles available to suit your shooting needs.
How to clean? 🧑‍🔧
The first step to cleaning a barrel is to ensure you have all the necessary supplies on hand. This includes a bore cleaner, gun oil, a cleaning rod with the bronze brush attachment, patches, and jags, as well as good ventilation and eye protection (such as safety goggles).
Once you are sure you have everything in place, follow these steps: 
🛠️ Start by removing the bolt from the rifle and setting it aside.
🛠️ Attach the bronze brush to a long-handled cleaning rod then dip it into the bore cleaner.
🛠️ Pass the brush through the barrel several times to scrub away any residue left behind from shooting or handling.
🛠️ Remove the brush and replace it with a jag, then dip it into gun oil before passing it through the barrel several times again to lubricate and protect it from rusting.
🛠️ Finally, attach a patch to the end of the rod (dipped in bore cleaner) and pass that through your Ruger 10/22 barrel too for an extra level of cleaning.
🛠️ Once you're done, dry off any excess moisture on your Ruger 10/22 barrel before re-installing its bolt and storing it in a safe place until you're ready to use it again.
🟥 Keeping your Ruger 10/22 barrel clean is essential for accurate and safe shooting. By taking the time to properly clean your Ruger 10/22 barrel, you'll be ensuring that it will perform optimally and last for years to come.
Ruger 10/22 Magazines 😀
They are an essential part of the rifle, allowing you to store and feed cartridges into your firearm.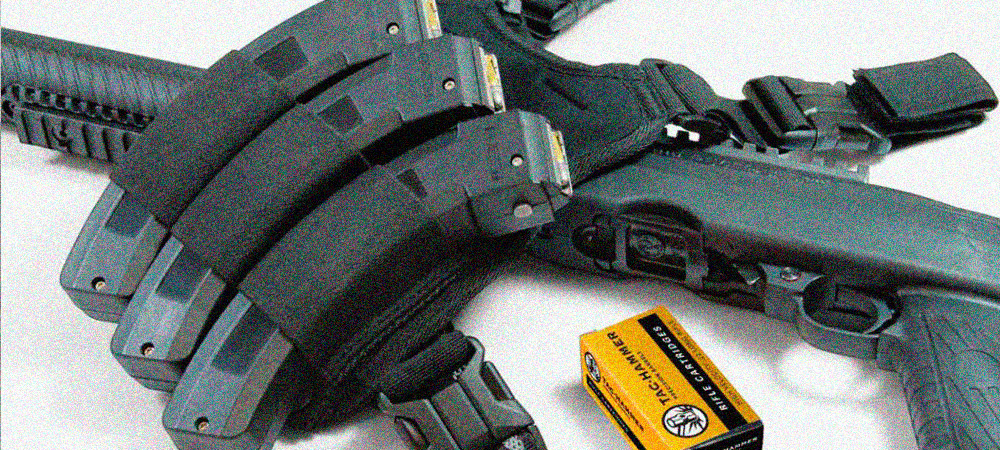 In addition to regular factory magazines, there are many aftermarket upgrades available that can dramatically improve the performance and reliability of your Ruger 10/22.
Why upgrade? 🧐
Upgrading the magazines of this gun can be beneficial as it increases reliability and accuracy as well as allows you to take advantage of certain accessories.
✴️ Best Ruger 10/22 upgrades include improved magazines that are often made from superior materials like stainless steel or aluminum. These magazines provide more consistent feeding than factory-issued ones, ensuring an even better performance on your next range trip. Moreover, they fit snugly into the rifle's magazine well with no rattles or wobbles so you won't need to worry about misfires during operation.
✴️ Besides increased durability and accuracy, upgraded Ruger 10/22 magazines also come with a range of accessory options that you can use to customize your rifle.
✴️ Many of these accessories such as increased capacities and extended floorplates offer added convenience when shooting in the field, while others like magazine couplers and speedloaders make reloading faster and easier.
What are the types? ⚡
When it comes to Ruger 10/22 upgrades, there are several types of magazines available.
💥 The most popular type of magazine is the rotary magazine. This magazine is a removable box-shaped housing that holds up to ten rounds and fits in the rifle's stock.
💥 Other types of magazines include high-capacity detachable magazines which can hold more than ten rounds, tube-fed magazines, and drum magazines.
💡 No matter what type of magazine you choose for your upgrade, make sure it's designed for use with your specific firearm model and caliber and meets all local regulations. It's also important to ensure proper fitment between the magazine and the rimfire rifle before attempting to fire.
Ruger 10/22 Sight & Optic 🤓
The Ruger 10/22 is one of the most popular .22 caliber rifles in the world. It's been used for hunting, target shooting, and plinking for decades, and its rugged reliability has led it to become a staple in many gun owners' collections. But what if you want to make your Ruger 10/22 even better? That's where upgrading with optics or sights comes into play.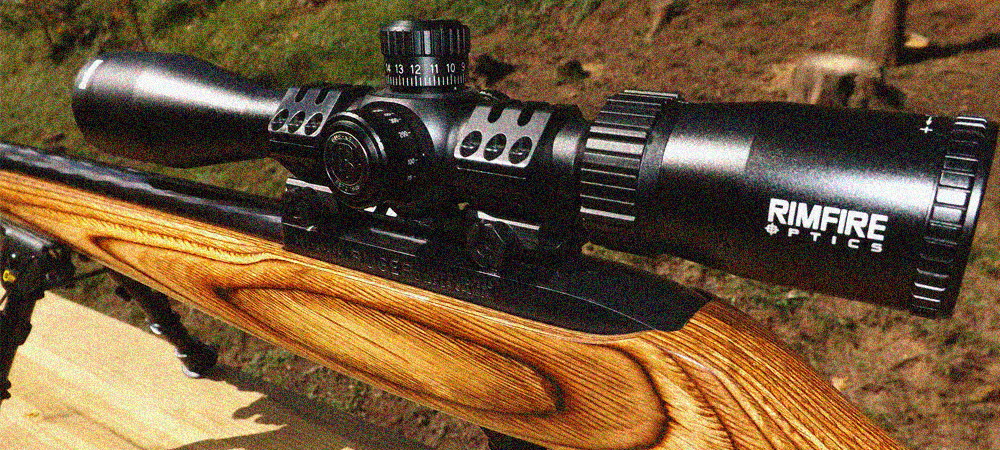 ❗ Optics is an essential upgrade that can greatly improve accuracy and enhance your shooting experience. A good optic allows you to accurately acquire targets without having to manually adjust the firearm's sights every time you change direction or distance. They also let you see more clearly in low-light conditions and offer faster target acquisition.
Benefits & Types 🤩
Upgrading the sights and optics of your Ruger 10/22 is a great way to improve accuracy and distance.
👍 With the right sight or optic, you'll be able to aim quicker and more accurately.
There are many types of sights and optics available on the market. Some popular models include red dot sights, scopes, magnifiers, flip-up iron sights, peep sights, holographic sights, and more.
🟢 Red dot optics are one of the most popular choices for Ruger 10/22 owners because they provide an excellent level of accuracy while being lightweight and easy to use.
🟢 Scopes are also effective options that allow you to zoom in on targets at greater distances.
🟢 Magnifiers can be a great addition to red dot sights to increase their magnification and range.
🟢 Flip-up iron sights are another popular choice because they're easy to use and highly adjustable.
🟢 Peep sights provide more accuracy than open sights, while holographic sights offer the best combination of accuracy and speed when it comes to aiming your Ruger 10/22.
How to choose? 🔍
There are many options to choose from, and the one that you select must meet your shooting needs and preferences. Here are some of the top considerations to make when selecting optics for your Ruger 10/22:
➡️ Magnification Range: You will want to find a scope whose magnification range meets your desired purpose. Scopes typically come with either variable or fixed power settings; variable scopes will offer more flexibility in terms of Magnification while fixed-power scopes offer more stability at long distances.
➡️ Reticle Type: Consider what type of reticle best suits your shooting style; whether you prefer a mil-dot, duplex, or another type of reticle.
➡️ Objective Lens: Select an objective lens that is appropriate for the type of shooting you will be doing; whether it be short or long-range targets. The size of the objective lens affects how much light enters the scope and therefore affects your ability to see the target clearly in lower light conditions.
➡️ Quality: Always select a quality construction; look for waterproofing (nitrogen/argon purging) and shockproofing features as well as high-grade glass lenses and multi-coated optics to ensure clarity and brightness of image even in low light conditions.
By making these considerations when selecting a scope for your Ruger 10/22, you'll be sure to find the one that fits your shooting needs and preferences. With a quality scope, you can take your rifle to the next level!
Ruger 10/22 Sling 😉
A Ruger 10/22 sling is a great accessory for carrying your rifle with ease and comfort. It allows you to not only carry the gun securely but also helps to provide increased accuracy when shooting.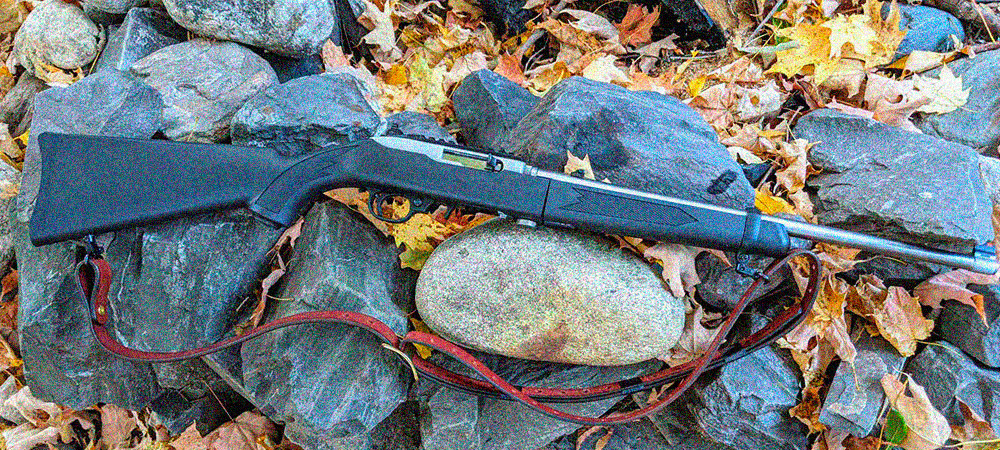 😀 With a sling, you can easily move and maneuver the rifle in all directions without having to worry about accidentally dropping it or losing control of the weapon. The slings come in different sizes and styles so you can choose one that best fits your needs and preferences.
What are the types? 🤔
The market offers several types of slings to help make carrying the rifle more comfortable and convenient. The most common type of sling used with a Ruger 10/22 is a single-point sling, but there are also two-point and three-point slings available as well.
✒️ Single-point slings are great for keeping your hands free while you're shooting or carrying your rifle on the move. They attach to the rear stock near the receiver and loop around or over your shoulder while leaving one hand free.
✒️ Two-point slings offer additional support by attaching both ends of the sling to the front and rear of the rifle.
✒️ Three-point slings offer even more support by attaching three points: one attached at the front, one attached at the back, and one attached in between. They're great for hands-free carrying when you need your hands free for other tasks.
While any type of sling can be used with a Ruger 10/22, it's important to make sure that the sling is compatible with your rifle before purchasing.
How to use it? 🔥
To install and use a sling on your Ruger 10/22, you'll first need to equip your rifle with an appropriate sling mount.
🔶 The most common type of sling mounts for Ruger 10/22s are Picatinny rails which can be attached either directly to the stock or via an aftermarket stock adapter.
🔶 Once installed, you will be able to adjust the tightness of the sling and make sure it is comfortable for your particular size.
🔷 With a two-point sling, you can easily transition from one shooting position to another without having to readjust the sling each time. This makes it easier and faster to move around while shooting with your Ruger 10/22.
🔷 It provides improved stability while shooting but also offers greater comfort and convenience when transitioning between different positions.
🔷 Best of all, these slings are relatively affordable and easy to install with just basic tools.
FAQ 🧐
Conclusion 😀
The Ruger 10/22 is a great rifle and with the right upgrades, it can be even better. With our guide to the best upgrades, you should now have all of the information that you need to make an informed decision on what accessories are right for your gun. From stocks and triggers to optics and suppressors, these products will help take your shooting experience up a notch or two. So don't wait any longer: upgrade your Ruger 10/22 today!😊