As a shooter, whether it's target shooting or hunting, having access to top-notch equipment is vital to ensure accuracy and safety while on the range. Keep reading if you're interested in discovering some great Ruger Mini 30 upgrades that could take your skillset and experience up a level! 😉🔥

Best Ruger Mini 30 Upgrades 🙂
🛠️ If you own this rifle, chances are that you want to make it even better. Depending on your use of the rifle and your preferences, there are many different upgrades available to enhance its performance.
☑️ Scope Mount/Handguard – gives you more stability when shooting and helps in attaching more optics or accessories as you upgrade your rifle over time.
☑️ Stock – provide superior support and stability compared to factory stocks, allowing for improved accuracy and handling of the firearm.
☑️ Magazine & Speed Loader – magazine fits into the gun's internal housing, allowing you to quickly reload rounds into the chamber. A speed loader allows for multiple rounds to be loaded at once, significantly increasing your firing rate.
☑️ Sight/Optics – can provide improved accuracy and visibility for shots taken at a distance. An optics upgrade can include different items depending on your preferences and the intended use of the rifle.
☑️ Sling – is an important addition to a Ruger Mini 30 and can provide stability, comfort, and convenience when shooting. Slings are available in various styles and sizes and can be attached directly to the weapon or connected through accessories like swivel studs.
☑️ Bipod – a shooting accessory that provides extra support and stability to a rifle when fired from a prone, sitting or kneeling position.
🧑‍🔧 When it comes to upgrading a Ruger Mini 30, disassembling the rifle is an important step. 
❗ To do so safely and properly, you need to make sure that all ammunition is removed from the area before starting.
Ruger Mini 30 Scope Mounts/Handguards 🤓
They provide a secure and reliable way to attach a scope to your rifle, allowing for better accuracy and precision when shooting.
✒️ Additionally, there are many different types available including extended-length rails for mounting additional accessories like lasers or lights.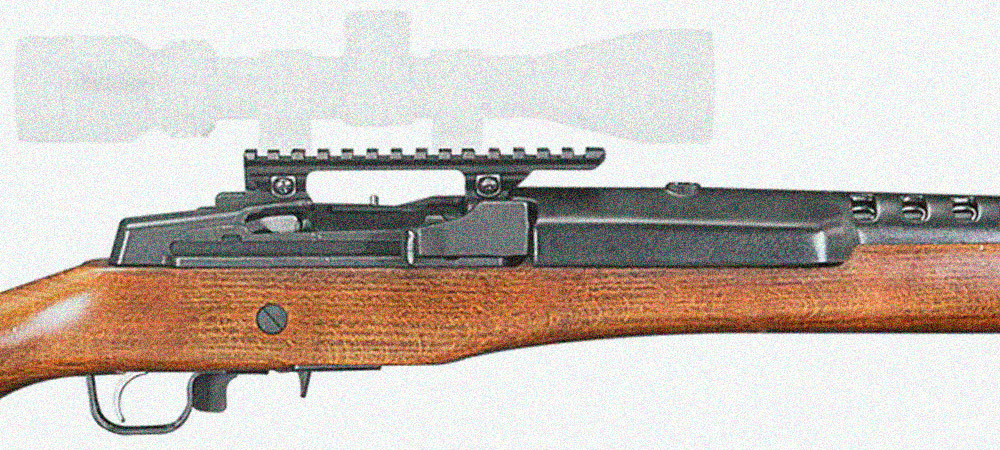 📌 Not all mounts are compatible with every type of scope so be sure to double-check before purchasing.
Why upgrade? 🤔
The Ruger Mini 30 is a great rifle, but like any other weapon system, it can benefit from some upgrades.
➡️ A good scope mount will allow you to attach optics and increase your accuracy when shooting at longer distances; this upgrade is especially important for hunting or target shooting.
➡️ Handguards provide better control over the rifle, as well as added protection against wear and tear. Furthermore, they help reduce felt recoil, making it easier and more comfortable to shoot accurately.
Types 🤠
The most popular types of mounts available are Picatinny-style rings and bases, cantilever rail systems, one-piece base/ring combos, and two-piece rail systems.
⚡ Picatinny-style rings and bases offer a wide range of adjustability, allowing you to customize the fitment to the rifle.
⚡ Cantilever rail systems provide a more secure connection point by utilizing several screws for added stability on heavier scopes.
⚡ One-piece base/ring combos are ideal if you're looking for an all-in-one solution that doesn't require any additional hardware or tools to install.
🔍 When selecting scope mounts for your Ruger Mini 30, it's important to consider the type of mount that will best suit your needs.
Ruger Mini 30 Stocks 😊
The stocks allow you to adjust the length, width, and position of your firearm for optimal balance and shooting performance. When made from high-quality materials such as wood or polymer, stock can also add a personal touch to your rifle and make it stand out from other firearms on the range.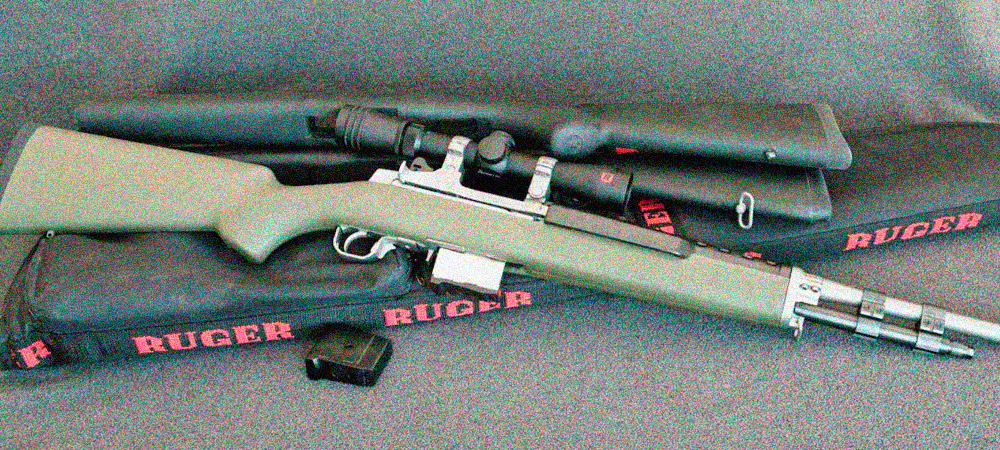 ✔️ With so many different options available in Ruger Mini 30 stock design, there is sure to be one that will increase comfort and accuracy while giving you an aesthetic custom look.
Benefits & Types 🔥
The best upgrades in terms of quality and performance include aftermarket stocks made from advanced materials such as synthetic or wood.
✅ Synthetic stocks are lighter than wood, but still deliver superior control due to their ability to absorb recoil better.
✅ Wood stocks offer warmth and aesthetic qualities that cannot be matched by synthetic materials while providing sound support when shooting heavy rounds.
🚨 When choosing, it's important to find a stock that offers the right fit, feel and look. Quality will vary between different brands so it's important to research options before making your purchase.
How to install it? 🛠️
Installing a new stock on your Ruger Mini 30 is relatively easy and doesn't require any special tools or expertise.
🚩 Before you begin, make sure that you have all of the necessary components such as your new stock, screws and wrench set, Allen keys, and Loctite thread locker.
1️⃣ When attaching the new stock, first remove all existing mounting hardware from the rifle itself.
2️⃣ Then attach the butt-stock to the receiver using the screws provided with your new stock kit.
3️⃣ Use a wrench set and Loctite thread locker to tighten the screws and secure the new butt stock in place.
4️⃣ Next, attach any other accessories such as a cheek riser or adjustable comb to your new stock kit.
5️⃣ Make sure that you use Allen keys when attaching these components and apply the Loctite thread locker to all of the mounting hardware as well.
6️⃣ Once everything is attached properly, inspect your rifle for any loose parts or damage before taking it out for a test run.
🧑‍🔧 Installing a new stock on your Ruger Mini 30 can make all the difference in terms of comfort and accuracy. Not only does it look great, but it also provides stability when shooting at different ranges.
Ruger Mini 30 Magazines & Speed Loaders 😉
They are two of the best upgrades for those looking to increase their rate of fire.
💠 Magazines are great for shooting competitions or range use when you need to reload quickly.
💠 Speed loaders allow you to quickly and easily transfer rounds from a magazine into your gun's chamber, providing an even faster rate of fire than magazines.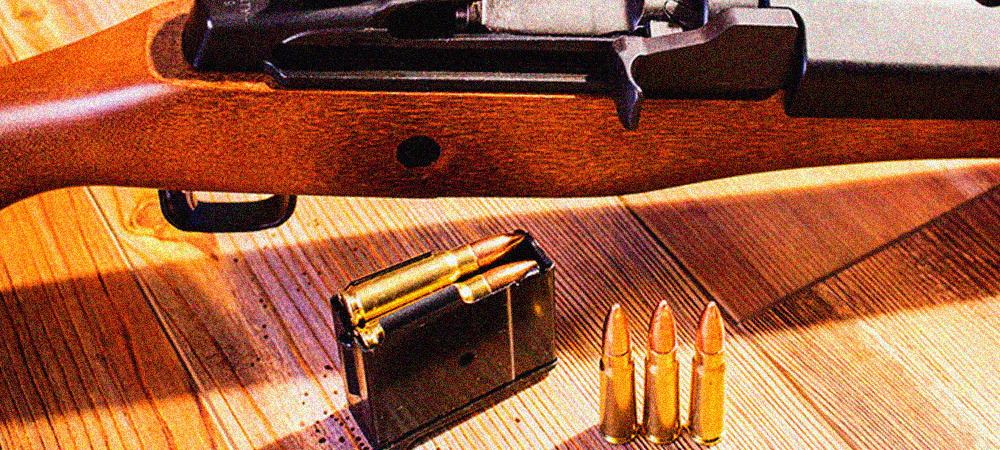 ✏️ Both options make it much easier to stay on target with extended bursts of shots and keep track of how many rounds have been fired out of your gun at any given time.
Is it worth it? 🤨
Yes❗ upgrading your magazines and speed loaders is worth it if you are looking to improve your Ruger Mini 30 experience. These upgrades can give you an edge in shooting accuracy and reliability. Additionally, they can make reloading faster and smoother which can save time when at the range or out hunting.
How to use it? 💥
➡️ To use a magazine speed loader, start by unlocking the latch on your Ruger Mini 30 and removing its magazine.
➡️ Then insert the rounds into your speedloader according to specific instructions provided with the device.
➡️ Finally, align the speedloader's follower rod with your feed lips and depress them both simultaneously until all rounds are completely loaded into place.
✴️ This accessory helps you save time and effort in the reloading process, as it eliminates the need to press each round individually into the magazine well.
Ruger Mini 30 Sights/Optics 😀
It is the best upgrade for your rifle. Not only do they give you improved accuracy, but they also enhance the look of your rifle.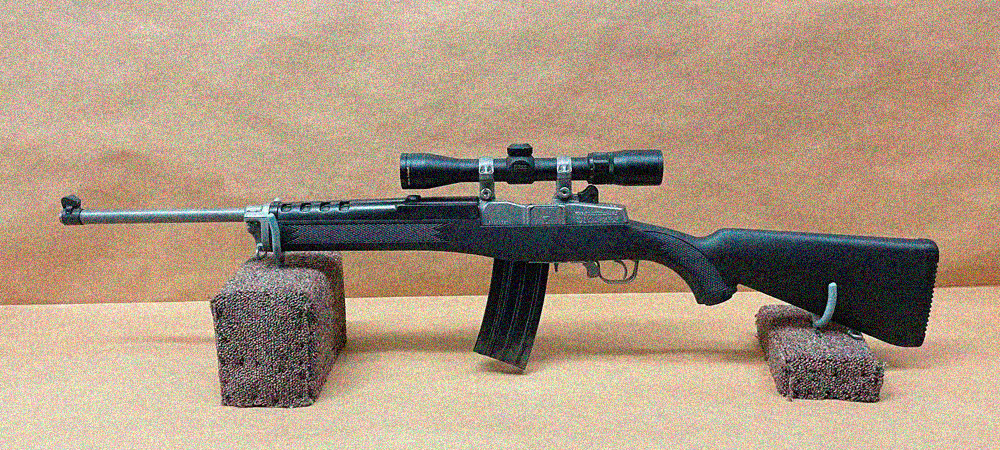 ✅ When choosing sights and optics for your rifle, it is important to consider features such as magnification, reticle type, and objective lens size.
Benefits 🤩
Properly sighted rifles provide the shooter with greater accuracy and distance, helping you hit targets further away with precision.
🔶 Magnify your target and allow for better accuracy at longer distances.
🔶 Some feature windage and elevation adjustments for improved performance in variable weather conditions.
🔶 Provide a bright reticle that allows you to quickly acquire targets in low-light environments.
🔶 Night vision scopes allow you to shoot accurately even in near-total darkness.
Types ✨
The most popular sights/optics include reflex sights, variable power scopes, red dot sights, magnifier scopes, and fixed power scopes.
❇️ Reflex sights are great for quick target acquisition while variable power scopes provide more versatility in terms of range.
❇️ Red dot sights offer a bright aiming point with no parallax distortion and can be used with both eyes open.
❇️ Magnifier scopes have a wide range of magnifications that can be used in both close and distant shooting situations.
❇️ Fixed power scopes are good for precision shooting at longer distances.
With these upgrades, your Ruger Mini 30 will become even more accurate and powerful.
Ruger Mini 30 Slings 🙂
It provides support to your firearm so you can keep it close by and secure while you're on the move or in the field. Slings come in a variety of materials, sizes, and styles so that you can find the perfect sling for your rifle.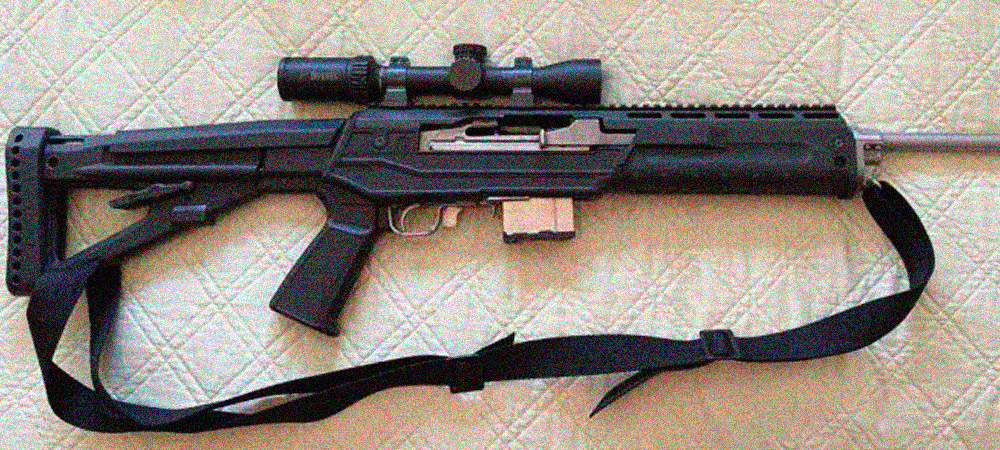 ☑️ A sling is a great choice for Ruger Mini 30s because it keeps the rifle secure against your body and still allows for quick deployment if needed.
Features ⚡
Slings make it easier to carry your Ruger Mini 30, and also make shooting more comfortable for long-range trips or competitions.
✒️ There are several features to look for in a good quality sling, including adjustable length, swivels, and straps that are made from durable materials such as nylon.
✒️ The sling should also be padded for added comfort and provide extra protection against the elements when out hunting or at target practice.
✒️ Many slings come with quick-release buckles for easy installation and removal, so you can quickly transition between different activities without having to remove the sling altogether.
With a good quality sling installed on your gun, you'll be able to maximize the efficiency of your rifle.
Sling Usage😎
It can make it easier to maneuver the rifle in tight spaces, as well as make it more comfortable to carry over long periods.
✳️ To attach a carrying sling to the Ruger Mini 30, you will need to install two sling attachment points.
✴️ Also may add Picatinny rails which have pre-drilled holes for easy mounting of sling attachments such as push button swivels and push loop slings.
Ruger Mini 30 Bipods 🤓
It is a shooting accessory that can be attached to the forearm of a firearm for support and stability. Bipods are designed to help reduce recoil, increase accuracy, and improve shooter comfort when shooting from a prone or sitting position.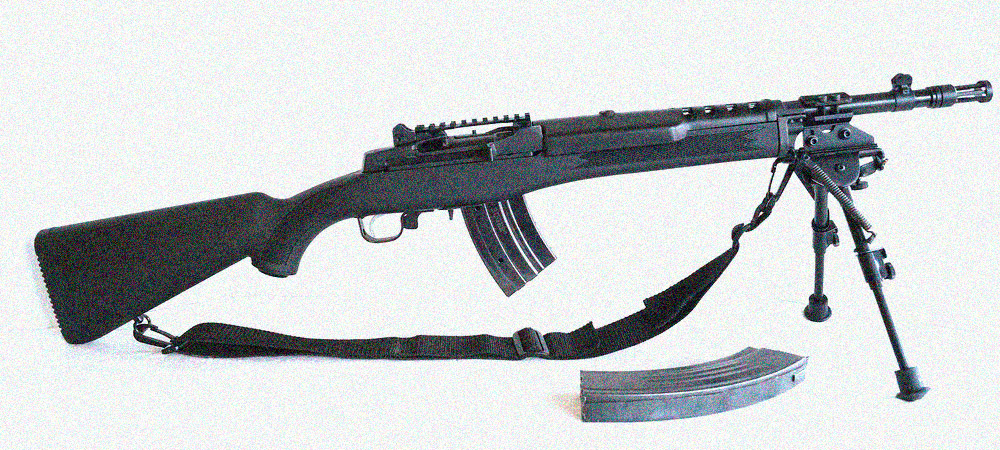 🔰 Adding a bipod is one of the best improvements you can make. Not only does it provide steady support for improved accuracy, but it also makes long-range precision shooting easier and more comfortable than ever before.
How does it work? 🧐
A bipod attaches to the bottom of a rifle's stock and provides support when shooting offhand or from an unsupported position.
✔️ When deployed, the legs of the bipod spread out providing additional stability and reducing felt recoil by absorbing shock as well as steadying shots at longer distances in windy conditions.
✔️ Installing a bipod is easy and usually requires no tools. The legs of the bipod attach to the front and rear sling swivel studs, while the center support brace attaches to either the forend or buttstock depending on the model.
📌 As with any upgrade make sure that it is properly tightened so that it does not come loose during use.
How to choose? 🔍
Bipods come in a variety of sizes, materials, and styles so it's important to choose one that fits your specific needs.
💡 Consider the terrain you plan on using the Ruger Mini 30 on when selecting a bipod.
🔷 If you plan on shooting from uneven surfaces such as dirt or rocks, then look for a bipod with adjustable legs that can be adjusted according to the surface.
🔷 Additionally, if you intend on shooting at longer distances or in windy conditions, then consider a bipod with tension springs that provide additional stability and reduce vibration.
👍 A bipod will help increase your accuracy and stability while shooting due to its ability to provide a steady platform for aiming.
FAQ 😎
Conclusion 🙂
Upgrading your Ruger Mini 30 can help enhance its performance, improve accuracy and make it more comfortable to use. We hope this article helped answer some of your questions about what upgrades or accessories might be best for you. Whether you decide on a scope mount, magazine extension kit, or something else entirely, make sure whatever upgrade or accessory you choose is compatible with your firearm before making any purchases. Best of luck in finding the perfect upgrades for your Ruger! 😉👍