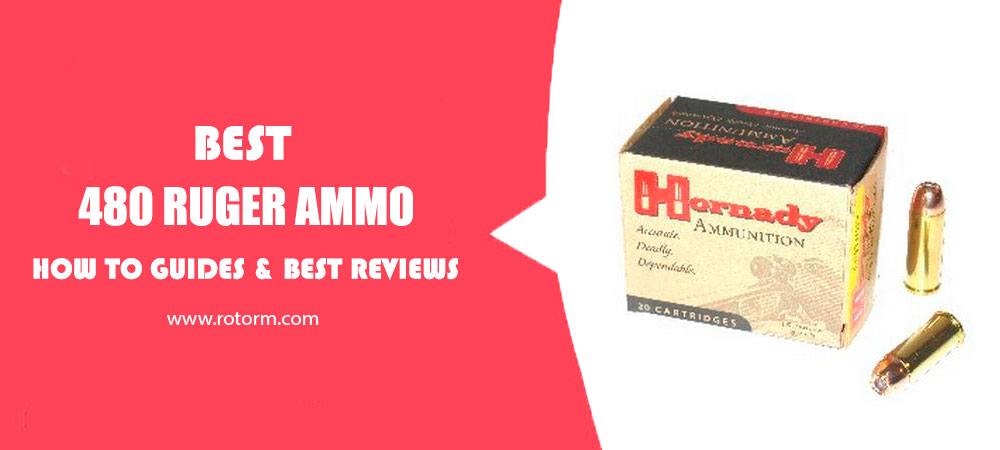 What is 480 Ruger Ammo?🧐
It is a large, high-power revolver cartridge. Introduced in 2003 by Sturm, Ruger and Hornady, this big-bore cartridge is a slightly shorter, more comfortable version of the legendary .475 Linebaugh cartridge. Despite being less intense, it still delivers substantial power, enough to take down large game or for self-defence purposes, making it a choice round for many hunters and sport shooting enthusiasts.
Our Top Pick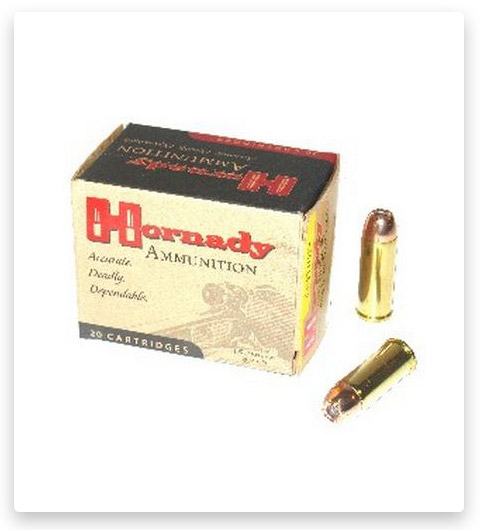 JHP – Hornady Custom – 480 Ruger – 325 Grain
Each and every round of Hornady Custom ammunition undergoes meticulous hand inspection prior to packaging, guaranteeing exceptional quality control. As they are meticulously hand-loaded, you'll experience the benefit of factory-level precision with each shot you take. Hence, whether you're engaged in recreational shooting or embarking on a hunting expedition, Hornady stands as the ultimate selection to fulfil all your ammunition requirements.
Buy Now On OpticsPlanet
If you click this link and make a purchase, we earn a commission at no additional cost to you.
Features 😎
⚫ High Power: Despite being a shorter version of .475 Linebaugh, the 480 Ruger packs a significant punch, delivering enough power to take down large game or for self-defence.
⚫ Comfortable Size: This ammo is slightly shorter than many big-bore cartridges, making it a more comfortable option for many shooters without sacrificing too much power.
⚫ Versatility: It can be used for a variety of purposes such as hunting, sport shooting and self-defence, making it a versatile addition to any ammunition collection.
⚫ Recoil Management: It is designed with a lower-pressure load, which helps to manage recoil effectively, making it easier for the shooter to handle.
⚫ Wide Bullet Selection: It is compatible with a wide variety of bullets, ranging from lighter, faster rounds to heavier, slower ones, offering flexibility in ammunition choice based on the shooter's needs.
Ballistic Performance💡
🟢 Muzzle Velocity: The ammo has a high muzzle velocity, which varies depending on bullet weight. Lighter bullets tend to have a faster velocity, resulting in a flat trajectory and improved accuracy.


---

🟢 Energy: Despite its size, the cartridge delivers a substantial amount of energy on impact, capable of taking down large games effectively.


---

🟢 Penetration: The heavy bullets, combined with their high energy, ensure deep penetration, making it ideal for hunting large, tough-skinned games.


---

🟢 Trajectory: It has a relatively flat trajectory – especially when equipped with lighter, faster bullets – which increases accuracy at longer distances.


---

🟢 Terminal Ballistics: It is known for its impressive terminal ballistics. The combination of its high energy and penetration results in a large wound channel and significant knockdown power.
Applications🤠
This ammo is highly versatile and finds numerous applications due to its exceptional power, deep penetration, and remarkable versatility.
🟡 When it comes to hunting, this ammunition is a top choice among enthusiasts. Its substantial energy and ability to penetrate deep make it perfect for taking down large, tough-skinned games with ease.
🟡 Additionally, the high muzzle velocity and relatively flat trajectory make it an ideal option for sport shooting, providing enhanced accuracy even at longer distances.
🟡 Moreover, this ammunition serves as a reliable self-defence tool, offering impressive terminal ballistics that results in a large wound channel and significant knockdown power. Whether you're hunting, engaging in sports shooting, or seeking personal protection, the ammo is a formidable round that delivers outstanding performance in any scenario.
Best 480 Ruger Ammo Reviews
1# JHP – Hornady Custom – 480 Ruger – 325 Grain – 20 Rounds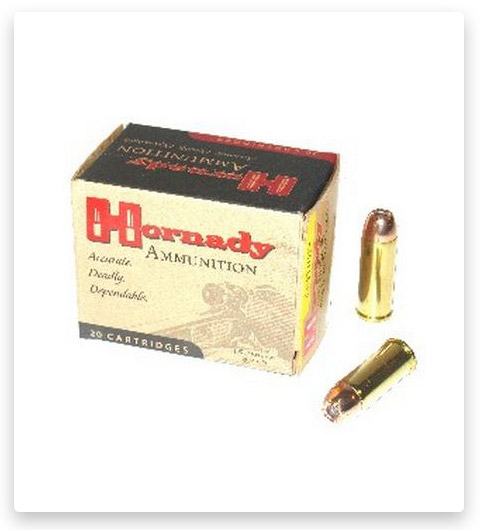 Need amazing accuracy and maximum knockdown power in a handgun round? Note Hornady Custom pistol ammunition. This high-quality ammo is loaded with either the famous Hornady XTP (Extreme Terminal Performance) bullet or their FMJ or FTX bullet – perfect for shooters who demand the best in terms of accuracy and consistency.
Every round of Hornady Custom ammunition is hand-inspected before packaging to ensure outstanding quality control. And because they're hand-loaded, you'll get the advantage of factory precision in every shot. So whether you're shooting for sport or hunting for game, make Hornady your go-to choice for all your ammunition needs.
2# WFN – Grizzly – 480 Ruger – 425 Grain – 20 Rounds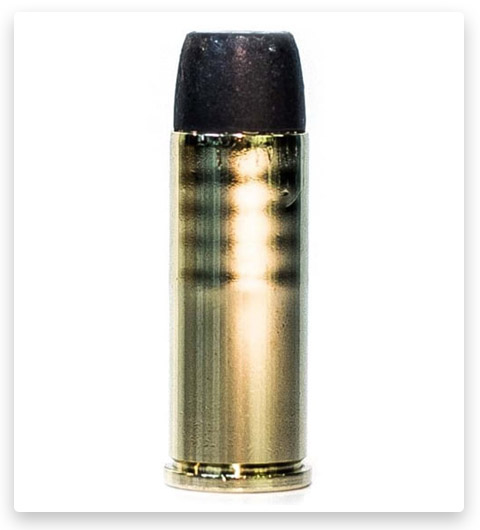 The Grizzly Cartridge 480 Ruger Wide Flat Nose Gas Checked Pistol Ammunition is perfect for nearly any individual. With an enduring design, this product is certain to provide you with many years of consistency. Grizzly Cartridge has been developing top-quality merchandise for a long time and the GrizzlyCartridge 480 Ruger  Wide Flat Nose Gas Checked Pistol Ammunition is their way of revealing just how much they care about their products.
Common Troubleshoots😒
It is a powerful cartridge that can produce a lot of recoil. As a result, there are a few common problems that can occur with this ammunition.
| | |
| --- | --- |
| 🔘 Bullet jump: | This is when the bullet jumps out of the case during firing. This can be caused by a number of factors, including using too much powder, a weak case, or a poor crimp. To prevent bullet jumps, it is important to use the correct loading data and to make sure that the cases are strong and the crimp is good. |
| 🔘 Case head separation: |  This is when the head of the case separates from the body during firing. This can be a dangerous problem, as it can cause the case to rupture and send fragments of metal flying. Case head separation is usually caused by using too much powder or by a weak case. To prevent case head separation, it is important to use the correct loading data and to use strong cases. |
| 🔘 Frame damage: |  It is a powerful cartridge, and firing it in a weak or poorly made gun can damage the frame. This is especially true if the gun is not designed for the cartridge. To prevent frame damage, it is important to use a gun that is designed for this ammo and to use the correct loading data. |
| 🔘 Recoil: | It is a very powerful cartridge, and the recoil can be quite strong. This can make it difficult to control the gun, especially for shooters with small or weak hands. To reduce recoil, it is important to use a gun with a heavy frame and a good recoil pad. You can also try using lighter loads of ammunition. |
If you are experiencing any of these problems with ammo, it is important to consult with a qualified gunsmith or reloading expert. They can help you to troubleshoot the problem and find a solution.
Here are some additional tips for avoiding problems:
✔️ Use high-quality ammunition from a reputable manufacturer.
✔️ Store ammunition in a cool, dry place.
✔️ Do not overload cartridges.
✔️ Follow the manufacturer's loading instructions carefully.
✔️ Inspect cartridges regularly for signs of damage.
FAQ❓
Conclusion🤩
The 480 Ruger is an exceptional ammunition choice for those seeking power, versatility, and manageability. Its high power and deep penetration make it ideal for hunting large game, while its manageable recoil and comfortable size make it suitable for a wide range of shooters. Despite the potential for common issues such as bullet jump and case head separation, these can be mitigated with proper loading techniques, usage of quality ammunition, and regular inspection of cartridges. Whether employed for hunting, sport shooting, or self-defence, this ammo delivers impressive performance across a variety of applications, making it a robust and reliable addition to any ammunition collection.
Affiliate Disclosure: Rotorm.com sometimes gets paid for listings, through sponsors or affiliate programs like Amazon, Optics Planet, Lucky Gunner, Brownells, Cabelas, Rainier Arms, 5.11 Tactical, Bass Pro Shop, etс. Clicking a link helps keep Rotorm.com free, at no extra cost to you!
About the author: Each article on our site is written by experts in survival and tactical equipment, gun enthusiasts, extreme travelers, military, law enforcement and desperate professionals, read about the author at the bottom of the article or visit "About Us" page.
Note: The views and opinions expressed in this article are those of the authors and do not necessarily reflect the official policy or position of any agency.