Modern successful business provides SERVICES, and this is more valuable than the product itself. If the seller was able to get the product from the manufacturer below market price, cut costs and provide a better service, this business will flourish. This also applies to online ammo stores.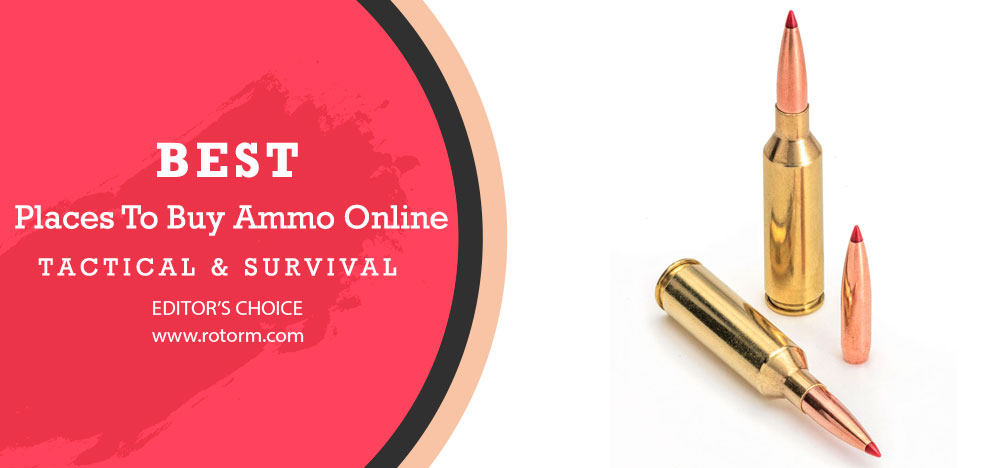 Why shop ammo online?
+ Online ammo stores do not need to maintain stores and showrooms, or pay for communications and services (security, cleaning, etc.).
+ Sales consultants do not have to look like "smiling mannequins", the main thing is the ability to resolve the client's dilemma.
+ Online store knows how to sell 24/7 and does not ask for overtime.
+ Through the Internet, you can sell what you physically do not have. In fact, you buy a picture, and the product may be in stock for 1000 miles.
+ Bulk deliveries provide significant discounts, so retail prices can be set below market prices.
+ Personal communication is not necessary for sales, which is especially important in case of "COVID madness"
But everything is not so sweet and carefree with online ammo sales. There are also negative aspects. If they can be eliminated, customer loyalty will be unconditional, but for this you need:
– Correctly issue a product card. Any inaccuracy may result in a refund or cancellation of purchase.
– Fast feedback. A delay in confirmation of purchase may result in cancellation.
– Well-functioning logistics. If the product needs to wait a week or more, this is not always acceptable.
– Quality control. If the manufacturer sends the product directly to the buyer (without the seller's control), every scratch becomes a seller's problem.
– The site must be user-friendly and attractive. If the seller stops investing efforts and money in improvement, optimization, and advertising, this slows down the development of the resource.
Looking for good ammo deals gave us the idea to review "Best Places To Buy Ammo Online". We tried to make this review as objective as possible and we hope it will be useful for you. We compared: the convenience of the site, assortment, delivery times, prices, and much more. We begin our journey, buckle up!
Best Places To Buy Ammo Online – Editor's Choice
#1 Luckygunner.com (LuckyGunner)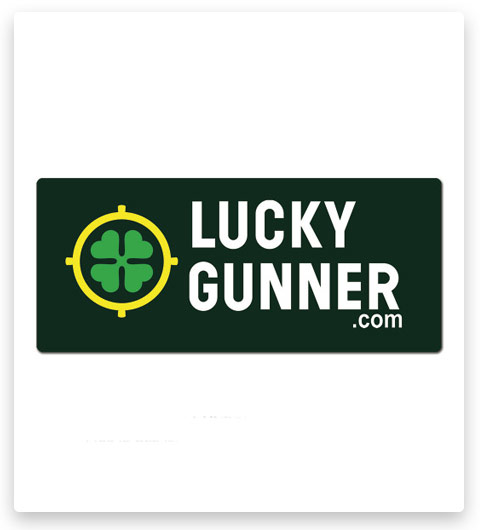 Lucky Gunner is perhaps one of the most popular ammo online stores. There is no huge tree of categories here, but there are simplicity and honesty. Lucky Gunner is one of the few who doesn't make empty promises. If you see a product on the page, it means that it is definitely in stock. If you place your order before 3:00 PM ET, delivery will be the next day. Also, every order has a guaranteed booking.
In the unlikely event of a mistake on the part of the lucky employees, the buyer receives a full refund of the purchase price and $100 in pleasant compensation.
Otherwise, Lucky Gunner has very competitive prices and responsive support. Using its powers, the store can dictate its rules to the manufacturers of weapons and severely punish for substandard goods. This means that consultants are always in the protection of the buyer's interests.
#2 OpticsPlanet.com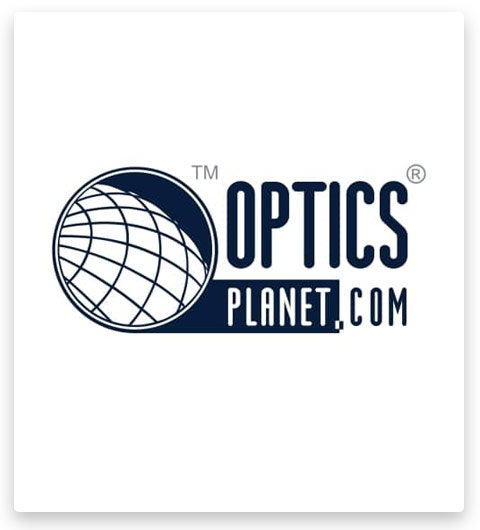 Optics Planet brings together 3,600+ brands and 580+ categories in one convenient internet site. Each page of the product tells in detail about the specification of the product, the terms of shipment, and of course, it will show real customer reviews. This is very convenient and allows you to find out the real state of the purchased ammunition, based on someone else's experience. Besides, you can publicly ask your question to the seller – and if he is interested in sales, the answer will be quick and meaningful.
Optics Planet offers a good discount on a large list of products. Very often the price on this site is much lower than that of the official manufacturer. Let's not forget about free shipping and free returns. OpticsPlanet cares about its customers and tries to show it with the help of courteous support service.
The last year has been difficult for many online stores and the Optics Planet is no exception. COVID has made changes in supply chains and now fast delivery remains a reality only for American-made goods. This certainly has its advantages, but if the minimum price and speed of delivery are important to you, you may not like it.
#3 Cabelas.com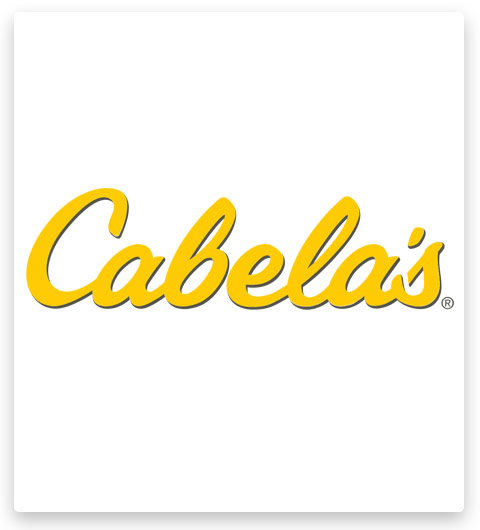 Few people know, but Cabela's started in 1961 with $50 fishhooks at the back of a liquor store. Years passed and the company became the best friend for the fisherman and the hunter. Over time, ammunition of all calibers and weapon accessories began to bring in more than $ 1.5 billion a year. Unlike other online stores, Cabela's history began with offline stores. It is thanks to the extensive network of stores in 50 states that the company has reliably established itself in the market.
In 2016, Bass Pro Shops acquired Cabela's for $ 5.5 billion and that only made it better. Thanks to a well-functioning logistics system, the company was able to reduce costs, and therefore offer the best prices for the entire catalog of goods. When buying from Cabela's, you do not have to pay for shipping if the purchase amount exceeds $50. Want more? Make an online purchase and order delivery to the nearest Cabela's store and after a week you will be able to fully evaluate your product holding it in your hands and complement your purchase with other products.
#4 Brownells.com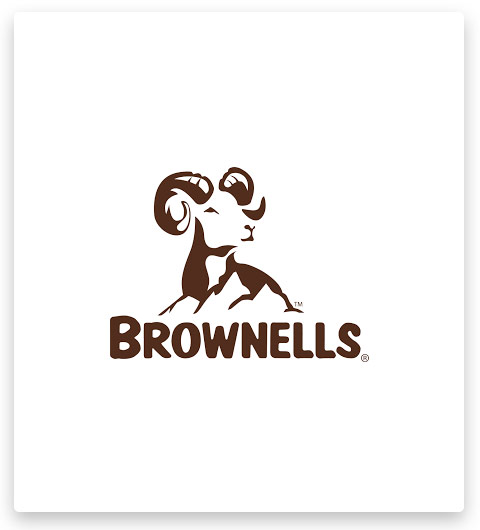 With over 80 years of experience in the ammunition market, Brownells has established itself as a reliable supplier with excellent quality control. Each package is securely packed at an Iowa gun store and hits the road without fear of shock. If you ask experienced hunters for their ammo supplier, 7 out of 10 mentions Brownells.
Despite some conservatism of the company, the site Brownells.com leaves a pleasant aftertaste. Convenient design, flexible filtering system, and caring support service – that's what awaits you when you check out online. Here you can pick up not only ammunition but also the weapon itself and accessories to it.
The size of the catalog covers many requests but does not represent the full range of offers. Perhaps this is due to concern for the reputation. Manufacturers of goods of dubious quality simply cannot pass an internal audit, which means they cannot present their own, even if cheap, goods. Buying at Brownells you will definitely get a quality product in several layers of packaging.
#5 RainierArms.com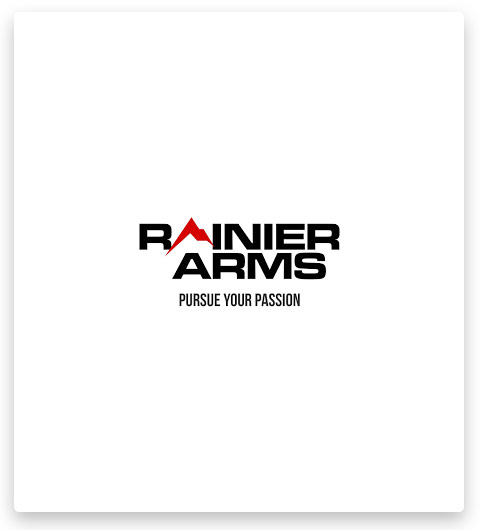 Despite the relative youth of Rainier Arms, it shows itself quite competitively on the Internet trade market. The company's philosophy is reduced to a simple idea "The site contains only those offers that we bought, tested and approved, because our clients are our friends with whom we want to continue working for many years."
The path from the order to the delivery of the goods to the buyer's door is optimized and digitized as much as possible. You can track the parcel at every stage and ask your questions 24/7, the company guarantees fast processing of any request and reliable encryption of all user data.
Rainier Arms specializes in high-quality AR15 / AR10 firearms, parts, and accessories. In addition, the company forms a community of like-minded people, therefore, selects offers that are interesting to themselves. Each client of the company is considered as a lifelong user, so the care is shown even in the smallest details. You yourself can make your suggestions for expanding the range or suggest your ideas for improving the service.
#6 Palmettostatearmory.com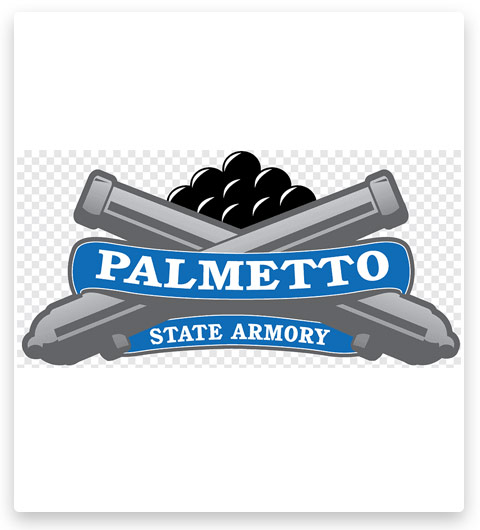 A young and very promising company, the Palmetto State Armory (PSA) was founded by a veteran of the armed forces in 2008. The philosophy "Freedom is more important than profit" has done its job and many fans of weapons have discovered really low prices. Daily promotions and loads of free shipping products await you at Palmetto online store.
The most interesting thing is that the store in South Carolina from which it all began has not become super popular, but the online store is simply overwhelmed with applications. The meteoric rise in shoppers has created a bit of chaos and PSA are forced to work nonstop to satisfy everyone. This has resulted in delays in customer support responses and longer delivery times, but the estimated delivery time is very accurate and mitigates the situation.
Another feature of Palmetto State Armory is not always informative product cards: it is wrong to say that the product does not meet the technical parameters, or the condition wants to be the best. It just complicates the choice, and therefore requires correction.
It seemed to us that PSA is fixated on the quality of the services provided and is forced to double-check every application and product at all stages. Perhaps this is a simple staff shortage or a sign of explosive growth. We love PSA for a good price and always a quality product, but we have to put up with weekly delays. If you do not need urgency, pay attention to this seller, he will earn your trust after the first purchase.
#7 Sportsmansguide.com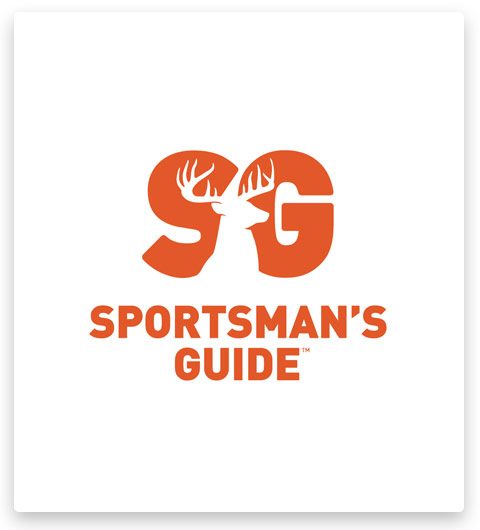 Sportsman's Guide is a really big online store where you can find a lot of outdoor products. Back in 1970, it all started with a patch for fishermen, then the first catalog on 1 page, and everything started spinning. Now it is a whole library of products and tools for camping, fishing, hunting, clay pigeon shooting, and ammunition for all possible situations. Over 100 retail locations are headquartered in Burnsville, Minnesota.
Online shipping over $49 will be free and usually takes less than 7 days. If necessary, delivery can be significantly accelerated. Express delivery will ship in 3-days, 2-days, or even the next day right to your doorstep.
The company's financial policies have good motives, but poor implementation. Most products receive an additional 10% discount, and members of the Bullseye Club (you can join the club for $ 9.99) receive additional bonuses. This is all great, but changing the price of an item can make your package stop until you refuse or accept the new price.
We consider this to be bad practice and were somewhat disappointed. After sharing our experience, we learned that this is a common problem and even TrustPilot.com awarded Sportsman's Guide with a rating of 1.6 stars out of 5. This is a huge store with a rich assortment, but chasing every cent turns the selling process into an unpleasant experience.
#8 Ammo.com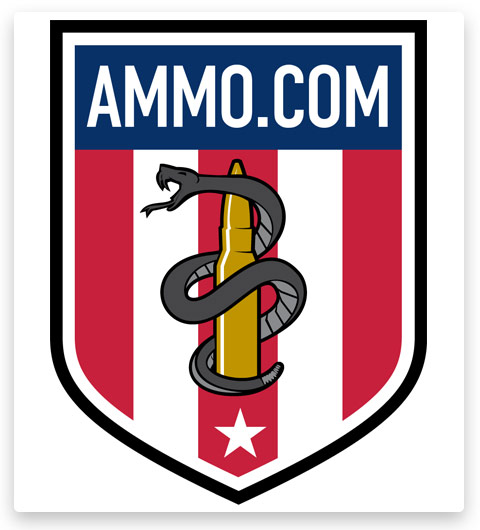 Among the well-known and popular sites, Ammo.com is worth mentioning. This is a company that has prepared a comprehensive concept for maintaining the freedoms and rights of citizens to firearms. Even if you are a beginner, they will help you find a complete set of ammunition and, if required, you will receive detailed advice (including legal advice) from numerous volunteers.
Also, Ammo.com donates 1% of the value of your order to one of the many charity programs. You can choose who will receive help yourself, it can be: NRA, Soldiers' Angels, Homes for Our Soldiers, and The Second Amendment Foundation, or many others. We believe this is a truly important daily contribution.
The site supports the "active pages" format. This means that the choice of ammunition comes only from the list that is definitely in the warehouse. Departures are on the day of order (if ordered before 3:00 pm ET), or the next day, without delays or false promises.
The choice of ammunition and weapon components is really large and is not limited only to American manufacturers. Besides, a huge library of knowledge is constantly updated with new articles and training videos. You can become a part of this community and submit your articles and materials for training in the public domain.
#9 AmmoMan.com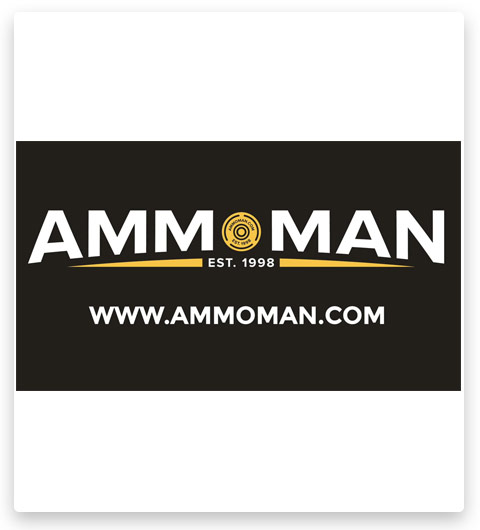 Ammo Man began its journey in New Hampshire in 1998 and unlike its competitors, this company is represented only on the Internet. You will not be able to pick up your purchase from their warehouse because every package is sent to the buyer's door. This position imposes some restrictions, so Ammo Man cannot deliver military ammunition to some states: Alaska, Hawaii, California, New York, and Massachusetts.
The company also builds its own small community and motivates user to become regular customers. By becoming a member of the loyalty program, you can receive a refund of 2 points for every $100 spent (1 point = $ 1). These points can be accumulated and used by paying part of a new purchase. With long-term and large orders, this creates good savings, even taking into account not the highest prices of the online store.
The company's catalog is really extensive and allows you to select the necessary ammunition for pistols and rifles or other ammunition. Direct-to-door delivery will be truly free for orders over $ 99. If your order consists of one pack of cartridges, the benefits of low prices will come to naught.
#10 Primaryarms.com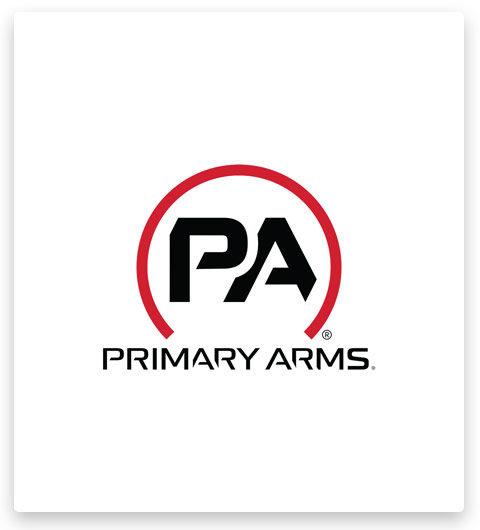 Primary Arms started as a weapons and supplies dealer for enthusiasts and military personnel. Now this Texas-based company receives several hundred thousand orders every month and does a great service. Dispatch takes place within 24 hours despite the pandemic or other factors. The company provides extensive consultations, keeps up to date on the status of the order, and provides a 90-day guarantee period for the return policy. Together with a large assortment and competitive prices, this is a very worthy representative of the arms market.
Some product categories are not covered by 2-day shipping. For FFL goods, there is a 23 days delivery tolerance! This is important to consider if your order is combined. To receive your different components on time, please make two separate requests, so your regular equipment will avoid long delays.
#11 Midwayusa.com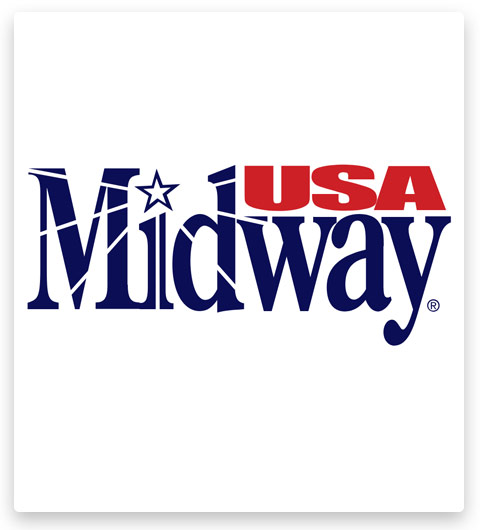 MidwayUSA is one of the few companies that constantly monitor the level of customer satisfaction. They are proud to have been able to win the Missouri Quality Award (Malcolm Baldridge Quality) and repeat their success many times over. Taking care of customers is a priority of the company and they put a lot of effort into it.
Since its founding (1977), the company has offered a huge range of equipment for camping, archery, and weapon enthusiasts. Here you will not find very low prices, but they will not rob you either. This price level is attributed to 50% of the company's profits donated to fund youth shooting programs and community support. This is responsible citizenship and we «hats off» to MidwayUSA for it.
#12 AmmunitionStore.com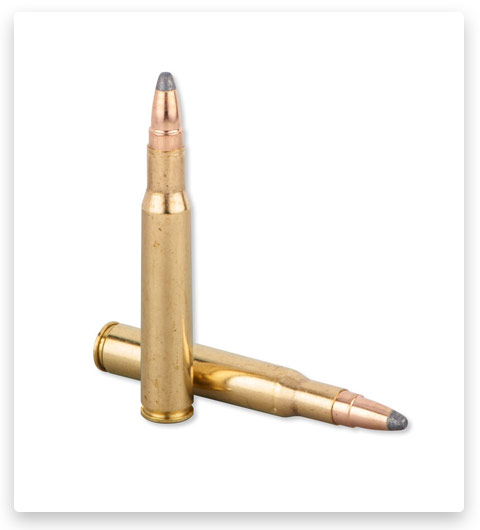 AmmunitionStore is a young and fast-growing company based in Ohio with a huge selection of ammunition. COVID disrupted many supply chains, but this store retained a wealth of ammunition stock. The catalog also contains military accessories and equipment, as well as other products related to the shooting. The prices of the goods are quite competitive and the application process is normally optimized.
There is a fierce debate among fans and opponents. Someone complains that his order did not arrive in 7 days, others are glad that everything came as expected, despite 7 days of delivery. Customer support tries to help everyone, but if the buyer is focused on conflict, the result will always be unsatisfactory.
In defense of the store, we can say that the support service will not only check the availability of goods at your request but will also advise on the restrictions of your state. Our order for the scarce ammunition arrived as expected in 6 days, and the support team responded to all inquiries promptly. Are we just lucky?)
Conclusion
In our "Best Places to Buy Ammo" review, we wanted to be objective, and for this, we did huge research. Each of the presented dealers deserves your attention and depending on the specifics of your order, you should choose the optimal supplier for you. For your convenience, we have created a short-list with our notes:
Thank you for spending these minutes with us. We hope you were interested and you made some bookmarks in your browser. We are glad to work for you. Good luck survivor!
How To Buy Ammo – FAQ
Tags: #best place to buy ammo online, #Best #Places #To Buy #Ammo #Online #Sale #Cheap #Price #Place #Ammunition #USA #United States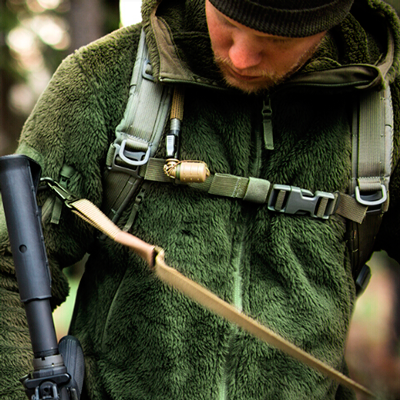 Dmitry Koval
Tactical & Survival Expert
I am from the generation that tried to repeat all the tricks of Jackie Chan, hunted birds with homemade bows, and built my mini-base in the forest. At the age of 18, I was a scout in PLAST (scout organization) and participated in campaigns and quests. Somehow we decided to test ourselves, took our backpacks and walked 50 km (31 miles) in 1 day. We had a lot of fun!
Remembering my past, I ask in bewilderment: "How am I alive after all my adventures?" - harsh trials, reckless parties, love affairs, and a sea of silliness.
My hobbies are weapon upgrades,
tactical gear
, and the latest in wilderness survival technology. I have hundreds of different survival gadgets in my collections, which are sent to me for "test-driving" by Amazon, eBay, and other online retailers. That's what I write about, and I also make YouTube videos about them! Stay tuned!
Read more
about our team
of expert authors.
Affiliate Disclosure: Rotorm.com sometimes gets paid for listings, through sponsors or affiliate programs like Amazon, Optics Planet, Lucky Gunner, Brownells, Cabelas, Rainier Arms, 5.11 Tactical, Bass Pro Shop, etс. Clicking a link helps keep Rotorm.com free, at no extra cost to you!
About the author: Each article on our site is written by experts in survival and tactical equipment, gun enthusiasts, extreme travelers, military, law enforcement and desperate professionals, read about the author at the bottom of the article or visit "About Us" page.
Note: The views and opinions expressed in this article are those of the authors and do not necessarily reflect the official policy or position of any agency.