Affiliate Disclosure: Rotorm.com sometimes gets paid for listings, through sponsors or affiliate programs like Amazon, Optics Planet, Lucky Gunner, Brownells, Cabelas, Rainier Arms, 5.11 Tactical, Bass Pro Shop, etс. Clicking a link helps keep Rotorm.com free, at no extra cost to you!
About the author: Each article on our site is written by experts in survival and tactical equipment, gun enthusiasts, extreme travelers, military, law enforcement and desperate professionals, read about the author at the bottom of the article or visit "About Us" page.
Note: The views and opinions expressed in this article are those of the authors and do not necessarily reflect the official policy or position of any agency.
In many situations, the standard magazine volume of Glock pistols is not sufficient for successful firing, for example, against multiple targets.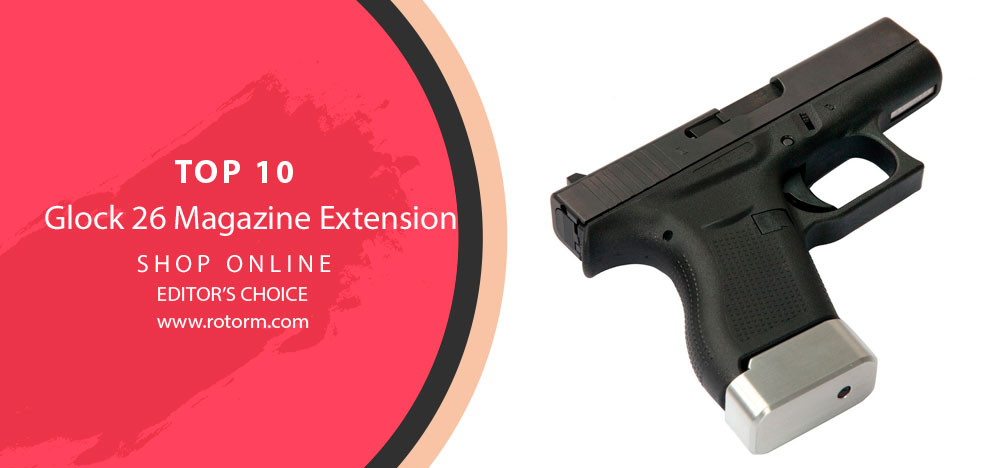 For this, many manufacturers are developing additional accessories in the form of extended magazines, designed to expand the functionality of the factory parameters of the pistol. The article lists the highest quality and most popular extended magazine models among professional shooters that are perfect for the Glock 26 pistol.
Glock 26 Magazine Extension Review | Best Glock 26 Mags Extension
| Image | Product | Brand | |
| --- | --- | --- | --- |
| | HYVE Technologies Glock 26 Magazine Extension | HYVE Technologies | |
| | Shield Arms Glock 26 Magazine Extension | Shield Arms | |
| | Pearce Grip Glock 26 Magazine Extension | Pearce Grip | |
| | HYVE Technologies CA Edition Glock 26 Mags Extension | HYVE Technologies | |
| | Pearce Grip Mags Extension for Glock 26 | Pearce Grip | |
| | Pearce Grip Magazine Extension for Glock 26/27/33/39 | Pearce Grip | |
| | TRYBE Defense Glock 26 Magazine Extension Base Pad | TRYBE Defense | |
#1 HYVE Technologies Glock 26 Magazine Extension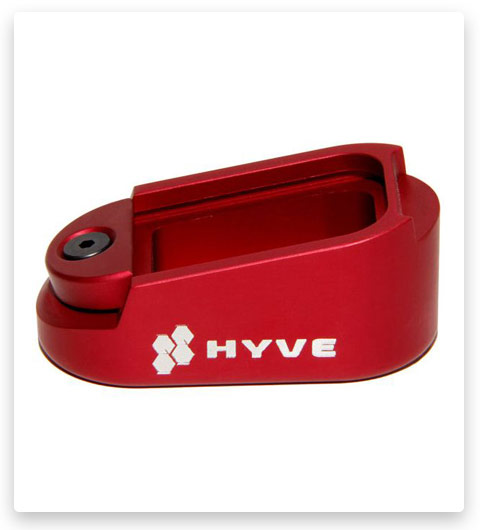 The classic form of HYVE's expanded magazines is designed to expand the functionality of the standard Glock pistols. Equipped with a straight spring which does not require an additional positive spring. Like all of the company's products, this Glock 26 magazine is precision-machined at the factory and then anodized in eight colors. Unlike the single-stack design, the 26 plus 2 consists of two parts that are securely bonded together for maximum reliability. Magazine extensions are designed for generations 4 and 5 magazines with two magazine catch cutouts.
#2 Shield Arms Glock 26 Magazine Extension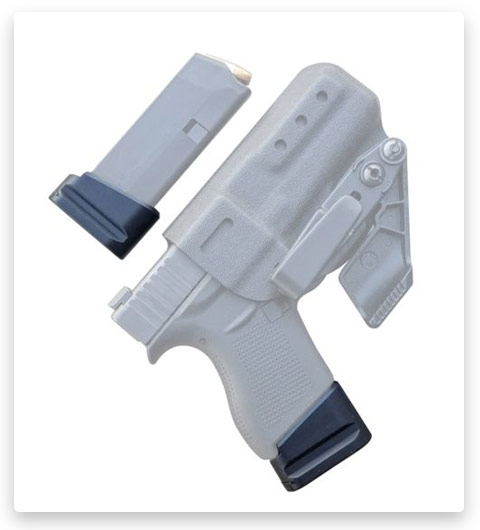 The newest Glock 26 pistol magazine extension adds additional 5 rounds of ammunition to your magazine. The unique easy access plate design allows easy access to the spring and pusher without having to remove the extension from the magazine body. Comes with a 100% lifetime warranty.
#3 Pearce Grip Glock 26 Magazine Extension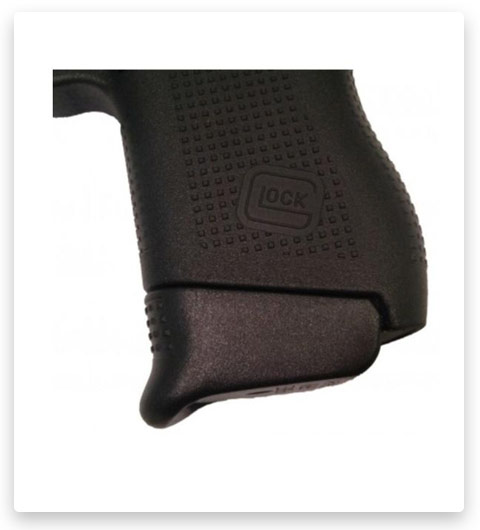 The unique model of the Glock 26 pistol magazine extender guarantees an increase in the functionality of your firearms. Thanks to the replacement of the base and inner plate, 2 cartridges are added to the Glock M26 pistol, one cartridge to the Glock M27. The 5/8" increase in magazine length ensures a comfortable feel with regular use.
#4 HYVE Technologies CA Edition Glock 26 Mags Extension
Newest expansion model for Glock pistol magazine 26/27/33. The classic style guarantees a great visual complement to your favorite pistol — the lines follow the lines of the grip and give the feel of full magazine size. The straight spring does not require an additional positive spring. As with all HYVE's products, this Glock 26 magazine extension is processed on high-quality progressive equipment and then anodized in eight different colors. Unlike single-stack designs, this model has a robust two-piece design that keeps the magazine securely in place even in the event of a fall from a great height.
#5 Pearce Grip Mags Extension for Glock 26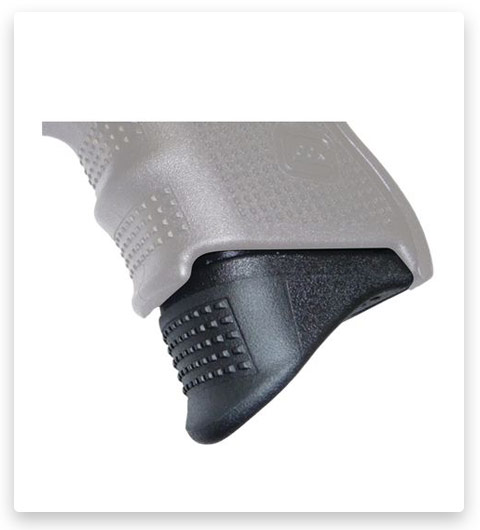 The newest Glock 26 magazine extension model replaces the magazine base plate and retains all other factory components. Does not increase magazine capacity, lengthening it for more comfortable wearing. Combines perfectly with the pistol's signature contours and texture, giving them a factory standardized look. Made from impact-resistant polymer and withstands drop tests at temperatures ranging from -20 to +350 Fahrenheit. Thanks to the unique shape, they provide a logical sequence of the position of the shooter's fingers, increasing the level of comfort.
#6 Pearce Grip Magazine Extension for Glock 26/27/33/39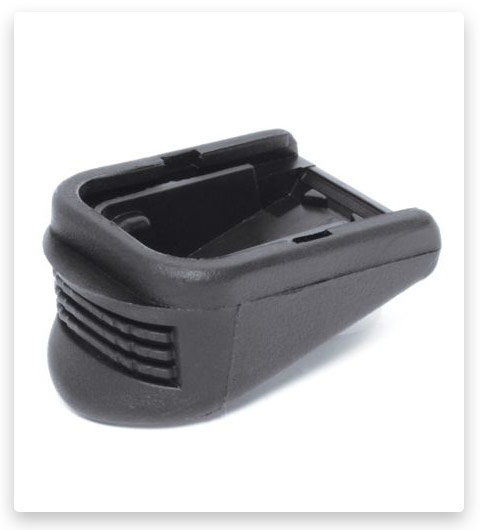 The newest Glock 26 pistol grip greatly enhances the comfort of pistol handling. Thanks to the increased length of the handle, a pleasant feeling is guaranteed even when wearing concealed. Replaces the standard magazine base and inner floor plate. The design allows you to add two cartridges to the Glock M26, one cartridge to the Glock M27 and M33. The handle length is increased by 5/8 inches for maximum comfort and control of the weapon while firing.
#7 TRYBE Defense Glock 26 Magazine Extension Base Pad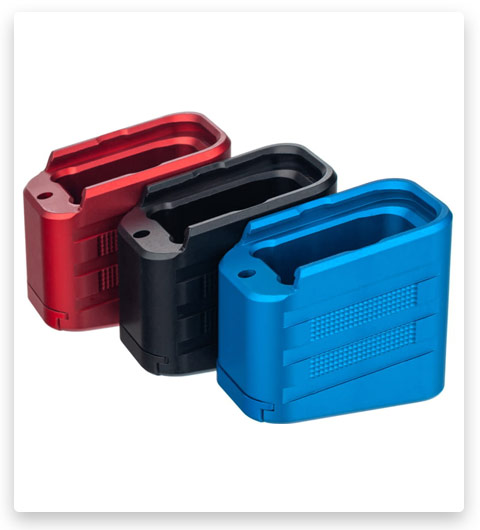 TRYBE Glock 26 Magazine Extensions offer innovative and attractive models that make the perfect addition to your firing arsenal. This magazine model will add 5 additional rounds to the 9mm Glock models and 4 additional rounds to the Glock .40 caliber pistols. With a stylish design with multiple color options, this extension is one of the most popular among professional shooters.
#Bonus 1: Comp-Tac International Outside the Waistband Holster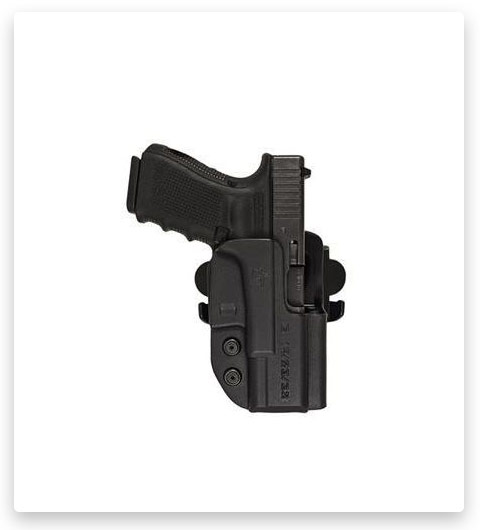 The rugged holster is ideal for competitive shooting. With a flawless fit and finish, the fully adjustable waist holster comes in 3 different attachment options — belt clip, paddle mount, or offset down mount. An extremely popular model among intelligence officers for official use. The inner part of the holster with a low coefficient of friction allows the weapon to be removed from the holster very smoothly and quickly and reliably in any situation.
#Bonus 2: HYVE Technologies Glock Monarch Trigger System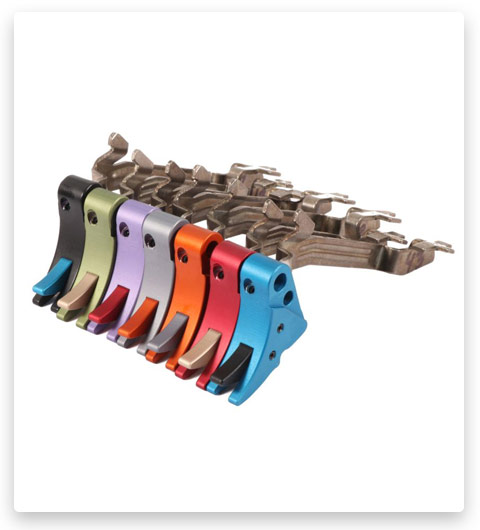 The latest Glock Pistol Trigger System ensures that your weapon's functionality is enhanced in virtually any situation. The trigger and fuse are made from a solid aluminum rod and are progressively anodized in each of 7 colors. The redesigned trigger system comes with a trigger bar and is fully adjustable for smooth pre-travel and ejection using Allen screws on the front and back of the trigger.
#Bonus 3: Glock 26 Green Dot Steel Night Sight Set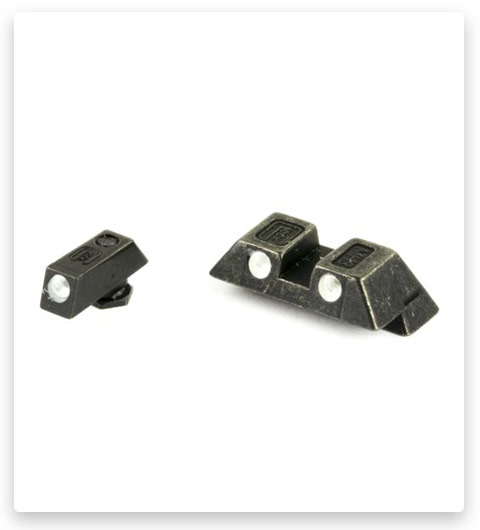 If you have decided to upgrade your pistol with one of the many accessories available on the market today, then this model is for you. Thanks to the use of the highest quality materials and advanced processing, this model of the green dot sight with night vision function guarantees the accuracy and comfort of aiming fire even in twilight or pitch darkness.
#Bonus 4: Truglo TFX Glock Low Green Dot Sight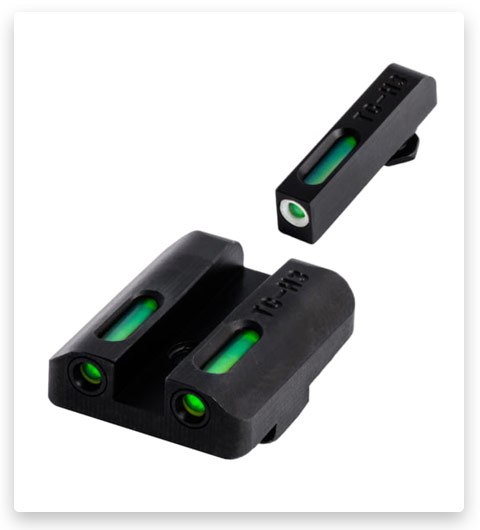 The latest model of night scopes combines luminous tritium and fiber optics to provide excellent visibility in virtually all lighting conditions. The fiber optics of these pistol parts use ambient light to provide the scope's luminosity, while tritium components are used for night sighting. This Glock 26 model of the optical night sight has been updated to provide maximum compactness and resistance to snags. Truglo TFX Glock Dot Sight has an increased radius of view and is extremely durable.
#Bonus 5: Lone Wolf Arms Glock 21 .45 ACP Threaded Barrel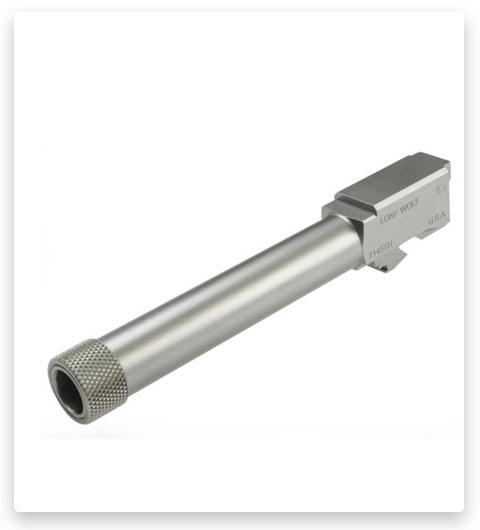 Replaceable barrel made of high quality 416 stainless steel. Processed on advanced equipment, which ensures exceptional accuracy and reliability of each model. Provides maximum service life and unmatched accuracy at an affordable price. The standard grooves and grooves make it a great choice for anyone looking to shoot lead bullets, metal plate bullets, or jacketed bullets. Can be used with a wide range of Glock pistols.
Conclusion
Complementing your weapon with accessories is the key to personalizing the capabilities of your favorite pistol. Recently, many different types of weapon add-ons and upgrades have appeared on the market to make shooting and carrying a pistol on a regular basis.
The article lists the main models of extensions for the magazine, as well as additional accessories, including an interchangeable barrel and optical sights. If you are looking for the most functional expansion of the magazine, then focus on models #1 and #2. The most professional models from the presented ones are #3 and #5. Bonus models of accessories will significantly expand the functionality and possibilities and use of your weapon.
Tags: #Glock 26 #Magazine #Extension #Best #Gen-2 #Plus Grip #Pearce #Review #15 Round #Factory #Finger #Mags Extension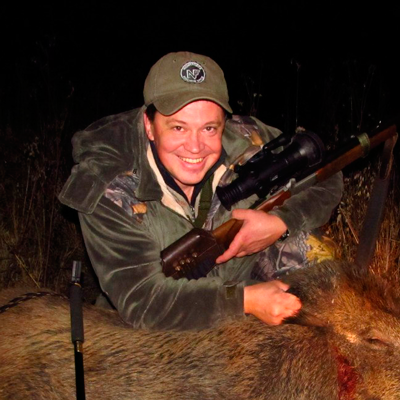 Yury Alexeev
Gun and Hunting Expert
The author of analytical top articles on firearms and accessories — a recognized expert in the field of survival in the wild, the author of many articles on quality camping and hunting equipment, and a firearms enthusiast. Due to many years of experience in hunting trips and studying the technical side of collecting firearms — both for hunting and for clay pigeon shooting — the author has many valuable tips to harmonize the passion for hunting and bring to it exceptional quality in terms of equipment and outfit.
My articles are precisely analyzed technical information and equipment specifications that allow a real hunter to assemble a decent set of weapons for multi-day outings in the wild. From the tents to the well-oiled gun, everything should meet the demands of the extreme entertainment enthusiast. Technically perfect weapons can greatly facilitate hunting even in the wilderness — choosing only the most qualitative, modern optics and other accessories for weapons, hunting efficiency will be maximum.
When choosing a weapon for hunting, pay attention to its specifications, and, above all, to the convenience for yourself — using high-quality equipment, you will discover the wonderful world of accurate shooting and successful hunting even in those weather conditions that don't imply hope for the shooter's eyes. Yury Alexeev - weapon and hunting expert, CEO of
Silencer.Systems
Read more
about our team
of expert authors.