It's no secret among serious shooters that the Ruger Precision rifle is an incredibly powerful and reliable long-range firearm. But even this classic gun can benefit from some customization – a few simple upgrades here and there can turn your favorite shooting platform into something on par with the best precision rifles out there. 😎🙂
Best Ruger Precision Upgrades 🤓
In this post, we'll take you everything you need to know about upgrading your Ruger Precision rifle, including picks for top-rated upgrades that will make sure your weapon is performing at its very best.
✒️ Whether you need ergonomic add-ons or performance parts, read on to learn how these small modifications can make all the difference in enhancing the accuracy and reliability of your Ruger Precision model!
☑️ Triggers & Bolt Handles – are two of the most important components of an upgradeable Ruger Precision rifle. A high-quality trigger can greatly improve accuracy and consistency, while a lightened bolt handle makes cycling faster.
☑️ Magazines – a vital piece of the rifle that contains cartridges and feeds them into the action, that is why it should be made from high-quality materials.
☑️ Handguard – is one of the most important Ruger Precision upgrades you can make. It protects your hands from extreme temperatures and any sharp objects that may come into contact with them while shooting or handling your firearm.
☑️ Scope Mounts/Bases – an essential component for any shooter looking to make the most of their Ruger Precision rifle. Scope mounts allow the scope to be securely attached and correctly aligned with the gun's bore, ensuring that shots land where you want them to.
☑️ Barrels – the most important part of any firearm, and a key component. The barrel determines the accuracy of the weapon, as well as the muzzle velocity.
☑️ Sight/Optics – a device used to enhance the accuracy, precision, and speed of aiming a firearm. Sights come in many forms depending on the type of firearm they are associated with and the intended purpose of use.
☑️ Bipods – an accessory that provides stability and support to a firearm when shooting from a prone, sitting, or kneeling position. It typically consists of two extending legs that can be adjusted for height and angle.
☑️ Slings – pieces of equipment used for carrying and stabilizing a rifle. It provides support for the shooter and allows them to keep the firearm on their person in an easy-to-access manner.
🎯 Upgrading your Ruger Precision rifle can be a great way to improve accuracy and performance. Upgrades involve replacing parts with high-quality components that are designed to increase the accuracy, reliability, and durability of the weapon.
🛠️ Disassembling your rifle allows you to inspect each part closely for signs of wear or damage. It's also an opportunity to clean any residue from shooting off all metal surfaces inside the action.
Ruger Precision Triggers & Bolt Handles 😊
Triggers and bolt handles are two of the most commonly upgraded components on Ruger Precision rifles. A new trigger can help improve accuracy and consistency, while a bolt handle upgrade can make it easier to cycle rounds rapidly.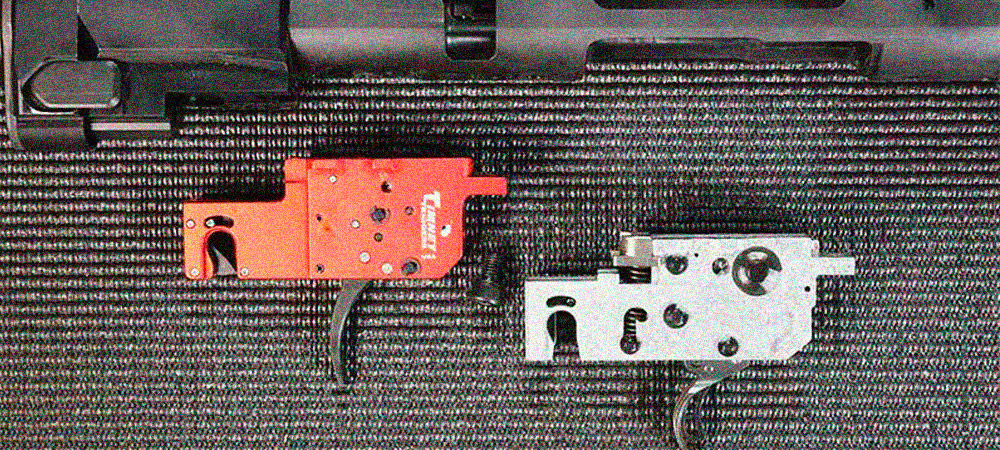 When buying an upgraded trigger for your Ruger Precision rifle, you should look for one with adjustable pull weight and overtravel, as well as smooth operation. As far as bolt handles go, there is no one-size-fits-all solution, so it's important to find the right handle that fits your specific needs.
Benefits 🔥
As any rifle enthusiast knows, one of the most important steps to take in upgrading your gun is changing out the trigger and bolt handle.
🔷 A quality aftermarket trigger provides a much smoother trigger pull than factory models, providing a better feel and control when shooting with precision and accuracy.
✅ Moreover, upgraded triggers often come with adjustable settings or customizable options to further maximize user satisfaction.
✅ Additionally, some advanced triggers also provide additional recoil reduction which helps reduce flinching while firing multiple rounds quickly.
🔷 Upgrading the bolt handle is another great way to improve the performance of your Ruger Precision rifle.
✅ Aftermarket bolt handles often offer increased ambidextrous usage, meaning that both left- and right-handed shooters can experience better accuracy and faster reloads.
✅ In addition, some bolt handles come with additional air vents or streamlined designs for improved ergonomics when shooting multiple rounds in rapid succession.
✅ Finally, aftermarket triggers and bolt handles are built with higher quality materials than stock models, making them more durable over time. This ensures that you'll get the most out of your gun without having to worry about frequent maintenance checks or parts replacements.
How to install a trigger? 🤔
To properly install the new parts, there are several steps to follow:
1️⃣ Start by

removing your existing trigger guard

. You can do this by unscrewing the screws located at the front of it. Once unscrewed, remove the old guard from your rifle carefully.
2️⃣

Install the new trigger guard

in place of the old one by lining up its holes with those on the frame and fastening them together using screws or pins.
3️⃣ Next,

install the trigger return spring assembly

. This is done by inserting it into the back of the receiver and engaging its notch with the front part of the new trigger guard.
4️⃣ Now that all parts are in place, you can

begin attaching your trigger to your rifle

. Slide the trigger into position and secure it in place using a set screw located at its backside.
5️⃣ Finally,

test to make sure everything has been installed correctly

by pushing down on the safety lever until it clicks into place and then pulling up firmly on the rear of your two-stage trigger until you hear an audible click indicating that it has been cocked.
📌 Installing a trigger on your Ruger Precision Rifle provides you with increased accuracy and control over the firing process.
Ruger Precision Magazines 😉
It's one of the best Ruger Precision upgrades to consider. A reliable magazine is key to ensuring your rifle performs at its best and offers superior performance with an extended life span.
🔴 In addition, factory magazines from Ruger come in a variety of capacities that allow you to choose the right size for your needs.
Why upgrade? 🤨
Upgrading your magazines can significantly improve how well your rifle shoots, making it more accurate and reliable.
➡️ With better magazine capacity, higher spring tensions, and improved feed lips, these upgrades can dramatically

enhance the performance of your rifle. 

➡️ One of the most popular is a 10-round box

magazine to replace the factory five-round mags

that came with the gun. This upgrade not only increases capacity but also helps increase reliability due to its improved spring tension design and reinforced steel construction.
Ruger Precision Handguards 😀
They are an important part of any rifle. They provide an additional layer of protection for the rifle and shooter, as well as offering a comfortable grip for handling. Furthermore, they can be used to customize the look and feel of your rifle by adding a unique aesthetic touch.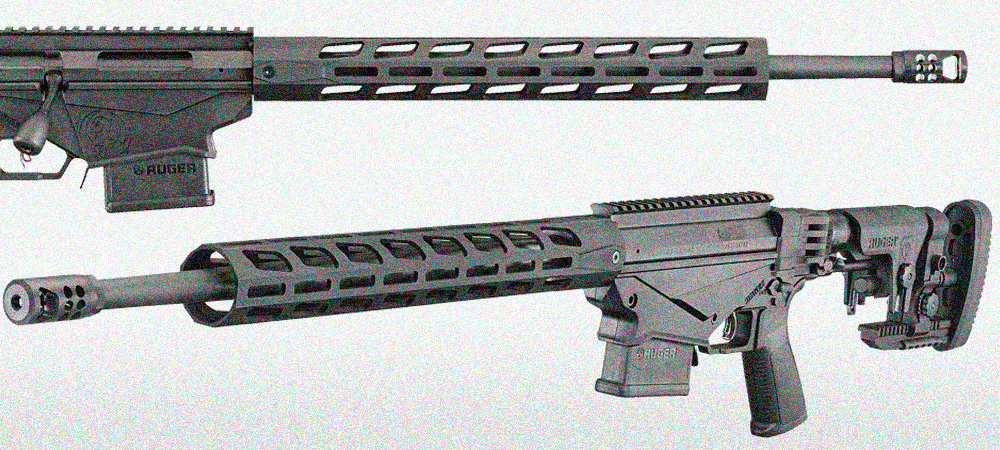 ✨ There are a variety of different models and styles available on the market today, ranging from lightweight polymer options to heavy-duty aluminum choices.
Features 💥
Handguards offer increased stability and accuracy for your rifle: 
✴️ They are designed to provide a comfortable, secure grip that enhances the shooter's control over the weapon while reducing fatigue.
✴️ The handguard also provides additional rail space for mounting lights, lasers, optics, and other accessories.
✴️ Some of them come with integrated Picatinny rails pre-drilled in the top and bottom allowing you to mount more than one accessory at once.
✴️ Best of all, they are designed to be easy to install so that you can fully customize your rifle quickly and easily.
Adjustments Tech Tip 🧑‍🔧
Upgrading your Ruger Precision rifle is a great way to get the perfect shooting experience.
👍 One of the most important features that set this rifle apart from others is its handguard design. The handguard offers an adjustable length, unlimited mounting points along the rail, and additional support for added stability.
👍 To maximize your shooting experience with this rifle, it is important to understand how best to upgrade and adjust its handguard.
Ruger Precision Scope Mounts/Bases 😎
They are an essential part of any shooting setup. Ruger Precision rifles have a wide range of scope mounts and bases available to maximize accuracy when shooting at longer distances.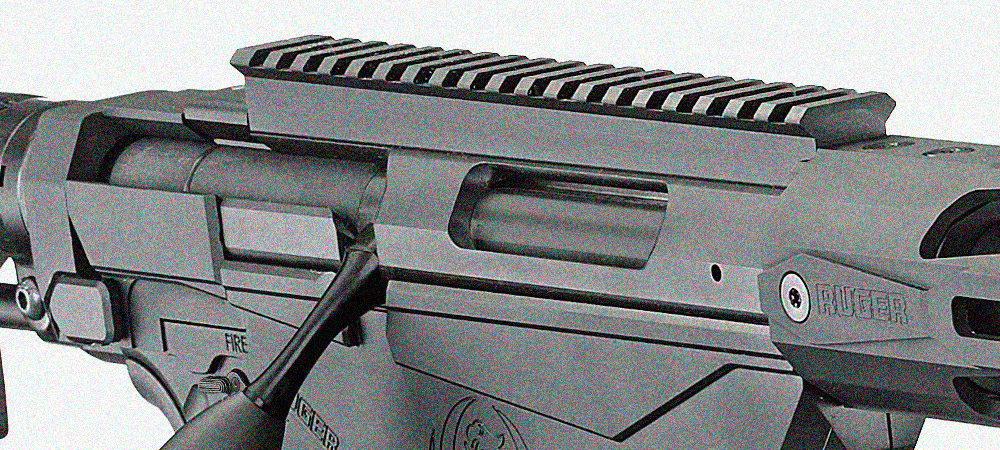 ✏️ The best upgrades are ones that improve the gun's ability to shoot accurately and consistently, such as a high-quality base with built-in recoil lugs or a picatinny rail for attaching a bipod or other accessories.
Is it worth it? 🧐
Absolutely❗ Choosing the right scope mount/base will be an important factor in ensuring accurate shots and making sure you get the most out of your upgrade. Additionally, installing a high-quality bipod or other shooting stands can also offer increased accuracy and stability when shooting at longer distances.
How to choose? 🔍
The best upgrades are often tailored specifically to each rifle, so be sure to check with the manufacturer before purchasing any accessories.
✔️ In addition, there are several different types of mounts available, including single-piece rings and bases, dual-ring mounts, red dot mounts and quick detach mounts. Depending on the shooting you plan on doing (hunting or target shooting), you may want to consider one type of mount over another.
✔️ Also need to consider the type and size of scope or other accessories you plan on attaching.
✔️ Additionally, many mounts come with additional mounting options so that you can attach multiple accessories at once.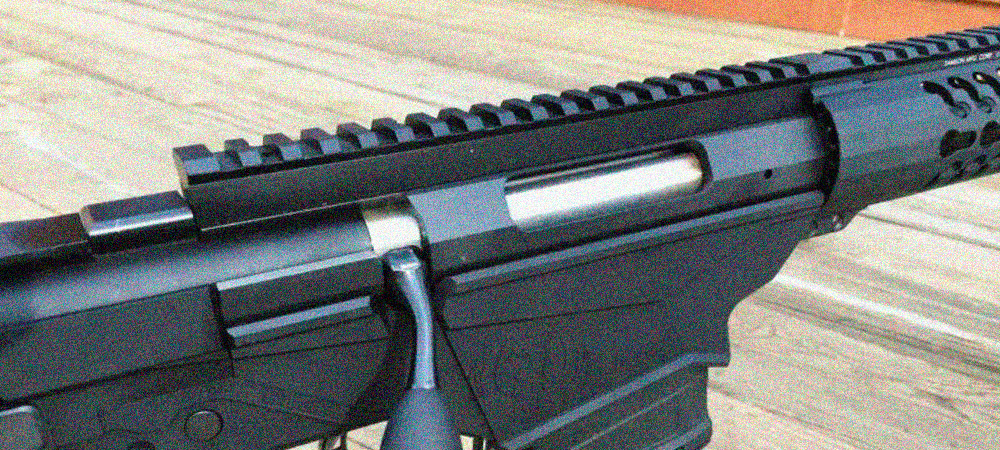 📍 🛒 When shopping for a scope mount or base for your rifle, be sure to read up on all product reviews and specs before making a purchase. With the right equipment in place, upgrading your Ruger Precision rifle can bring new levels of accuracy and precision shooting performance.
Ruger Precision Barrels 🤩
They are the most popular upgrade for Ruger Precision rifles. They provide improved accuracy and consistency, as well as reduced recoil and muzzle rise. The barrels come in a variety of lengths and profiles, allowing you to choose a barrel that best suits your needs.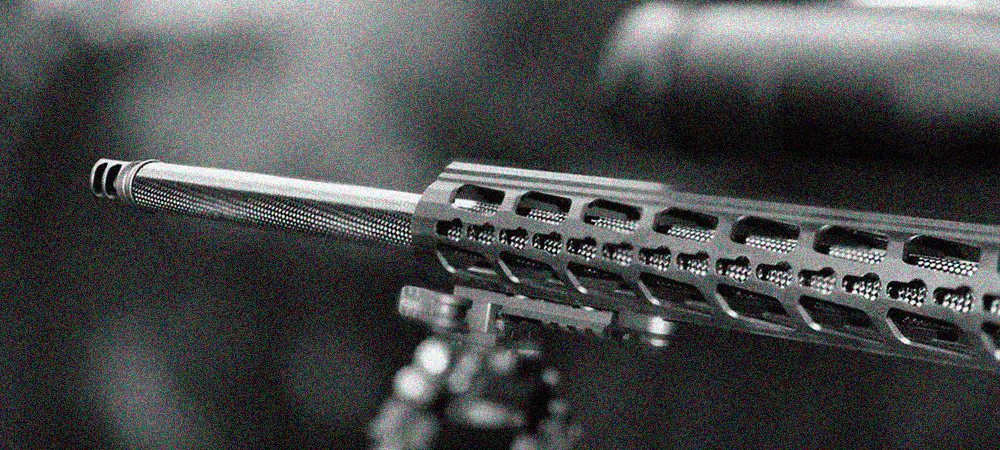 The increased precision comes from a more consistent bore diameter and twist rate, which optimize the bullet's flight path within the tight confines of the rifle's internal chamber. When combined with other Ruger Precision upgrades such as triggers, stocks, and optics, these barrels can be used to create an extremely accurate platform for long-range shooting or hunting.
Why upgrade? 🤔
Upgrading barrels can make a significant difference in accuracy and performance: 
🔵 It can help improve the muzzle velocity of your rifle, increasing its range and accuracy while reducing felt recoil.
🔵 Additionally, if you wish to use alternate calibers or switch between different types of ammunition, changing out the barrel is an easy way to do so without needing an entirely new gun.
Barrel Swapping 🧑‍🔧
It requires more technical knowledge than other Ruger Precision upgrades, so it's important to do your research and ensure you understand the process before attempting it. Here are some tips for barrel swapping:
➡️ First, you need to remove the existing barrel from your rifle. Once these screws and pins are removed, the barrel should slide off with relative ease.
➡️ Next, disassemble any parts that were attached to your original barrels such as handguards, muzzle brakes, and sights. You'll need to remove them to install the new barrel. Make sure you keep track of all the parts and screws, as you'll need them later.
➡️ Now you can begin installing your new barrel. Start by screwing it into place using the original screws and pins that were removed earlier.
➡️ Once the desired headspace has been achieved, you can reattach any accessories or sights that were disassembled in step two.
🟧 Finally, cycling some dummy rounds through your rifle will give you a good indication of whether or not the new barrel is properly installed and functioning correctly before taking it out for use in live shooting situations.
Ruger Precision Sight/Optics 🙂
It is designed to improve the accuracy, performance, and feel of your rifle. The sighting system allows you to make adjustments quickly and easily while maintaining a consistent zero throughout any shooting scenario.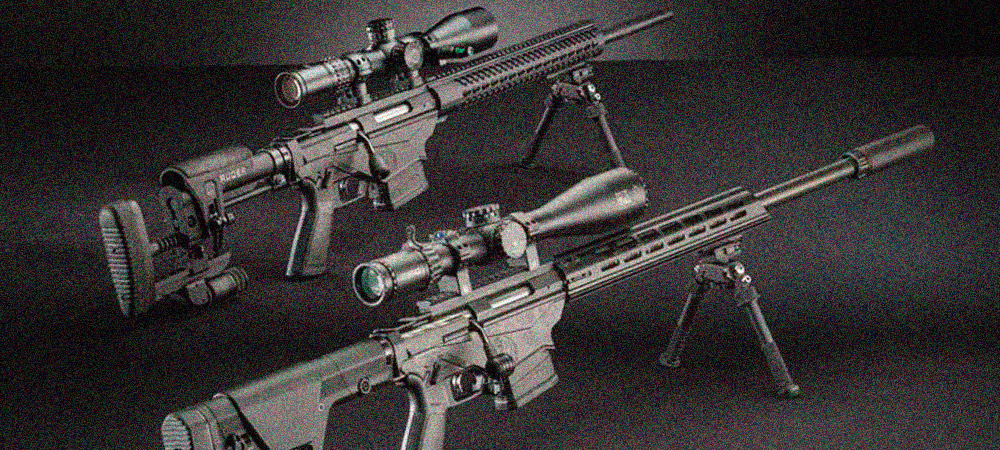 💡 Rifle upgrades allow users to customize their firearms with even greater accuracy by replacing the factory sights with higher quality aftermarket options such as red dot or holographic sights.
Types & Benefits 🤩
One of the most important components to consider is adding a quality sighting or optics system. It can provide an enhanced degree of accuracy and precision when firing at long distances, providing improved accuracy and hit probabilities.
❇️ Opting for sight/optics upgrades will ultimately allow you to experience better accuracy and precision when firing your rifle.
❇️ The right system can help you improve your success rate on long-distance shots and make rapid-fire shooting easier, while also increasing visibility in low-light settings.
❇️ Also you can expect to get high-quality features such as variable magnification capabilities, illuminated reticles, rugged construction, adjustable parallax control, and eye relief designs.
🎯 The two main categories of sights used in Ruger Precision rifles are red dot sights and scopes.
💥 Red dots provide fast target acquisition with minimal eye strain and no distance limitations.
💥 Scopes offer more zoom capabilities for more precise shots at longer distances.
How do mount and adjust? 🛠️
Before you can mount your rifle scope, you will need to consider the type of base and ring that fits your gun best.
🟢 Make sure to select one with enough clearance for proper eye relief.
🟢 Once these are attached, use T-20 Torx screws to secure them in place on top of the receiver.
🟢 Afterward, adjust the rifle scope by loosening or tightening each screw until it is aligned with your target.
📌 Upgrading the Ruger Precision is a great way to improve its accuracy and performance.
Ruger Precision Bipods 🤓
They provide support and stability when shooting, making it easier to hit those long-range shots in the field or at the range. There are many different varieties of bipods available on the market today, ranging in size and features. Depending on what type of shooting you do and how much you want to spend, there is sure to be a perfect fit for your needs.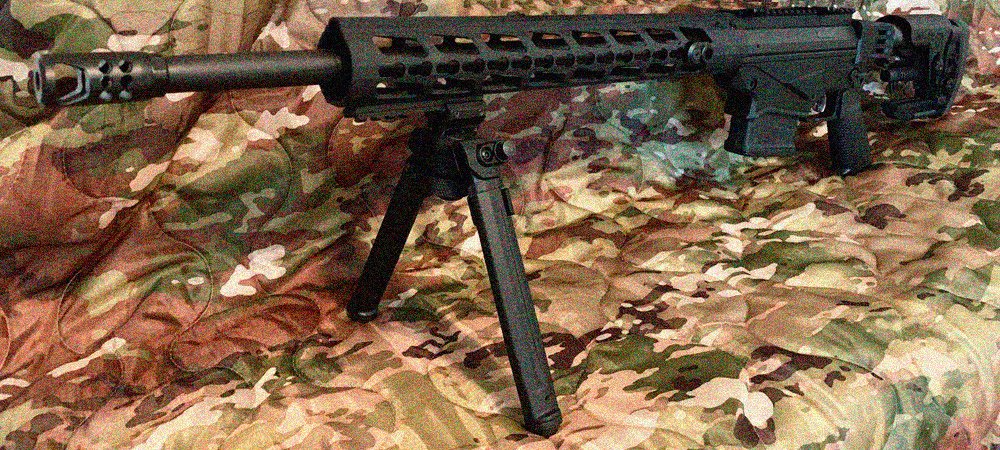 ✒️ Bipods make an excellent addition to any shooter's kit and can improve accuracy when used properly.
Is it worth it? 🤨
Of course❗ A bipod is a great addition for any shooter who wants stability in the field or at the range. It helps keep the gun steady when aiming and shooting, reducing shoot-to-shoot variation in accuracy. Bipods come in various sizes, materials, and styles so you can choose one that best fits your preferences and needs.
How to choose? 🔍
A good bipod can add stability and accuracy while shooting from difficult angles or positions.
🔶 When choosing your bipod, it is important to look at its height adjustment range, as well as its weight capacity.
➡️ Additionally, you should consider durability, price point, and style when selecting a bipod for your rifle.
Ruger Precision Slings 😉
The sling allows you to effectively carry and maneuver the rifle while providing additional support for steady aiming in a variety of shooting positions.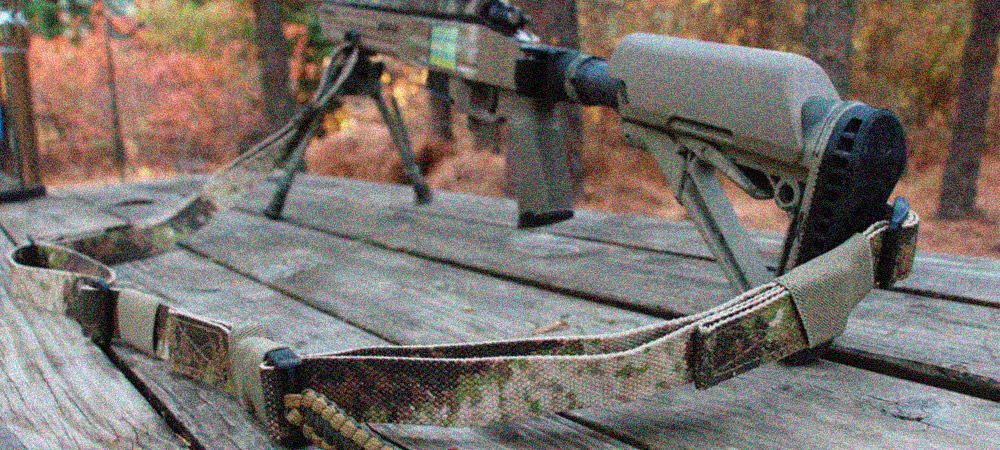 🟣 Additionally, many of these slings are designed with multiple attachment points for even greater customization and convenience. When selecting the best accessories, it is important to find one that fits your individual needs and preferences.
Benefits 🔥
Adding a sling to your rifle can be an extremely useful upgrade:
⚡ Slings provide improved comfort and stability, allowing you to carry the rifle more securely and for longer periods without getting fatigued.
⚡ They also help in transitioning from one shooting position to another more quickly and effortlessly.
⚡ With a quality sling, you can keep your rifle close by at all times while still having the freedom of movement you need when hunting or shooting targets.
⚡ Additionally, if you ever find yourself in an emergency that requires fast evacuation, a good sling is invaluable for keeping your rifle secure.
Types & Techniques of Usage 😎
Using a sling properly can help you stabilize your rifle and make more accurate shots. There are several different slings for your Ruger Precision:
🔷 Single-Point Slings: A single-point sling is designed to allow a shooter to quickly transition from one firing position to another while still keeping their support hand free and their weapon secure. In addition, a single-point sling will allow you to keep your weapon close to your body making it easier to move with it in tight spaces or when transitioning between multiple targets quickly.
🔷 Two-Point Slings: A two-point sling is designed to allow for more stability when firing from a prone position. The two-point sling gives you more control over the rifle and helps with recoil management by having the weight of your rifle distributed evenly between your shoulder and support hand.
🔷 Three-Point Slings: A three-point sling will offer even greater stability when shooting and can be adjusted to help find the perfect fit while also allowing you to transition quickly between multiple targets or positions. Three-point slings are also useful in tactical situations as they help keep your weapon secure against your body and make it easier to move with it in tight quarters.
📌 Choosing the right sling setup for your Ruger Precision Rifle is essential to ensure accuracy and stability when shooting. Once you've figured out which type of sling works best for you, it is important to practice using the sling with your rifle so that you can become comfortable and skilled in transitioning between firing positions while still keeping your support hand free.
FAQ 🤔
Conclusion 😉
Upgrading your Ruger Precision rifle is a great way to improve its performance and accuracy. From triggers and barrels to stocks and optics, there are many different ways to customize your rifle so that it suits your shooting style perfectly. With these tips in mind, you can now find the perfect upgrade parts or accessories for your gun and enjoy improved precision when at the range! Thanks for reading! ❤️‍ 🔥