Are you looking for the best upgrades? Whether you're an experienced shooter or just starting, your Ruger Mark IV can benefit from some well-chosen enhancements. In this blog post, we'll review some of the top-rated Ruger Mark IV Upgrades and discuss which upgrades might be best suited to your shooting needs. 🤩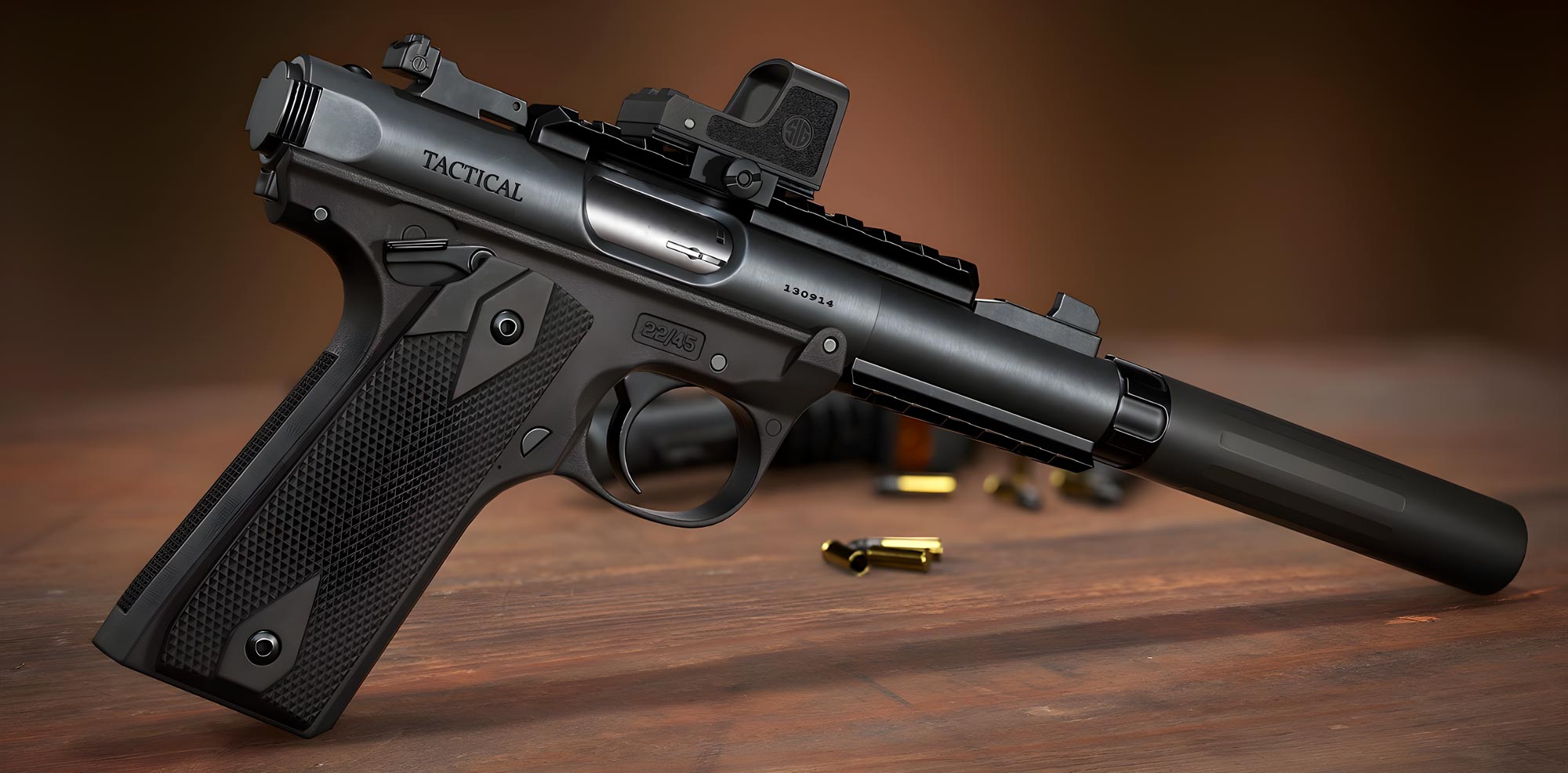 Best Ruger Mark IV Upgrades 🙂
Are you a Ruger Mark IV enthusiast looking to upgrade your favorite pistol? Whether it's a better grip or higher-quality triggers and sights, we have all the information necessary to help you get the most out of your shooting experience. Not only do these improvements enhance performance but they also add value for years to come.
🟧 Trigger – releases the firing pin and allows for firing when the trigger is pulled back.
🟧 Compensator – is a device that redirects gases from the muzzle when firing to reduce recoil and muzzle flip. It helps maintain accuracy for follow-up shots, which is especially important for target shooting and competitions.
🟧 Scope/Sight Mount – is a platform used to attach the scope or different types of sights to your firearm.
🟧 Grips – are one of the most common modifications. It increases accuracy, comfort, and control over the firearm.
🟧 Sight/Optics – provide a more accurate sighting system that helps you achieve better accuracy and control when shooting. Upgrading to an optic can make a world of difference in your shooting performance and accuracy.
🟧 Holsters – a device designed to protect, secure, and carry guns. It's important to choose the best holster pistol as it provides protection from accidental discharge and also makes carrying comfortable.
📌 It is also important to clean your Ruger Mark IV regularly. This will help keep the gun in good condition and ensure that it functions properly. Before cleaning make sure to read the owner's manual for specific instructions on proper cleaning and maintenance procedures. Disassembly of the firearm may be required for some parts of the gun such as trigger assemblies and magazines.
Ruger Mark IV Triggers 🤓
It's a component of any firearm and for Ruger Mark IV guns, it is one of the most important parts. While the trigger can be cleaned, lubricated, and adjusted to help reduce wear and tear on the weapon, there are upgrades available to improve its performance even more.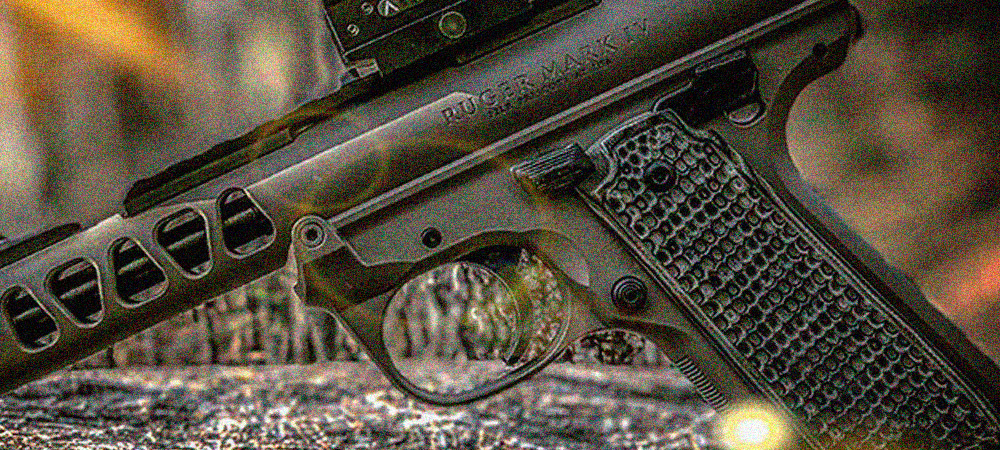 ✅ When considering Ruger Mark IV upgrades, look no further than an aftermarket trigger upgrade. There are many different types available from various manufacturers that offer improved reset characteristics which can increase accuracy by reducing search time for the perfect follow-up shot.
Why upgrade? 🤔
The Ruger Mark IV is a reliable and very accurate handgun. However, the factory trigger pull can be rather heavy at around 7 lbs.
👍 Upgrading to a lighter trigger can make it easier to shoot accurately and with greater control over your shots.
👍 In addition, upgrading the trigger can make it easier for those who have difficulty operating the gun.
How to install it? 🛠️
Replacing a trigger on a Ruger Mark IV is an easy upgrade that can be done at home.
➡️ To start, break down the pistol and remove the grip frame, barrel, and slide from the frame.
➡️ Next, disconnect the sear spring and sear housing from the frame by using an Allen wrench.
➡️ Unscrew the trigger assembly from its mounting position using a screwdriver or hex key.
➡️ When dissembling your Ruger Mark IV for upgrades, it's important to remember where each part goes as you take them apart so you can easily reassemble them later.
➡️ Now that you have removed your old trigger, replacing it with a new one is simple. Place your new trigger in front of its mounting position and attach it with screws using your hex key.
➡️ Reattach all components to the pistol frame, including the sear spring, sear housing, and grip frame. Then replace the barrel and slide it back onto the frame until they connect securely.
➡️ Finally, run several dry fire exercises to test whether everything is properly connected and functioning optimally. Upgrade complete!
🟦 Installing a new trigger to your Ruger Mark IV is an easy way to improve accuracy, speed up reloading times, or just customize your weapon for improved aesthetics and functionality.
Ruger Mark IV Compensators 😊
It is a device that compensates for recoil by redirecting gas and pressure away from the shooter and toward the target. This feature reduces felt recoil and muzzle rise, which can increase accuracy in rapid-firing scenarios like competitive shooting or home defense.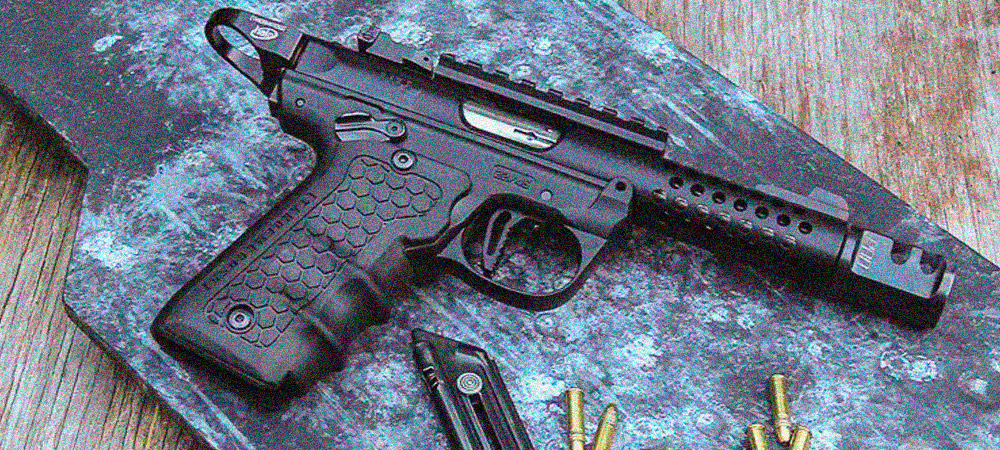 👍 Installing a compensator on your Ruger Mark IV can be one of the best upgrades to improve its performance.
Benefits 🔥
Compensators are a great way to enhance the accuracy and control of your pistol.
✅ By redirecting a portion of the muzzle blast and gas pressure, they help reduce felt recoil while also mitigating muzzle rise.
✅ Additionally, they add an aggressive look that lets you stand out from the crowd at the shooting range or during competitions.
✅ Not only do these accessories improve performance, but they're also relatively easy to install on your Ruger Mark IV pistol with minimal tools required.
✅ Installation typically requires no more than a few screws and some thread locker.
Features 💥
Compensators are muzzle brakes that, when installed on a firearm, reduce the recoil and muzzle rise.
🔷 Allows the shooter to stay on target, making follow-up shots more accurate.
🔷 Compensators also aid in faster sight recovery time between multiple shots by minimizing muzzle flip.
🔷 Additionally, compensator models built for Ruger handguns can be designed to reduce the noise associated with firing as well as dissipate gases away from the shooter's face.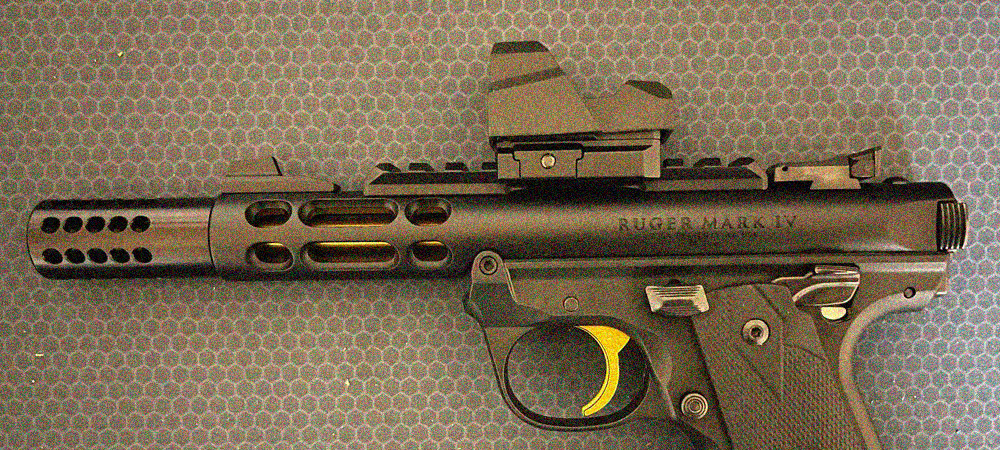 📌 Installing such accessories is an effective way to upgrade your handgun's performance without having to modify its other components.
Ruger Mark IV Scope/Sight Mounts 😉
A scope mount or sight mount is a device that mounts onto the receiver of a pistol, allowing for the attachment of various optics, such as scopes and red dot sights.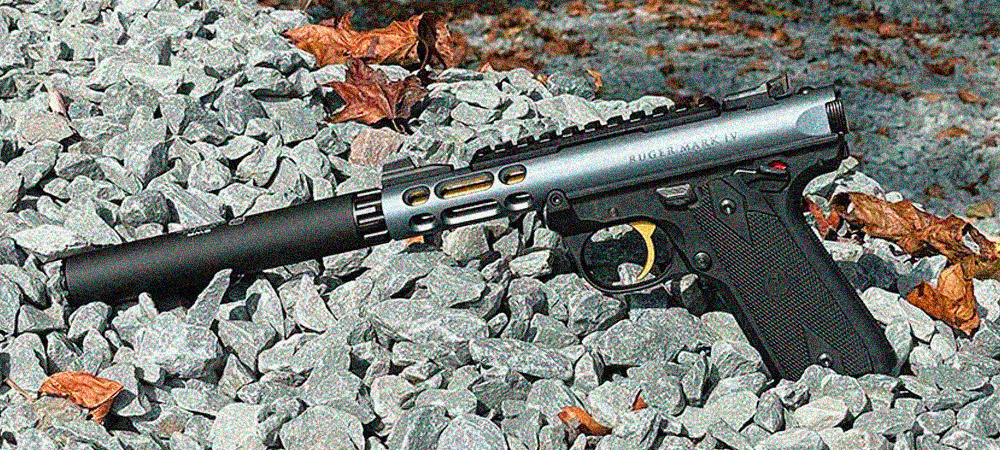 🟢 Installing a scope mount on your Ruger Mark IV requires some basic tools and knowledge.
How to choose? 🔍
A sight/scope mount can have a big impact on accuracy.
➡️ Sight mounts are typically lower profile and easier to install than scope mounts, but offer limited options for adjusting your line of sight.
➡️ Scope mounts can offer more precision in terms of placement, as well as the ability to adjust the height and angle of the mount. The downside is that they tend to be bulkier than sight mounts and require more installation time.
If you're going with a sight mount, look for one that offers windage and elevation adjustments so you can line up your shot precisely. If you're using a scope mount, make sure it is designed to fit the specific model of Ruger.
Is it worth it? 🤨
Yes❗ if you're searching for increased accuracy, better ergonomics, or just more customization options, installing a sight/scope mount can be one of the best Ruger Mark IV upgrades available.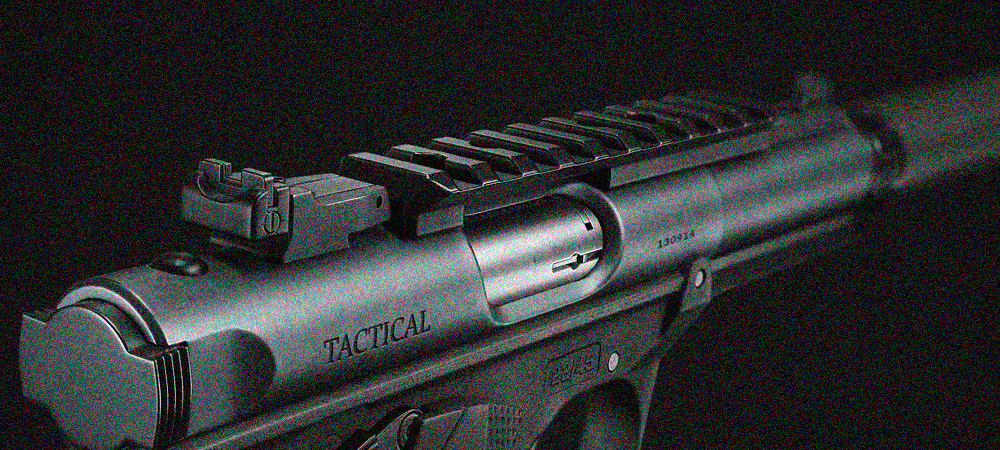 🟦 Sight/scope mounts are designed to allow you to attach a variety of optics and sighting systems to your firearm, giving you improved accuracy and target acquisition capabilities.
Ruger Mark IV Grips 😀
The grip of a firearm is the part held by the shooter's hand to stabilize the gun and allow for accurate shooting. The grip on a Ruger Mark IV can be upgraded for improved ergonomics, better shooting posture, and increased comfort.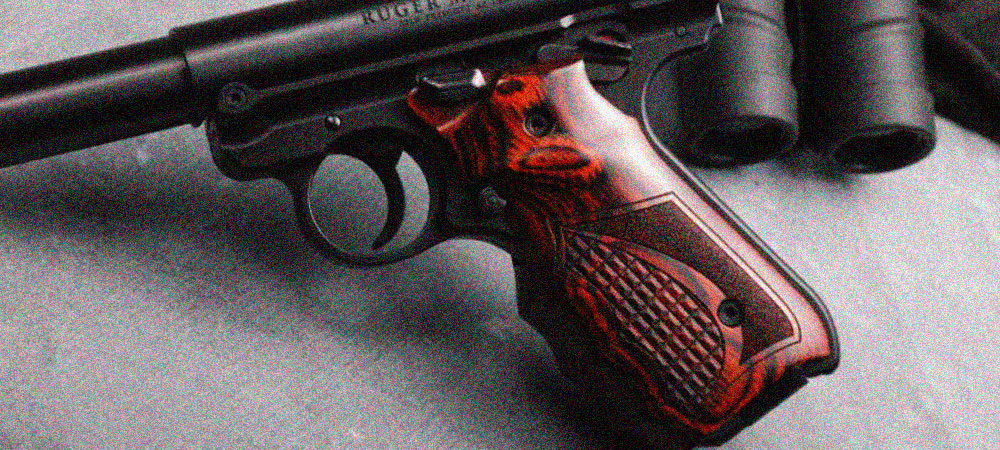 🔶 Changing out your standard grip with an aftermarket one such as those from Hogue or Volquartsen can provide more control over accuracy.
Benefits 👍
New grips can not only provide a more comfortable shooting experience but can also improve the look of your firearm. Numerous benefits come with upgrading to new grips for the Ruger Mark IV including:
☑️ Improved recoil control;
☑️ Increased accuracy;
☑️ Better ergonomics for larger hands.
☑️ Additionally, many modern grip designs feature textured surfaces which help improve your hold on the gun for greater precision and stability when shooting.
☑️ With grips, you also have access to different colors that allow you to create an eye-catching look without sacrificing performance.
Installation 🛠️
With just a few simple steps, you can install a new grip and get improved ergonomics and comfort for shooting.
🔷 First, remove the backstrap screws from the frame of your Ruger Mark IV using either an Allen key or screwdriver. Once all the screws are removed, carefully remove the backstrap from the frame and set it aside.
🔷 Next, take your new grip and lay it over the frame to make sure it fits correctly. If necessary, use a file or sandpaper to gently adjust any areas that may need some fine-tuning for a proper fit.
🔷 Once the grip is ready to be installed, begin placing the backstrap screws into their designated holes on the frame. Make sure all screws are securely tightened and double-check them before continuing.
🔷 Finally, place the backstrap over the grip and slide it down until it is properly seated in its compartment on the frame. Gently tighten all three screws to secure the grip in place and you're done!
🟩 Installing a new grip on your Ruger Mark IV is a simple task that can help improve ergonomics and comfort while shooting. With just some basic tools and knowledge, you can easily install a new grip and make one of the best upgrades.
Ruger Mark IV Sight/Optics 😎
One of the best Ruger Mark IV upgrades made available to shooters is a sight or optics upgrade. Sight/optics upgrades can range from simple red dot sights to more sophisticated scopes and optics.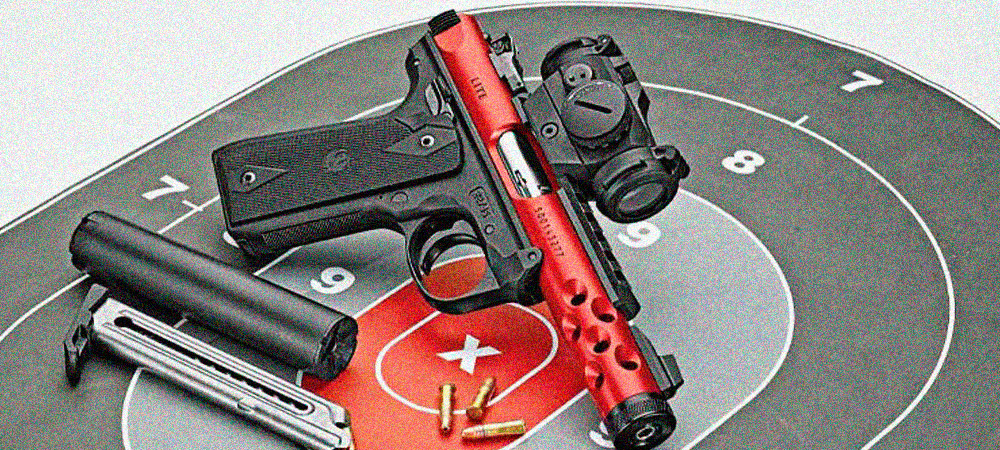 ✅ Red dot sights reduce aiming time and provide fast target acquisition, while scopes are beneficial for longer-range shooting applications.
Benefits 🔥
Upgrading the sights/optics of your Ruger Mark IV is a great way to improve accuracy and control. There are many benefits:
✴️ Improved visibility in low-light environments;
✴️ Enhanced target acquisition speed, and increased accuracy. With a wide variety of sight/optic upgrades available on the market today, you can customize your Ruger Mark IV to meet all of your shooting needs.
What types? 🤔
Upgrading the sights/optics of your Ruger Mark IV can be a great way to instantly improve accuracy and visibility on the range.
✒️ The most popular accessories are red dot optics and reflex sights, which allow for quick target acquisition and increased accuracy at longer distances.
✒️ For more traditional shooters, there are also adjustable iron sights that provide greater precision than the factory-installed ones.
✒️ Additionally, fiber optic front sights make it easier to see during low light situations, while tritium night sites offer brighter visibility in complete darkness.
No matter what type of sight you choose, upgrading is sure to increase your performance on the range!
How to choose? 🔍
📌 The right sight or optics can greatly improve accuracy when shooting with your Ruger Mark IV.
When selecting a sight or optics, it is important to consider your budget and shooting style.
💡 If you prefer speed over accuracy, then a red dot or reflex sight may be the better option;
💡 If you prioritize accuracy over speed, then you may want to invest in higher-quality sights like holographic sights or telescopic rifle scopes.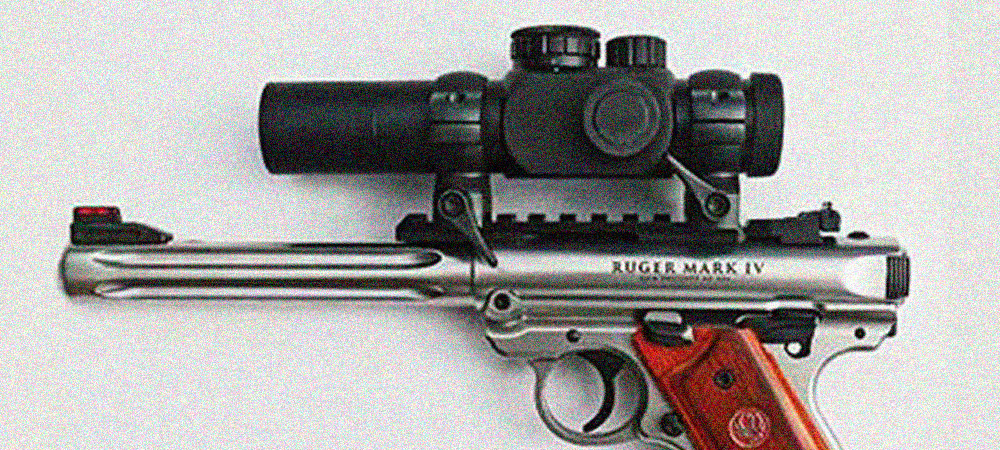 ✏️ Additionally, it's important to take into account the type of ammunition that will be used with the new sight/optic when selecting. Different types of ammunition can interact with different kinds of sights/optics differently, so it's important to make sure the chosen sight is compatible with your type of ammo.
Ruger Mark IV Holsters 🤩
Holster – is a device designed to comfortably carry and secure a firearm while allowing quick access to the weapon when needed.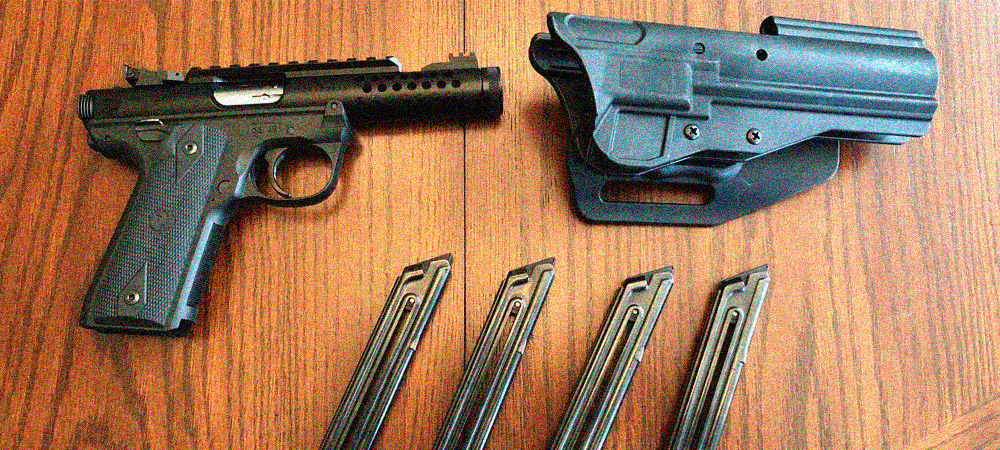 🟡 For starters, one of the most popular Ruger Mark IV accessories is an upgraded holster. Some of the top holster brands offer many different models specifically designed for the Ruger Mark IV handgun.
Types 💥
One of the Best Ruger Mark IV Upgrades is a high-quality holster.
➡️ Inside the waistband (IWB) holsters provide a great deal of concealment although they may be uncomfortable for extended use or all-day concealed carry.
➡️ Outside-the-waistband (OWB) holsters provide greater access to your firearm but can also be less comfortable than IWB-style holsters.
➡️ Some manufacturers offer hybrid holsters which combine IWB and OWB features, so it is important to consider your personal needs when selecting a holster.
Holster Concealed Carry Mistakes 🧐
After all, it's no good if you can't carry your firearm safely and securely. But even with a quality holster, mistakes can still be made. Here are some common concealed carry mistakes when using holsters:
1️⃣ Not considering the clothing you wear when choosing a holster – If you purchase a holster without taking into account what type of clothing you typically wear and how comfortable it is to access your firearm from the holster in those clothes, then you may find yourself locked out of accessing your Ruger Mark IV in an emergency.
2️⃣ Not practicing the draw from your holster – If you don't practice drawing your pistol from its holster, chances are you won't be able to do it smoothly and quickly when needed in a self-defense situation.
3️⃣ Choosing an uncomfortable holster – Comfort should always be one of the top factors when choosing quality holsters for concealed carry.
4️⃣ Not keeping up with maintenance – Be sure to regularly check for signs of wear and tear, such as loosening screws or stitching that's coming undone.
🔴 Following these tips will help ensure you make the Best Ruger Mark IV Upgrades and Accessories with quality holsters that can safely and securely carry your firearm. Doing so will give you peace of mind knowing that your gun is always ready when you need it most.
FAQ 🤔
Conclusion 😉
Upgrading your Ruger Mark IV can be a great way to customize and enhance the performance of this popular handgun. With so many options available, it's important to find out what upgrades will best suit your individual needs. Consider all the options carefully before making any decisions, as each accessory has its advantages and disadvantages that should be weighed accordingly in to make sure you get the most out of every upgrade. Best of luck with finding the perfect accessories for your Ruger Mark IV! 😊🔥