Affiliate Disclosure: Rotorm.com sometimes gets paid for listings, through sponsors or affiliate programs like Amazon, Optics Planet, Lucky Gunner, Brownells, Cabelas, Rainier Arms, 5.11 Tactical, Bass Pro Shop, etс. Clicking a link helps keep Rotorm.com free, at no extra cost to you!
About the author: Each article on our site is written by experts in survival and tactical equipment, gun enthusiasts, extreme travelers, military, law enforcement and desperate professionals, read about the author at the bottom of the article or visit "About Us" page.
Note: The views and opinions expressed in this article are those of the authors and do not necessarily reflect the official policy or position of any agency.
Glock is one of the most popular types of firearms widely used by professionals and amateurs. Due to the versatility of use, ergonomic and practical design, this pistol model is widely popular among shooting enthusiasts, sports and even hunting shooting enthusiasts.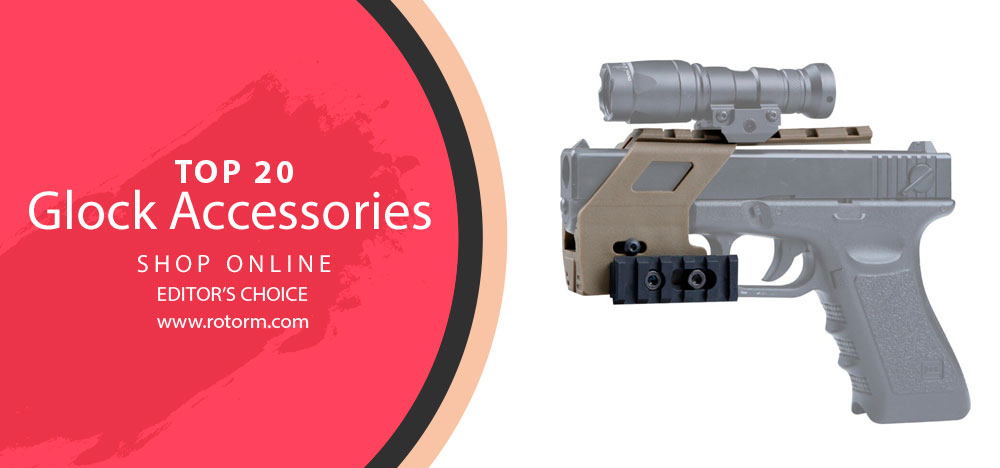 The article lists the most popular types of accessories for Glock pistols. Given the wide range of add-ons and upgrades available on the market today, every hobbyist can find a great accessory for their own pistol.
TOP-20 Glock Accessories
| Image | Product | Brand | |
| --- | --- | --- | --- |
| | Glock Tactical Light - Editor's Choice | Glock | |
| | ZEV Technologies Magazine Basepad | ZEV Technologies | |
| | Lasermax Guide Rod Laser Sight for Glock Pistols | Lasermax | |
| | Pearce Grip Glock 43 1-Round Magazine Extension | Pearce Grip | |
| | Glock Tactical Light | Glock | |
| | Crimson Trace Front Activation Laser Grip | Crimson | |
| | Glock Magazine G19 | Glock | |
| | Streamlight TLR-6 Tactical Light for Glock Pistol | Streamlight | |
| | CAA MCK 2.0 Gen 2 Micro Conversion Kit for Glock Pistol | CAA MCK | |
| | Lone Wolf AlphaWolf Glock Slide Up | Lone Wolf | |
| | Glock Magazine G17/34 Round Black Finish | Glock | |
| | LaserMax Guide Rod Green Laser Sight | LaserMax | |
| | Killer Innovations Velocity Glock Magazine | Killer Innovations | |
| | Streamlight TLR-6 Black Tactical Light | Streamlight | |
| | Streamland Model 775 Slim Triple Pistol Magazine | Streamland | |
| | Nightstick TSM-11G Rechargeable Weapon Light | Nightstick | |
| | Glock Gen5 9mm Luger 10 Round Polymer Black Finish Magazine | Glock | |
| | Shield Arms Glock Magazine | Shield Arms | |
| | Trybe Defense Glock 17 Match Grade Threaded Pistol Barrel | Trybe Defense | |
| | Odin Works Extended Magazine Release for Glock Pistols | Odin Works | |
#1 Glock Tactical Light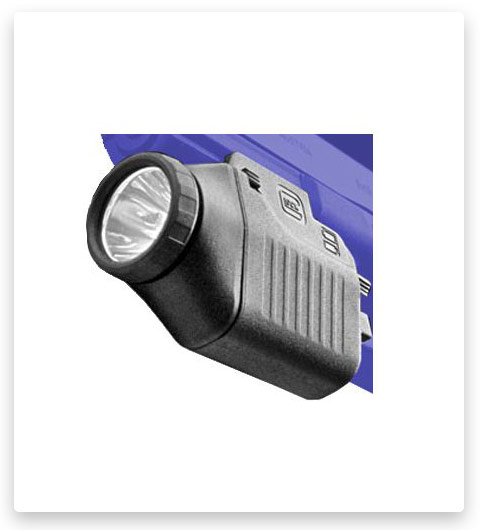 By equipping this pistol model with this tactical flashlight, you can comfortably and in detail illuminate the environment in the field. Thanks to the manufacture of high-quality polymers and molding in a durable and lightweight body, the ergonomics of the product are at the highest level. The Glock GTL10 tactical gun flashlight is designed for police agencies — a beam distance of 100 meters is more than enough to illuminate a long range of fire, especially when patrolling a city at night.
#2 ZEV Technologies Magazine Basepad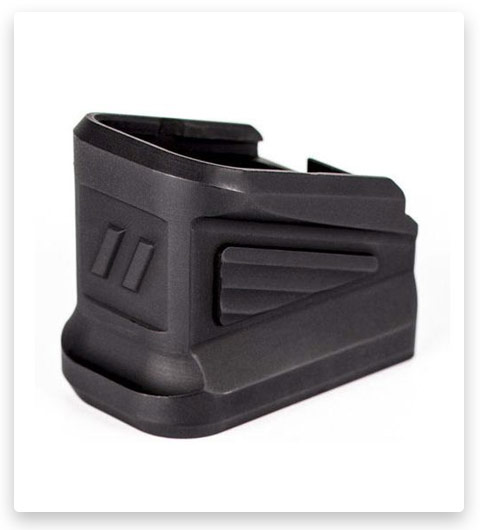 Precise and smooth processing of the product from Zev guarantees flawless performance with stylish appearance and high ergonomics. The manufacturer has specifically designed this extension for three-piece multiple-piece stores, making them easy to install and disassemble without losing parts. This magazine model has a specialized expanding base and texture for consistent grip and greater accuracy when shooting. Use the ZEV Technologies ZEV Plus 5 Enhanced for Glock OEM for the fastest and less frequent reloads in competition or shooting range.
#3 Lasermax Guide Rod Laser Sight for Glock Pistols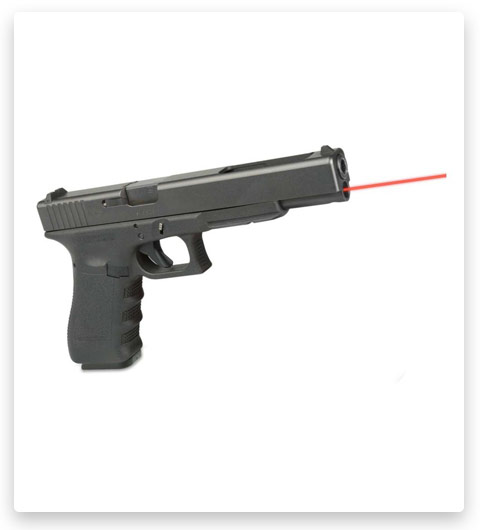 This laser sight is the perfect accessory for your Glock pistol. At the moment, it is the only «internal type» laser sight in the world. The red laser sight, developed by the manufacturer's specialists, should be installed as close as possible to the pistol receiver for more effective thrust when fired. The optimal positioning of the laser sight of this model guarantees an excellent relationship between the aiming point and the point of direct impact. The maximum ergonomic on-off switch is easily activated with the arrow keys, which makes this model of the laser sight extremely convenient for use in tactical combat conditions. Every lucky owner of the scope fits perfectly into the holster of the weapon, so the versatility of the product will definitely please you.
#4 Pearce Grip Glock 43 1-Round Magazine Extension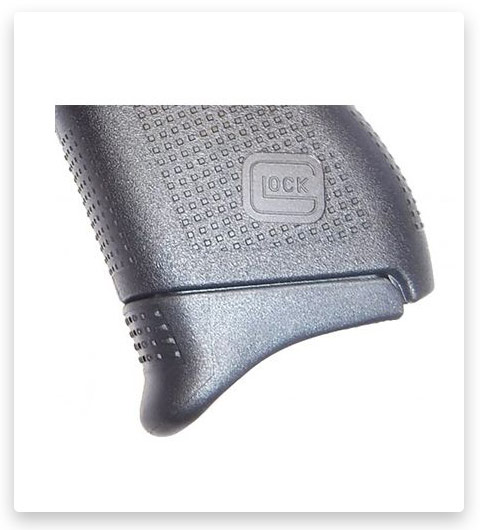 Get this Glock Pistol Grip Model at a great price thanks to the sale. Leading gunsmiths have worked to improve the standard Glock pistol grip to provide maximum comfort for continuous use. Thanks to the extension, the magazine floor plate is completely replaceable and also has additional space of approximately ¾" to store additional charges. For added comfort for professional shooters, it features a unique factory texture pattern.
#5 Glock Tactical Light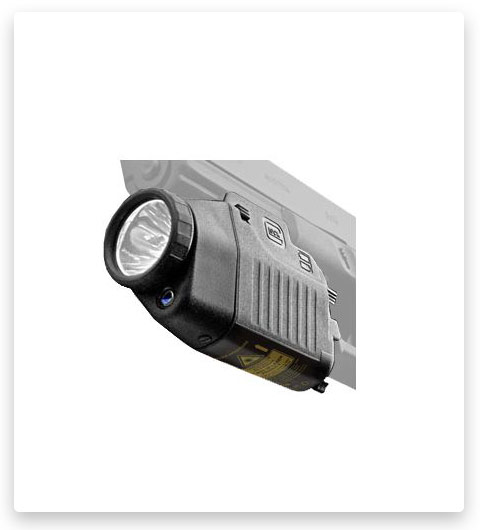 The ultimate lighting fixture for Glock pistols. Ideal for night hunting or tactical warfare. This model of red laser sight emits an extremely bright white light of 70 lumens. This is definitely enough to direct the shooter's actions in complete darkness. Great for virtually all-weather conditions. With a fully waterproof case and a spare bulb included, this model can be used in any weather. Purchase a tactical flashlight to add to your arsenal of firearms, perfect for all types of Glock pistols.
#6 Crimson Trace Front Activation Laser Grip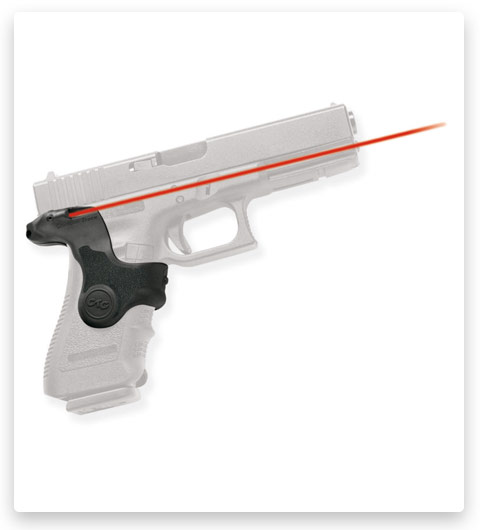 A unique model of front-activated laser grips for Glock pistols. Due to the meticulous work of leading professionals in the weapon industry, it is ideal for professional-level 3 holsters. Used, often, by law enforcement officials. Based on the innovative Springfield XD pistol design, Crimson Trace LG 417. Equipped with the main switch in the smallest micro-compact body available. All models of laser sights from the assortment of the online store are subject to a general discount.
#7 Glock Magazine G19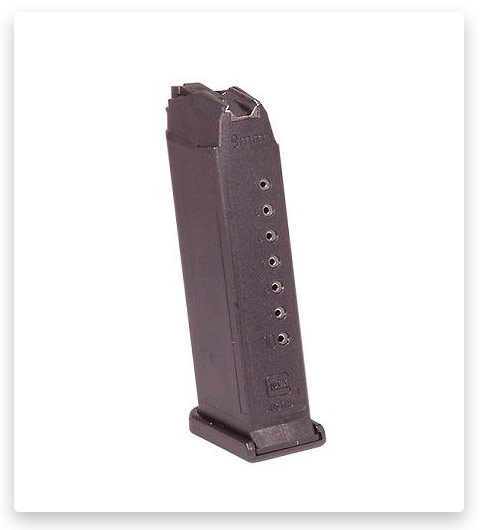 Purchase this model of a removable magazine for weapons at the best price in our online store. This magazine guarantees unique versatility thanks to its optimized design and virtually unlimited compatibility with other manufacturers' stores. Compact and sub-compact magazines of Glock pistol models can be loaded with a sufficiently large number of cartridges for various purposes.
An innovative gun frame made of high-quality polymer compounds. It is for this reason that this magazine model guarantees more space for placing cartridges. The shops of the manufacturer have a rigid metal tube, which is a monolithic construction made of high-quality polymer that perfectly resists deformation even in extreme conditions.
#8 Streamlight TLR-6 Tactical Light for Glock Pistol
By equipping your firearms with a tactical flashlight, you can easily lock onto your target even in pitch darkness. The flashlight mounts to shotguns and is made from a durable, impact-resistant polymer, embodied in a fully waterproof case for successful use in all climates and tactical environments. The luminaire is controlled by a two-way pushbutton switch and is ideal for left-handed and right-handed shooters. The flashlight's brightness is 100 lumens of powerful white light, which will definitely help you navigate at night.
#9 CAA MCK 2.0 Gen 2 Micro Conversion Kit for Glock Pistol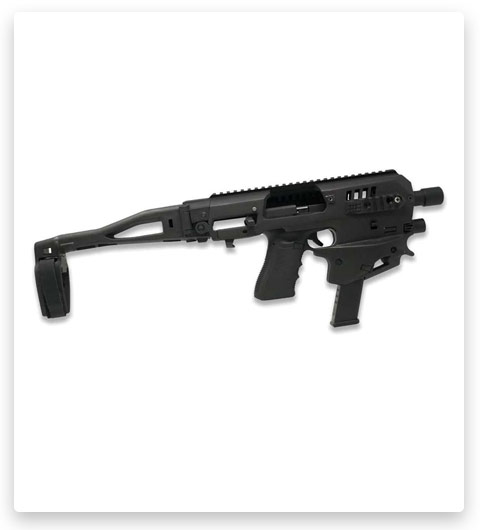 Thanks to the extended stabilizer for the weapon, this accessory greatly improves the efficiency of one-handed shooting. Comes with a dedicated Velcro strap, perfect for every user. It is one of the most economical Glock pistol conversion kits in the world. Significant improvement in accuracy up to 20 yards is guaranteed. It is supplied in two versions – with a standard long stabilizing bracket and with a folding bracket, guaranteeing unique portability. The main advantages of this accessory are: Versatility — thanks to the unique design, accurate shooting is guaranteed both in the folded position and in the locked position; the rear door slides back an additional 15 degrees, greatly simplifying installation for gun removal. Easily matches with silenced scopes. Features a new charging handle that provides greater surface contact with the rear of the gun bolt.
#10 Lone Wolf AlphaWolf Glock Slide Up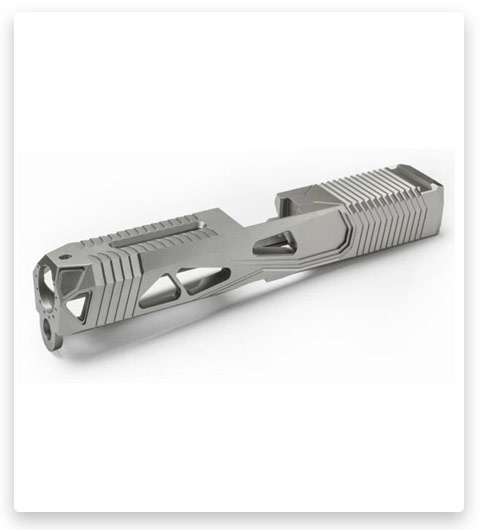 This unique weapon accessory model was first built based on a 34-inch receiver. Increased effectiveness of your weapon is guaranteed thanks to the inclined nose and open windows in the front of the product. Structurally, it is distinguished by a pointed nose, which allows reducing the total weight of the product, additionally facilitating it due to the serrated cutouts. This ensures maximum grip. By equipping your firearm with this accessory, the efficiency of using Glock pistols in all weather conditions and, in fact, in any field conditions, is significantly increased. Thanks to this, every lucky owner of this weapon upgrade model guarantees ergonomic use for both novice shooters and professionals.
#11 Glock Magazine G17/34 Round Black Finish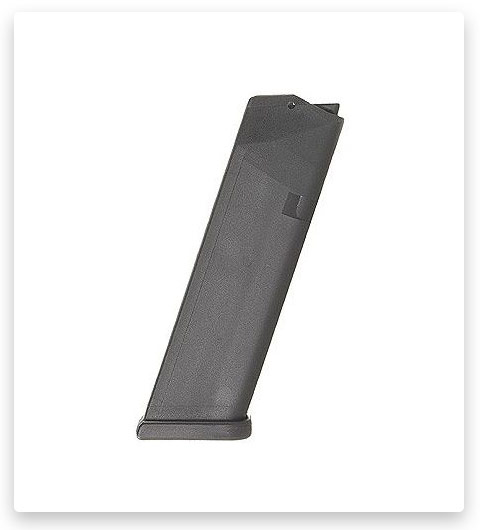 Buy this scope model at a great price in our online store and you will definitely be surprised by the quality of the product. The accessory guarantees almost unlimited magazine compatibility with most types of Glock pistols. The most compact and ergonomic to use, this accessory provides ease of use in almost any field conditions. Thanks to innovative design and materials used to bring weapons to optimum levels of effectiveness without sacrificing flexibility in the most demanding combat conditions. This weapon upgrade significantly exceeds the firepower of conventional pistols of the same size. The magazines have a rigid metal tube at the base, which makes the proven high-tech weapon accessory excellently resistant to deformation even when dropped from great heights or in extreme environmental conditions.
#12 LaserMax Guide Rod Green Laser Sight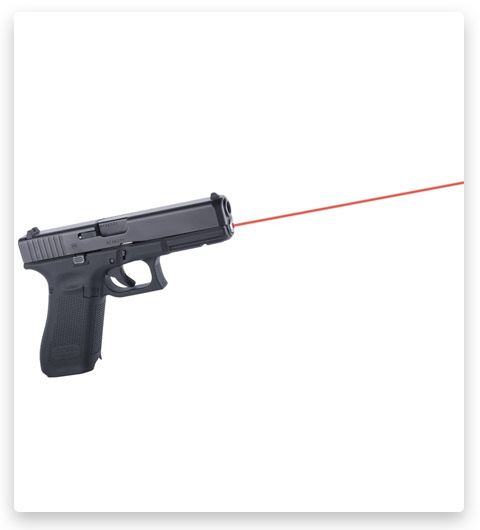 This model of green laser aiming rod is specially designed to enhance your Glock pistol. The laser sight is as easy as possible to install and can be freely used on all pistols made according to the outlines of the best projects of the world-famous manufacturer Glock. Other features of the green laser guide are its unique internal design, which significantly increases the efficiency of use due to the compactness and ergonomics of the product. The main focus of the manufacturers is on the location of the two-way switch on the custom release lever, fully factory centering, and intentional engagement when shifting the release lever. This pistol accessory can be easily removed with just one press, so its use guarantees effective use in almost any weather and any tactical combat conditions.
#13 Killer Innovations Velocity Glock Magazine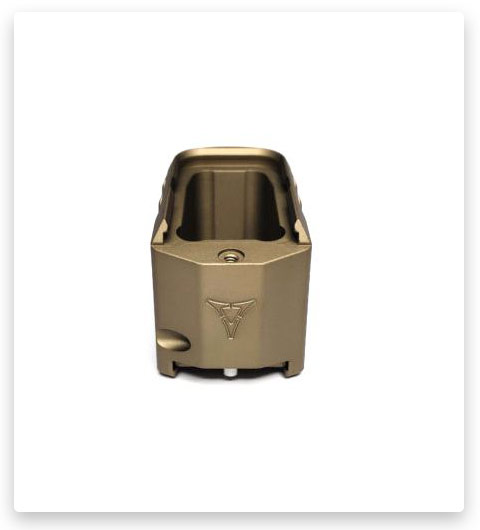 The latest model of notches on Glock pistols will radically change the way of reloading, which ensures the most comfortable grip of the shooter, and, as a result, comfortable shooting in almost any conditions of warfare. The slits are located at the bottom of the front, making the magazine extension very easy to use, so no matter how you prefer to use your magazine for reloading, this grip model will always be at hand (easy access ensures effective shooting even in the most stressful field conditions). The extension has been designed by the best specialists to ensure maximum strength and durability of use even under the most stressful use. Field tests have proven that this magazine extension can withstand burst fire with ease — which will come in handy when used for hunting or trap shooting.
#14 Streamlight TLR-6 Black Tactical Light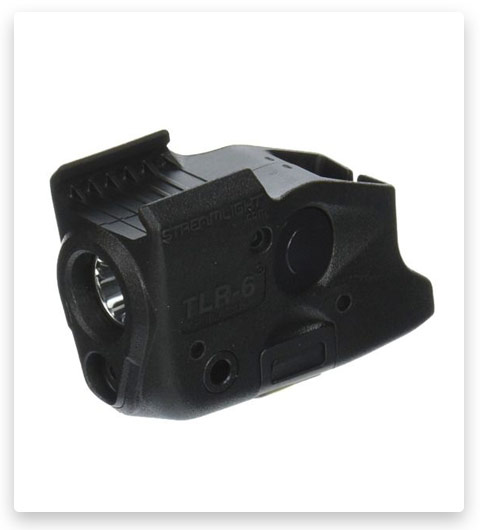 By attaching this model's tactical flashlight to your Glock pistol, it provides increased utility when used in low light or high-stress field conditions. The manufacturer has specially developed these gun-mounted flashlights with a beam range of 85 meters for effective firing at distant targets and accurate target location for successful engagement. The tactical pistol flashlight is equipped with vertical deflection adjustment screws for the most reliable zero retention during continuous burst firing. Thanks to the equipment of the weapon with a flashlight, the effectiveness of firing in almost any weather conditions is significantly increased.
#15 Streamland Model 775 Slim Triple Pistol Magazine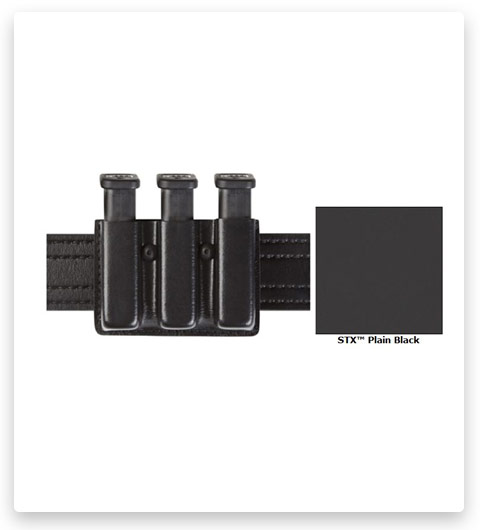 Shooting enthusiasts and professionals alike will definitely appreciate this model of a cartridge case for Glock pistols. Great ammo pouch guarantees maximum efficiency for your firearms, triple flap-free magazine hold in an area comparable to standard double ammo pouches. It features a robust design and vertical/horizontal belt slots, which significantly increase the comfort of regular carrying.
#16 Nightstick TSM-11G Rechargeable Weapon Light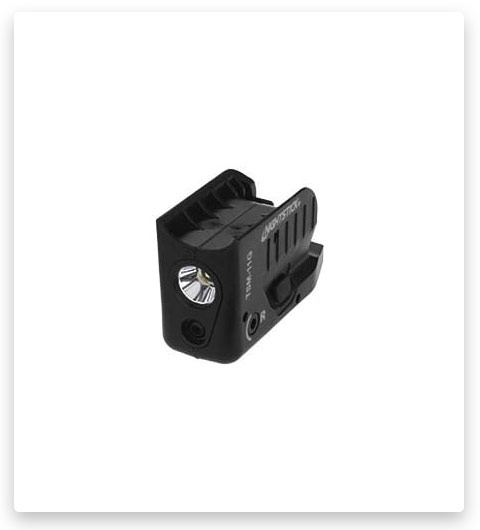 The subcompact tactical gun flashlight of this model provides excellent visibility during firing and is designed for Glock G42/G43/G43X/G48 pistols. The design uses a super-bright 150 lumen LED, which works in conjunction with a unique reflector model, which guarantees a bright and dense white beam of light with an effective illumination length of 100 meters. Equipped with fully symmetrical and intuitive switches on each side of the light source to control basic firing modes. This lighting model includes white light, laser aiming, or spotlighting. Due to the manufacture of two glass-directional nylon plastic housing, it is specially designed to be fixed on the front of the trigger guard of the pistol for reliable further installation while maintaining the minimum possible profile — this is an excellent opportunity to shoot covertly.
#17 Glock Gen5 9mm Luger 10 Round Polymer Black Finish Magazine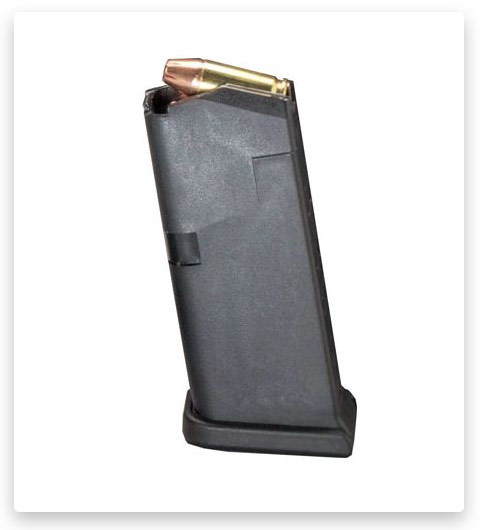 Thanks to the purchase of this model of a weapon accessory, the effectiveness, and ease of use of the weapon is significantly increased. Manufactured from the highest quality materials, reliability of use is guaranteed for many years. Even a fall from a great height will not be a threat to this pistol magazine model. The ergonomic design and practicality of use guarantee a pleasant shooting experience when hunting or competing in clay pigeon shooting.
#18 Shield Arms Glock Magazine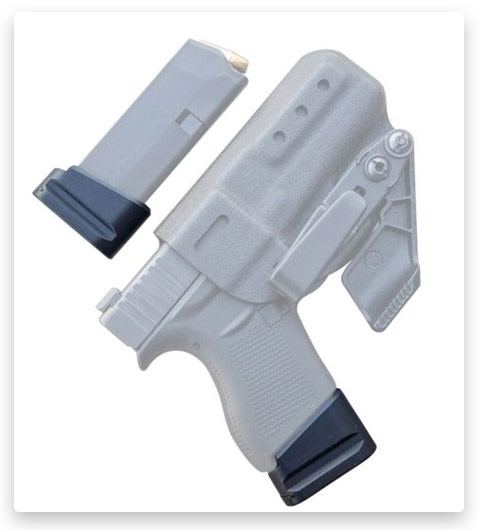 By installing an extension on your Glock pistol, the accessory adds 5 rounds to your magazine. The unique bottom plate design ensures easy access to the chamber thanks to its ergonomic design and one-handed operation. Maximum comfort of long-term operation with no need to remove the extension cord from the magazine body. Comes with a 100% manufacturer's lifetime warranty.
#19 Trybe Defense Glock 17 Match Grade Threaded Pistol Barrel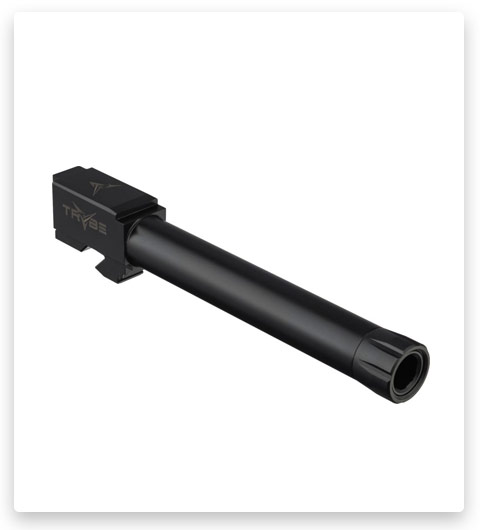 Upgrade the barrel of your pistol to a superior barrel of unique quality at the right price. Specialists in the development of weapons accessories guarantee effective use even during the longest use. Constructed from 416R stainless steel and available in a variety of finishes, your gun will perform effectively in virtually all-weather conditions with maximum performance.
#20 Odin Works Extended Magazine Release for Glock Pistols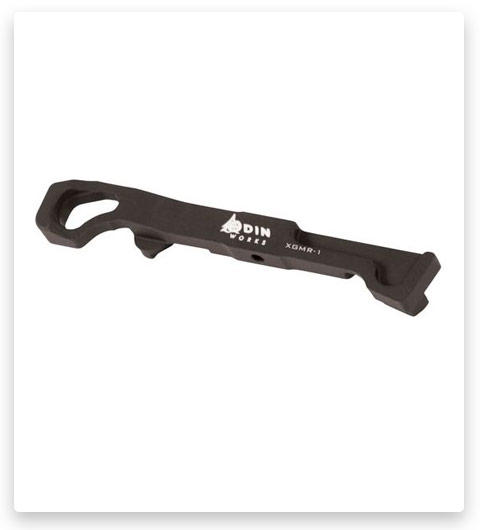 Improve the efficiency of weapon usage by equipping your favorite barrel with the latest model of a comprehensive and effective accessory for Glock pistols, which are created according to the latest developments of weapons specialists. Unique weapon parts, developed using the highest quality materials and components, guarantee a long service life. The manufacturer is known all over the world for its quality products that bring the use of weapons to the maximum level of efficiency and comfort of use.
Conclusion
Glock pistols are world-famous for their efficiency of use. Thanks to a well-deserved reputation as one of the best pistol manufacturers on the modern arms market, Glock pistols are increasingly used by law enforcement officials and the military. Our article lists the most effective and high-quality models of weapon accessories, allowing you to create a true work of engineering art from your weapon. If you are looking for maximum versatility in the field, then models #3, #4, #7 are at your disposal. If you are looking for products that increase the efficiency of weapon use at night, then focus on models' number #8, #12, and #14. If you are interested in the most modern grip models, then your choice is models #2 and #6.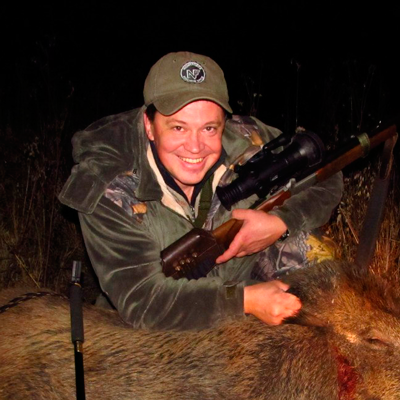 Yury Alexeev
Gun and Hunting Expert
The author of analytical top articles on firearms and accessories — a recognized expert in the field of survival in the wild, the author of many articles on quality camping and hunting equipment, and a firearms enthusiast. Due to many years of experience in hunting trips and studying the technical side of collecting firearms — both for hunting and for clay pigeon shooting — the author has many valuable tips to harmonize the passion for hunting and bring to it exceptional quality in terms of equipment and outfit.
My articles are precisely analyzed technical information and equipment specifications that allow a real hunter to assemble a decent set of weapons for multi-day outings in the wild. From the tents to the well-oiled gun, everything should meet the demands of the extreme entertainment enthusiast. Technically perfect weapons can greatly facilitate hunting even in the wilderness — choosing only the most qualitative, modern optics and other accessories for weapons, hunting efficiency will be maximum.
When choosing a weapon for hunting, pay attention to its specifications, and, above all, to the convenience for yourself — using high-quality equipment, you will discover the wonderful world of accurate shooting and successful hunting even in those weather conditions that don't imply hope for the shooter's eyes. Yury Alexeev - weapon and hunting expert, CEO of
Silencer.Systems
Read more
about our team
of expert authors.