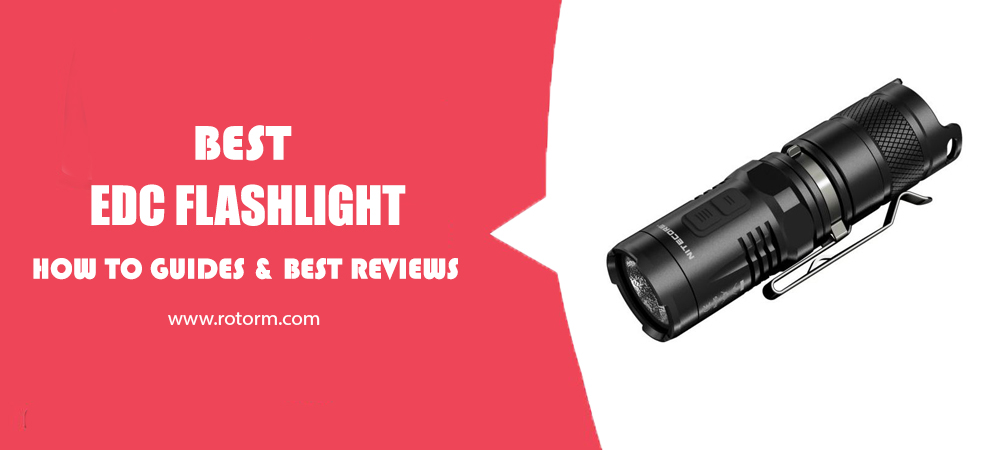 What is an EDC flashlight?🧐
It is a small, pocket-sized flashlight that you can carry with you daily. These flashlights are incredibly versatile and provide an excellent source of light in any situation. They have become increasingly popular over the past few years due to their convenience and durability.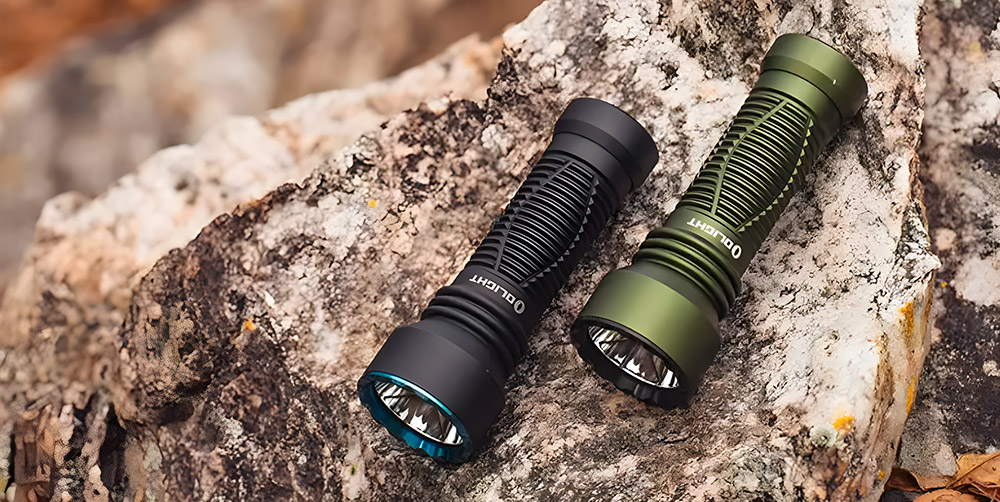 Features✍️
🔷 Size and Weight: EDC flashlights are designed to be small enough to fit on your keychain or in your pocket. They should be lightweight, yet still offer a good amount of power for their size.
🔷 Brightness: Look for a flashlight with adjustable brightness settings, allowing you to choose the right amount of light for the job at hand. Brightness is typically measured in lumens, so look for a model with a high lumen count if possible.
🔷 Battery Life: It has good battery life, so you don't have to worry about constantly recharging. They may come with a long-lasting rechargeable battery or one that takes standard AA or AAA batteries.
🔷 Durability: Your flashlight should be able to stand up to everyday use. They should also be waterproof and shockproof, so they can handle any conditions you might encounter.
Our Top Pick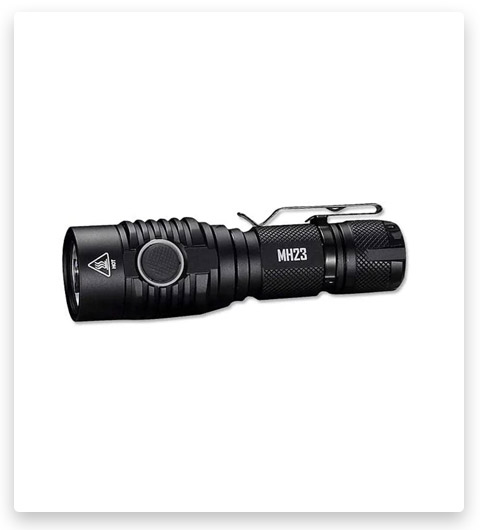 Nitecore Compact EDC Flashlight
Equipped with a powerful HD LED, it produces an impressive 1800 lumens of brightness, allowing you to illuminate objects up to 322 yards away. The small size and lightweight design make it the perfect companion for professional use, personal tasks, and everyday carry. Slip it into your pocket without feeling weighed down, ensuring that you always have a reliable light source within reach. Additionally, integrated a built-in charger into this flashlight, allowing you to charge it anywhere by simply connecting the flashlight to any USB power source using the included micro-USB charging cable.
Buy Now On OpticsPlanet
If you click this link and make a purchase, we earn a commission at no additional cost to you.
Benefits🔥
The EDC (Every-Day-Carry) flashlight is an invaluable tool that offers a multitude of benefits for everyday use.
✅ For starters, it provides a convenient source of light in dim or dark environments where traditional lighting is unavailable. It can also be used to navigate through tight spaces when visibility and access are limited.
✅ In addition to self-defense, such flashlights also offer convenience and safety in everyday activities such as camping and hiking. The bright light allows users to identify obstacles while exploring remote areas at night, significantly reducing the risk of injury or accident.
✅ Lastly, the small size and light weight of flashlights make them easy to carry and store daily without causing discomfort or bulkiness. As a result, they are extremely portable and can easily fit into pockets or small bags for quick access when needed most.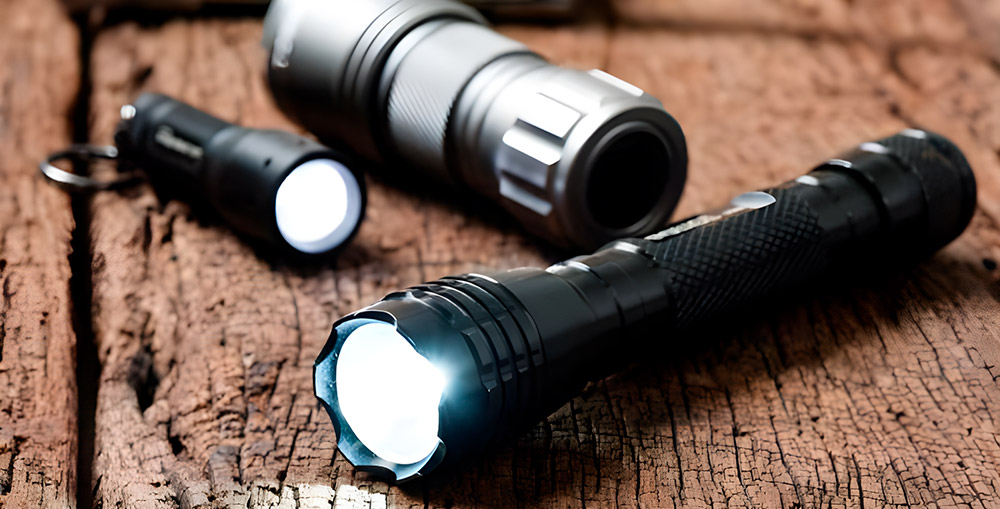 How to choose?🔍
Having the right EDC (Everyday Carry) flashlight is essential for anyone who wants to be prepared and safe in any situation. It is important to know what features and functions you need, as well as what factors to consider when making a purchase.
📢 Size is an important factor that should be taken into consideration before buying a flashlight.
💡 Smaller lights are more convenient for storage and transport but may lack features that larger flashlights have. Many smaller flashlights don't offer much in terms of brightness or beam distance; they may be better suited for things like finding your keys in the dark or checking a fuse box.
💡 Larger flashlights provide more power than their smaller cousins and are great for outdoor activities like hiking or searching large areas at night.
📢 Brightness is another factor to consider when searching for the best flashlight.
💡 Depending on your needs, you may want something with a low lumen output like 500 lumens, or something with higher lumen output like 2000 lumens or even higher if needed.
📢 The type of battery used also plays an important role, some flashlights use disposable batteries while others rely on rechargeable lithium-ion batteries which can save money over time.
💡 Rechargeable batteries tend to have longer runtimes as well compared to disposable ones but require consistent charging throughout their lifespan.
📢 Durability is also something that should be taken into account since you'll want something that can handle everyday wear and tear without breaking down quickly or having parts malfunctioning after heavy use.
💡 Look for models that are made out of high-quality material such as aircraft aluminum which is lightweight yet strong enough to withstand regular use and abuse over long periods without degrading easily from environmental factors such as rain or snowfall.
📢 Cost is always a factor when selecting any product so it's important to decide what features you need before looking at prices since different models can vary quite significantly in price range due to their specs and capabilities offered along with them.
Best EDC Flashlight Reviews
1# Elzetta G-EDC-RCR Flashlights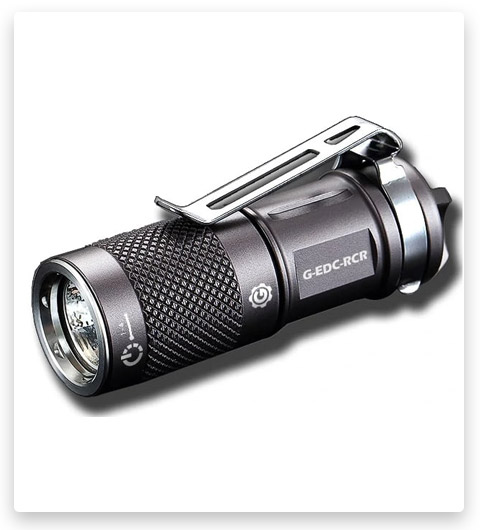 Introducing the G-EDC-RCR flashlight! This fantastic little light comes with a pre-installed USB rechargeable 16340 (RCR123A) 3.7v lithium-ion battery, and delivers 510 lumens of brightness in High mode, for up to 42 minutes. The Medium mode produces a bright 100 lumens of light for up to 90 minutes.
2# Fenix E02R Rechargeable EDC Flashlight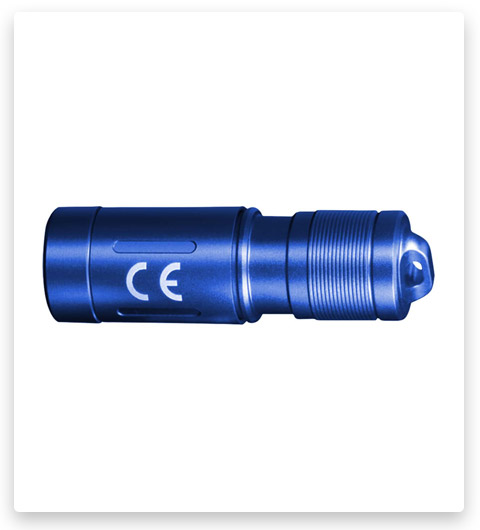 Searching for a reliable and super-compact flashlight? Look no further than the Fenix E02R! This powerful little flashlight is rechargeable and features two brightness levels, making it perfect for everyday carry. With its IP68 dustproof and waterproof rating, this keychain flashlight can handle any situation. So whether you need a backup light while camping or need something small to keep in your purse or car, the Fenix E02R is a perfect choice!
3# Nitecore P18 1800 Lumen Compact EDC Flashlight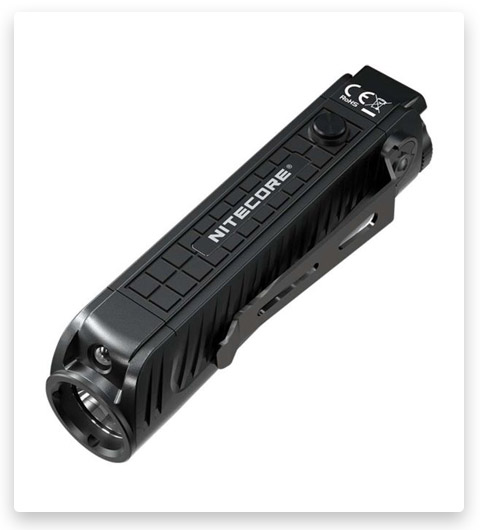 Introducing the NITECORE P18, the smallest tactical flashlight with an impressive 1800-lumen output. The P18 is engineered with a durable die-cast aluminum alloy unibody and a silent tactical switch for optimal performance in any situation. The CREE XHP35 HD LED provides an incredibly bright beam with up to 199 yards of throw distance, making it perfect for search and inspection. The three special modes are ideal for tactical and emergencies. With its compact size, the P18 is easy to carry and can be stored virtually anywhere – making it the perfect EDC flashlight.
4# Nitecore MT10C 920 Lumen EDC Tactical Flashlight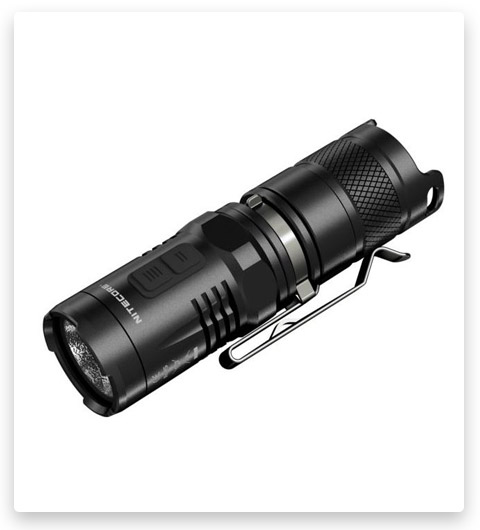 Whether you're blazing a trail in the middle of nowhere or stuck in traffic on your way home, the Nitecore MT10C Tactical IPX-8 Waterproof Flashlight will make sure you see what's ahead. 920 lumens of output provide more than enough light to help guide your way, while the tough construction and waterproof design keep you prepared for anything.
5# Nitecore Compact EDC Flashlight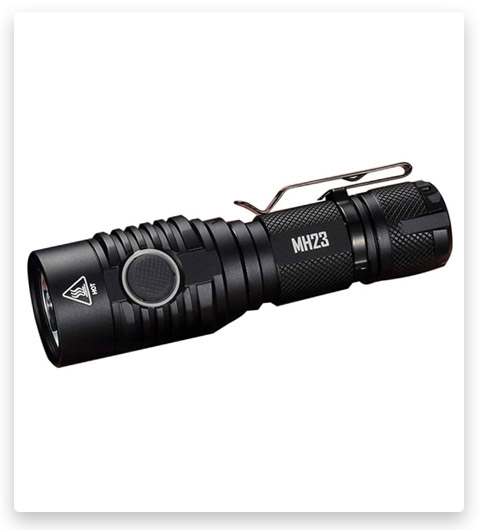 The NITECORE MH23 is the perfect flashlight for your everyday carry needs. It's pocket-sized for easy portability but packs a powerful punch with a Cree XHP35 HD LED that produces 1800 lumens of light. With a throw of 322 yards, it's perfect for search and rescue or outdoor excursions. The all-in-one control switch makes it easy to access all brightness levels and special modes, so you don't have to fumble around with multiple buttons.
6# Nitecore Lumen Ultra Bright EDC Flashlight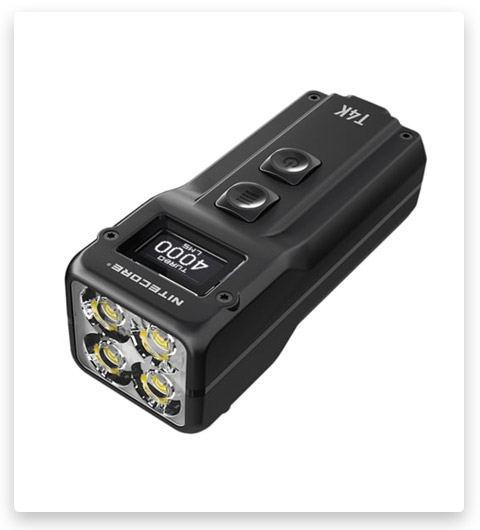 The Nitecore T4K EDC flashlight is the perfect choice for those who need a powerful and compact flashlight. With four LEDs, this flashlight delivers an incredible 4000 lumens of power, making it ideal for lighting up even the darkest spaces. The stylish design and thumb-sized form factor make it easy to carry with you everywhere, and the built-in quick-release keyring makes it easy to deploy when you need it most. Plus, with the included adjustable pocket clip, you can keep it close at hand for quick access.
7# Nitecore Tip Lumen Rechargeable Keychain EDC Flashlight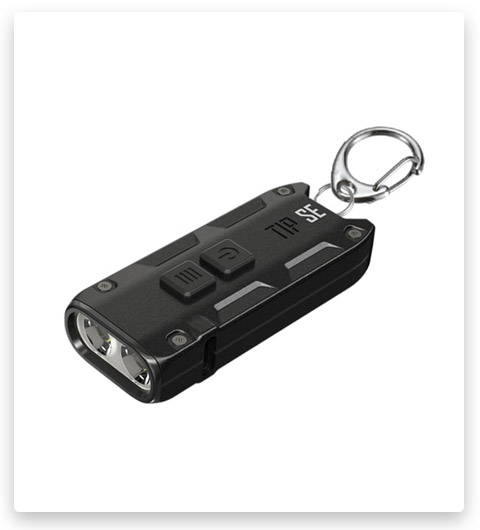 Introducing the Nitecore Tip SE – an updated and upgraded version of the popular Tip keychain flashlight. The SE features dual LEDs that produce 700 lumens of brightness, giving you over 100 yards of throw for illumination in any situation. At just under one ounce in weight, the Tip SE is perfect for everyday carry, making it an essential accessory for any keychain, emergency kit, or outdoor set. With its intuitive dual-button design, the Tip SE is easy to use and provides bright light when you need it most.
8# Nitecore EDC Flashlight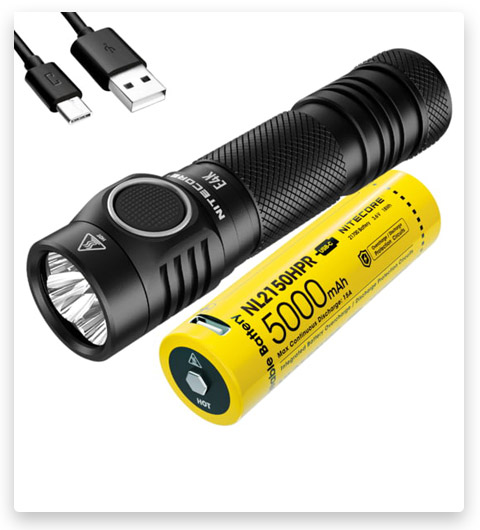 The Nitecore E4K is a small, but mighty EDC flashlight. Powered by a single AA battery, this light features five brightness levels and three special modes. The mode selection is memorized so you can turn the light on in your favorite model. With an IP68 waterproof rating, 1-meter impact-resistant rating, and Advanced Temperature Regulation (ATR) technology, the NITECORE E4K is set to become anyone's best safety companion for outdoor activities.
9# Nitecore Lumen EDC Flashlight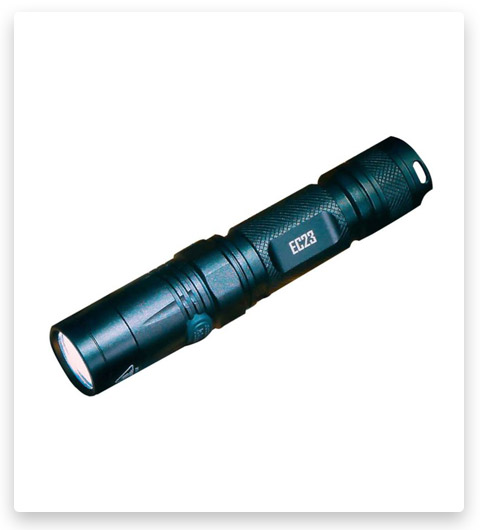 The Nitecore Lumen EDC Flashlight features an innovative all-in-one control switch located on the side of the light, allowing for easy one-handed operation of five different brightness levels and three special modes. The addition of a tail stand provides the ability to light up an area and frees up hands for working or maneuvering. The EC23 is also equipped with Advanced Temperature Regulation, which regulates output and adapts to the ambient environment, as well as an IPX8 rating for all-weather applications.
10# JetBeam SE-A01 EDC Flashlight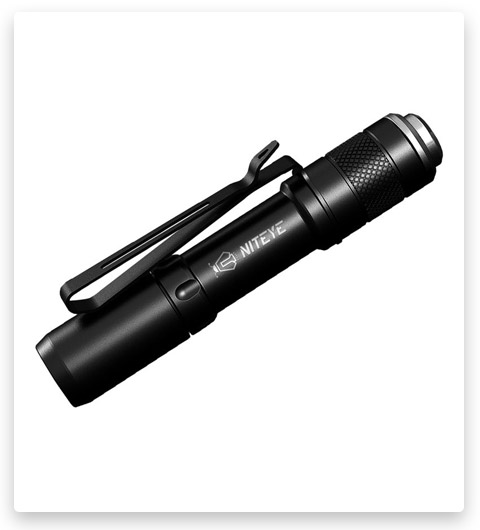 Looking for a reliable, durable flashlight for your next camping trip or outdoor adventure? The JetBeam SE-A01 EDC flashlight is a perfect choice! This tough little light is built to withstand the elements, and it's small enough to take with you anywhere. The SE-A01 features a bright LED bulb that produces up to 100 lumens of light, making it perfect for illuminating your path in the dark. With its included accessories, the SE-A01 is also a great choice for emergencies.
11# 5.11 Tactical EDC L2 Flashlight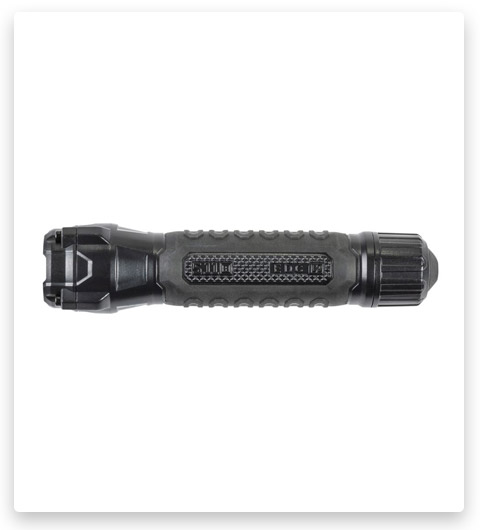 The 5.11 Tactical EDC L2 Flashlight is the ideal lighting resource for any situation where darkness prevails. Made with sturdy materials that ensure a long lifespan, this flashlight features a bright bulb that provides an impressive lumen capacity and beam distance. Whether you're in law enforcement or just need a reliable light source for everyday use, the 5.11 Tactical EDC L2 Flashlight is up to the task.
12# 5.11 Tactical EDC Flashlight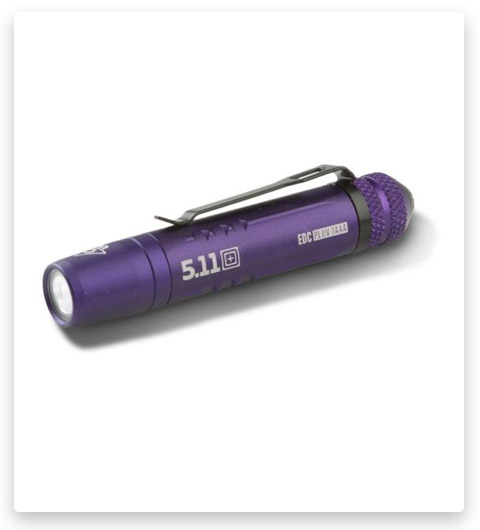 View on OpticsPlanet View on Cabelas
If you're looking for a versatile, reliable flashlight that can do it all, then look no further than the 5.11 Tactical EDC PLUV 1AAA 375nm UV Flashlight. This handy little light is perfect for authenticating identification and currency, as well as detecting hidden fluids, leaks, and scorpions. With a machined aerospace-grade aluminum body, it's built to withstand the elements and keep going strong. And at just 4 inches long and 1 inch in diameter, it's small enough to take with you anywhere.
13# 5.11 Tactical EDC L2 Flashlight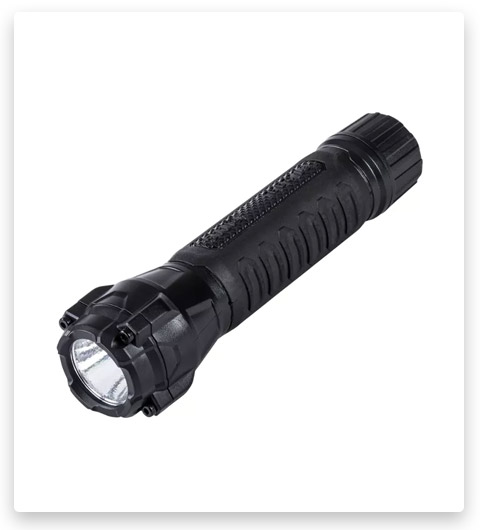 The 5.11 Tactical EDC L2 Flashlight is the perfect companion for your everyday needs. The durable polymer construction is impact resistant to a whopping 3m, while a rubberized grip ensures slip-free handling. The 3-mode switch is easy to use and selects between high, low, and strobe modes. This 5.11 Tactical flashlight boasts a Cree® XP-G3 bulb that delivers 315 lumens on high out to 119m.
14# 5.11 Tactical EDC Flashlight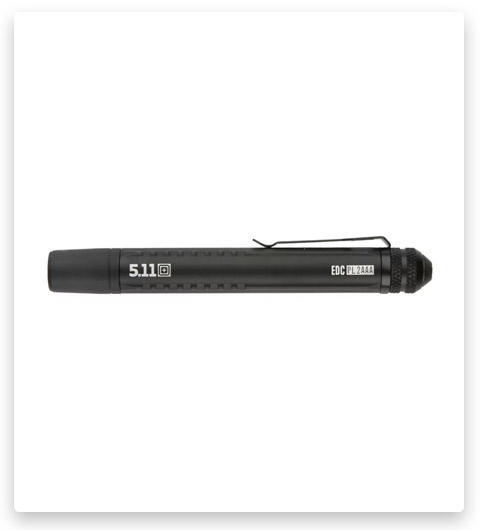 The 5.11 Tactical EDC PL 2AAA 107 Lumen Flashlight is a reliable and powerful tool that is perfect for any situation. Made of machined aerospace-grade aluminum, it is lightweight yet tough and impact-resistant. The beam illuminates out to 26m, providing 107 lumens of light for up to 4 hours and 20 minutes. The flashlight also features a removable penlight pocket clip so you can take it anywhere. It runs on 2 AAA batteries (included).
EDC Flashlights VS Tactical Lights🔦
Everyday carry flashlights and tactical lights are two of the most popular flashlight types used for a variety of purposes. Both have their advantages and disadvantages, so it can be difficult to decide which is right for you.
🔰 EDC lights are typically small, lightweight, and easy to carry around with you. They often come with features like an adjustable beam which makes them great for everyday use. However, they usually lack the power that tactical lights offer and may not be as suitable for more extreme activities or environments.
🔰 Tactical lights tend to be larger, heavier and have more power than EDC. They come with longer battery life and are generally waterproof making this type of flashlight suitable for outdoor activities such as search & rescue operations or wilderness survival. Most tactical lights also include extra features such as strobe settings or laser sights which add versatility when using them in different scenarios.
😉 Ultimately, it comes down to your personal preference and needs when deciding between these lights.
FAQ🤓
Conclusion🙂
Choosing the best EDC flashlight for your everyday needs can be a daunting task. But with our comprehensive buyer's guide, you should now have all of the information necessary to make an informed decision. Whether you prioritize brightness or durability, there are plenty of great options available that will meet your requirements and budget. Good luck!🥰❤️‍🔥
Affiliate Disclosure: Rotorm.com sometimes gets paid for listings, through sponsors or affiliate programs like Amazon, Optics Planet, Lucky Gunner, Brownells, Cabelas, Rainier Arms, 5.11 Tactical, Bass Pro Shop, etс. Clicking a link helps keep Rotorm.com free, at no extra cost to you!
About the author: Each article on our site is written by experts in survival and tactical equipment, gun enthusiasts, extreme travelers, military, law enforcement and desperate professionals, read about the author at the bottom of the article or visit "About Us" page.
Note: The views and opinions expressed in this article are those of the authors and do not necessarily reflect the official policy or position of any agency.