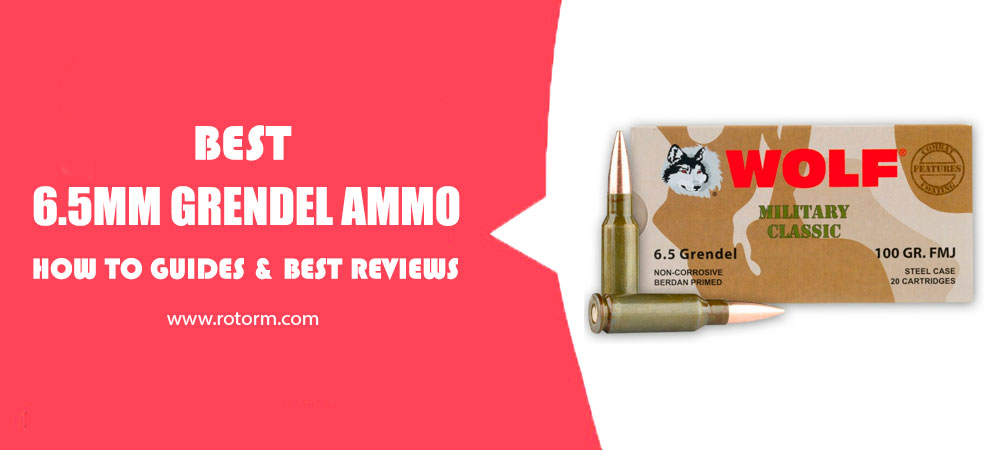 What is 6.5mm Grendel Ammo?😏
It is a high-performance rifle round designed to deliver superior accuracy and power over long distances. Developed by Bill Alexander of Alexander Arms, this ammo was introduced to extend the range of AR-15 rifles and improve their performance in target shooting and hunting applications. With its lower recoil and ability to maintain velocity over long ranges, it has become a popular choice for competitive shooters and hunters alike.
Please watch this video to learn more information📺
Features💡
It is a truly exceptional round that stands out among other rifle ammunition options. It boasts remarkable versatility and high-performance characteristics that make it a favourite among rifle enthusiasts.
⚪ One of its primary features is its impressive long-range accuracy, which can be largely attributed to its exceptionally high ballistic coefficient. This allows the ammunition to maintain a flat trajectory over long distances, making it an excellent choice for those who prioritize precision shooting.
⚪ Moreover, it exhibits lower recoil compared to many other rifle rounds, resulting in enhanced shooter comfort and control. This means that shooters can maintain better accuracy and quicker follow-up shots, ultimately improving overall performance.
⚪ Another noteworthy aspect of this ammunition is its efficient powder burn and optimal muzzle velocity. This design feature not only contributes to its consistent performance but also ensures superior aerodynamics, resulting in reduced wind drift. This makes the ammo particularly reliable in challenging weather conditions, allowing shooters to maintain accuracy even when faced with strong crosswinds.
⚪ Lastly, it's important to highlight the widespread adoption in hunting scenarios. The round's ability to deliver significant energy upon impact ensures ethical and humane kills on medium to large-sized game. This is a crucial consideration for many hunters who value both effectiveness and ethical practices.
Our Top Pick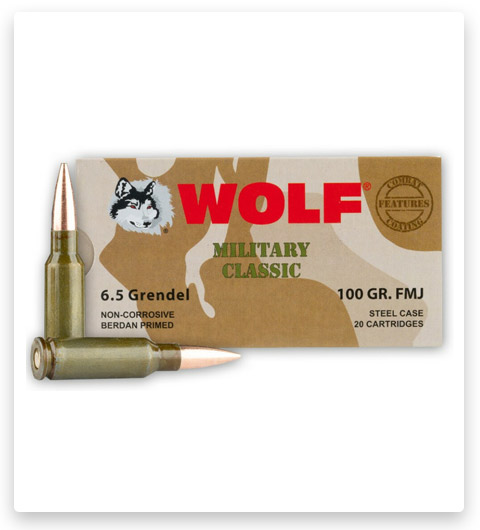 FMJ – Wolf Military Classic – 6.5 Grendel – 100 Grain
Introducing Wolf Military Classic ammunition – a versatile choice for range training, offering a budget-friendly option with its 100-grain Full Metal Jacket projectile. Tailored for both novice shooters and experienced marksmen, this ammunition boasts a lead core projectile, steel casing, and a non-corrosive Berdan primer. Don't pass up the opportunity to acquire Wolf Military Classic ammo and enhance your shooting accuracy, whether you're honing your skills or maintaining your expertise. Grab your supply today!
Buy Now On LuckyGunner
If you click this link and make a purchase, we earn a commission at no additional cost to you.
Benefits🔥
⭐ Superior Ballistics: This ammo possesses superior ballistics, with a flatter trajectory and less wind drift, making it a strong candidate for long-distance shooting.
⭐ Improved Accuracy: With its well-engineered design, this ammo offers improved accuracy, enhancing the precision and consistency of shots.
⭐ Excellent Energy Retention: This ammo is known for its excellent energy retention, maintaining a high degree of force even at longer ranges, which is ideal for hunting large game.
⭐ Lightweight: It is relatively lightweight, making it easier for shooters to carry extra ammunition without being burdened by excess weight.
⭐ Versatile Use: It is versatile, making it suitable for a wide range of applications, from hunting to tactical usage and competitive shooting.
⭐ Highly Adaptable: This ammo is designed to be adaptable to most modern sporting rifles, providing an easy upgrade for shooters looking to enhance their firearm performance.
Types🔰
| | |
| --- | --- |
| Full Metal Jacket (FMJ) | Typically used for target shooting and plinking, FMJ bullets offer reliable performance and are relatively inexpensive. However, they tend not to expand upon impact, limiting their effectiveness in hunting |
| Soft Point (SP) | These rounds feature a soft lead exposed nose that causes the bullet to expand upon impact. This makes them an excellent choice for hunting, as they deliver better energy transfer to the target and cause more damage. |
| Open Tip Match (OTM) | OTM ammo is popular for precision shooting. The open-tip design is not designed for expansion, but rather for maintaining consistent flight paths and maximum accuracy over long ranges. |
| Hollow Point (HP) | HP ammo is designed to expand upon impact, making it a good choice for hunting and self-defence. The expansion creates a larger wound channel, increasing the round's stopping power. |
| Ballistic Tip | Ballistic tip ammo is designed for long-range accuracy and rapid expansion upon impact. The plastic tip drives into the bullet upon impact, forcing it to expand and transfer its energy to the target. |
| Frangible | Frangible ammunition is designed to break apart upon impact, minimizing the risk of over-penetration. This makes it a safer choice for shooting in populated or indoor areas. |
Best 6.5mm Grendel Ammo Reviews
1# FMJBT – Prvi Partizan – 6.5 Grendel – 110 Grain – 500 Rounds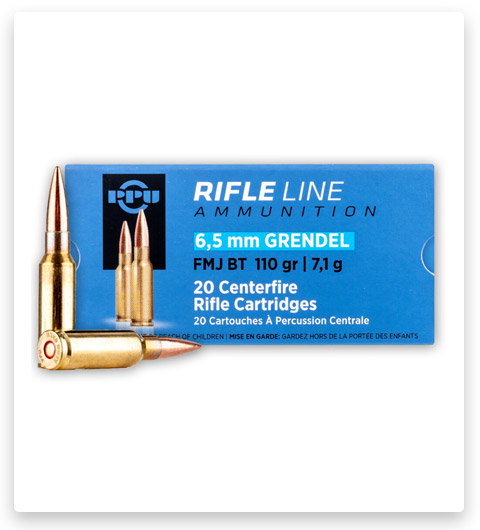 Prvi Partizan has been manufacturing ammo for nearly 100 years, and their 6.5 Grendel is a perfect example of their commitment to quality. Equipped with a 110-grain FMJBT bullet, it's an excellent choice for training and target practice where accuracy matters. With 500 rounds in each case, you'll be able to spend hours at the range without having to worry about running out of ammo.
2# FMJ-BT – Prvi Partizan – 6.5 Grendel – 110 Grain – 20 Rounds
Searching for an affordable and accurate option for range-training ammunition? Take a look at Prvi Partizan's  FMJ-BT 6.5 Grendel. This boat-tail-designed projectile is perfect for all types of training, from marksmanship to tactical, and has a muzzle velocity of 2755 feet per second. The boat-tail design reduces yaw and drifts at longer ranges, making this ammo accurate at all distances. Order your box of 20 rounds today and see the Prvi Partizan difference!
3# HPBT – Prvi Partizan – 6.5 Grendel – 120 Grain – 20 Rounds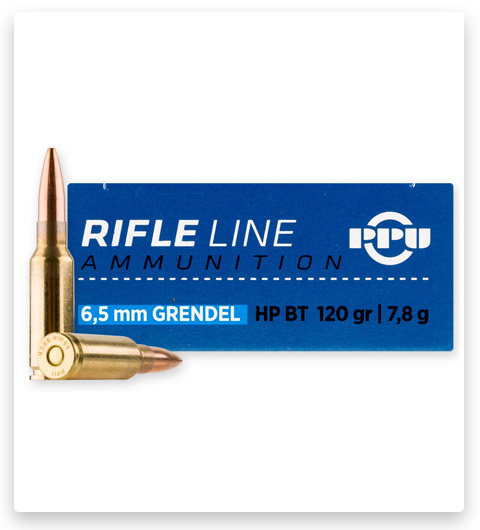 Need an accurate and affordable round for your 6.5 Grendel? Consider the Prvi Partizan 6.5 Grendel Hollow Point Boat Tail! This new production, the non-corrosive, boxer-primed brass-cased round is perfect for both range days and reloading. The HPBT projectile is reliable and accurate, making it a great choice for shooters of all skill levels. Thanks to its low price point, you can afford to spend more time at the range honing your skills. So don't wait any longer, pick up a box of Prvi Partizan 6.5 Grendel today!
4# FMJ – Wolf Military Classic – 6.5 Grendel – 100 Grain – 20 Rounds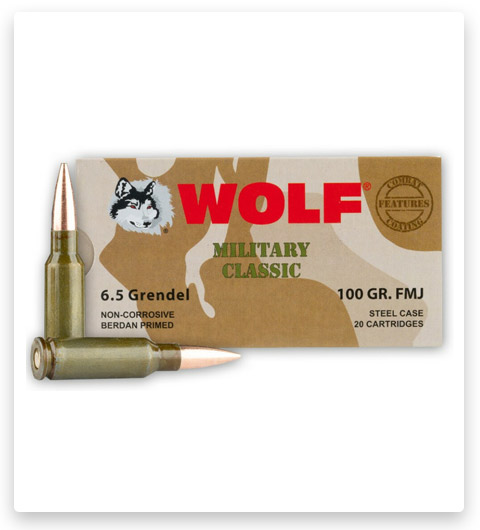 View on LuckyGunner  View on OpticsPlanet
Want to purchase a great value option for your 6.5 Grendel chambered firearm? Note Wolf Military Classic ammunition. This round features a cost-effective 100-grain Full Metal Jacket projectile that's perfect for range training. This ammunition is made with a lead core projectile, steel casing, and non-corrosive Berdan primer. Whether you're a beginner or a seasoned marksman, this ammo is sure to help you hit your target every time. So don't miss your chance to pick up some Wolf Military Classic ammo today.
5# FMJ – Sellier & Bellot – 6.5 Grendel – 124 Grain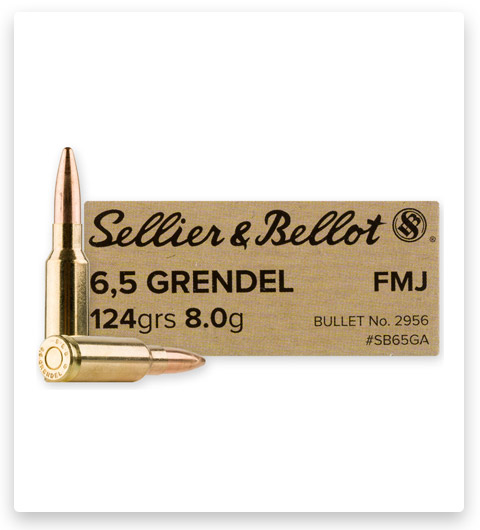 View on OpticsPlanet View on OpticsPlanet
Do you wish for a high-quality, affordable option for 6.5 Grendel ammunition? Pay attention to Sellier & Bellot! This 600-round case of full metal jacket ammo is perfect for target practice and range training. The bullets are made with a lead core and copper alloy jacket that are both incapable of attracting a magnet, and the sleek projectile has a G1 ballistic coefficient of 0.400. This means that the projectile will remain supersonic until it reaches 880 yards. So whether you're shooting at the range or in the field, you can be confident that this ammunition will perform.
6# Nosler – 6.5mm Grendel – 120 Grain – 20 Rounds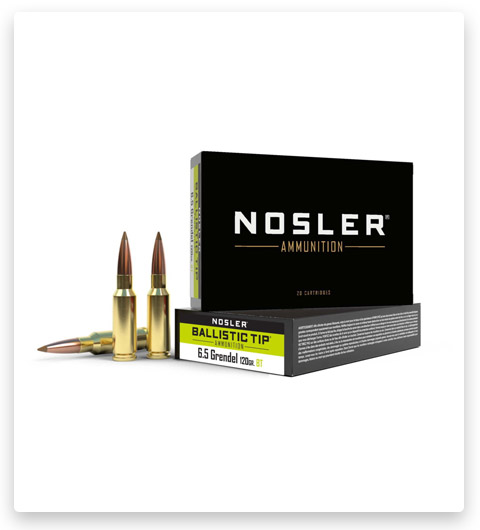 The Nosler 6.5mm Grendel Ballistic Tip Brass Cased Rifle Ammunition is engineered to be very predictable and extremely forgiving, whether you're hunting Whitetails, Blacktails, Mules, or Ponghorns. The combination of performance and versatility that Nosler has built into these bullets has resulted in over 25 years of successful hunts for sportsmen across the country – and around the world. With 20 rounds in each box, this ammunition is sure to help you take down that buck in any situation. Order your Nosler 6.5mm Grendel Ballistic Tip 120 grain Brass Cased Rifle Ammunition today!
7# BTHP – Nosler Match Grade – 6.5mm Grendel – 123 Grain – 20 Rounds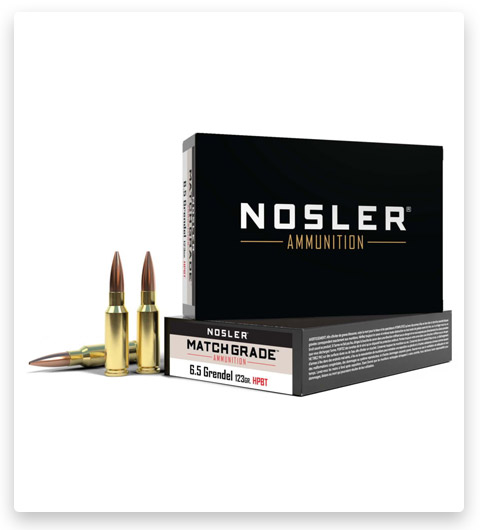 Nosler's Match Grade 6.5mm Grendel ammunition is the perfect choice for competitive shooters and serious hunters alike. Each round is loaded with Nosler's precisely designed Custom Competition bullet, which is seated in premium Nosler brass for exceptional accuracy and reliability. The powder charge is meticulously weighed for consistent performance, and the finished rounds are visually inspected and polished for superior quality. With Match Grade ammunition from Nosler, you can be confident you're getting the very best.
8# SBT – Nosler Trophy Grade – 6.5mm Grendel – 129 Grain – 20 Rounds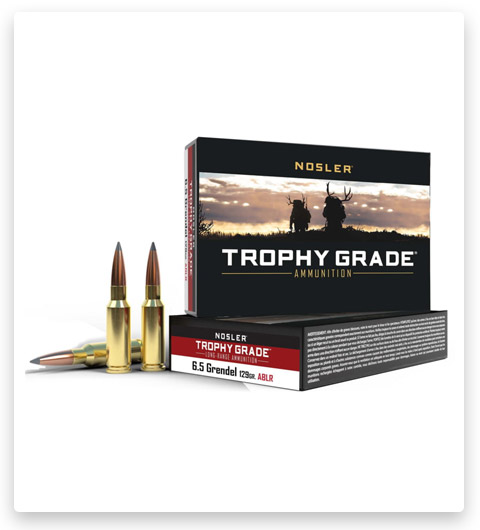 Nosler Trophy Grade 6.5 Grendel AccuBond 20 is the flawless ammunition for deer hunters who demand performance and versatility. This 6.5 Grendel ammunition features Nosler's AccuBond bullets, which are known for their accuracy and reliability. The brass cases are precision-crafted to ensure consistency, and the primers are designed for optimal performance. With 20 rounds in each box, this Nosler ammunition is sure to help you take down your trophy deer.
9# OTMBT – Barnes Precision Match – 6.5mm Grendel – 120 grain – 20 Rounds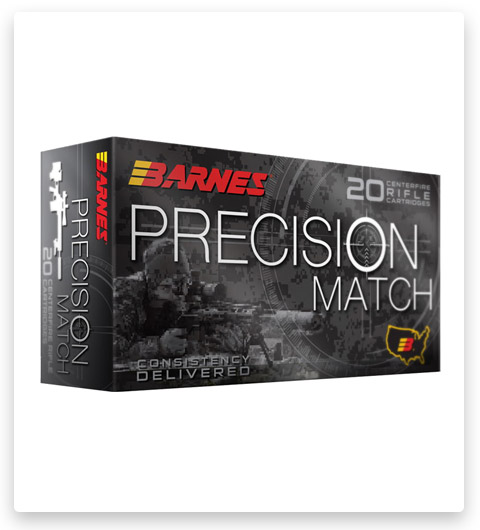 Barnes Precision Match provides exceptional accuracy and long-range performance in your ammunition. As a proud supplier of precision ammunition to America's Military Elite, Barnes brings that same top-tier performance to the commercial market with their Precision Match line. Loaded with a match grade OTM (Open Tip Match) BT projectile, Precision Match rounds are designed for extreme precision at extended distances. The high B.C. and long boat tail of the bullet provide excellent stability and aerodynamic performance, while the low standard deviation and extreme variation create incredible consistency shot after shot.
10# BTHP – Barnes Vor-Tx – 6.5 Grendel – 115 Grain – 20 Rounds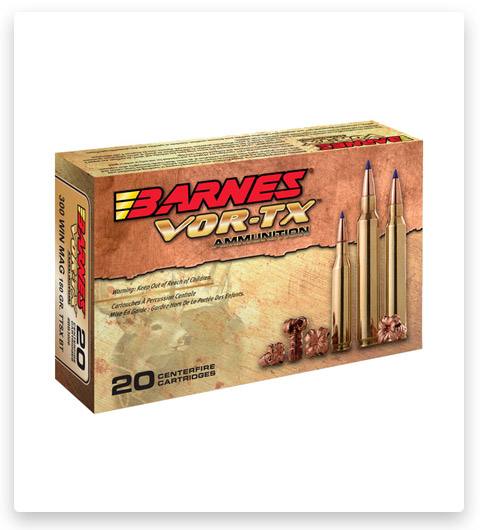 The Barnes Vor-Tx 6.5 Grendel TTSX BT Rifle Cartridges are some of the most accurate and deadly hunting loads on the planet. These bullets provide maximum tissue and bone destruction, pass-through penetration, and devasting energy transfer. Loaded with TSX, Tipped TSX, and TSX FN bullets, you can be sure that your prey won't stand a chance.
11# SBT – Hornady Black – 6.5mm Grendel – 123 Grain – 20 Rounds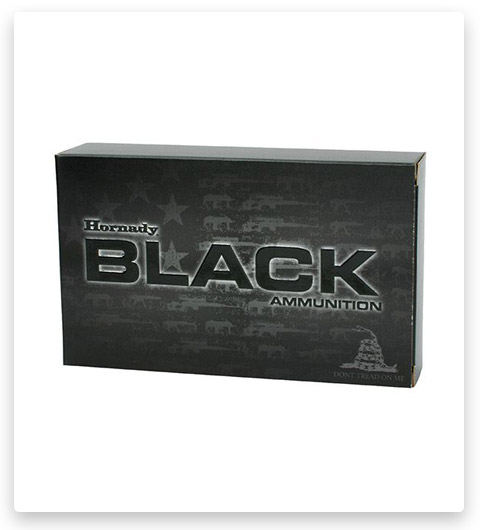 Looking for a reliable and accurate round of ammunition? Look no further than Hornady Black 6.5mm Grendel ELD Match Centerfire Rifle Ammunition. Featuring high-quality cases, primers, and propellants, this ammo is perfect for a variety of applications. Whether you're at the range or in the field, you can trust Hornady Black to deliver precision shots every time. Each order comes with 20 rounds, so you'll be ready for anything. Don't settle for second best, get Hornady 6.5 Grendel 123gr ELD Match BLACK Rifle Ammunition and enjoy peak performance.
12# FMJ – Hornady Frontier – 6.5mm Grendel – 123 Grain – 20 Rounds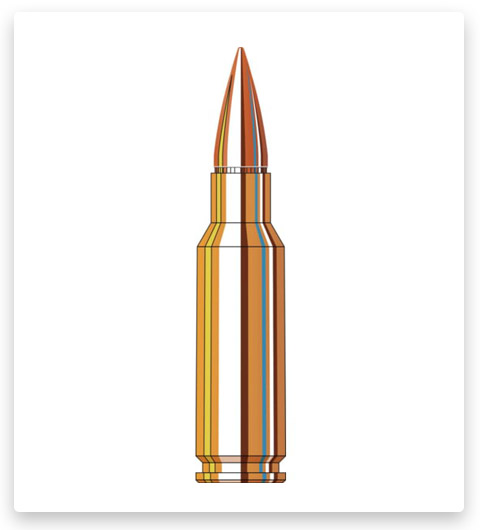 Hornady Frontier FMJ 6.5mm Grendel 20 Rounds is excellent for those who demand consistent performance and reliability. Featuring state-of-the-industry loading techniques and quality control procedures, every Frontier Cartridge round is guaranteed to perform. With brass cartridge cases, military-grade boxer primers, and non-steel core bullets, Frontier Cartridge ammunition is configured for a wide range of shooters and applications. From plinking and target shooting to hunting and self-defence, there's a Hornady Frontier round great for every need. Order your 20-round box today!
13# SBT – Alexander Arms – 6.5 Grendel – 123 Grain – 20 Rounds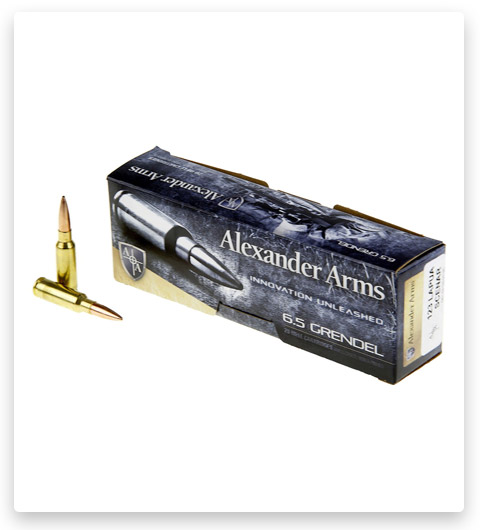 The Alexander Arms Loaded .6.5 Grendel Lapua Scenar Centerfire Rifle Ammunition is a top-quality product that is designed to provide many years of consistent performance. This ammunition is perfect for anyone who wants an outstanding choice for their 6.5mm Grendel rifle. It is made with some of the most robust and long-lasting materials available and has been formulated to provide accurate, reliable, and powerful performance. This is a great choice for anyone who wants the best possible ammunition for their rifle.
14# SBT – Alexander Arms – 6.5 Grendel – 120 Grain – 20 Rounds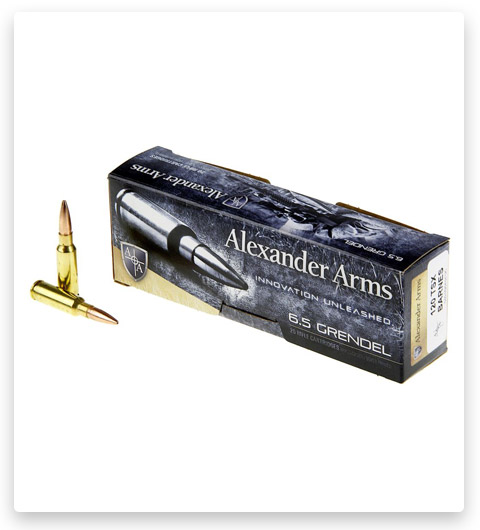 The Alexander Arms 6.5 Grendel is a high-performance round that is perfect for hunting and competition shooting. The bullet is made of a metal-filled polymer that is 100% lead-free. The unique tri-flute design offers an impressive expansion on impact, creating secondary wound channels for maximum effectiveness. With a muzzle velocity of 2355 feet per second, this round provides a flat trajectory and outstanding accuracy.
15# BTHP – Federal Premium – 6.5 Grendel – 130 Grain – 20 Rounds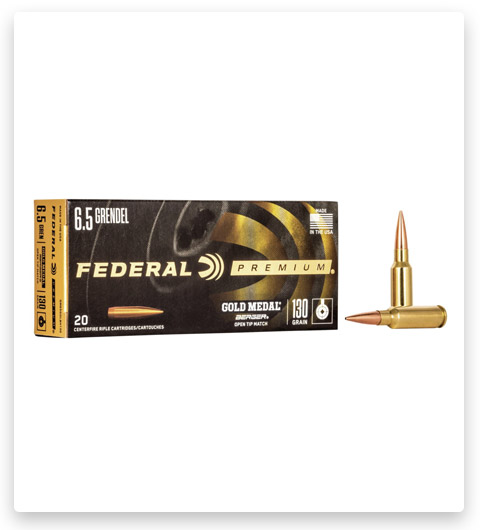 Would you like to get the most sought-after bullets among competitors on the Precision Rifle Series? Check out Federal Premium's new Gold Medal Berger load. This advanced boat-tail bullet provides exceptional long-range accuracy and trajectory, making it the perfect choice for serious marksmen. Loaded with Gold Medal match primers and Federal brass, this ammunition adheres to Federal Premium's strictest specifications for accuracy, pressure, and velocity. Don't settle for second best – choose Federal Premium Gold Medal Berger for your next competition.
16# OTM – Remington – 6.5 Grendel – 130 Grain – 20 Rounds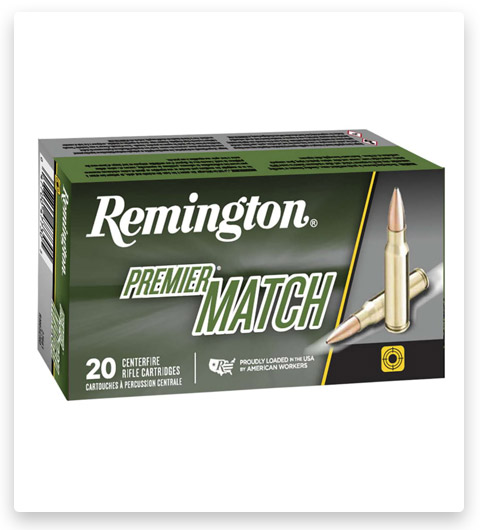 For match-grade accuracy and world-class performance, choose Remington Premier Match ammunition. Using only the highest quality bullets, this ammo is designed for serious shooters who demand the best from their equipment. With every shot, you'll experience incredible precision and unmatched consistency. Whether you're competing on the world stage or simply shooting for fun, Remington Premier Match ammunition will help you hit your target every time.
17# Copper Solid – Fort Scott Munitions – 6.5 Grendel – 123 Grain – 20 Rounds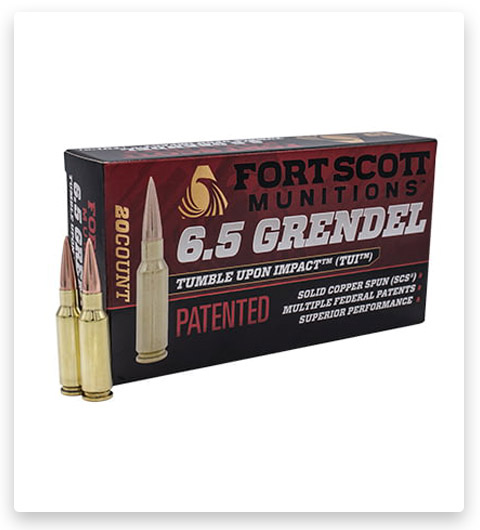 Searching for a top-quality, reliable round for your bolt-action or semi-automatic rifle? Take a look at the Fort Scott Munitions 6.5 Grendel 123 Grain Centerfire Rifle Ammunition. This small but mighty round is perfect for medium-range shooting, with a muzzle velocity of over 2500 fps. The smaller size of the bullet also means less recoil, making it easier to stay on target and improve your accuracy. Whether you're hitting the range for some practice or going out hunting for the big game, the Fort Scott Munitions 6.5 Grendal 123 Grain Centerfire Rifle Ammunition is a must-have in your arsenal. Order your supply today!
Reloading 🔧
Reloading ammunition can be a rewarding hobby and a cost-effective solution for active shooters, and this ammo is no exception.
Advantages: reloading allows for detailed customization which can lead to enhanced precision and performance. It enables shooters to fine-tune their ammunition to match their shooting style and gun specifications. Additionally, reloading can prove to be economical in the long run, especially for active shooters who go through a large quantity of ammunition.
Equipment 🛠️
To reload the ammunition, you will need some essential equipment. This includes a reloading press, reloading dies, a case tumbler, a case trimmer, a powder scale, and a primer tool. You'll also need reloading components such as bullets, casings, primers, and gunpowder.
Step-by-Step Guide 📝
☑️ Case Inspection and Cleaning: Check your brass cases for any signs of damage and clean them using a case tumbler.
☑️ Case Resizing: Use the reloading press and the appropriate die to resize the case back to its original dimensions.
☑️ Primer Removal and Replacement: Remove the spent primer from the case and replace it with a new one using the primer tool.
☑️ Measure and Add Gunpowder: Use your powder scale to measure the right amount of gunpowder and add it to the case.
☑️ Seat the Bullet: Place the bullet in the case and use the reloading press and the appropriate die to seat the bullet at the correct depth.
☑️ Crimp (optional): If desired, you can add a crimp to secure the bullet in the case.
Safety Rules 🛡️
Reloading ammunition requires a high level of care and attention to safety.
⭕ Always keep your workspace clean and organized.
⭕ Follow all manufacturer instructions and recommendations, and never exceed the prescribed maximum load.
⭕ Wear safety glasses to protect your eyes, and never smoke while reloading.
⭕ Lastly, always double-check your measurements and settings, as accuracy is crucial to safe and reliable ammunition.
Watch this video to find more information💻
FAQ❓
Conclusion🤩
The 6.5mm Grendel ammunition is a dynamic and high-performing round that offers a myriad of advantages, setting it apart from its counterparts. Its ability to maintain long-range accuracy, lower recoil, and excellent energy retention makes it a preferred choice among competitive shooters, hunters, and firearm enthusiasts. The ammunition's adaptability with most modern sporting rifles further underscores its practicality and versatility. With its diverse types catering to a range of purposes, from hunting to self-defence and precision shooting, this ammo stands as a testament to the evolution and innovation in ammunition technology. Whether you're a novice shooter or an experienced marksman, this ammunition is sure to enhance your shooting experience.
Affiliate Disclosure: Rotorm.com sometimes gets paid for listings, through sponsors or affiliate programs like Amazon, Optics Planet, Lucky Gunner, Brownells, Cabelas, Rainier Arms, 5.11 Tactical, Bass Pro Shop, etс. Clicking a link helps keep Rotorm.com free, at no extra cost to you!
About the author: Each article on our site is written by experts in survival and tactical equipment, gun enthusiasts, extreme travelers, military, law enforcement and desperate professionals, read about the author at the bottom of the article or visit "About Us" page.
Note: The views and opinions expressed in this article are those of the authors and do not necessarily reflect the official policy or position of any agency.