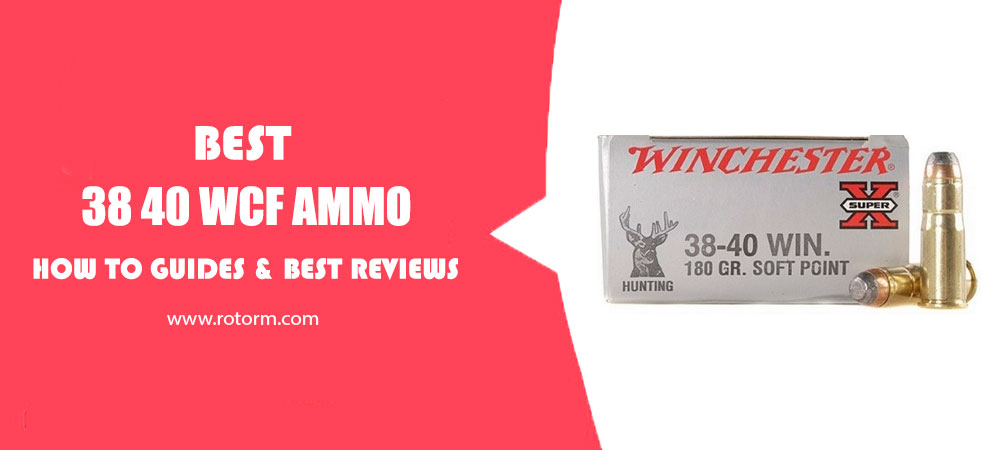 What is 38 40 WCF ammo?🤔
This term refers to a specific type of ammunition used in firearms. The "WCF" stands for "Winchester Center Fire," indicating that it's a cartridge developed by the Winchester Repeating Arms Company. This ammunition was initially introduced in the late 19th century for Winchester lever-action rifles and revolvers. It was one of the early centerfire cartridges used in both rifles and handguns, which contributed to its popularity during that era. This type of ammunition was versatile as it could be used in both rifles and revolvers, making it a practical choice for individuals who wanted compatibility between their long guns and sidearms.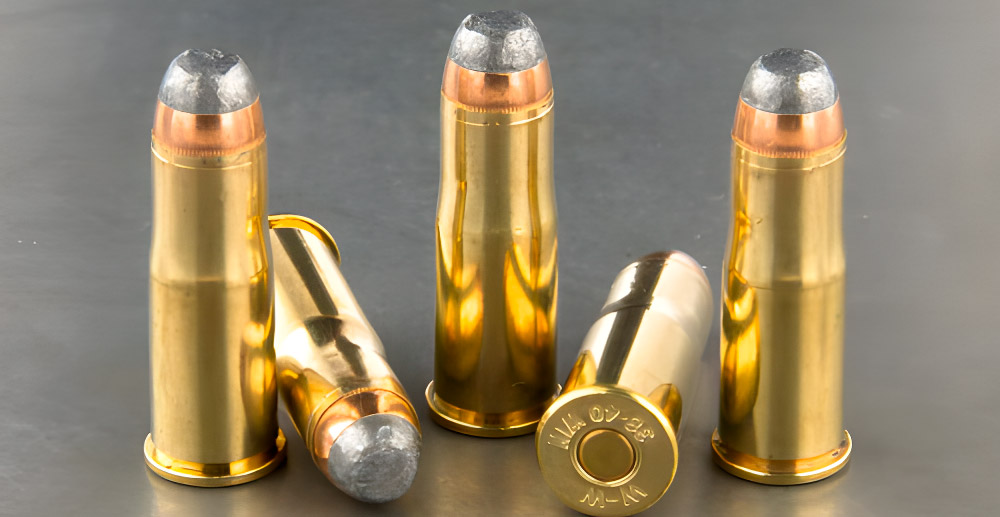 Features📝
The .38-40 WCF (Winchester Center Fire) ammunition has certain features and specifications that distinguish it as a historical cartridge. Here are some of its notable features:
✴️ Caliber: The ".38" in .38-40 refers to the approximate diameter of the bullet, which is .38 inches. However, it's important to note that the actual bullet diameter is closer to .401 inches.
✴️ Rimmed Design: The cartridge features a rimmed design, which means that the base of the cartridge case has a protruding rim. This rim serves to provide a positive headspace and facilitates the extraction of spent casings from firearms.
✴️ Performance: It offered moderate power suitable for hunting and self-defense during its time. However, compared to modern ammunition, its performance may be considered relatively modest.
✴️ Availability: While such ammunition may not be as commonly found as modern calibers, it is still produced by some manufacturers and is available for those who own firearms chambered for this cartridge.
Our Top Pick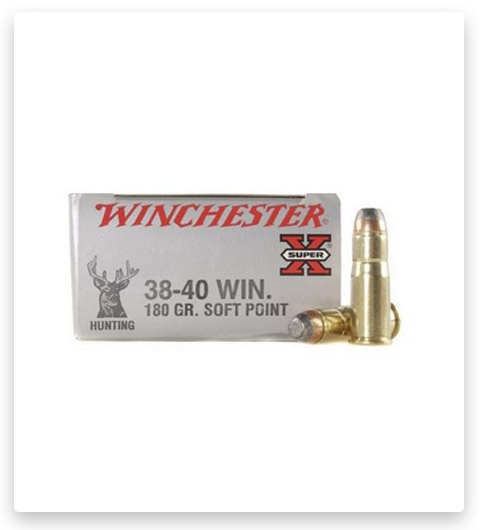 38-40 WCF – Winchester Super-X Rifle – 180 Gr – 20 Rounds
This ammunition boasts a remarkable balance of swift yet controlled expansion, ensuring it maintains its course at impressive velocities. Each box typically contains either 20 or 50 rounds, offering ample supply for various shooting needs. Within the selection of this ammunition type, you'll find a variety of options to suit your preferences. These options encompass an assortment of four hollow points, two hollow soft points, one jacketed soft point, one JHP, one lead nine-pointed soft point, three positive expanding points, numerous Power Points, one Silvertip hollow point, and seven soft points.
Buy Now On OpticsPlanet
If you click this link and make a purchase, we earn a commission at no additional cost to you.
Benefits💣
The .38-40 WCF (Winchester Center Fire) ammunition, though historically significant, may not offer the same benefits as modern ammunition for certain purposes. However, it does have some advantages and unique characteristics:
☑️ One of the primary benefits is its historical significance. It was a popular cartridge during the late 19th and early 20th centuries, used in iconic firearms like the Winchester Model 1873 lever-action rifle and the Colt Single Action Army revolver. Collectors and enthusiasts often value the historical connection and enjoy using firearms chambered in this classic cartridge.
☑️ This cartridge was designed for versatility. It could be used in both rifles and revolvers, making it a practical choice for individuals who wanted a single cartridge for both types of firearms. This versatility was important in a time when people often owned both rifles and handguns chambered for the same cartridge.
☑️ It offered moderate power suitable for hunting small to medium-sized games and self-defense during its era. While not as powerful as some modern cartridges, it still provided effective performance within its intended range.
☑️ If you're interested in reloading your ammunition, .38-40 WCF cases and components may still be available, allowing you to create custom loads for your firearms. Reloading can provide a tailored shooting experience and potentially improve accuracy.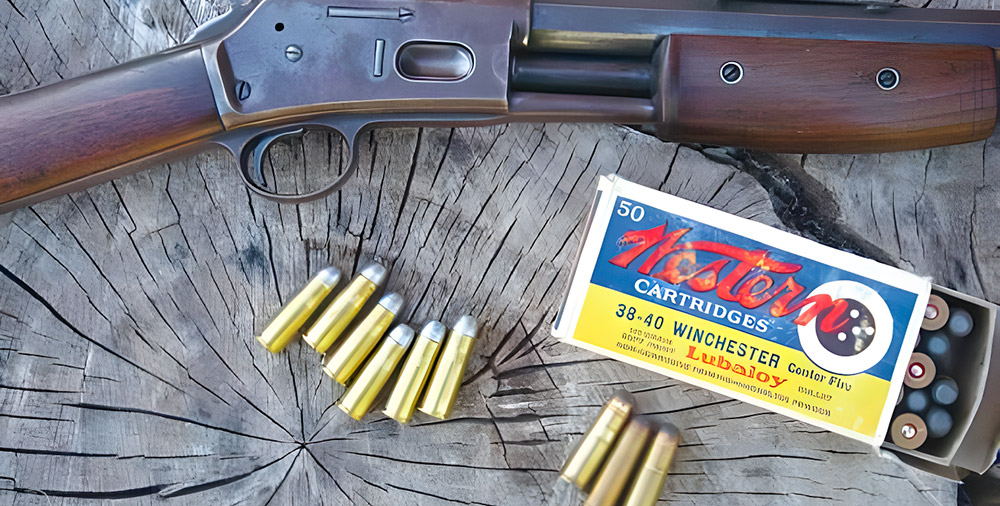 Ballistics💡
The ballistics of the .38-40 WCF (Winchester Center Fire) ammunition are characteristic of a cartridge designed during the late 19th century. The performance of this cartridge, while suitable for its intended purposes at the time, is relatively modest compared to modern ammunition. Below are some typical ballistics specifications:
🧩 The bullet weight was typically around 180 to 200 grains. This is the weight of the projectile (bullet) that the cartridge fires.
🧩 The muzzle velocity varies depending on the load and the specific firearm it is fired from. On average, muzzle velocities would range from approximately 1,000 to 1,200 feet per second (fps). This is a moderate velocity compared to modern ammunition.
🧩 The muzzle energy is also relatively moderate. It would typically be in the range of 350 to 450 foot pounds (ft-lbs). Muzzle energy is a measure of the kinetic energy the bullet carries when it leaves the barrel.
🧩 The effective range would generally be within 100 to 150 yards, depending on factors such as bullet type, firearm accuracy, and the shooter's skill.
🧩 The terminal performance would be suitable for hunting small to medium-sized games at short to moderate distances. It could also serve as a self-defense cartridge, although modern defensive ammunition offers higher performance in terms of stopping power.
🧑‍🔧 If you are considering using or collecting this ammunition or firearms, it's advisable to consult with experts, reference materials, and relevant sources to ensure accurate information and safe usage.
Best 38 40 WCF Ammo
1# 38-40 WCF – Winchester Super-x Rifle – 180 Gr – 20 Rounds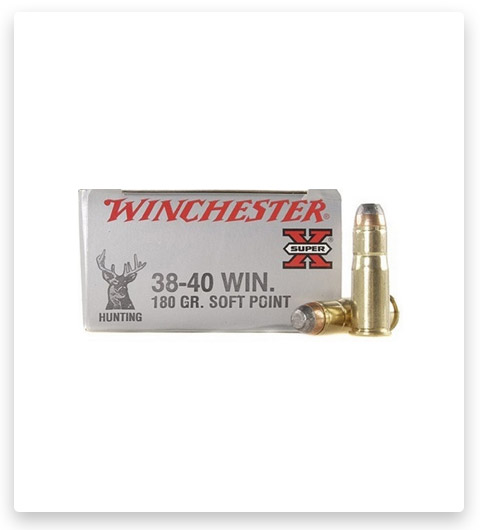 The Winchester Super-X 38-40 WCF is exactly what you need if you're looking for high-powered ammunition that can take down large games. This ammo was designed specifically for hunting mule deer and black bears, so you know it's tough enough to handle anything. As our tests have shown with a muzzle velocity of 1160 feet per second and muzzle energy of 538-foot pounds, the Super X 38-40 WCF has more than enough power to take down even the biggest prey. Plus, the bullet provides penetration and quick energy release with no weight loss or fragmentation. You'll be able to reload this ammo too, thanks to its brass cases and Boxer primers. When you need reliable, high-performance ammunition, reach for the Winchester Super-X 38-40 WCF.
Reloading tips🛠️
Reloading ammunition requires careful attention to detail, adherence to safety guidelines, and a good understanding of the reloading process. Here's a general overview of how to reload this ammunition.
➡️

Gather Necessary Equipment and Components

:
Reloading press and dies for resizing, de-priming, and seating bullets, shell holder for .38-40 WCF, powder scale or digital powder dispenser, calipers for measuring overall cartridge length, primers (compatible with .38-40 WCF), brass cases (previously fired .38-40 WCF cases), bullets (appropriate diameter and weight for .38-40 WCF), powder (appropriate type and charge weight for .38-40 WCF).
➡️

Inspect and Clean Cases

:
Inspect brass cases for cracks, splits, or defects. Discard damaged cases. Clean the cases using a brass tumbler or other cleaning methods to remove dirt, debris, and residue.
➡️

Resize and Deprime

:
Lubricate the cases to prevent sticking in the resizing die. Resize and de-prime the cases using the appropriate die in the reloading press.
➡️

Prime Cases

:
Insert a new primer into the priming tool and press it into the primer pocket of each resized case.
➡️

Charge Cases with Powder

:
Consult reloading manuals for the recommended powder charge weight for your specific bullet and firearm combination. Use a powder scale or digital dispenser to measure and dispense the correct powder charge into each case.
➡️

Seat Bullets

:
Insert the appropriate bullet into the case mouth. Then adjust the seating die to the desired overall cartridge length, and seat the bullet to the recommended depth using the reloading press.
➡️

Crimp Bullets (Optional)

:
If desired, apply a light crimp to secure the bullet in the case using a separate crimping die.
➡️

Final Inspection

:
Visually inspect each completed cartridge for proper primer seating, powder charge, and bullet seating depth.
➡️

Record Data

:
Keep detailed records of your reloading data, including powder charge, bullet type, overall length, and any other relevant information.
➡️

Testing and Safety

:
Start with the minimum recommended powder charge and work up while searching for signs of excessive pressure. Always follow recommended load data from reputable sources.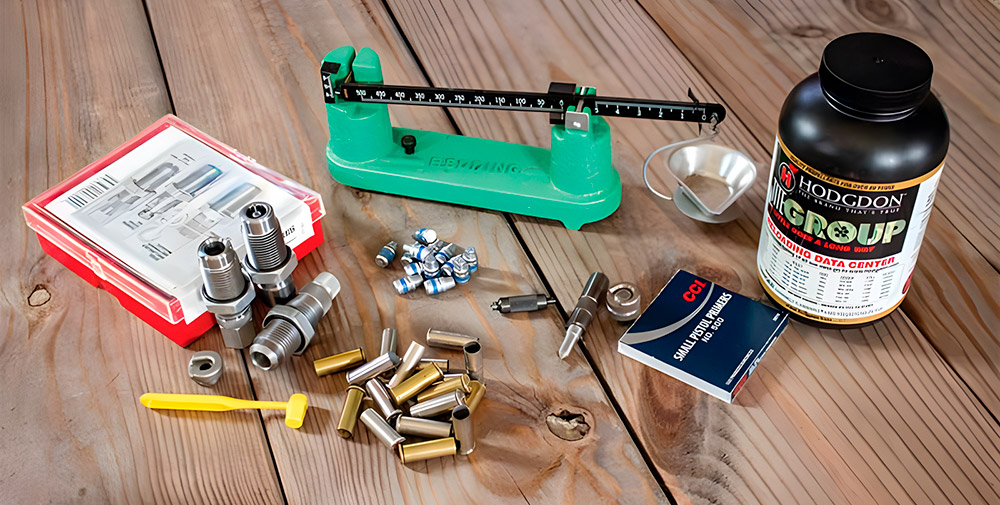 FAQ🤠
Conclusion🙂
In conclusion, the .38-40 WCF ammunition is a historic cartridge that holds significant value for its unique features and nostalgic appeal. It offers a unique opportunity for hand loaders to customize their ammo to align with specific preferences and remains a remarkable piece of ammunition history, showcasing Winchester's significant contributions to ammunition design in the late 19th century.🤩❤️‍🔥
Affiliate Disclosure: Rotorm.com sometimes gets paid for listings, through sponsors or affiliate programs like Amazon, Optics Planet, Lucky Gunner, Brownells, Cabelas, Rainier Arms, 5.11 Tactical, Bass Pro Shop, etс. Clicking a link helps keep Rotorm.com free, at no extra cost to you!
About the author: Each article on our site is written by experts in survival and tactical equipment, gun enthusiasts, extreme travelers, military, law enforcement and desperate professionals, read about the author at the bottom of the article or visit "About Us" page.
Note: The views and opinions expressed in this article are those of the authors and do not necessarily reflect the official policy or position of any agency.