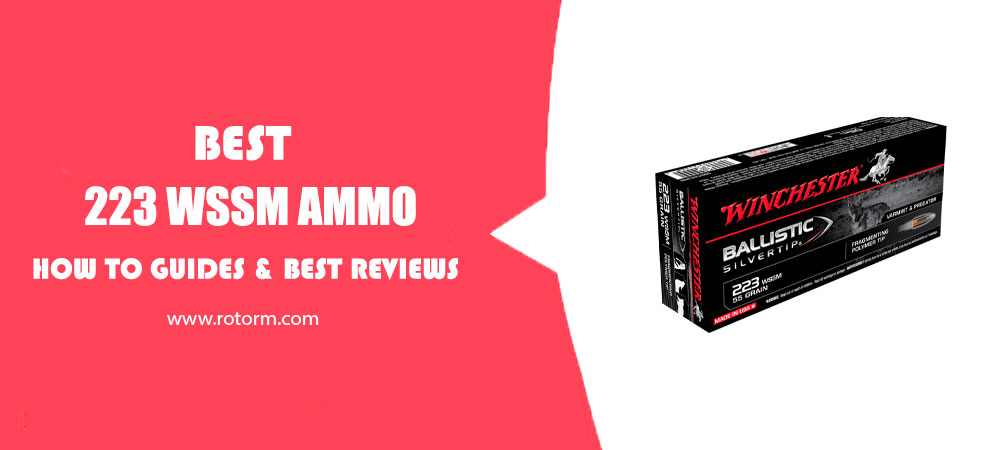 What is 223 WSSM Ammo?💡
It is a high-velocity rifle cartridge developed by Browning Arms Company and Winchester Ammunition. Introduced in 2003, it is considered the fastest .22 calibre round in the world, with a velocity of over 4,000 feet per second. The cartridge is used primarily for hunting small game and varmints. Despite its impressive performance, the 223 WSSM has been subject to criticism due to its tendency to erode the bore of a rifle quickly if not properly maintained.
Watch this video to find more information💻
Features🔔
This ammo exhibits several distinctive features that set it apart:
⭐ High Velocity: The hallmark is its unparalleled speed. It holds the title for the fastest .22 calibre round in the world, with a velocity exceeding 4,000 feet per second. This not only improves the bullet's flat trajectory but also enhances its impact power.
⭐ Compact Design: The cartridge's super short magnum design enables it to fit into short-action rifles, making it versatile and adaptable. Despite its compact size, it boasts an impressive capacity for propellant, contributing to its high velocity.
⭐ Hunting Use: Its high velocity and flat trajectory make it an ideal round for hunting small game and varmint. It delivers rapid, lethal impact, ensuring a successful hunt.
⭐ Maintenance Requirements: One of the criticisms of the 223 Winchester Super Short Magnum is its tendency to erode the bore of the rifle quickly. This necessitates regular and thorough maintenance to prolong the firearm's lifespan. However, with appropriate care, this downside can be managed.
⭐Availability: Although not as widely available as some other .22 calibre rounds due to its specialized nature, this ammo can still be found at select retailers and online stores.
Our Top Pick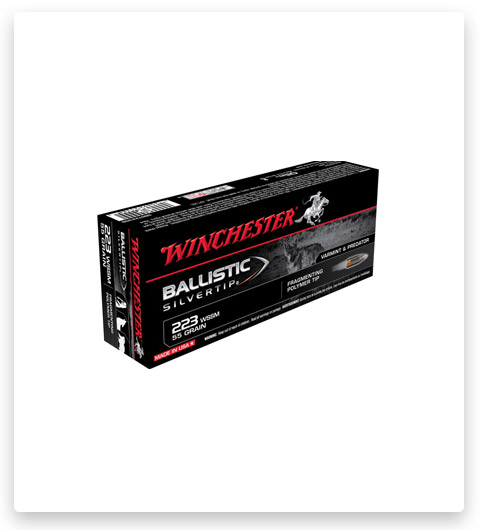 223 WSSM – Winchester Ballistic Silvertip
Experience the epitome of exceptional quality with Winchester Ballistic Silvertip ammunition. Crafted for hunters who demand extraordinary results, this ammunition offers the perfect fusion of explosive impact and unparalleled precision. Engineered to excel in all hunting scenarios, it stands as the ideal choice for neutralizing predators. Each cartridge is meticulously loaded with a polymer-tipped bullet designed to fragment upon impact (FPT), ensuring an optimal blend of energy transfer and unmatched terminal performance.
Buy Now On OpticsPlanet
If you click this link and make a purchase, we earn a commission at no additional cost to you.
Types🔰
🗞️ Soft Point: It is ideal for hunting due to its expansion upon impact, causing a wider wound channel and ensuring a quick, humane kill.
---
🗞️ Polymer Tip: Polymer Tip ammunition provides improved long-range performance, thanks to its superior aerodynamics. It's beneficial for both hunting and target shooting.
---
🗞️ Full Metal Jacket (FMJ): The FMJ rounds are typically used for target shooting and plinking. They're less expensive and don't expand upon impact like hunting ammo.
---
🗞️ Hollow Point (HP): HP ammo is typically used for hunting and self-defence, as it expands upon impact, causing more damage to the target.
Typical Applications💠
The 223 Winchester Super Short Magnum serves several purposes, primarily in the realm of shooting and hunting.
⚪ Hunting Small Game: The high velocity exceeding 4,000 feet per second makes it an excellent choice for hunting small game. Its speed guarantees a flat trajectory, reducing the need for extensive range adjustments and increasing the likelihood of a successful, humane kill. Small game animals that can be hunted with this round include rabbits, squirrels, and groundhogs.
⚫ Varmint Hunting: It is also a popular choice for varmint hunting. In this context, "varmint" refers to destructive or nuisance animals such as coyotes, foxes, and prairie dogs. The round's high velocity and impact power ensure rapid, fatal hits, reducing the chance of an animal suffering.
⚪ Target Shooting: For target shooting enthusiasts, this ammunition offers advantages. Its high velocity and flat trajectory lead to lesser wind deflection, improving accuracy and precision. Various types, such as full metal jackets and polymer tips, cater to the specific demands of target shooting.
⚫ Self-Defenceself-defence: While not as common, some may choose to use it for self-defence. Hollow Point variants of the round are designed to expand upon impact, causing significant damage and stopping an assailant swiftly.
⚪ Sport Shooting: Impressive speed also has a place in sport shooting, where competitors aim for speed, accuracy, and precision. Its fast, flat trajectory and the thrill of handling the world's fastest .22 calibre round add to the appeal.
In all these uses, one must remember the unique maintenance requirements of the 223 Winchester Super Short Magnum. The high velocity and heat generated can lead to faster bore erosion. Therefore, regular cleaning and maintenance are crucial to keep the rifle in top condition.
Best 223 WSSM Ammo
1# 223 WSSM – Hsm Ammo – 55gr – 20 Rounds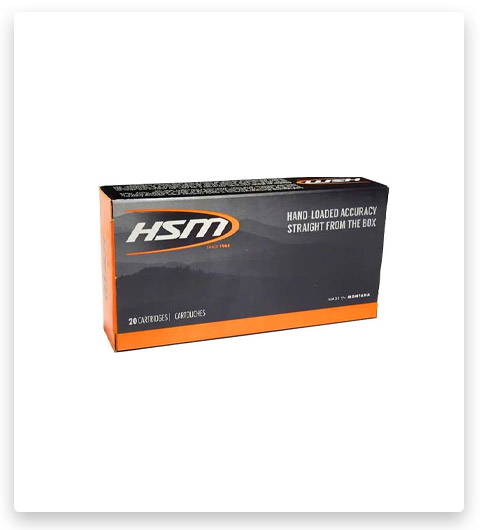 The HSM Ammunition Hsm Ammo .223 Wssm Hornady V-max 20-pack is a high-quality product designed for durability and long-lasting performance. Manufactured with dependable components, this product is built to last and provide years of service. The skilled product experts at HSM Ammunition have designed this product using the latest in engineering and technology, to provide you with a product that is reliable and easy to use.
2# 223 WSSM – Winchester – 40gr – 50 Rounds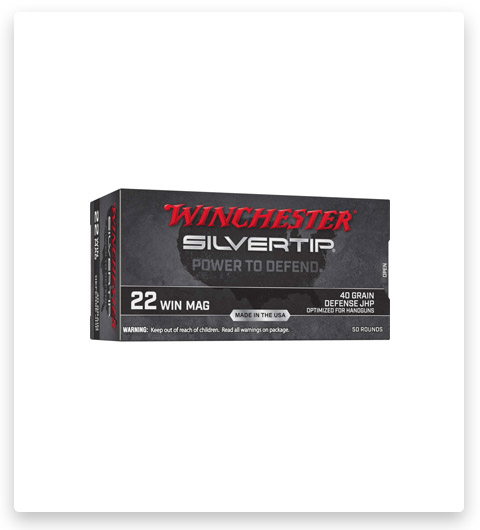 The Winchester .22 Winchester Magnum Rimfire Jacketed Hollow-Point Rimfire Ammunition is a top-quality product that is perfect for anyone who wants a reliable and durable piece of equipment. Winchester has been making high-quality products for many years, and this is their way of showing how much they care about their customers. With its robust and long-lasting components, this Rimfire Ammo from Winchester will give you years of dependable performance.
3# 223 WSSM – Winchester Super-x Rifle – 65gr – 20 Rounds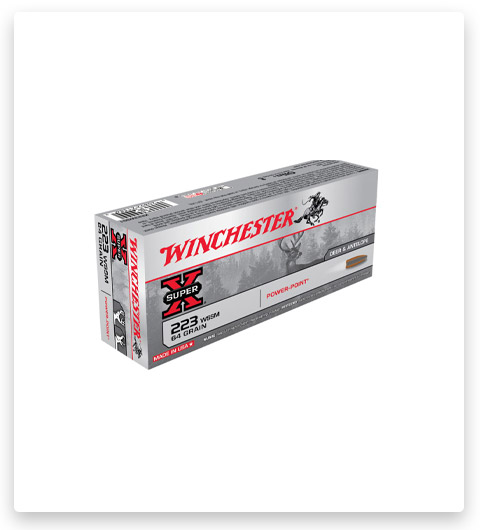 The 223 WSSM – Winchester Super-X Rifle – is a top-quality choice for hunters and shooters who demand the best performance from their ammunition. With a muzzle velocity of 3600 ft/s and muzzle energy of 1841 ft-lbs, this 64-grain soft point bullet is designed for optimum performance on a deer-sized game. The brass cartridge case ensures reliable feeding and extraction, while the centerfire primer provides consistent ignition. This 20-round box of ammunition is perfect for taking down your next trophy.
4# 223 WSSM – Winchester Ballistic Silvertip – 55gr – 20 Rounds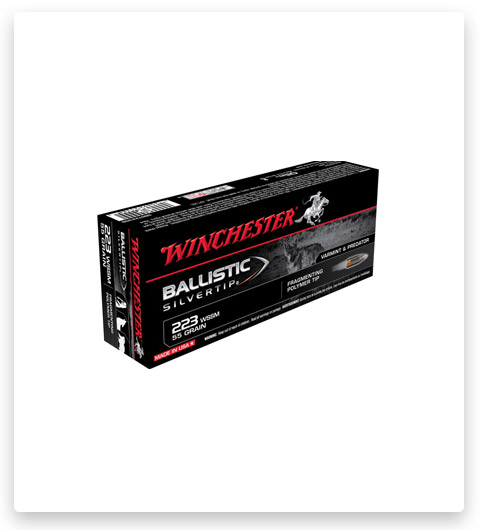 For those who appreciate legendary excellence, Winchester Ballistic Silvertip ammunition provides hunters with proven explosive impact and extreme precision. This top-of-the-line ammo is designed for optimal performance in any hunting situation and is perfect for taking down predators. Each round is loaded with a fragmenting polymer tip (FPT) bullet that delivers maximum energy transfer and terminal performance.
Handloading🎯
Handloading, or reloading, involves assembling your ammunition using individual components. It provides the opportunity to customize the ammo to fit your specific needs, potentially enhancing accuracy and reducing cost. When dealing with specialized rounds, understanding the process and safety rules becomes even more crucial.
Main Terms🔑
Brass: This is the casing that holds the primer, powder, and bullet. It must be properly cleaned and inspected before reloading. You may need to trim the casings due to their high-pressure nature.
Primer: This is the small, sensitive compound that ignites the powder when struck by the firearm's firing pin. Always handle with care.
Powder: This is the propellant that drives the bullet. It is crucial to use the correct type and amount of powder to ensure safety and performance.
Bullet: This is the object that is discharged from the barrel of the gun. The type of bullet chosen depends on the intended use of the ammo, whether for hunting or target shooting.
Guide📚
Step 1: Inspect the Brass: Check each case for any visible defects like cracks or dents. Discard any damaged cases.
Step 2: Resizing: This involves returning the brass to its original size using a resizing die. After firing, brass expands and needs to be resized before it can be used again.
Step 3: Priming: Using a priming tool, replace the old primer with a new one.
Step 4: Powder Charging: Measure and dispense the correct amount of powder into the case.
Step 5: Seating the Bullet: Place the bullet into a seating die and press it into the case.
Step 6: Crimping: This is the final step and is done to ensure the bullet stays in place. Not all rounds require crimping, but it's often beneficial for rounds used in semi-automatic rifles.
Safety Rules⚠️
Wear Protective Gear: Always wear safety glasses and maintain a clean, organized workspace.
Follow Instructions: Only use load data from a reliable source and strictly adhere to the listed maximum loads.
Store Properly: Store primers and powder in a cool, dry place, away from heat and open flames.
Avoid Distractions: Do not engage in handloading while distracted or under the influence of alcohol or drugs.
Inspect Regularly: Always examine your tools and components before each reloading session to ensure everything is in good working order.
Handloading can be immensely rewarding but should be approached with care and respect. The high velocities and pressures involved necessitate careful attention to detail and strict adherence to safety guidelines.
Watch this video to find more information💻
FAQ❓
Conclusion🤩
The 223 Winchester Super Short Magnum is a versatile and potent round, suitable for various applications including hunting small game, varmint hunting, target shooting, self-defence, and sport shooting. Its phenomenal speed and flat trajectory make it a preferred choice among many shooters. These different types of ammunition, like the polymer tip, full metal jacket, and hollow point, cater to diverse shooting needs. However, it's crucial to remember that this round requires specific maintenance due to its high velocity and heat production. Moreover, for those considering handloading, understanding the process and safety measures is paramount. This includes knowledge about the main components – brass, primer, powder, and bullet, following a systematic guide, and adhering to safety rules. As with any firearm or ammunition, responsible usage and proper maintenance are key to ensuring safety and maximizing performance.
Affiliate Disclosure: Rotorm.com sometimes gets paid for listings, through sponsors or affiliate programs like Amazon, Optics Planet, Lucky Gunner, Brownells, Cabelas, Rainier Arms, 5.11 Tactical, Bass Pro Shop, etс. Clicking a link helps keep Rotorm.com free, at no extra cost to you!
About the author: Each article on our site is written by experts in survival and tactical equipment, gun enthusiasts, extreme travelers, military, law enforcement and desperate professionals, read about the author at the bottom of the article or visit "About Us" page.
Note: The views and opinions expressed in this article are those of the authors and do not necessarily reflect the official policy or position of any agency.